Paraguayan soup recipe For those who don't know, Paraguayan soup is not a soup or anything like that. You don't even eat with a spoon.
This is a cake or savory cake made from cornmeal and with lots of cheese. This specialty has been practiced since antiquity in Paraguay and even extends to northern Argentina and neighboring regions of Brazil.
One of the most widespread beliefs is that the name was given by a group of Spaniards who, upon arriving in Guarani territory, were greeted with a celebration.
However, the meat reserves were not enough, and they served him this dish, saying "So'o opa," which in the native language literally means "the meat is finished."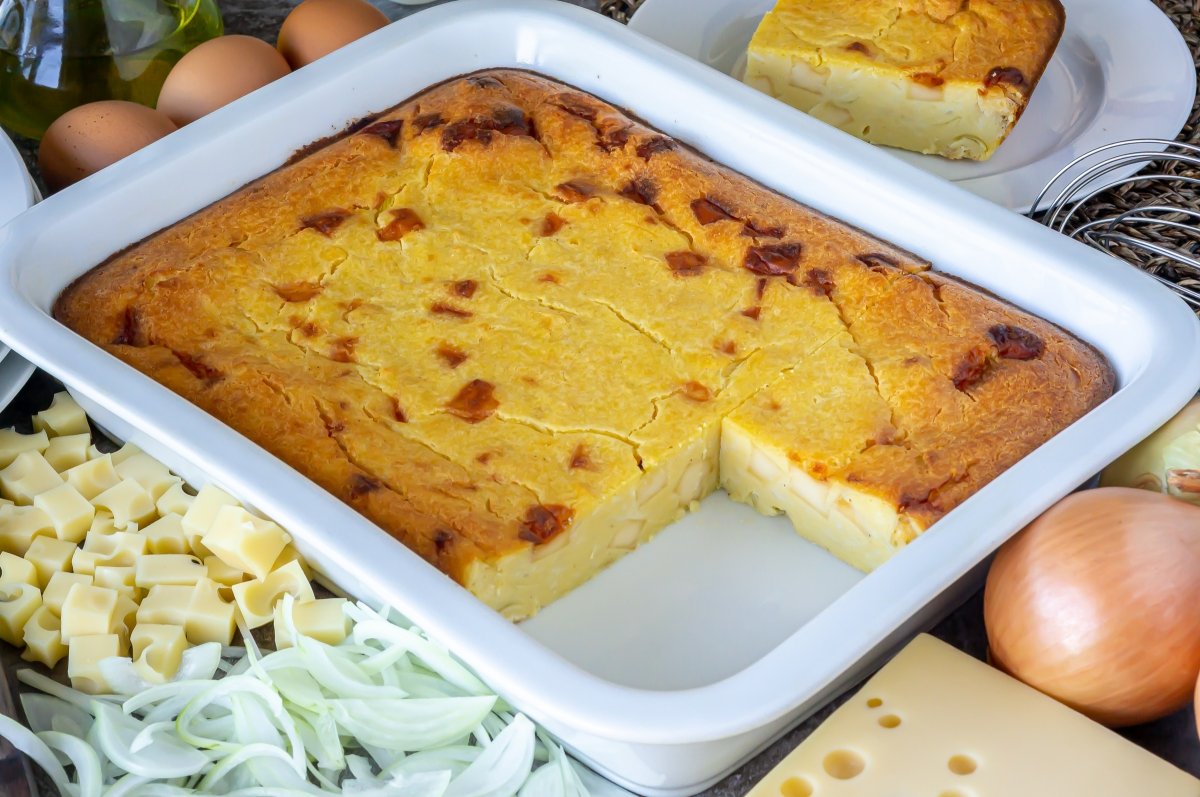 The truth is that Paraguayan soup is a very versatile preparation. You can take it hot, warm, or cold, and it is served as a main dish with a good salad, as a side dish with a roast, or as a snack if you cut it into smaller portions.
It should be noted that, as with many traditional dishes, there are many variations. Like many families, there are those that do not add onion; others add different spices to taste; you can even find versions with cream. There are also versions stuffed with meat or chicken.
In this recipe, you will find what could be the most classic and traditional version. As always, take it as a base and adapt it to your tastes. In this recipe, we have made some changes to use more accessible products.
For example, cheese, because Paraguayan cheese is used there, which is not so common here. As an alternative, a cheese that melts well is a perfect substitute.
INGREDIENTS
250g corn flour
4 large or 5 medium eggs.
350ml of whole milk.
350g onion
4 or 5 tablespoons of olive oil (or lard)
350 g of cheese that melts well
75 g of butter (plus a little more to grease the mold)
Sal
ground black pepper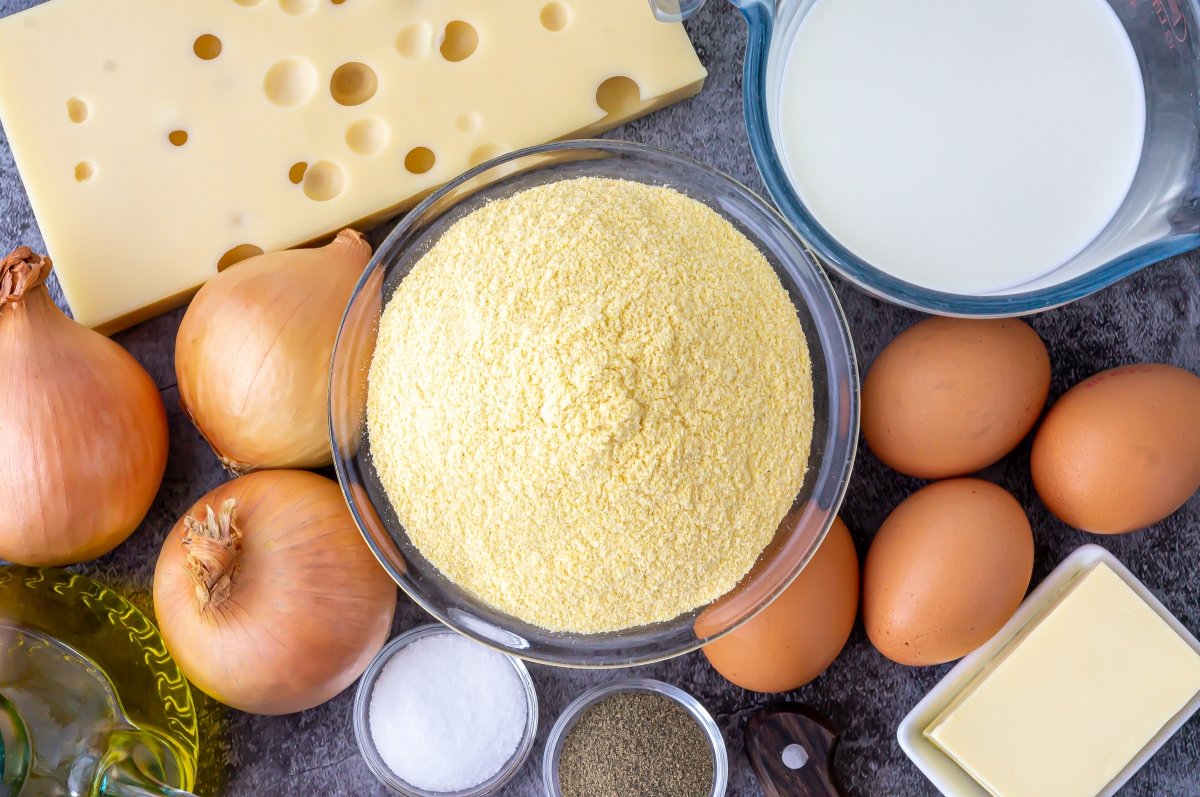 How to Make Paraguayan Soup Recipe
STEP 1
We combine around 250 g of yellow cornmeal with 4 large or 5 medium eggs in a large bowl. Be aware that neither cornstarch (which is starch, not flour) nor flour for polenta are worth the price of flour. The one used to make arepas is ideal.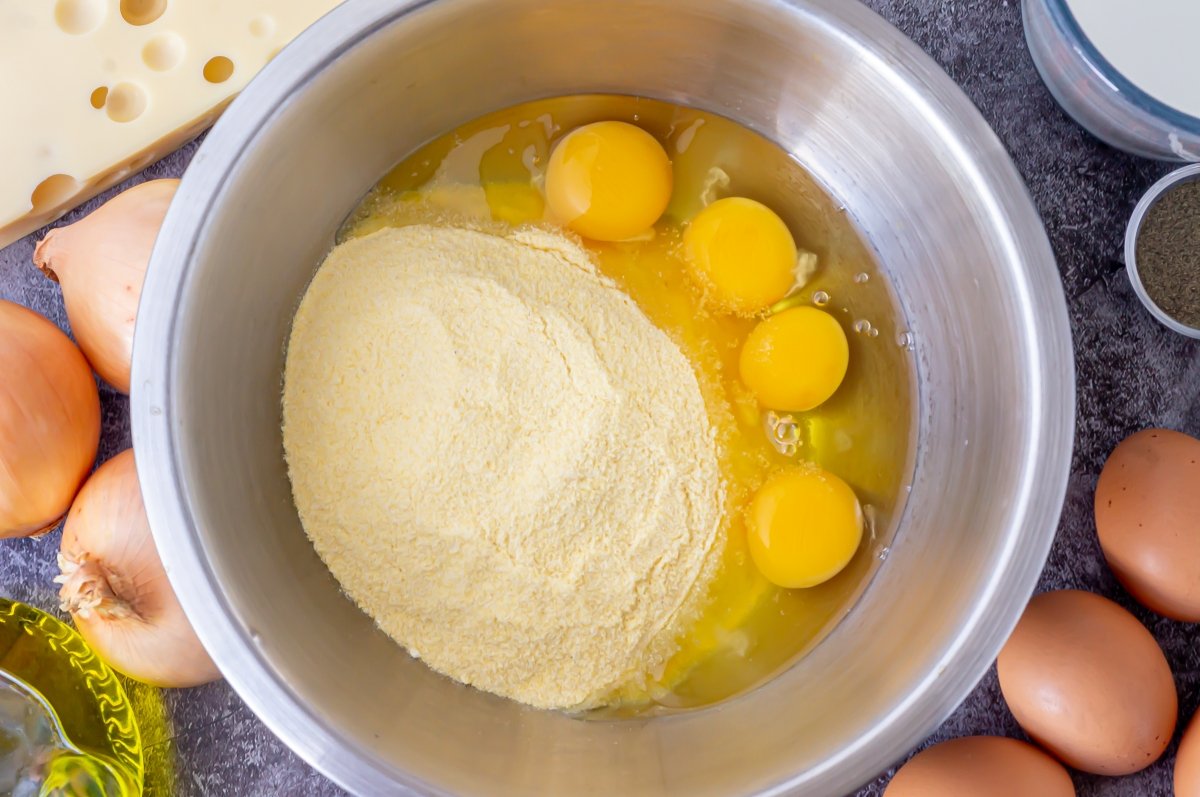 STEP 2
As the mixture approaches custard consistency, gradually add 350 ml of whole milk while combining the eggs and corn.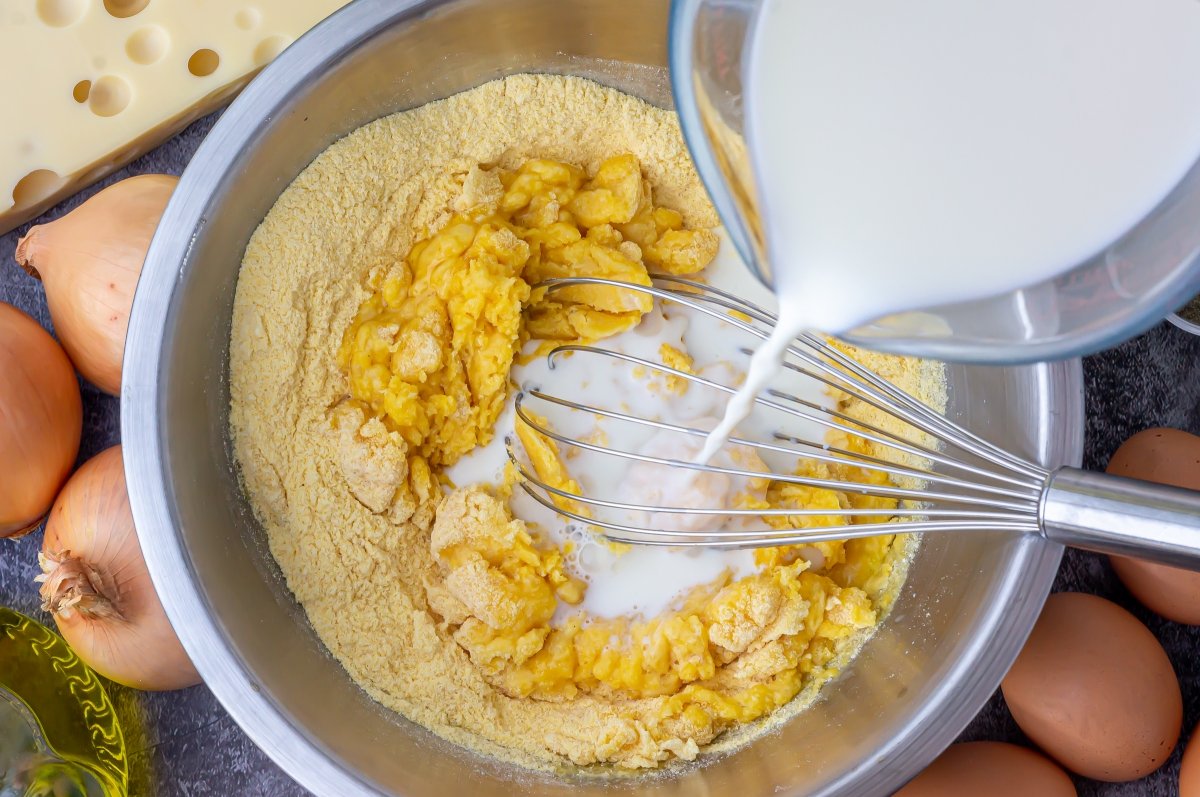 STEP 3
We wait for the flour to hydrate after this preparation is complete before moving on to the rest of the recipe.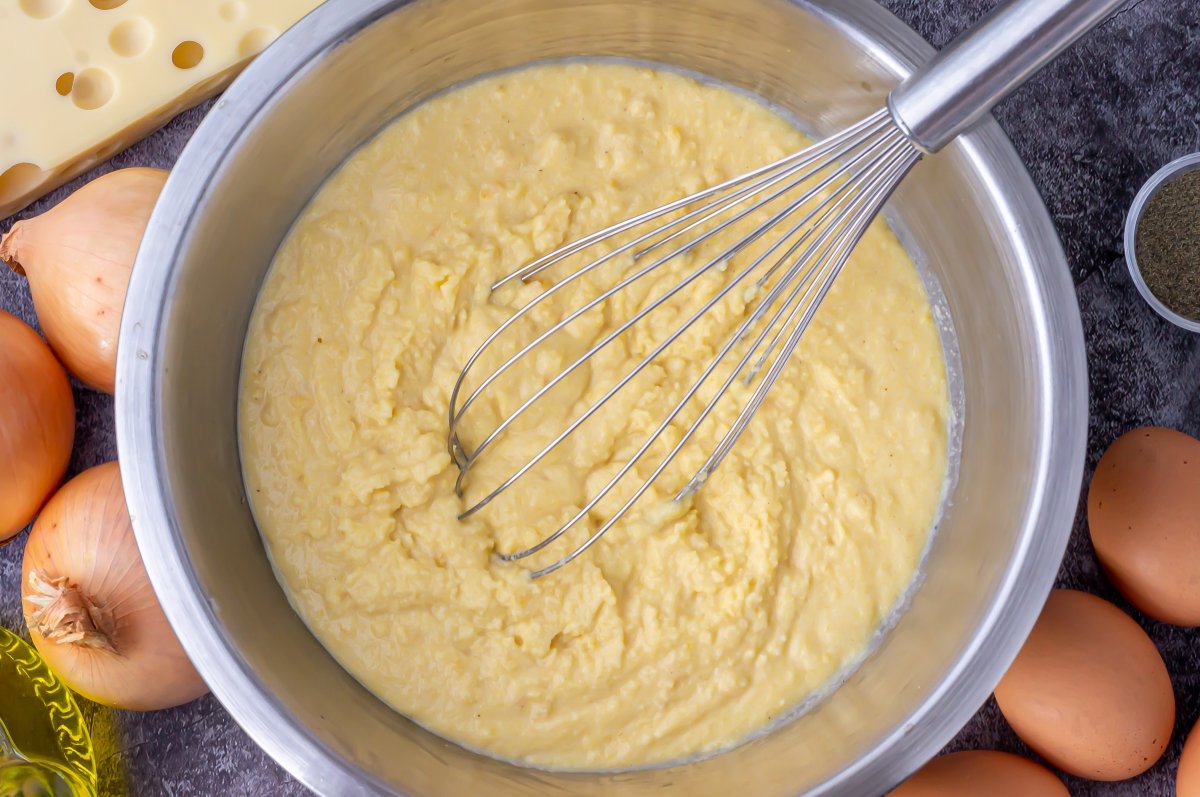 STEP 4
Take around 350g of onion for the following step. A decent eye will do about three medium or two large units. They must be peeled and sliced into julienne. Then, as was done in the past, we put them in a skillet with 4 or 5 tablespoons of olive oil or, if preferred, pork fat.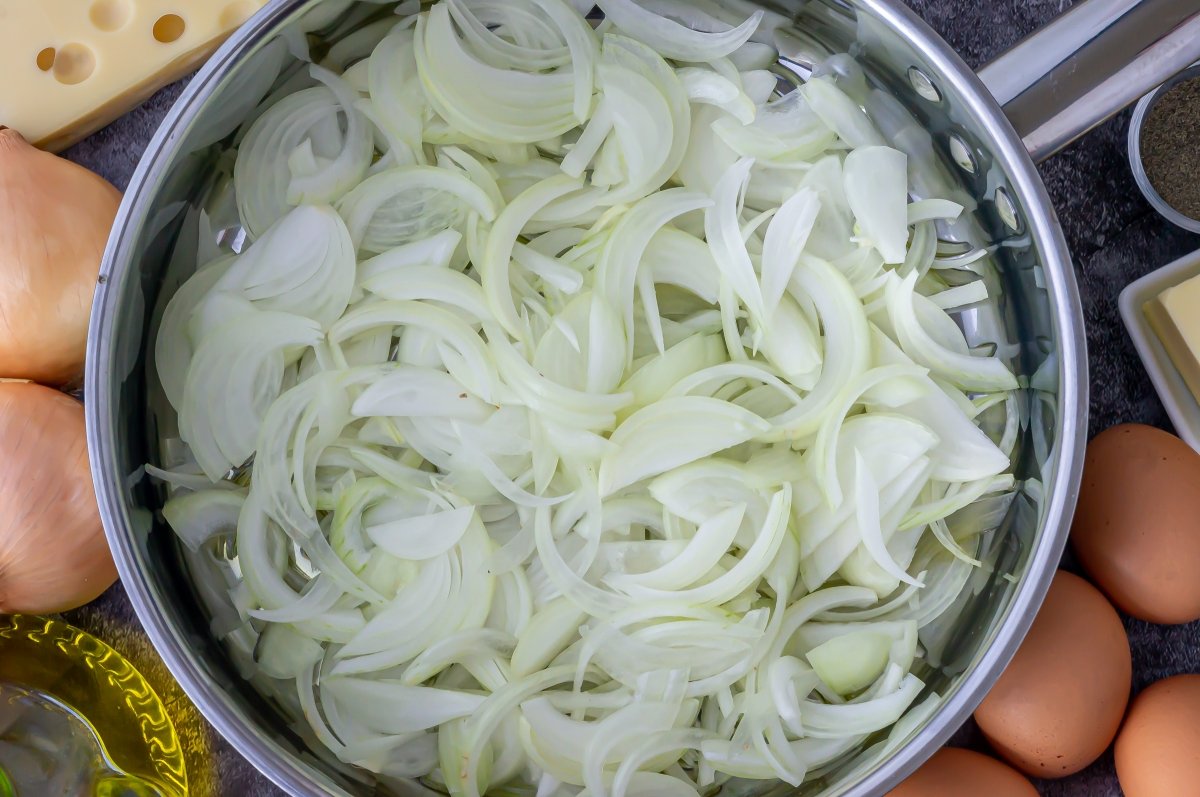 STEP 5
The onion should boil in the pan for a short while until it becomes extremely tender but not overly browned. Perhaps 10 to 15 minutes are needed. To prevent burning, stir it constantly.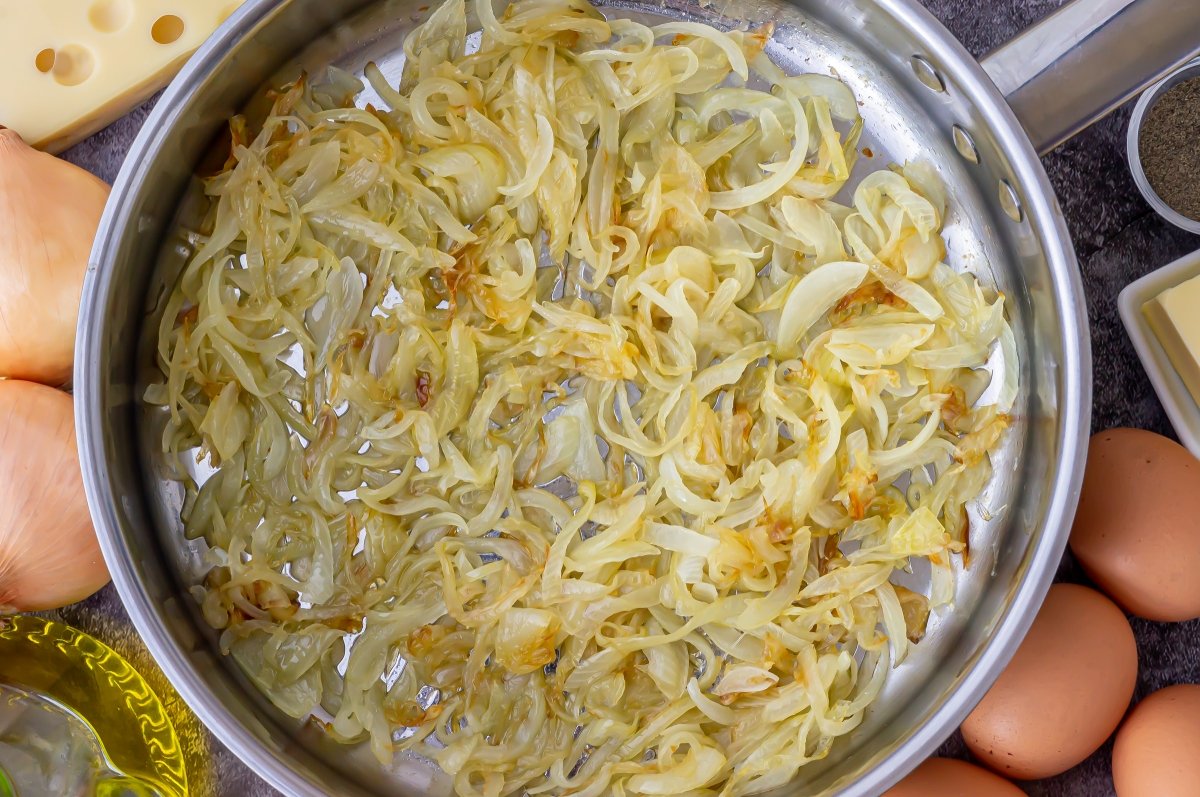 STEP 6
When the onion is prepared, we will immediately add it to the bowl containing the flour and egg mixture, together with roughly 350 g of a well-melting cheese that has already been cut into squares.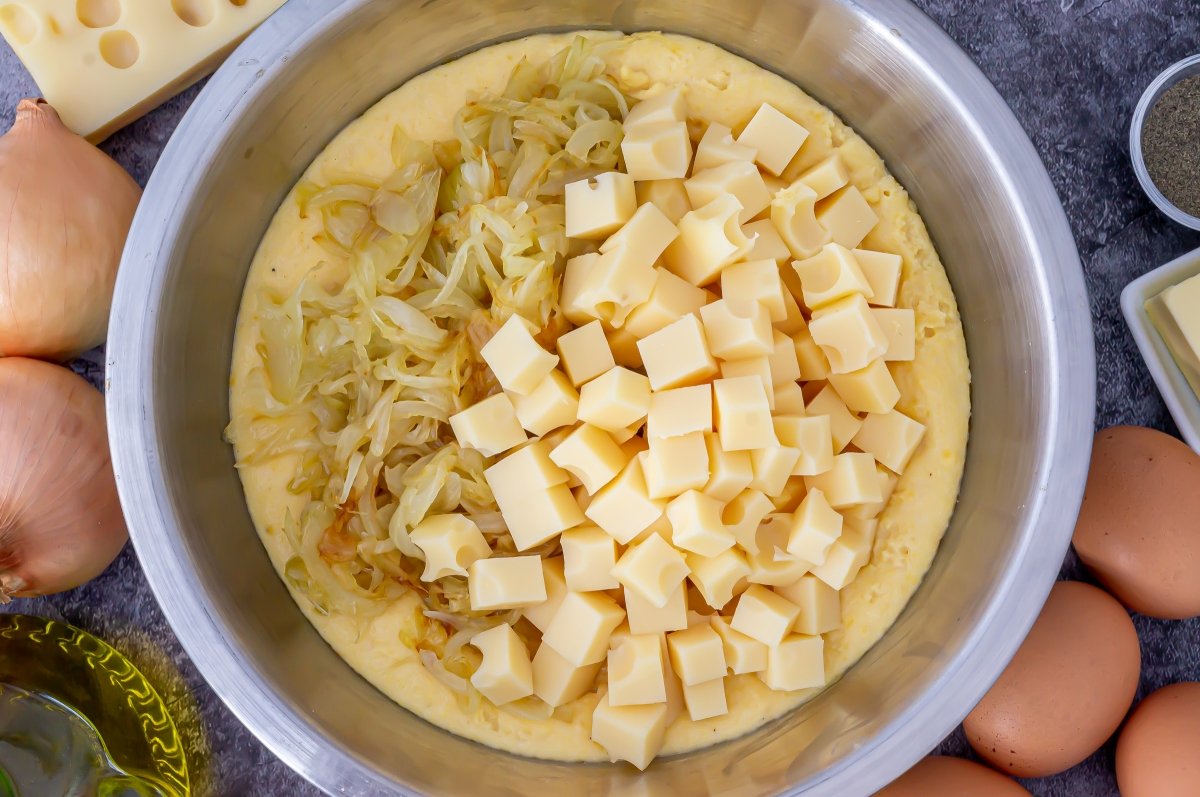 STEP 7
Finally, add roughly 75 g of melted butter to the mixture by either microwaving it for a brief period of time or heating it in a skillet over low heat. Finally, we add just enough of the mixture to taste for salt and pepper.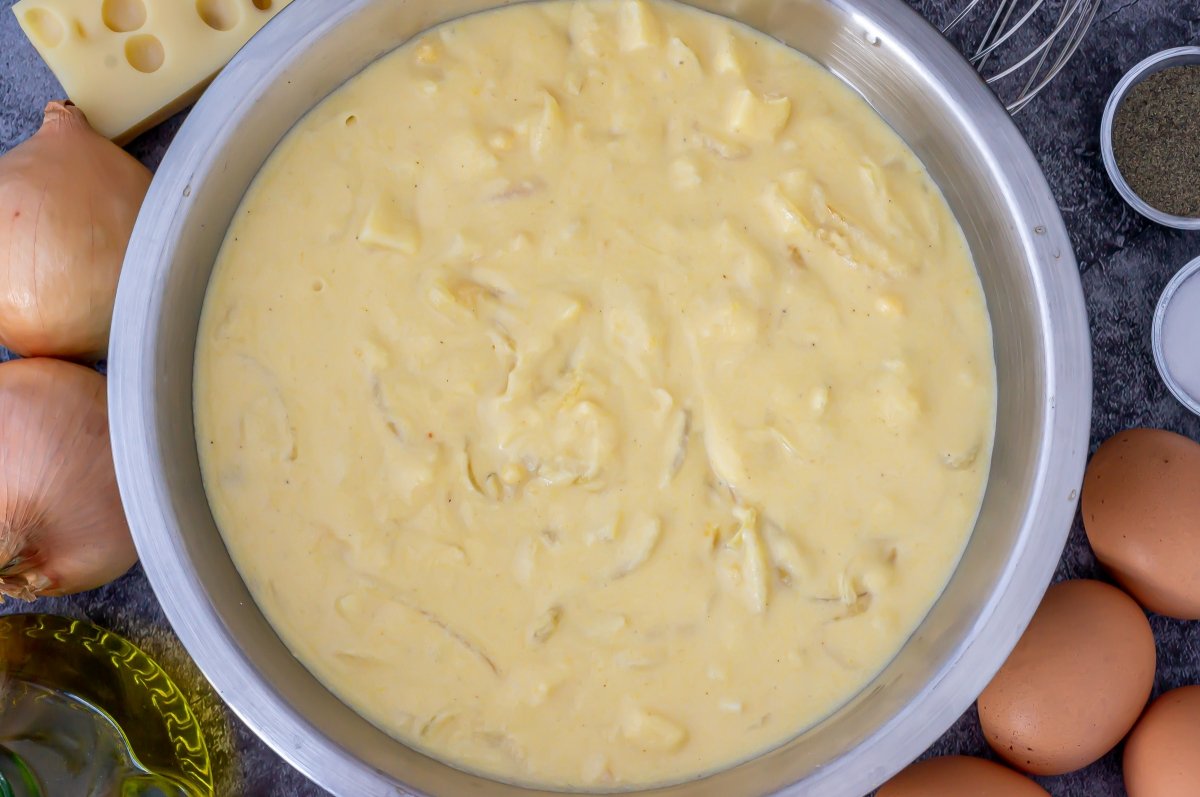 STEP 8
We will grab a sizable baking dish once the dough is prepared. Its rectangular shape is what is considered customary.
Ours is 26 cm by 18 cm by 6 cm. However, any container that can hold the mixture in a layer no thicker than two or three fingers will also work. Spread some butter into the mold before adding our ingredients.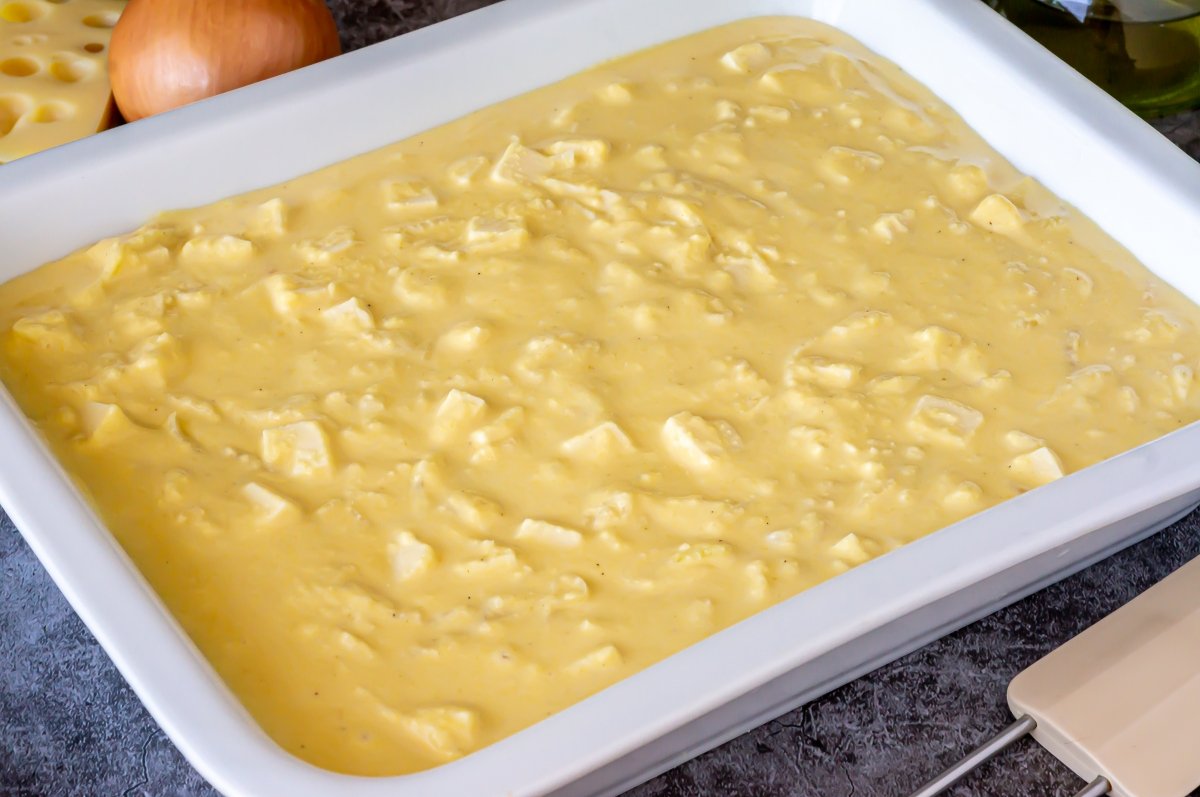 STEP 9
The Paraguayan soup is then finished cooking at 180°C in the lowest section of the oven.
We will have between 30 and 40 minutes to wait until the inside starts to curdle and the surface starts to turn brown. With a knife inserted in the center, we will examine the latter to see if it is finished; if it comes out clean, it is.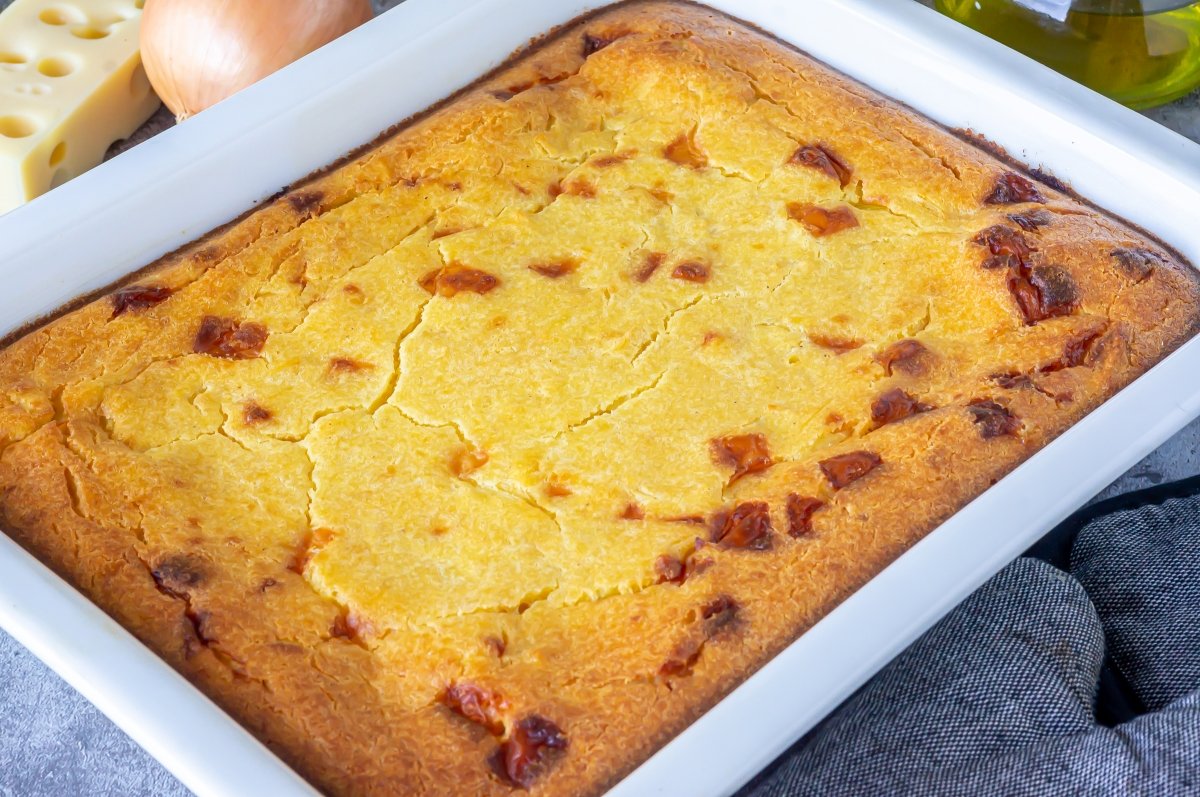 STEP 10
If you want to eat it hot, allow it to rest for about 15 minutes before serving. It can be consumed both hot and cold.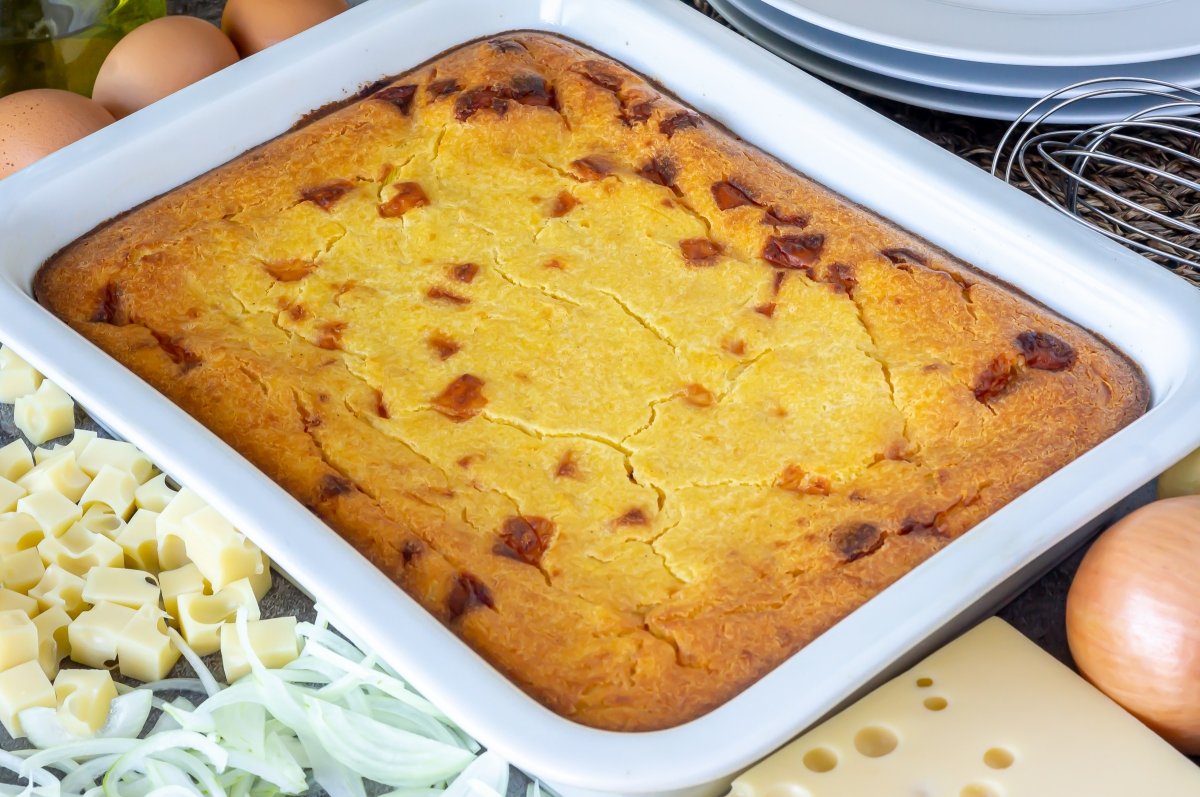 :
DASHI BROTH RECIPE