Crispy on the outside, juicy and tender on the inside, and amazing flavors make this the Best Pork Tenderloin with Mustard and Honey Recipe
Pork tenderloin is a slice of tender and very tasty meat. Its cooking times are very short, which makes it ideal to cook it in a pan for a few minutes and serve it with a sauce.
The Honey Mustard Sauce that we have prepared to accompany the rib steak combines the acidic and slightly spicy flavor of mustard with the sweetness of honey.
INGREDIENTS 
1 pork tenderloin, around 600 g
Salt to taste
ground black pepper to taste
30ml olive oil
1 clove of garlic
Half an onion
2 tablespoons old-fashioned mustard
300ml chicken stock
1 tablespoon of honey
100 ml cooking cream
HOW TO MAKE PORK TENDERLOIN WITH MUSTARD AND HONEY RECIPE
STEP 1
A pork tenderloin of about 600 g is prepared, removing the fat and the sinews from the meat, and cut into medallions about 2 cm thick.
STEP 2
Season the meat medallions on both sides.
STEP 3
In a large frying pan, put 30 ml of olive oil, about a few tablespoons, and once hot, cook the pork tenderloins on one side over high heat, flip them over, and cook them. 
STEP 4
 In the same oil in which the meat was cooked, cook 1 minced clove of garlic and half an onion, also cut into small pieces. Sauté them over low heat until golden.
STEP 5
Add 2 tablespoons of old-fashioned mustard to the skillet.
STEP 6
Then we pour in 300 ml of chicken broth.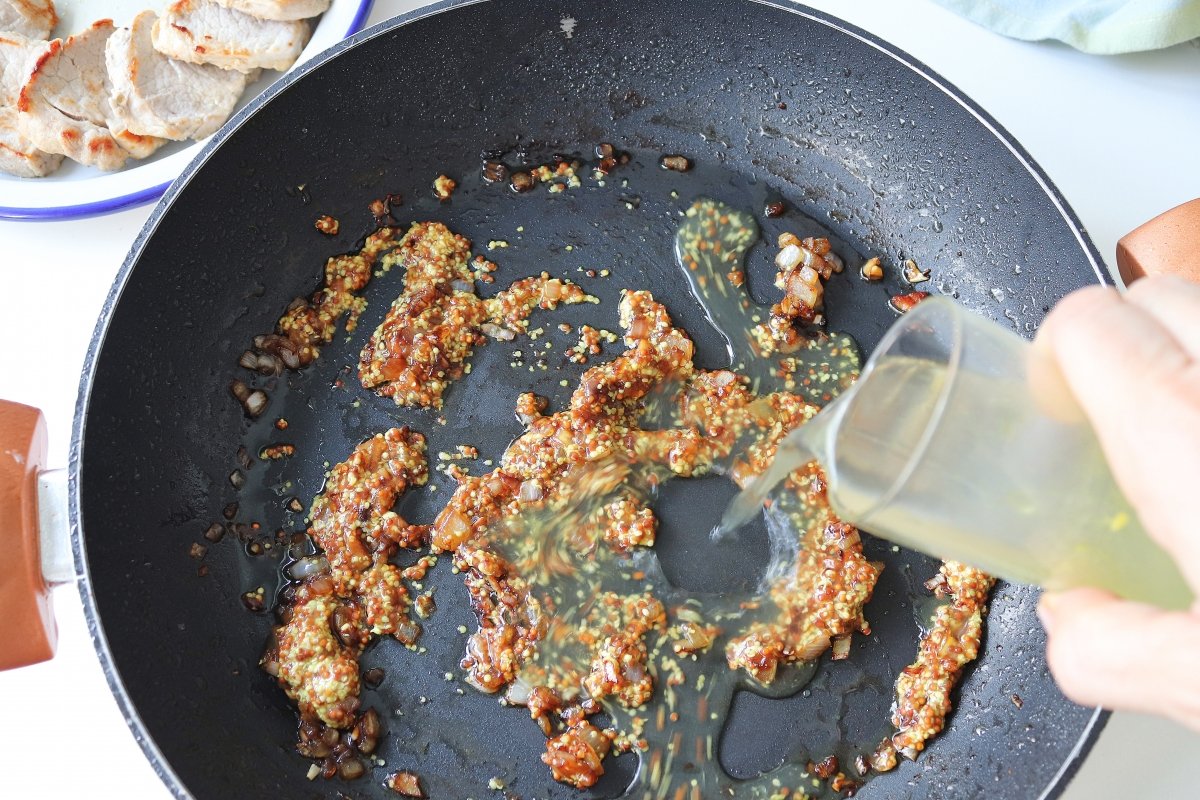 STEP 7
Add 100 ml of cooking cream and cook for another 2 minutes without boiling. 
STEP 8
The next ingredient for the sauce is 1 tablespoon of honey. Once added, cook the sauce for 5 minutes over medium heat.
STEP 9
At this point, the sauce will have thickened and will have the consistency we were looking for, so we have it ready to accompany the sirloin.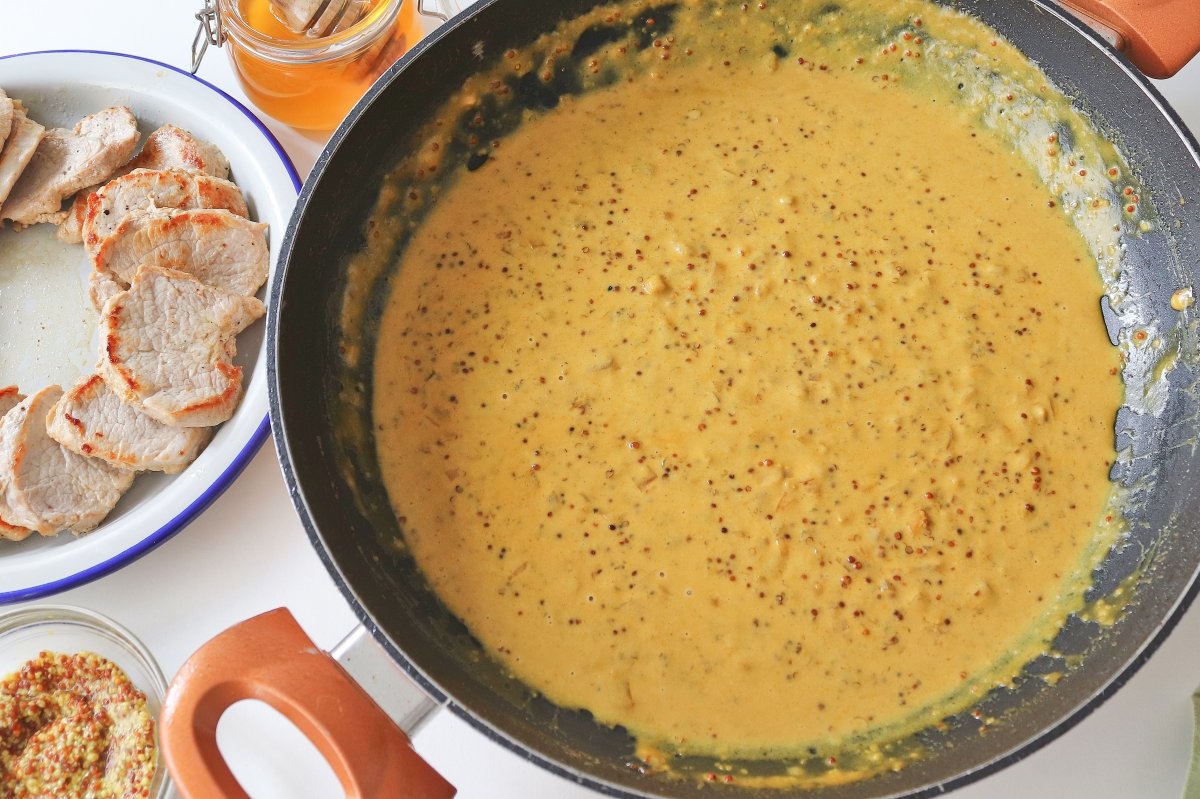 STEP 10
To serve, pour the hot honey mustard sauce onto a plate or platter, place the pork tenderloin medallions on top, and spread the meat with more sauce.