Pulled pork recipe UK is One American folk recipe, the one that is hard to resist, is definitely pulled pork, or pulled pork. What makes it special? To start, the meat is seasoned with a mixture of many different spices that go together wonderfully. Then it is subjected to prolonged cooking at a low temperature, which gives it a honeyed and super tender texture. To serve, this recipe is crumbled and mixed with its own juice. Pure pleasure!
Moreover, besides flavor and texture, one of the pillars of its popularity is that it is very versatile when it comes to tasting it. As is with potatoes, in a hamburger-type sandwich with coleslaw, in the form of tacos, with nachos, as a garnish for a burrito, or even in pita bread as a kebab.
There are recipes that opt ​​for a barbecue smoke or use a slow cooker for their success. In addition, we present this recipe to you as is with its sauce, but be aware that it is also common to add barbecue sauce once the meat has been shredded. So, do as you want. Finally, enough chatter. We can get to work with the smoked pulled pork recipe easily!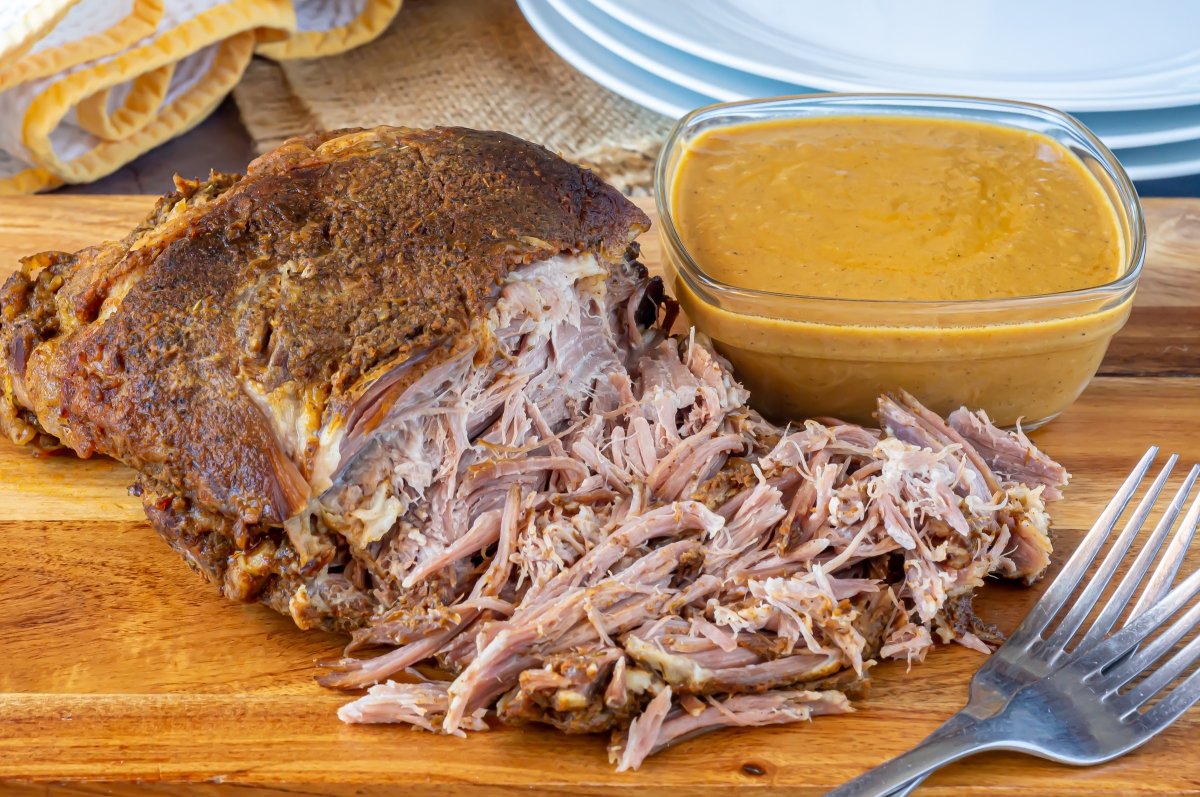 INGREDIENTS
1 tablespoon sweet paprika
1 tablespoon ground ginger
1 tbsp garlic powder
1 tablespoon onion powder
1 tablespoon of oregano.
12 teaspoon ground cumin
12 teaspoon dried thyme
1 teaspoon of salt.
1 teaspoon ground black pepper
1 tbsp mustard powder (optional)
1 tablespoon brown sugar (optional)
1 kg of pork (loin head, needle, shoulder.. in one piece)
1 dash of olive oil.
2 onions
2 or 3 cloves of garlic.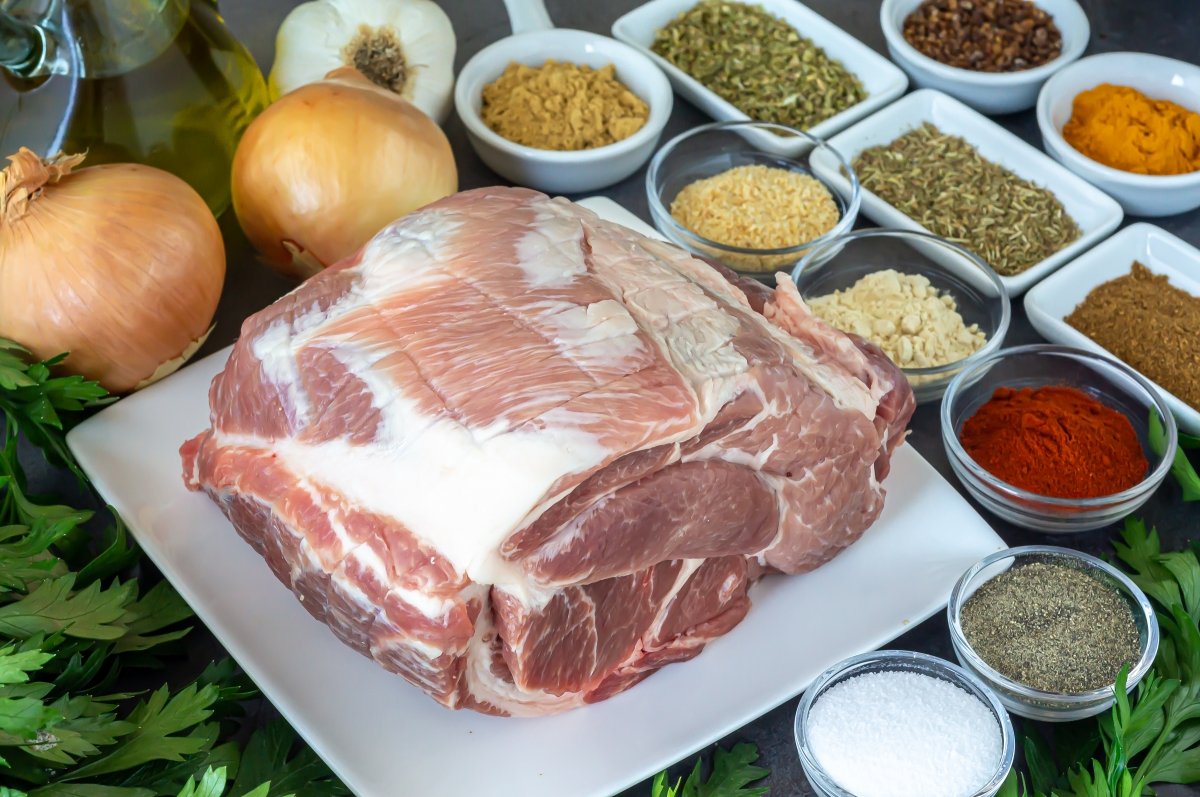 HOW TO MAKE PULLED PORK RECIPE UK
STEP 1
The spice mixture is where we begin the process of making our pulled pork.
To accomplish this, combine 1 tablespoon of sweet paprika, 1 tablespoon of ground ginger, 1 tablespoon of garlic powder, 1 tablespoon of onion powder, 1 tablespoon of oregano, 1 teaspoon of salt, 1 teaspoon of ground black pepper, and, if desired, 1 tablespoon each of dry mustard and brown sugar in a bowl.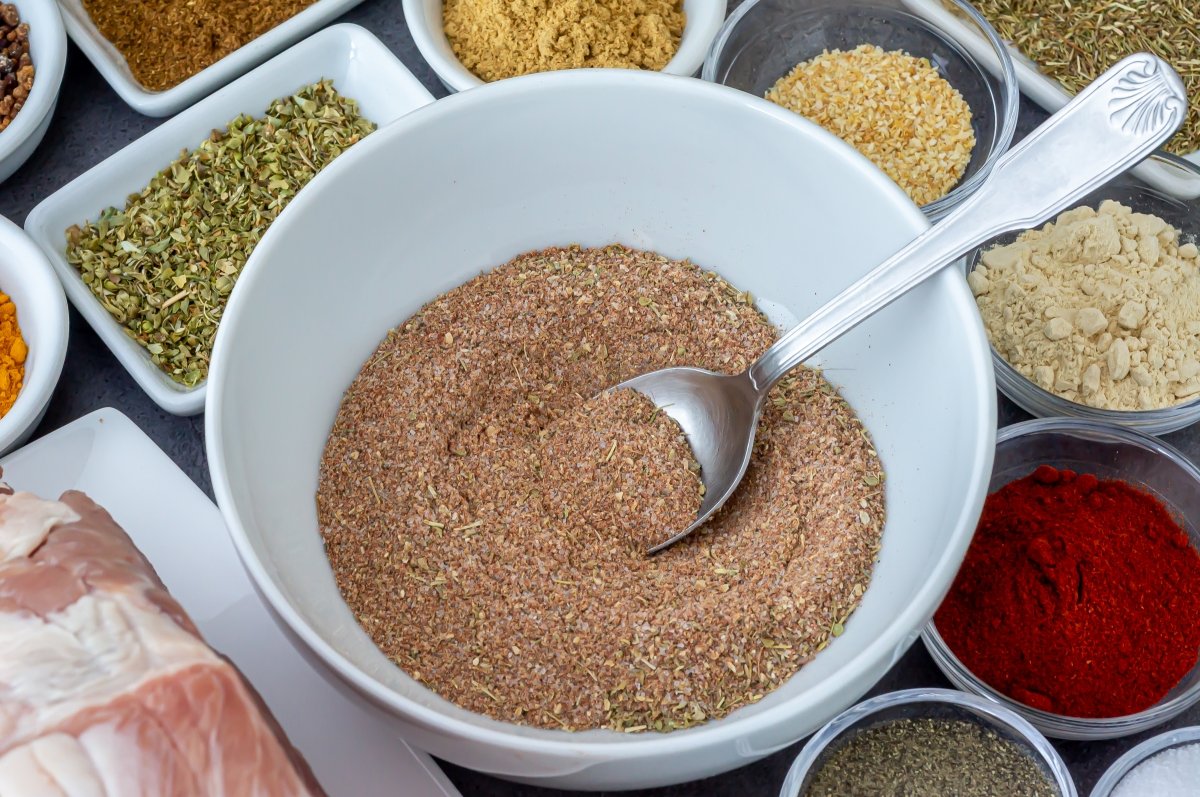 STEP 2
Following that, we take 1 kilogram of pork in one piece, which might be a fantastic, affordable cut to roasts like the loin head, the needle, or the shoulder.
Apply half of the spice combination to the meat, followed by a thin layer of olive oil and the remaining spices. For the meat to properly absorb the flavors, store it in a jar with a lid and let it macerate in the refrigerator for about 24 hours.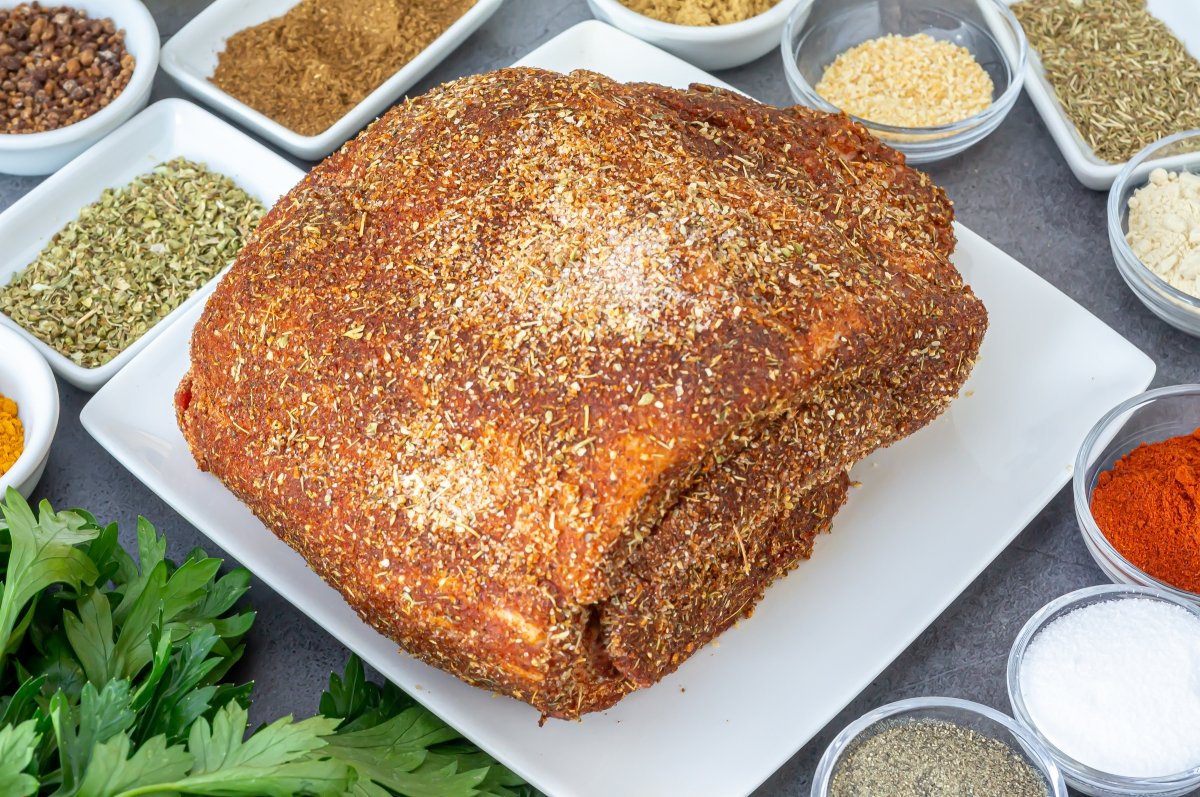 STEP 3
When it comes time to cook, we will take a few onions, which we will peel and julienne, as well as around 2 or 3 garlic cloves, which we will peel and lightly smash. Place all of the ingredients in an oven-or stove-safe pot and pour on some oil.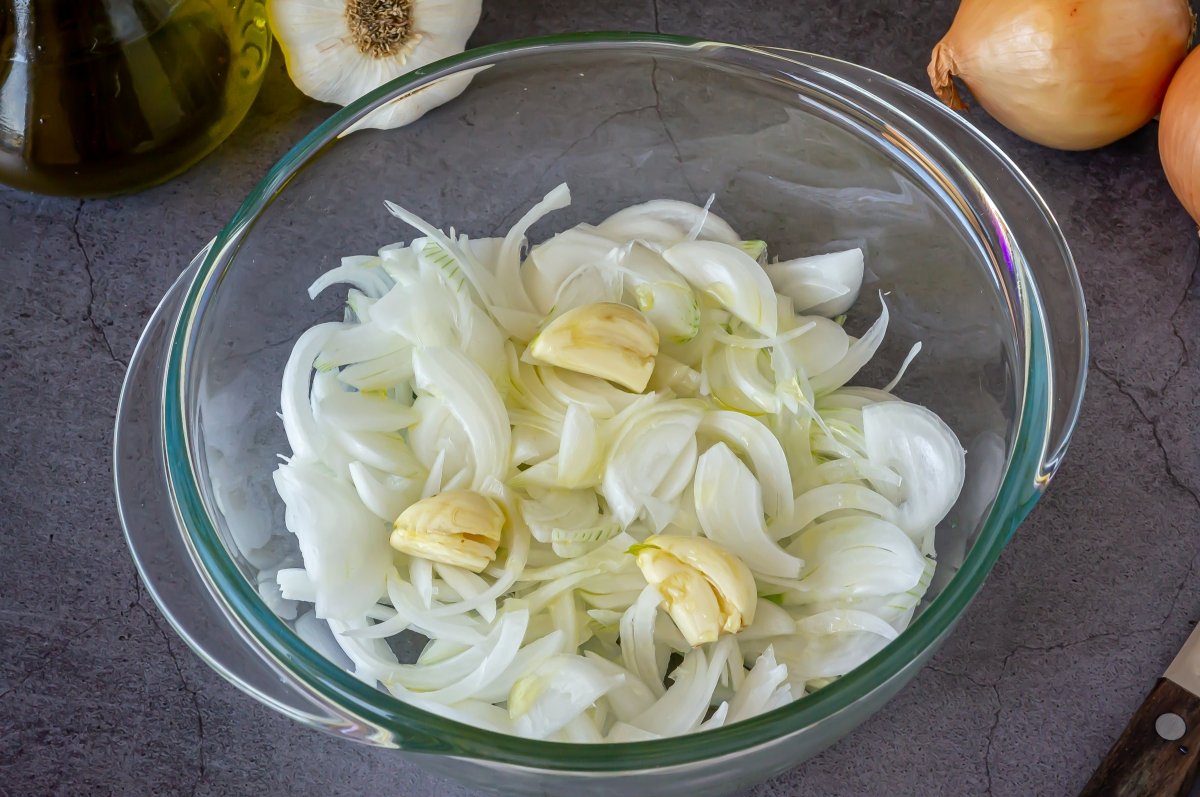 STEP 4
When everything is ready, we remove the meat from the refrigerator and lay it on the bed of onions.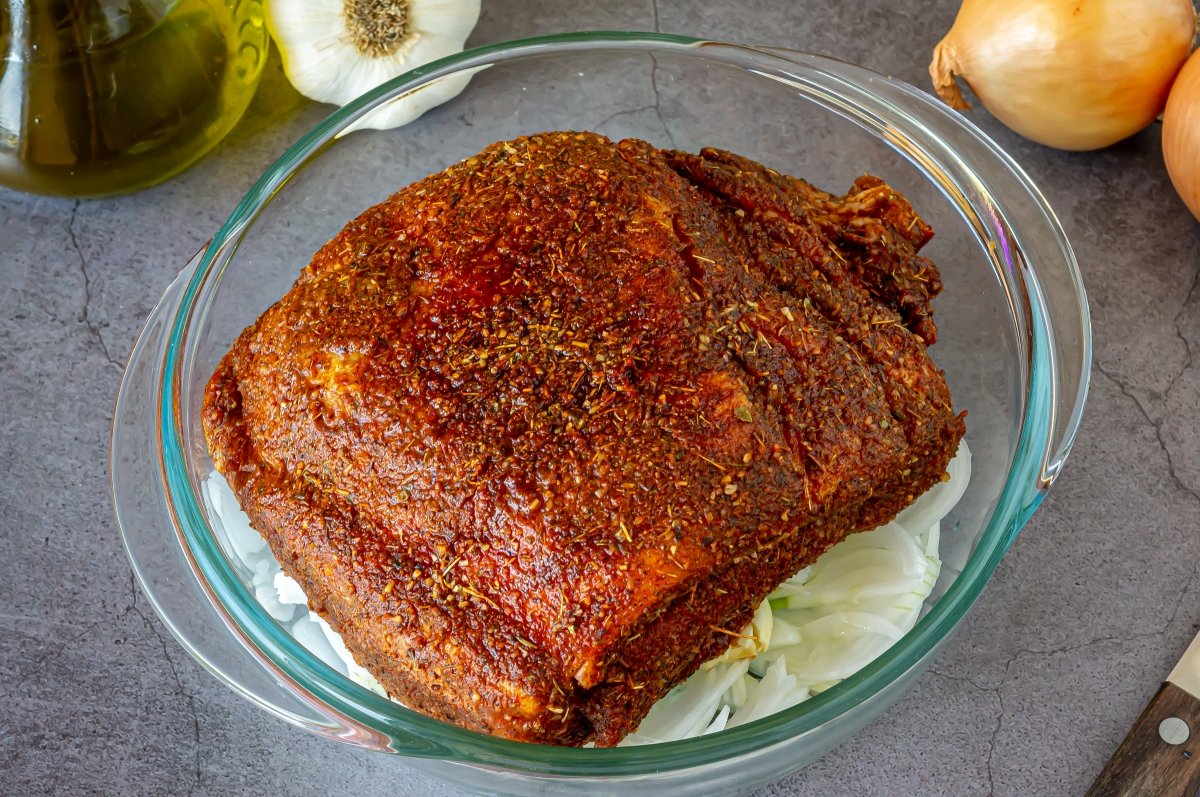 STEP 5
If the container doesn't have a lid, we cover it with a sheet of parchment paper and another one of aluminum foil to prevent the latter from coming into contact with the meat. We then cover it with the pot or source's lid. It spends roughly 4 hours at 150 °C in the oven at a medium height.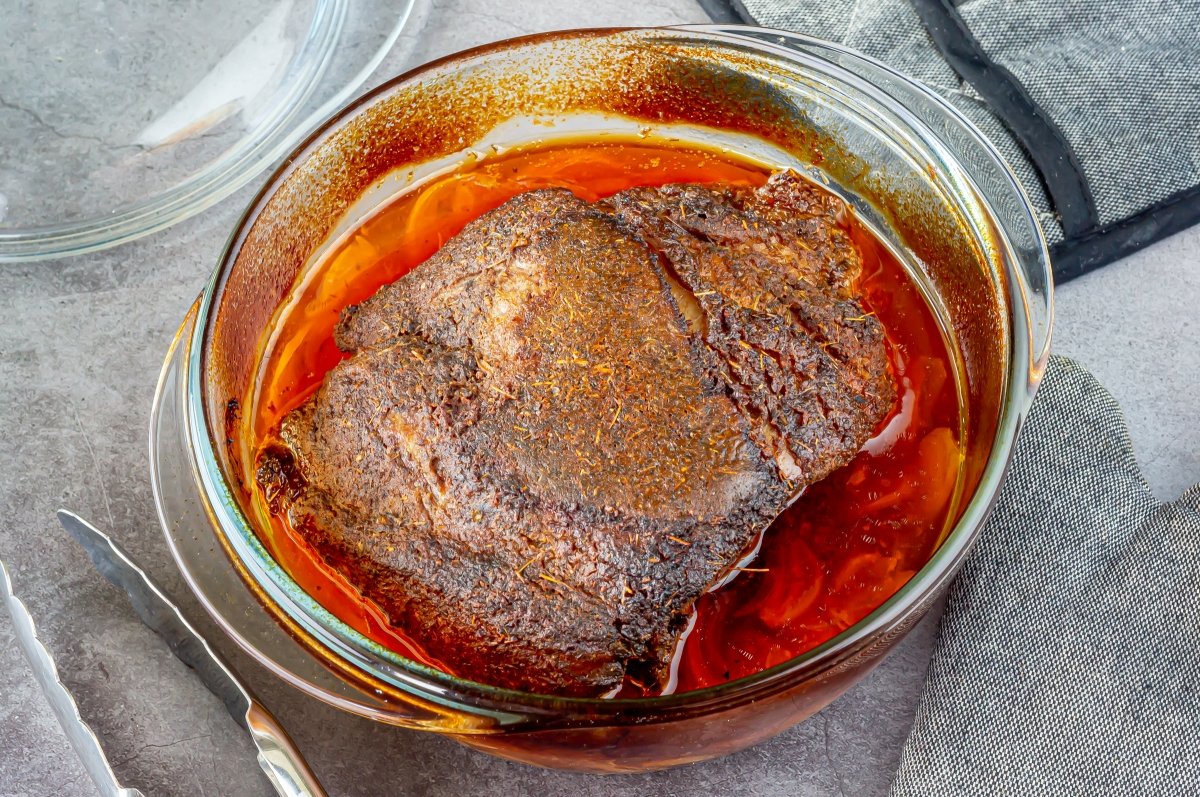 STEP 6
After the initial cooking period, we uncover the meat, flip it over, and cook it for an additional hour at a temperature of 180 °C.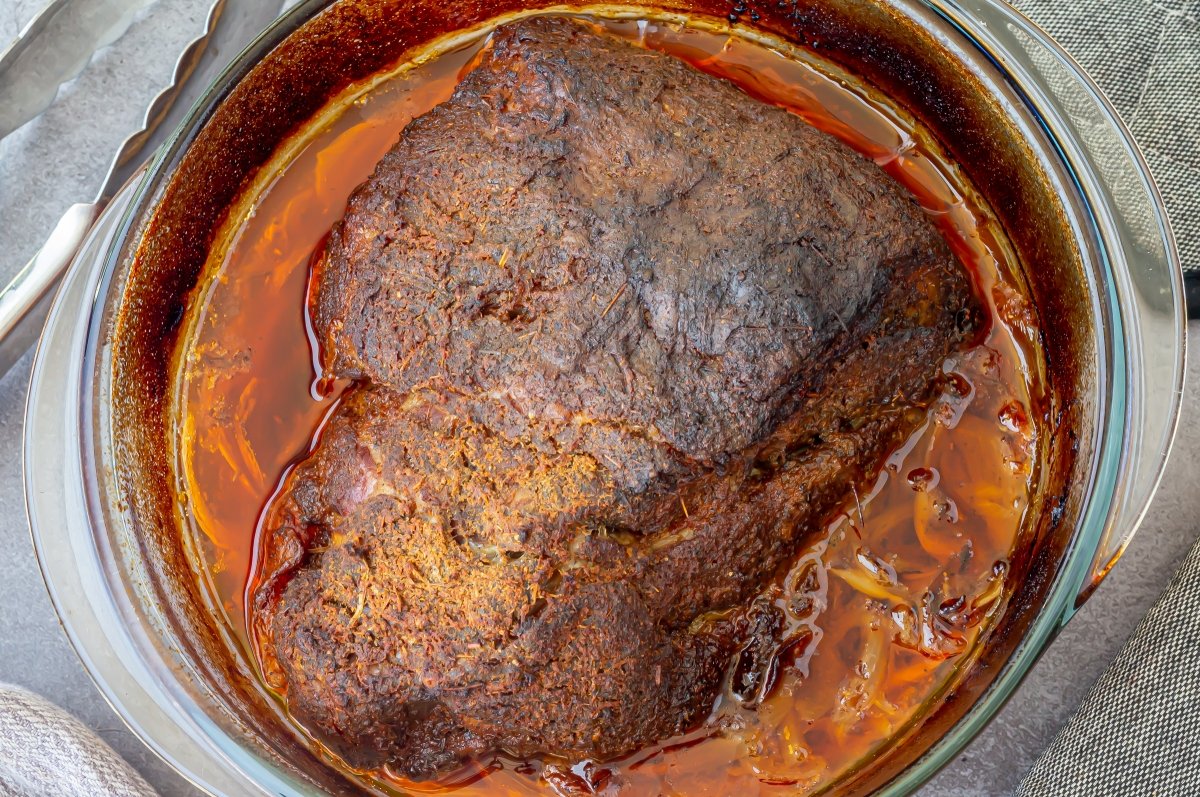 STEP 7
When the pulled pork is finished cooking, allow it to rest for about 10 minutes before crumbling it in the direction of the threads. To our eyes, using a couple of forks is the most practical method. The meat is quite soft and separates readily because it has been cooked for a very long time.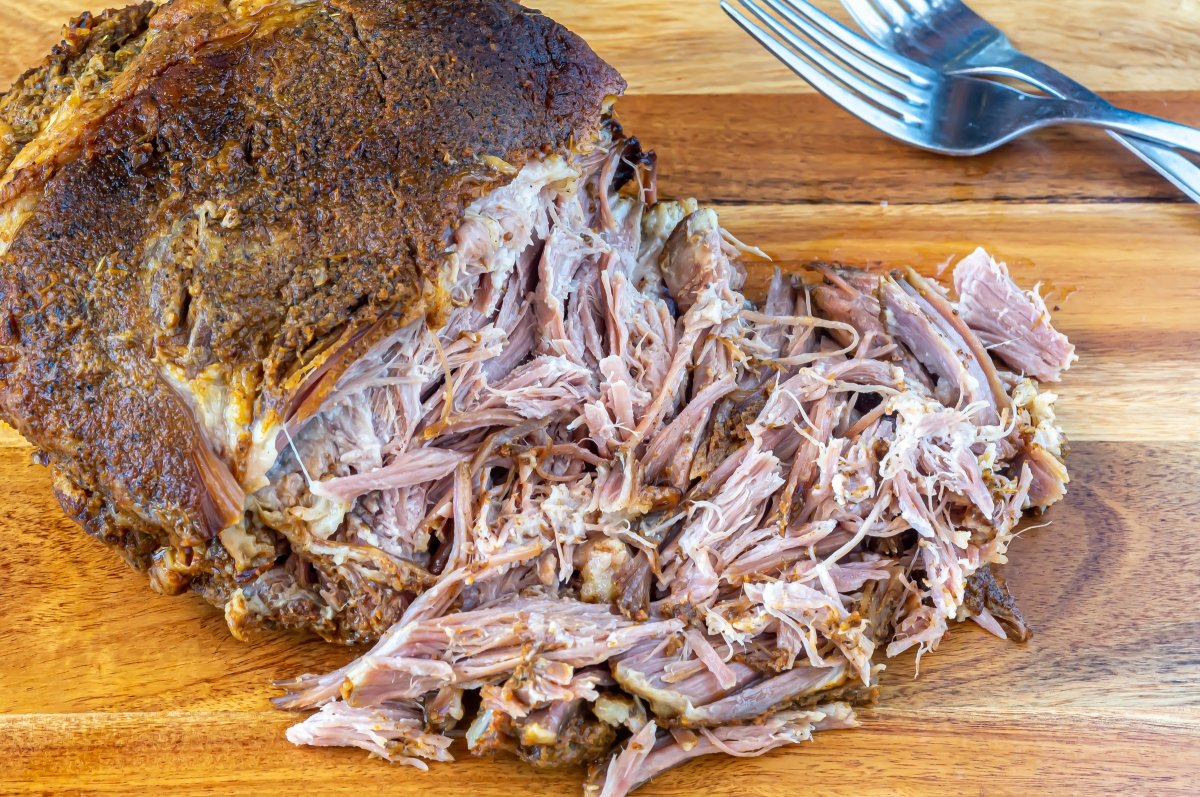 STEP 8
Alternatively, we mash the onion and garlic with all the fluids that the cooked meat has emitted. It is sufficient to grind until the texture is homogenous; extended grinding times are not essential.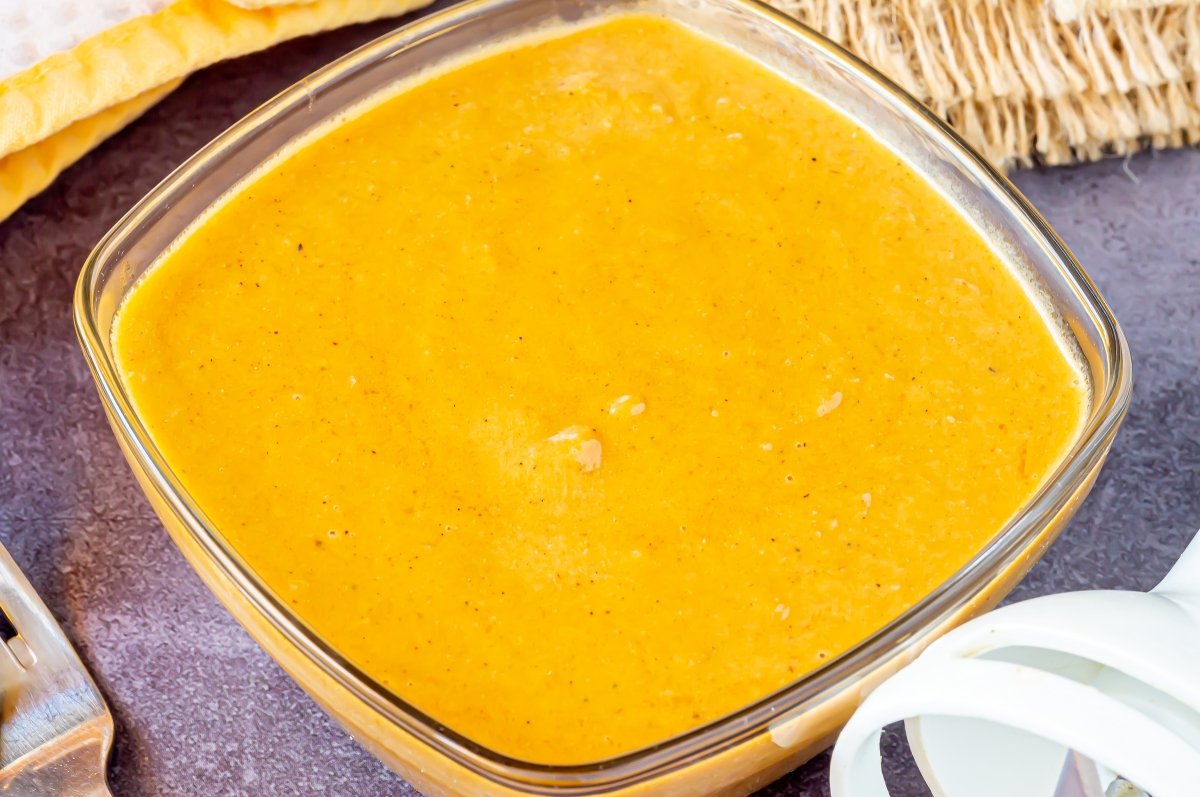 STEP 9
The pulled pork can also be combined with the sauce for a particularly juicy and delectable outcome, or it can be served separately, as in the photo. You can also choose to not use this sauce and simply top the pulled pork with your favorite barbecue sauce.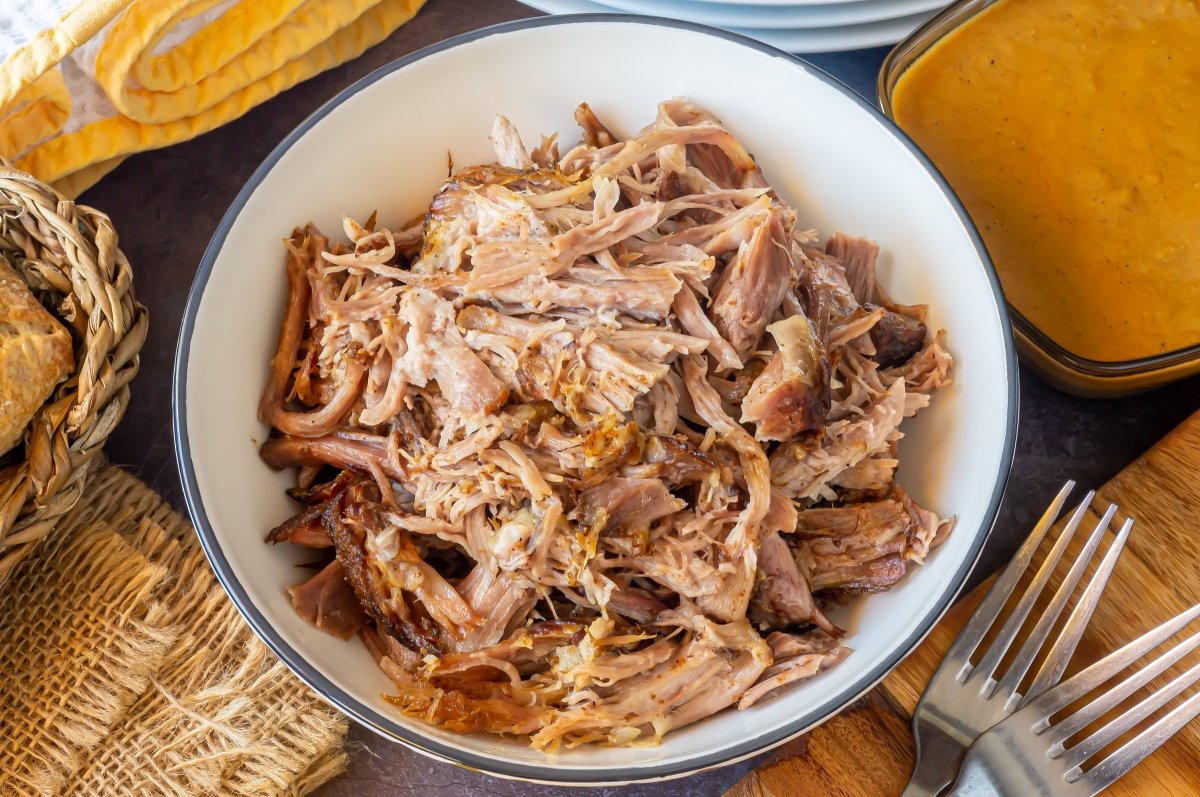 Also read:
EASY CARNITAS RECIPE