Rapante fish with potatoes recipe is the rooster, also known as rapante, is a white-fleshed fish of the flatfish family. Its skin is characterized by being thin, slightly pinkish, and with some spots on the dorsal fins, but its belly is completely white.
Due to its high protein content and low-fat percentage, its consumption is ideal as part of a healthy diet.
We can prepare the rooster in several ways. The most common ways to cook rooster are grilled or battered, although, in the case of large pieces like today's, this fish is ideal for cooking in the oven.
Personally, I like to accompany it with a side of baked potatoes, roasted in the same pan as the rooster so that they absorb all the flavor of the fish juices during cooking. Without a doubt, it is a dish with which to succeed with a minimum of effort.
INGREDIENTS
400g potatoes
1 pinch of salt
1 pinch of ground black pepper
3 tablespoons extra virgin olive oil
1 onion
100ml white wine
1 large piece of chicken
2 cloves garlic
A few leaves of fresh parsley
HOW TO RAPANTE FISH WITH POTATOES RECIPE
STEP 1
The first thing we need to do is preheat the oven to 180 °C with heat from top to bottom and with a fan. Meanwhile, peel and cut 400g potatoes into rounds about 3-4mm thick.
Place them in a glass baking dish, season them to taste, and toss them with 2 tablespoons of extra virgin olive oil.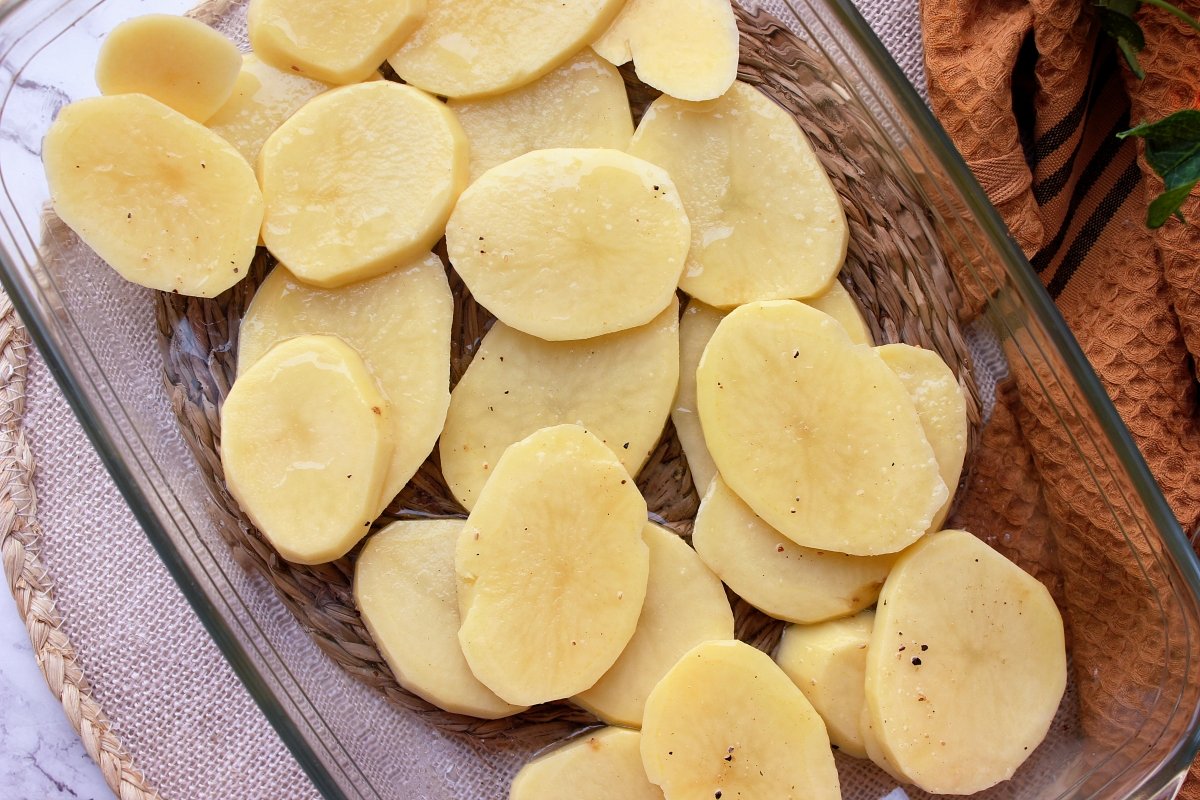 STEP 2
Put the glass dish with the potatoes in the oven and cook them at 180 °C for 25–30 minutes. They should be lightly browned but not fully cooked.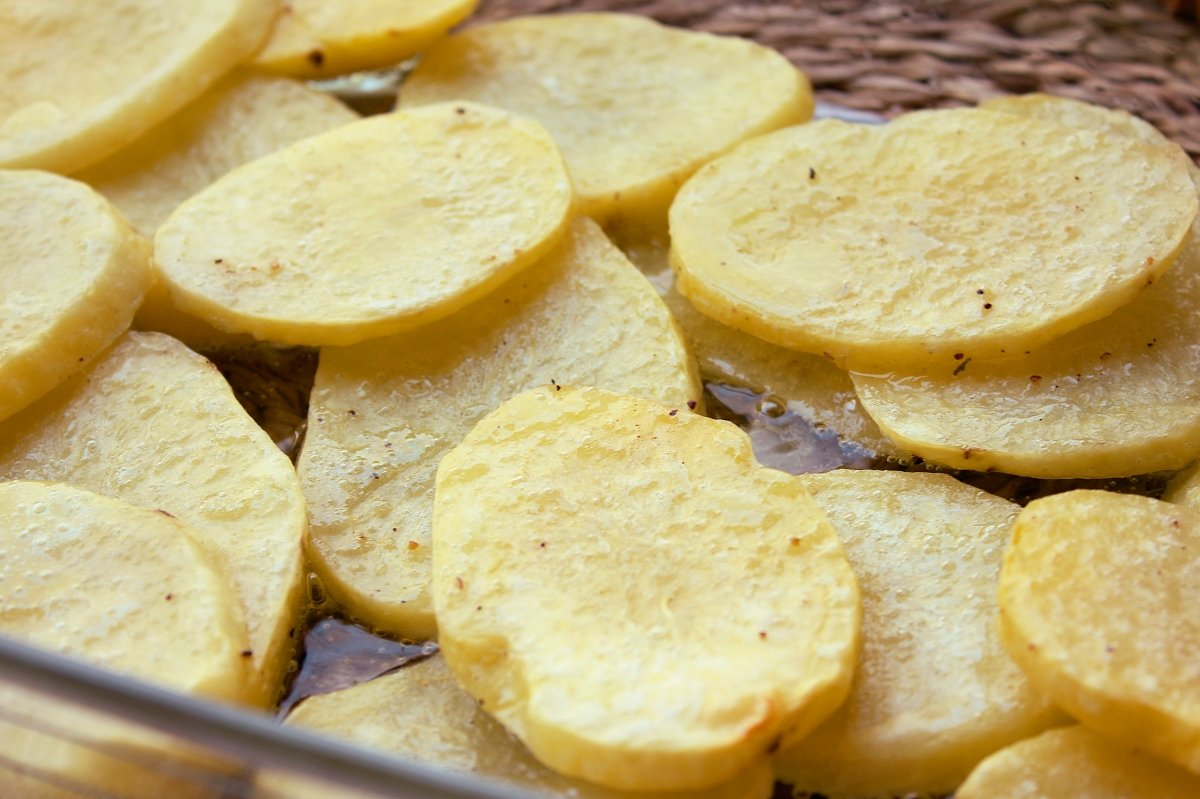 STEP 3
Place the peeled and julienned onion on the roasted potatoes and drizzle with 100 ml of white wine.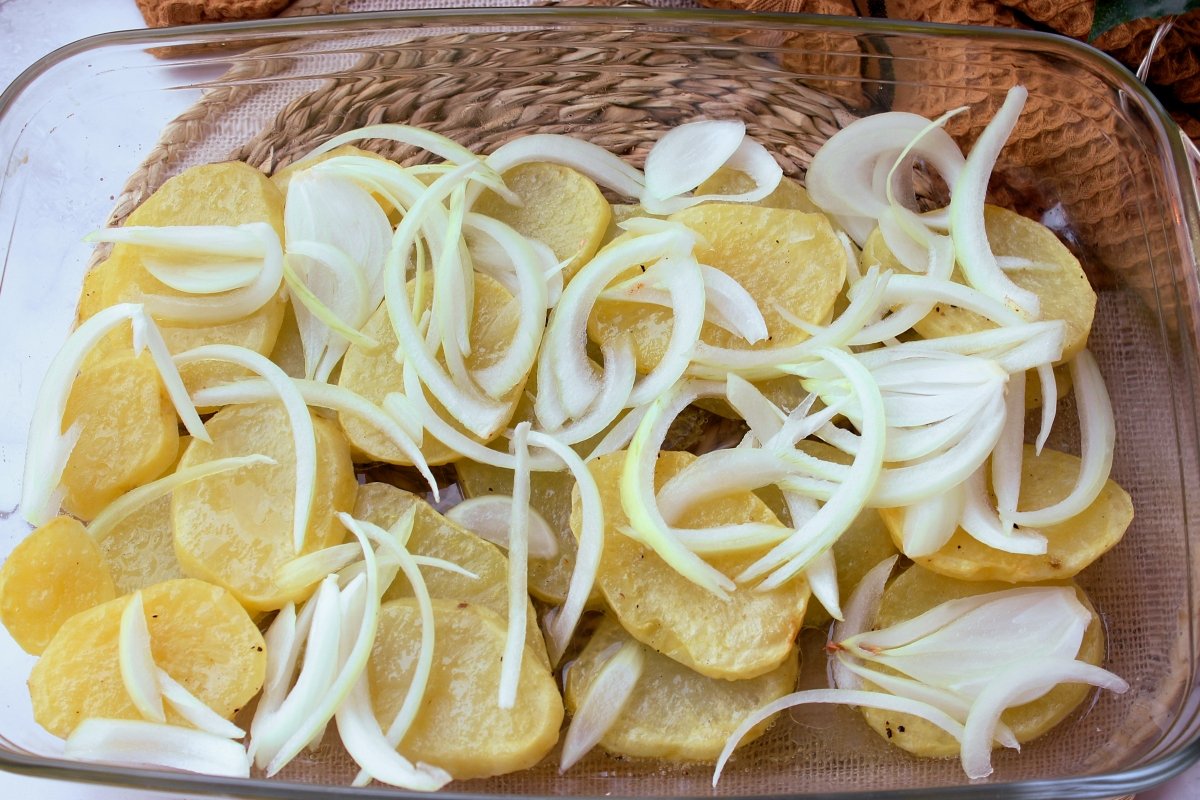 STEP 4
On the chopped onion, we put 1 large piece of the rooster, and we make some superficial cuts on the fish to shorten the cooking time.
Place 2 peeled and minced garlic cloves on top of the rooster. Season with salt and pepper and pour 1 tablespoon of extra virgin olive oil over the rooster.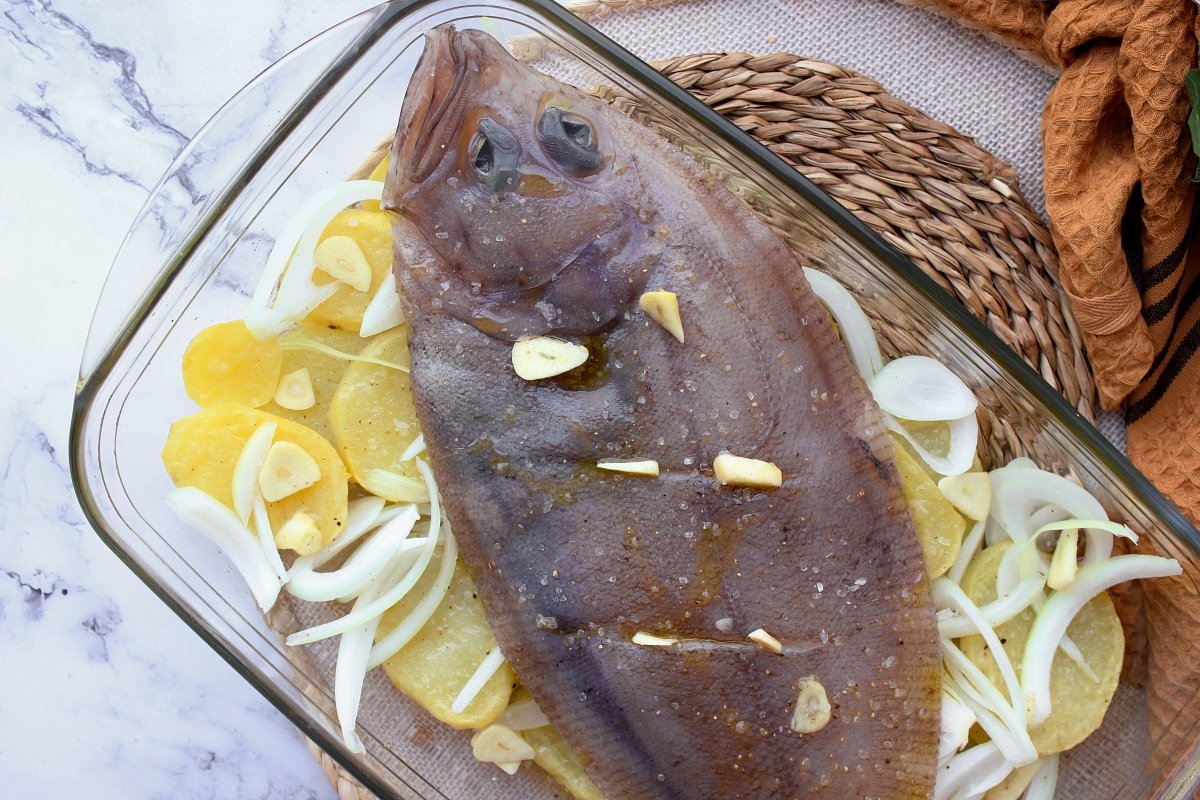 STEP 5
Return the dish to the oven and continue baking for another 15 minutes. It is not advisable to lengthen the cooking time excessively if you want the fish to be tender and juicy.
Remove the dish from the oven and, when ready to serve, decorate the rooster with a few chopped fresh parsley leaves.