Today we bring you a recipe for rice with cuttlefish and prawns that we are sure you will love. The world of rice is an exciting world in which almost all the ingredients go perfectly with the rice.
In our foodie culture, we have an endless variety of recipes when preparing rice. For today's rice, we are going to prepare it with fresh cuttlefish and add some prawns, which will give it a very good flavor.
One of the secrets to the rice's being truly perfect lies in the choice of ingredients, especially in acquiring them of good quality.
INGREDIENTS
50ml extra virgin olive oil
8 prawns
Half an onion
1 clove of garlic
1 teaspoon sweet paprika
100g grated tomato
1 medium cuttlefish
200g bomba rice
800ml seafood broth
Salt to taste
1 pinch of saffron
Chives to taste (optional)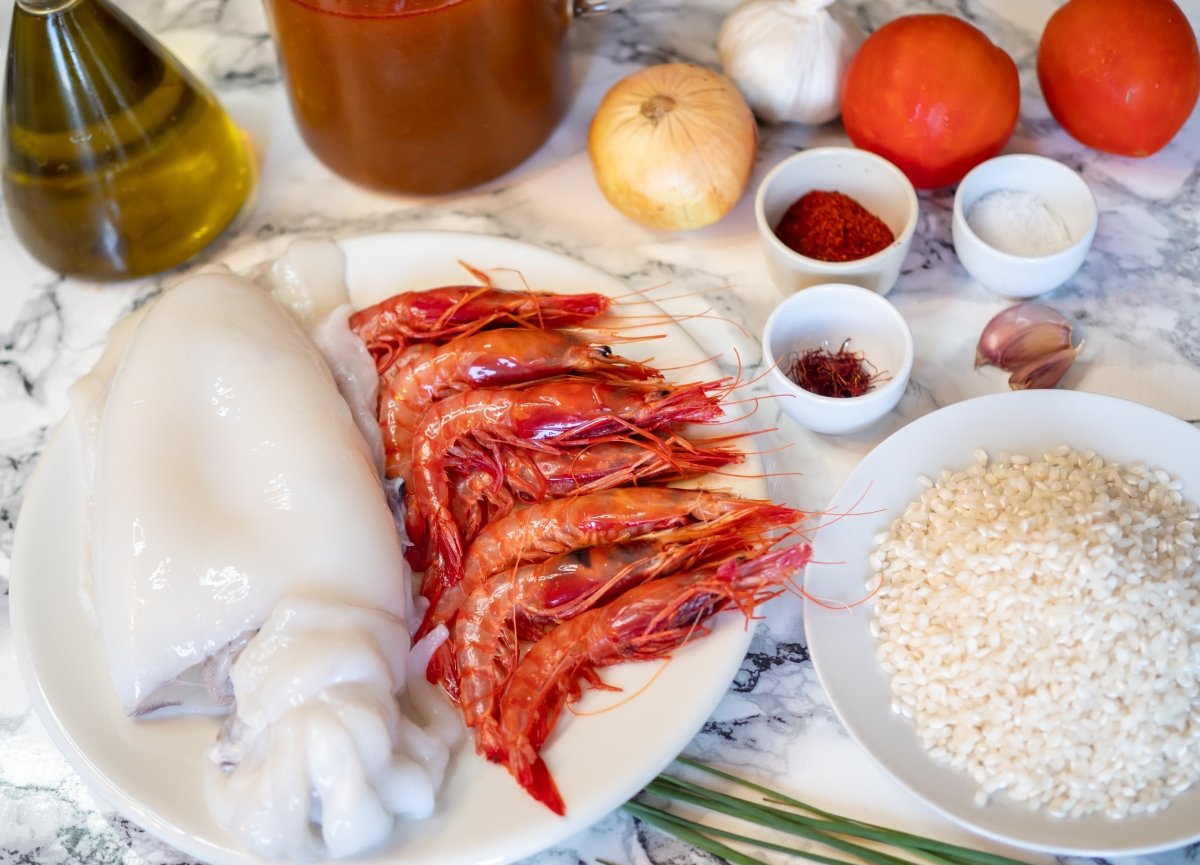 HOW TO MAKE RICE WITH CUTTLEFISH AND PRAWNS
STEP 1
We begin by pouring 50 mL of extra virgin olive oil into a small saucepan and heating it. When the oil is hot, make eight marks on each side of the shrimp and remove them.
We also acquire the flavor of the prawns when they are impregnated with oil in this manner.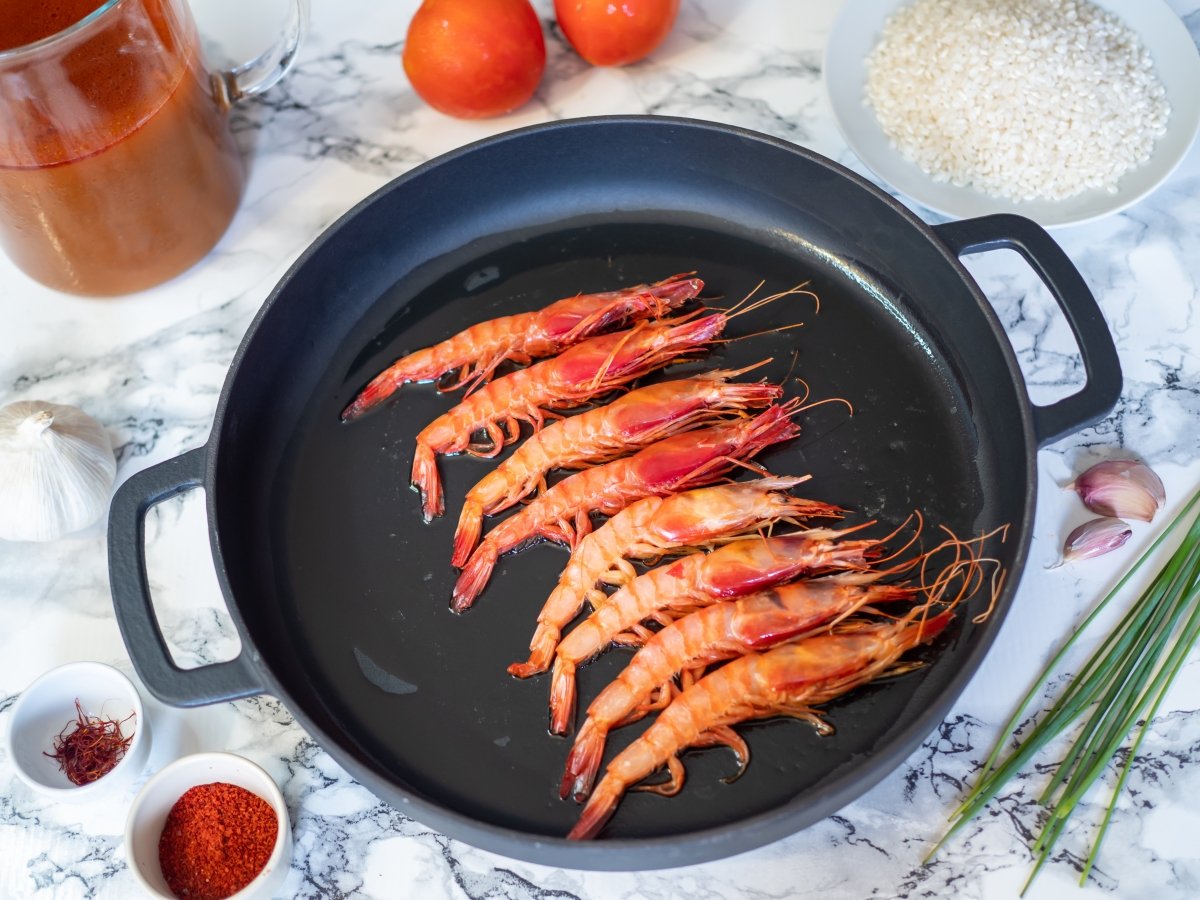 STEP 2
Cook for 10 minutes, stirring regularly, over very low heat, using half of a previously chopped onion.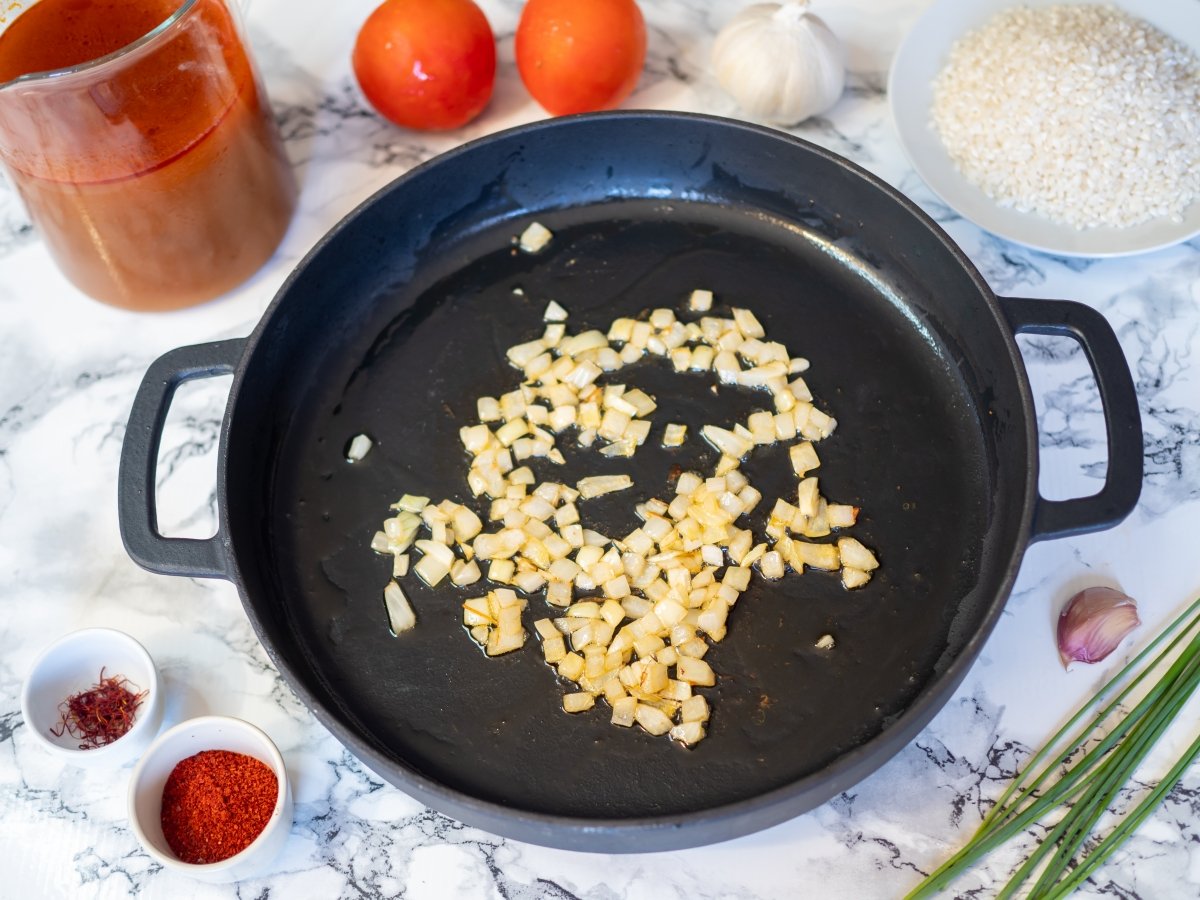 STEP 3
When the onion is transparent and soft, we add 1 minced garlic clove and cook it until it begins to dance. Then we add 1 teaspoon of sweet paprika, give it 2 turns, 100 g of grated tomato, and the rest of the sauce.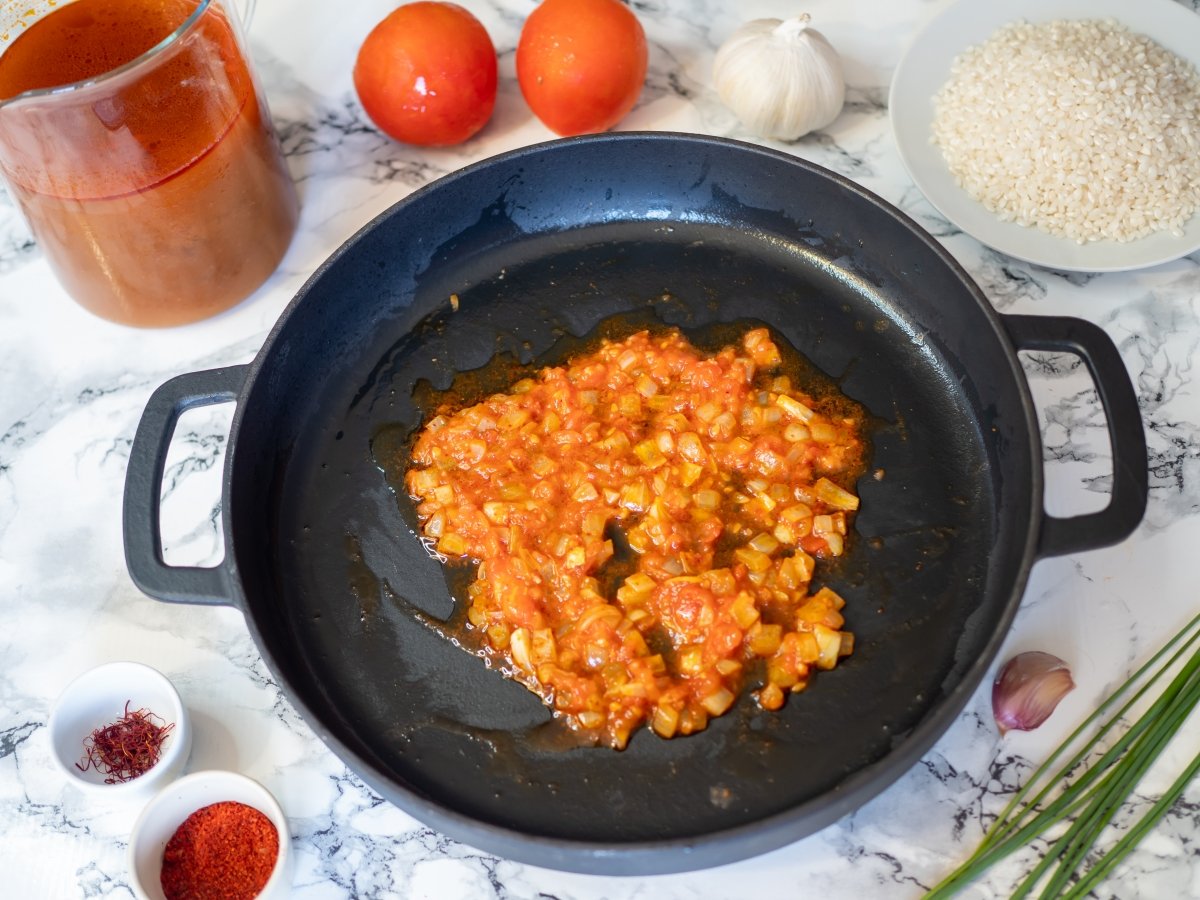 STEP 4
It's time to add 1 medium cuttlefish, which we've already chopped into pieces, and cook for 15 minutes over low heat until all of the liquid from the tomato and the cuttlefish has evaporated.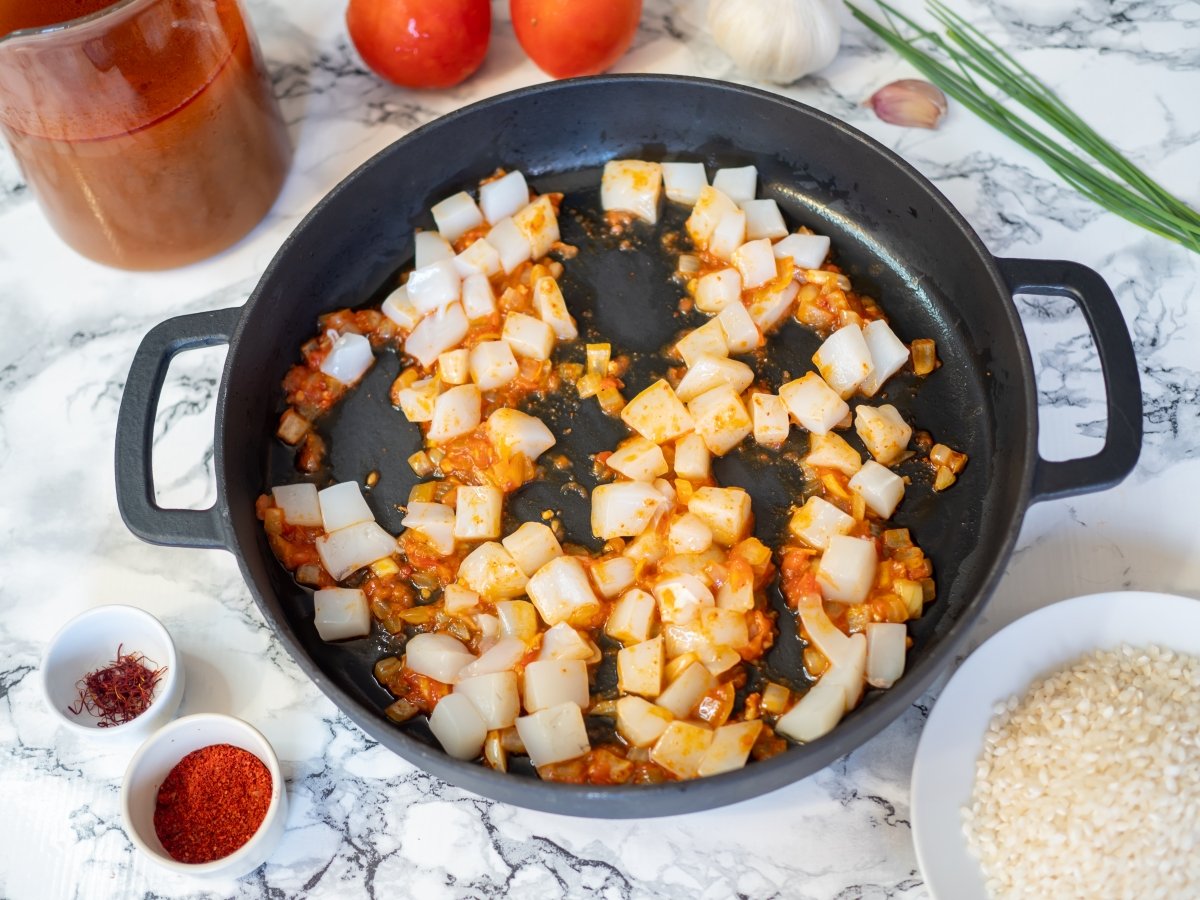 STEP 5
200 g bomba rice, incorporated thoroughly into the sauce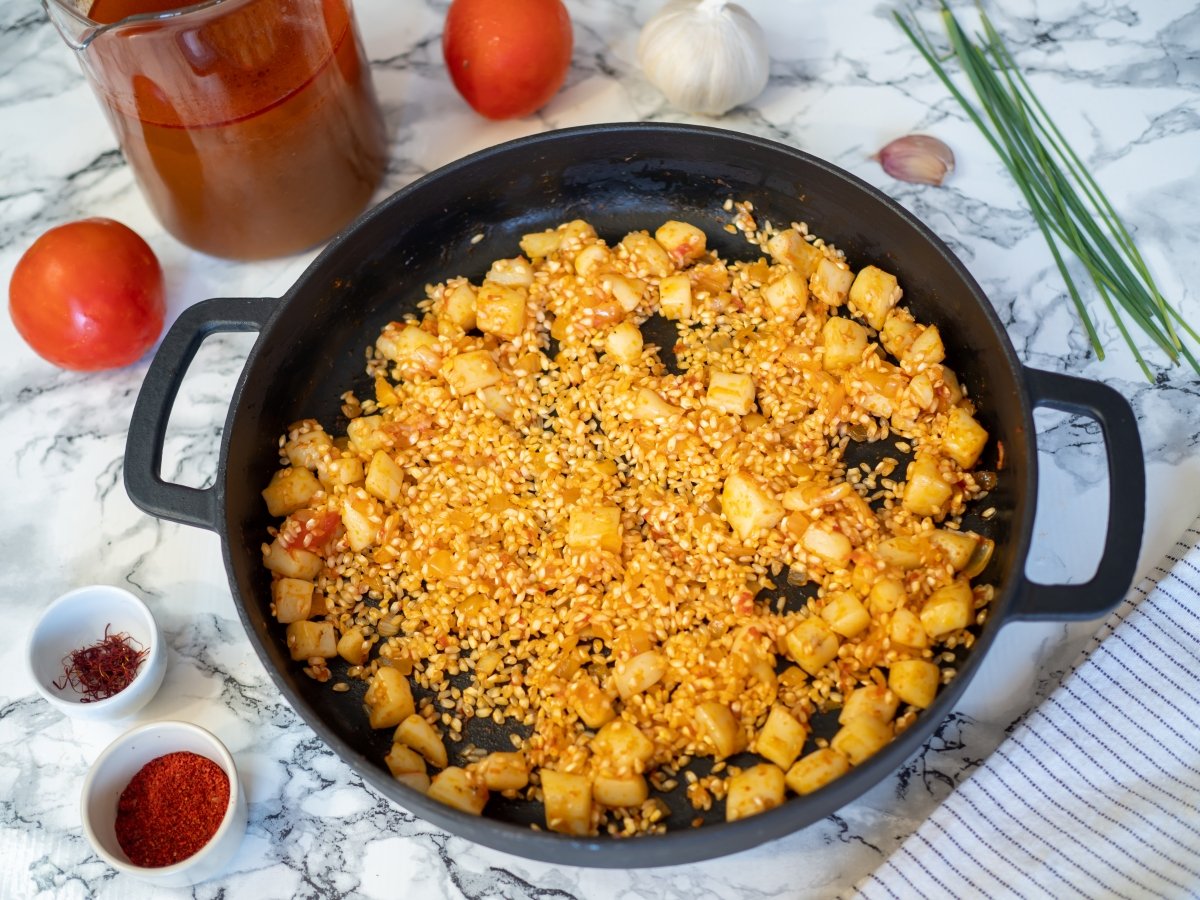 STEP 6
Add 800ml of extremely hot seafood broth and season with salt and saffron to taste. We will cook the bomba rice for 20 minutes because this is the recommended cooking time for this variety.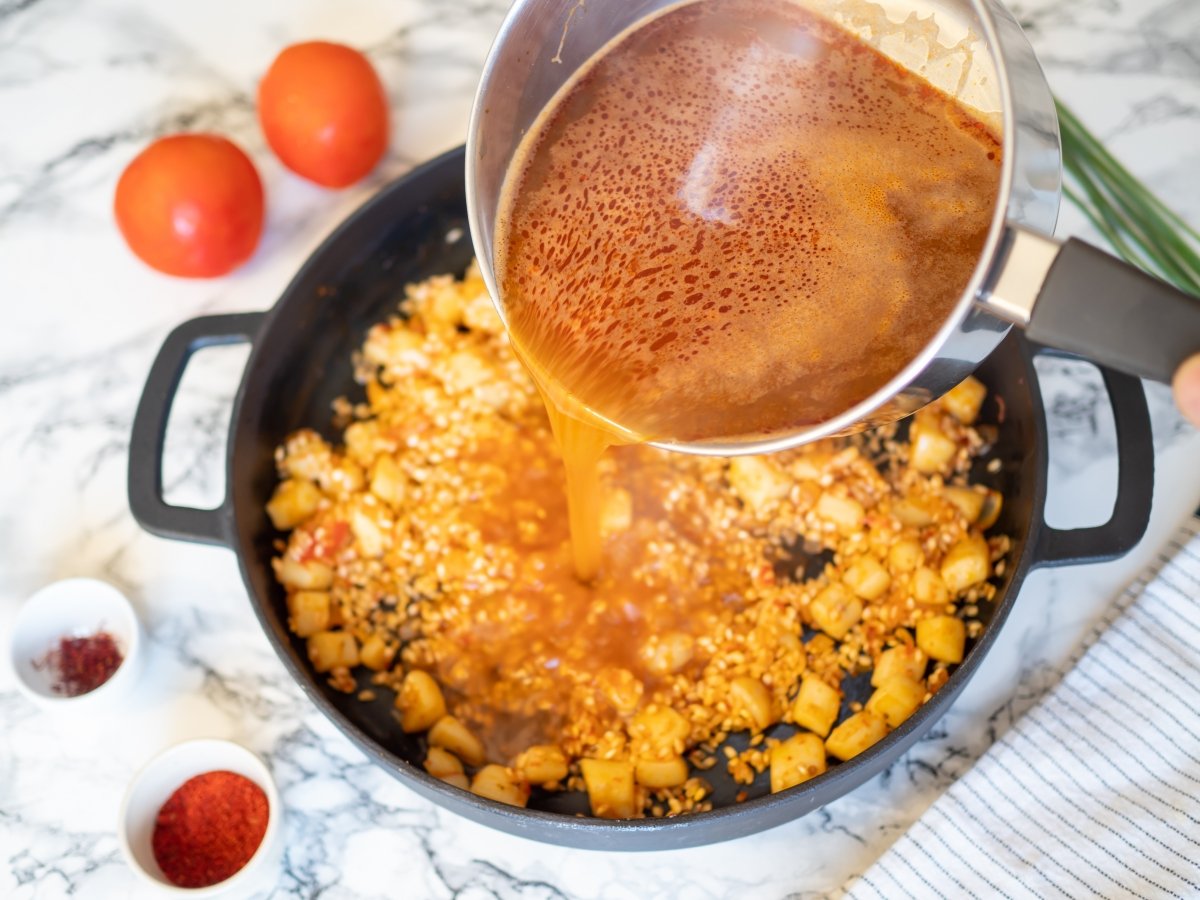 STEP 7
Distribute the rice evenly in the pan with a spoon and cook on high for the first 6 minutes, then medium for the next 6 minutes, and low for the last 6 minutes.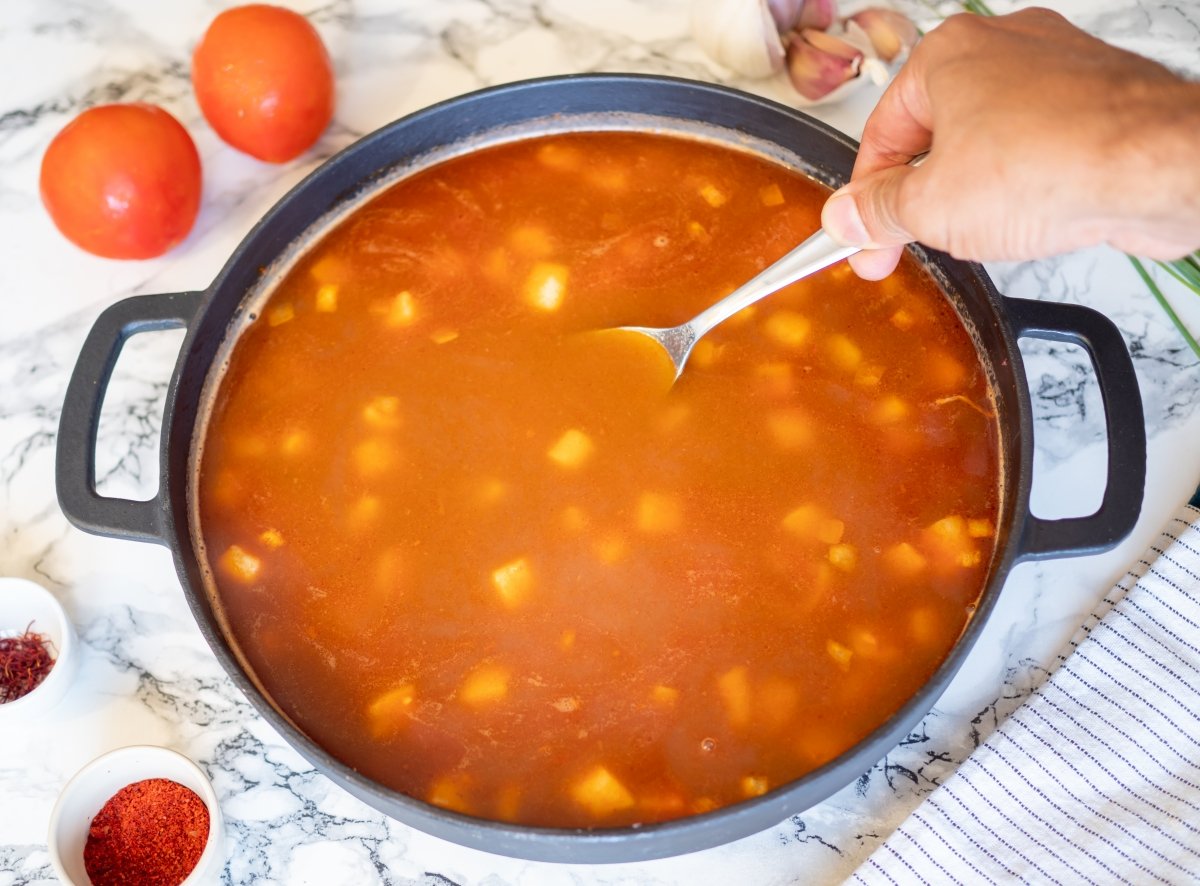 STEP 8
At the last minute, we add the reserved prawns and, to add freshness to the meal, we can chop some chives and scatter them in the pan. We have barely 5 minutes to rest and eat!