Roast vegetable couscous salad is a dish made from grains of wheat semolina and is very common in traditional Moroccan cuisine. There are several ways to cook couscous, both for preparing traditional Moroccan dishes and for other types of elaborations. In this recipe, we are going to use wheat semolina called couscous as a base to prepare couscous with vegetables and a touch of curry, to which we are going to add very common vegetables that can be easily found in any refrigerator, although we can follow this same recipe with any other vegetable that we like or that we have at home. Easy, right? Dark!
INGREDIENTS
250g zucchini
2 carrots
1 onion
1/2 red pepper
3 tablespoons of extra virgin olive oil.
Sal
ground black pepper
300ml water
300g couscous
1 teaspoon curry powder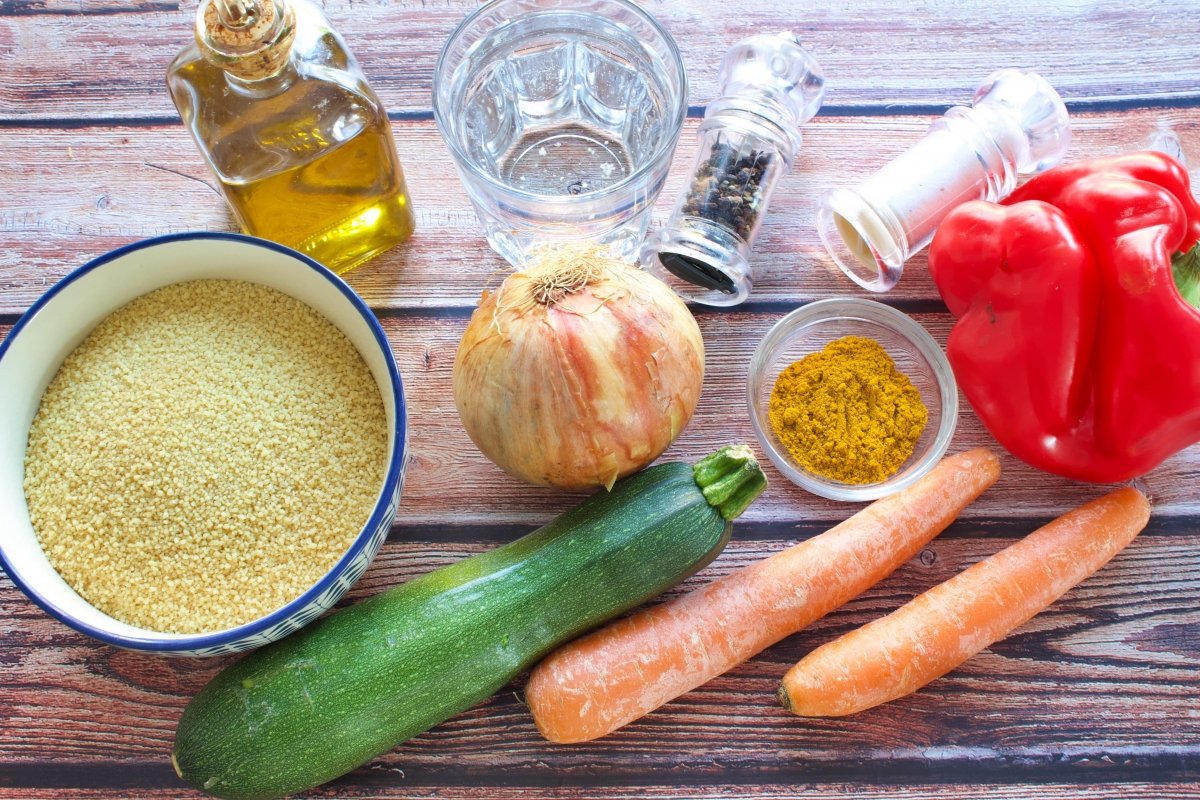 HOW TO MAKE ROAST VEGETABLE COUSCOUS SALAD
STEP 1
To begin with, we cut all of the vegetables into little pieces: 1 zucchini, 2 carrots, 1 onion, and 1/2 red pepper.
Then, in a frying pan with 2 tablespoons of extra virgin olive oil, cook these vegetables for about 5 minutes, or until they soften somewhat.
"We season with salt and pepper." We want them to be a little firm so that they contrast with the couscous. Prepare the couscous while the vegetables are cooking.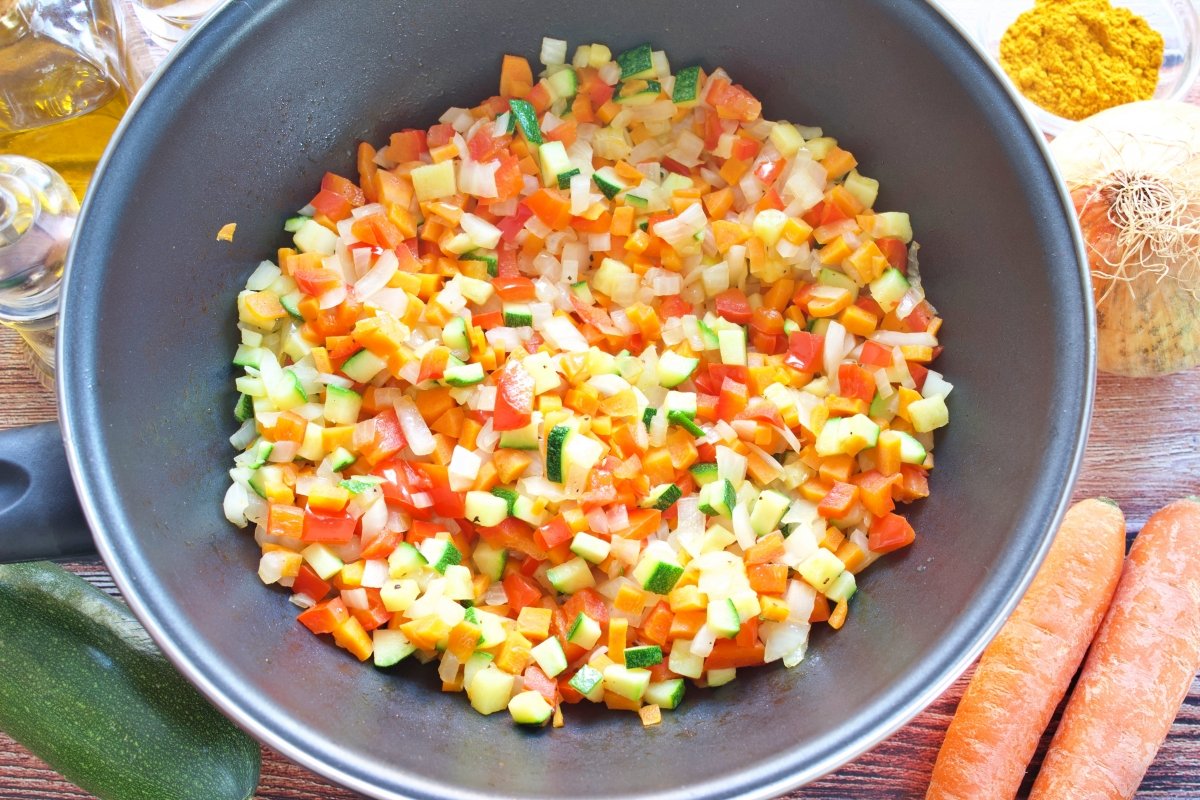 STEP 2
Heat 300 ml of water with a pinch of salt over high heat to make the couscous. Turn off the heat and pour the water over the 300 g of couscous that we have made in a big mixing bowl.
Cook the couscous in this manner for around 2 minutes.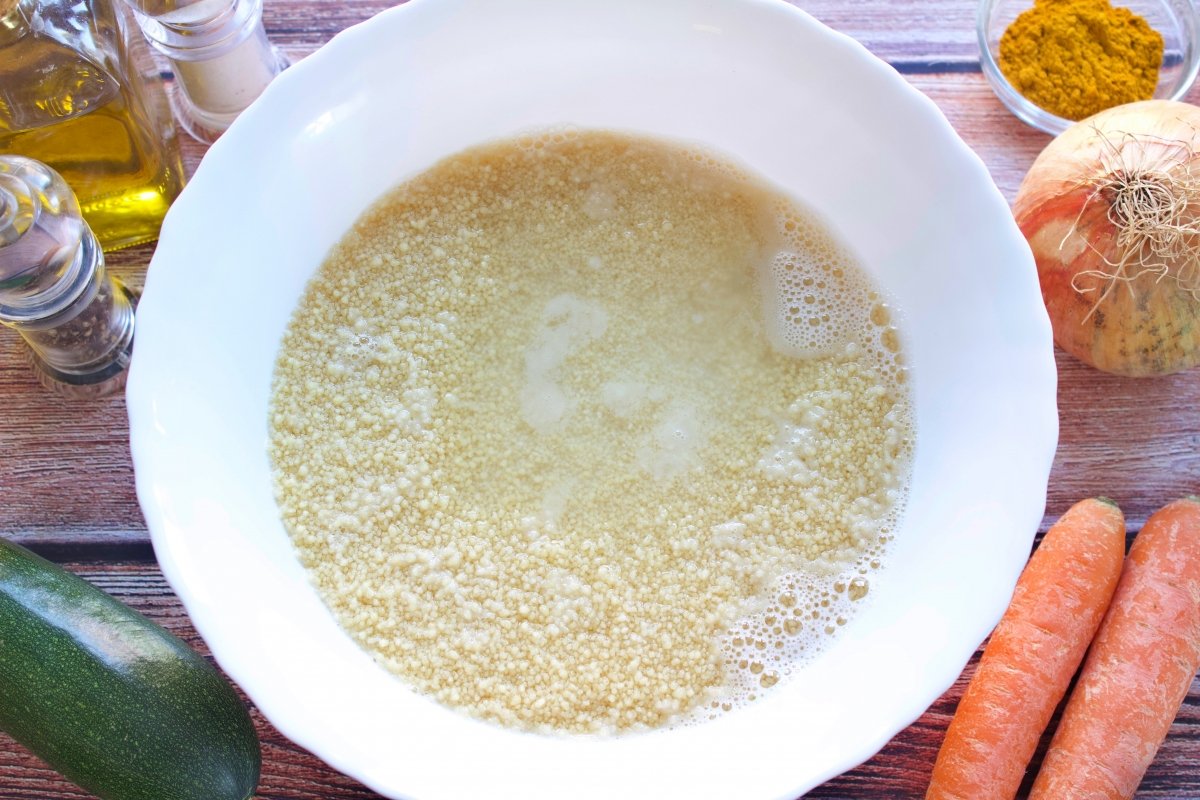 STEP 3
After 2 minutes, add 1 tablespoon of extra virgin olive oil and separate the couscous grains with a fork.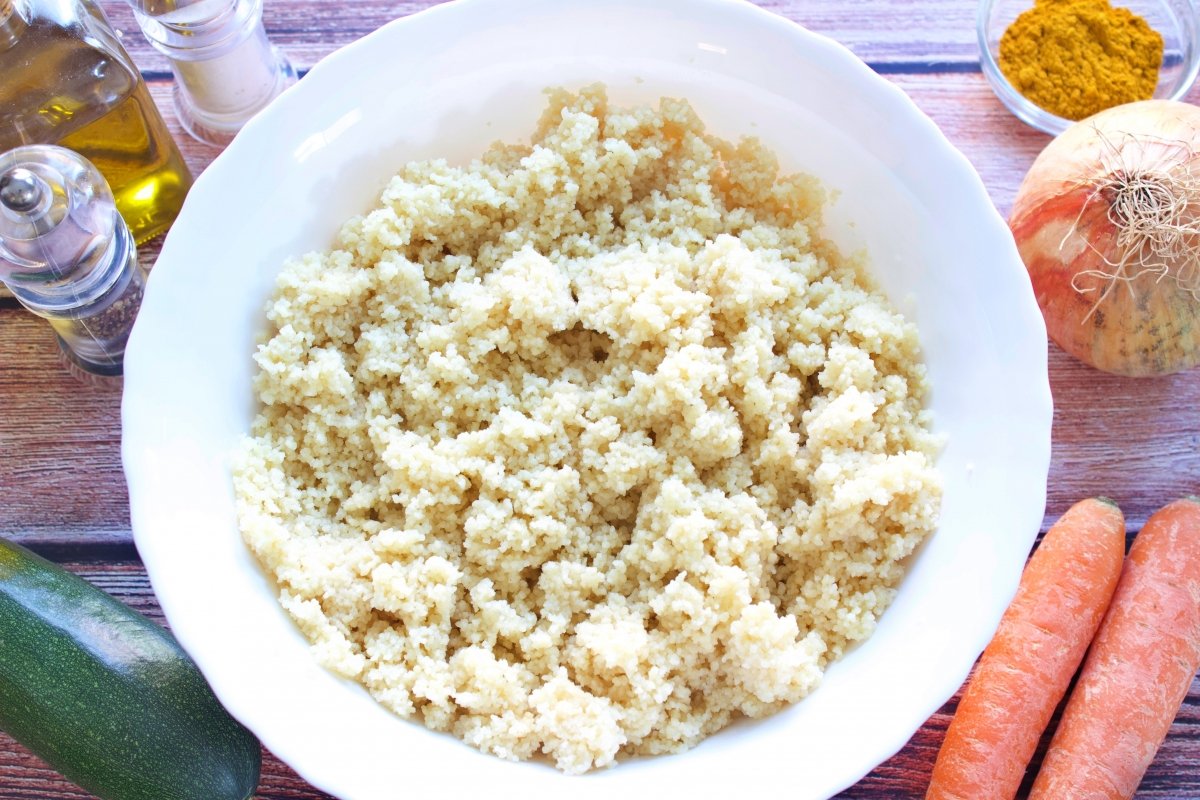 STEP 4
When the couscous is cooked, we add it to the pan with the vegetables, along with 1 teaspoon of curry powder, and thoroughly mix everything together.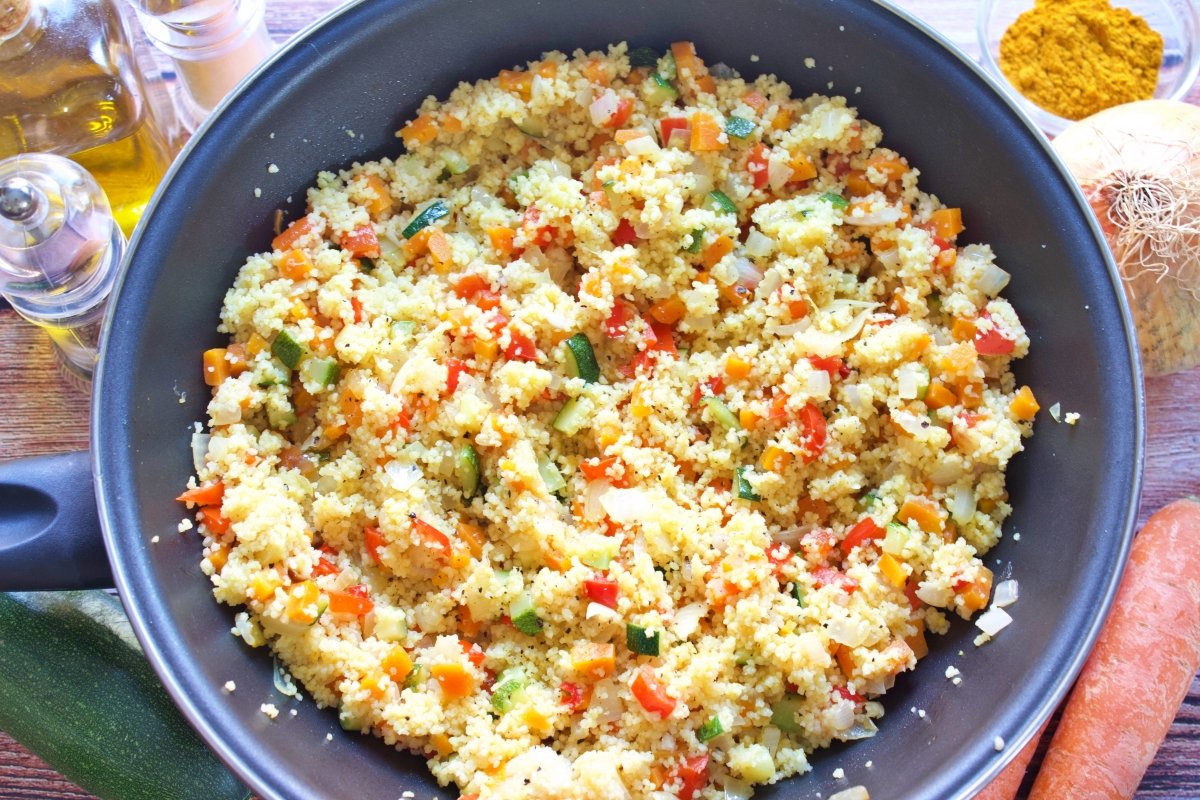 STEP 5
Finally, season with salt and ground black pepper to taste and thoroughly combine everything. We've already prepared our vegetable couscous.