The salmon rolls recipe is to surprise your guests with a very original dish that is both rich and very easy to prepare. These smoked salmon rolls that we are going to prepare next have everything to succeed. The thinly sliced filling of avocado, crab sticks, tuna, and eggs, all finely chopped and mixed with mayonnaise, makes this dish a treat for even the most exquisite palates. If you are also a spice lover, I suggest adding a few drops of Tabasco to the topping mixture. An always-winning combination that will enhance its flavors even more.
Healthy smoked salmon recipes are a perfect aperitif to leave prepared in advance. Well, in order for the smoked salmon roll to acquire consistency, it must rest in the refrigerator for at least an hour so that it holds its shape well. When serving the smoked salmon cream cheese roll, we would only have to chop the smoked salmon roll canapes and decorate them if we felt like it. Do not hesitate any longer and prepare this delicious smoked salmon appetizer. You will love it!
INGREDIENTS
6 surimi sticks (crab sticks)
1 hard egg
50g avocado
1 small can of canned tuna
2 tablespoons of mayonnaise
1 pinch of salt
1 pinch of ground black pepper
100g smoked salmon, sliced
HOW TO MAKE SALMON ROLLS RECIPE
STEP 1
Making the ingredients for the smoked salmon rolls' filling is the first step. Grate six sticks of surimi, a boiled egg, and fifty grams of avocado to do this.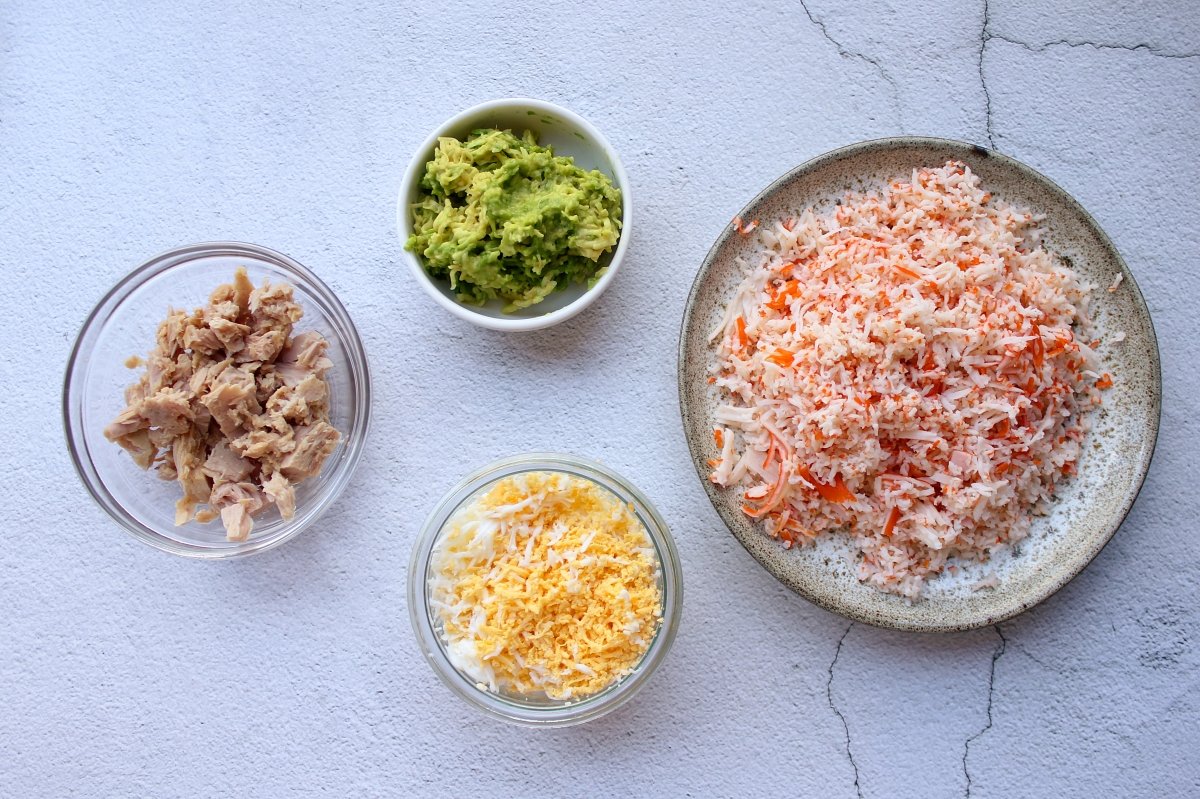 STEP 2
Save 1 teaspoon of surimi and 1 egg to decorate the rolls. The rest was mixed in a bowl with the remaining grated ingredients. Two tablespoons of mayonnaise, one small can of tuna in a can, and a dash of salt and pepper are also included.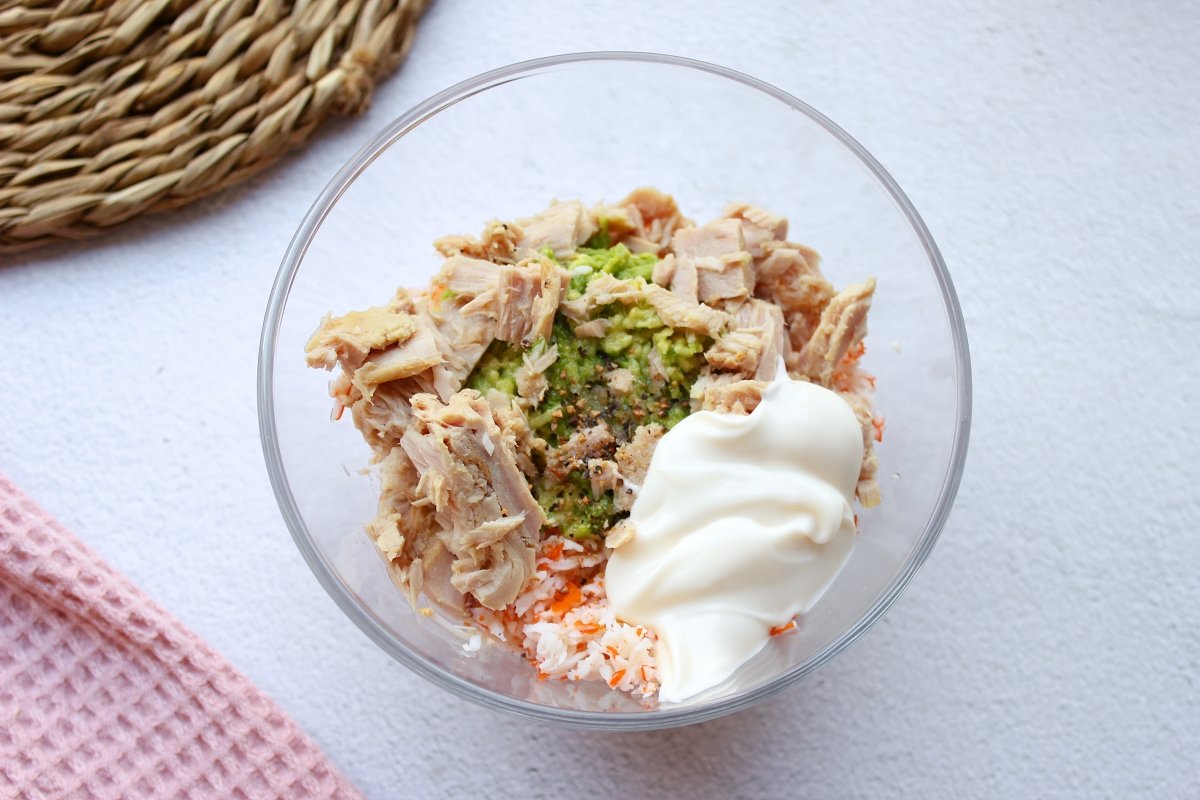 STEP 3
When the filling is prepared, properly combine all the ingredients before storing it in the refrigerator.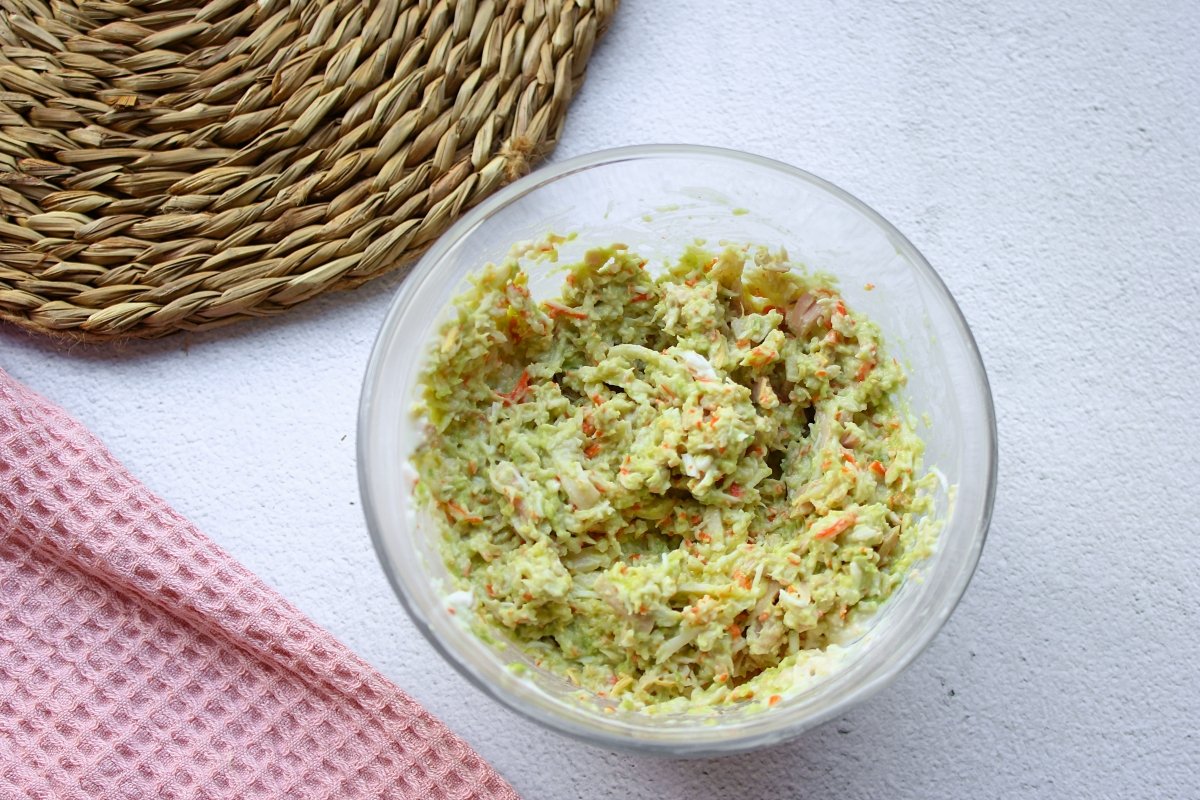 STEP 4
We use 100 grams of chopped, smoked salmon to create a rectangle on the surface, along with a clear film. We carefully avoided covering the upper and lower margins, as seen in the photo, and applied the mixture that we had set aside along the fish.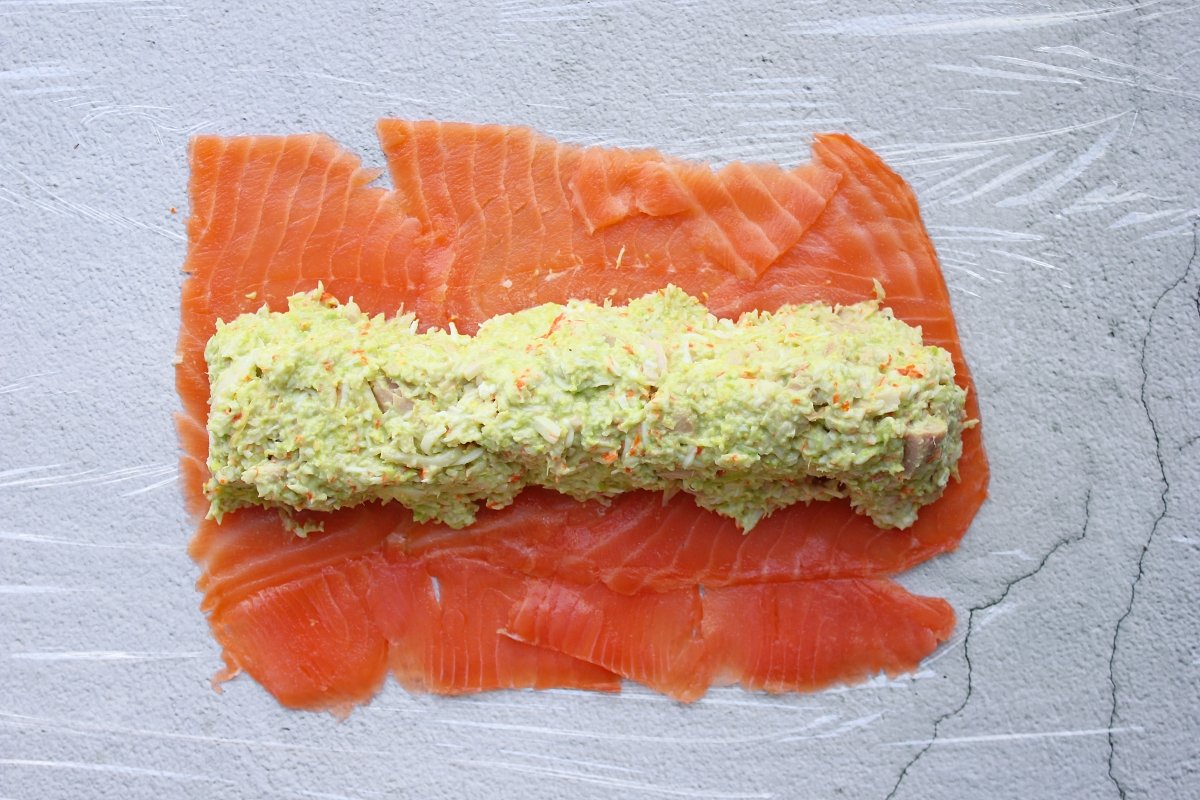 STEP 5
Roll the smoked salmon over the filling using the transparent sheet, being careful not to tear it.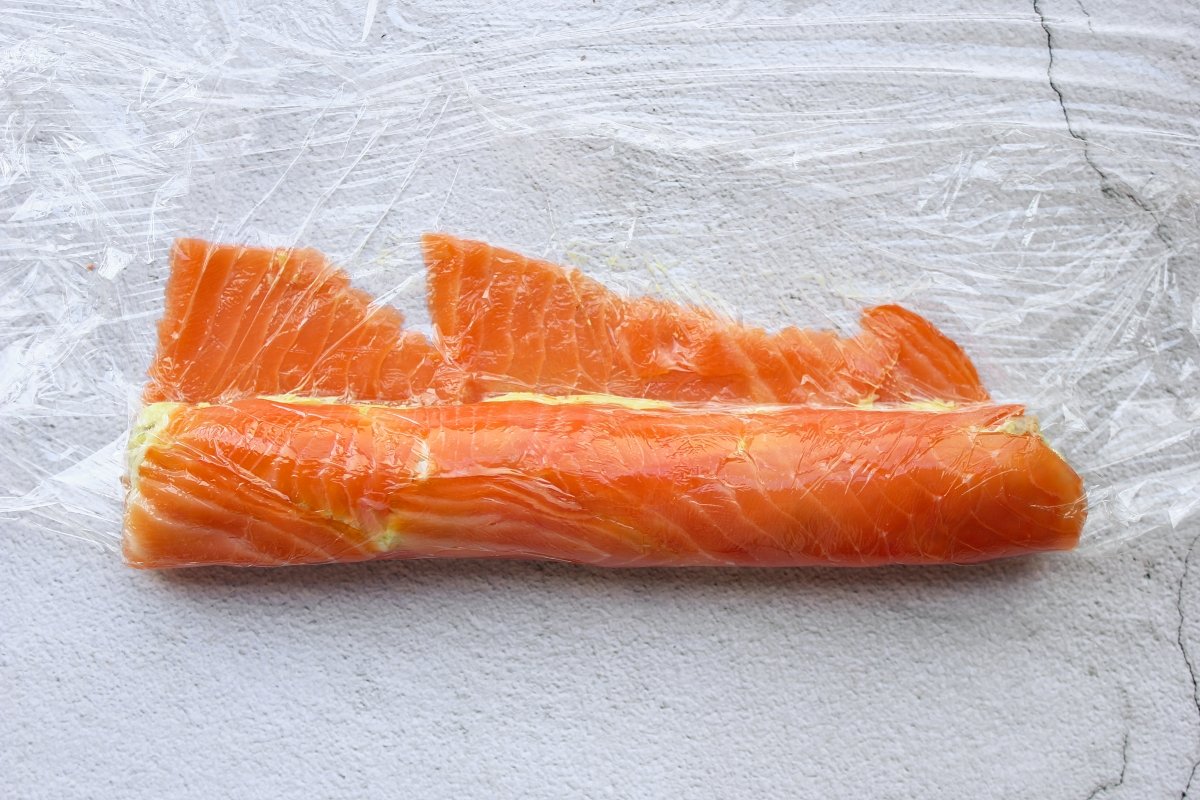 STEP 6
To make the filling tight, we twist the ends of the translucent film in the manner of a candy wrapper.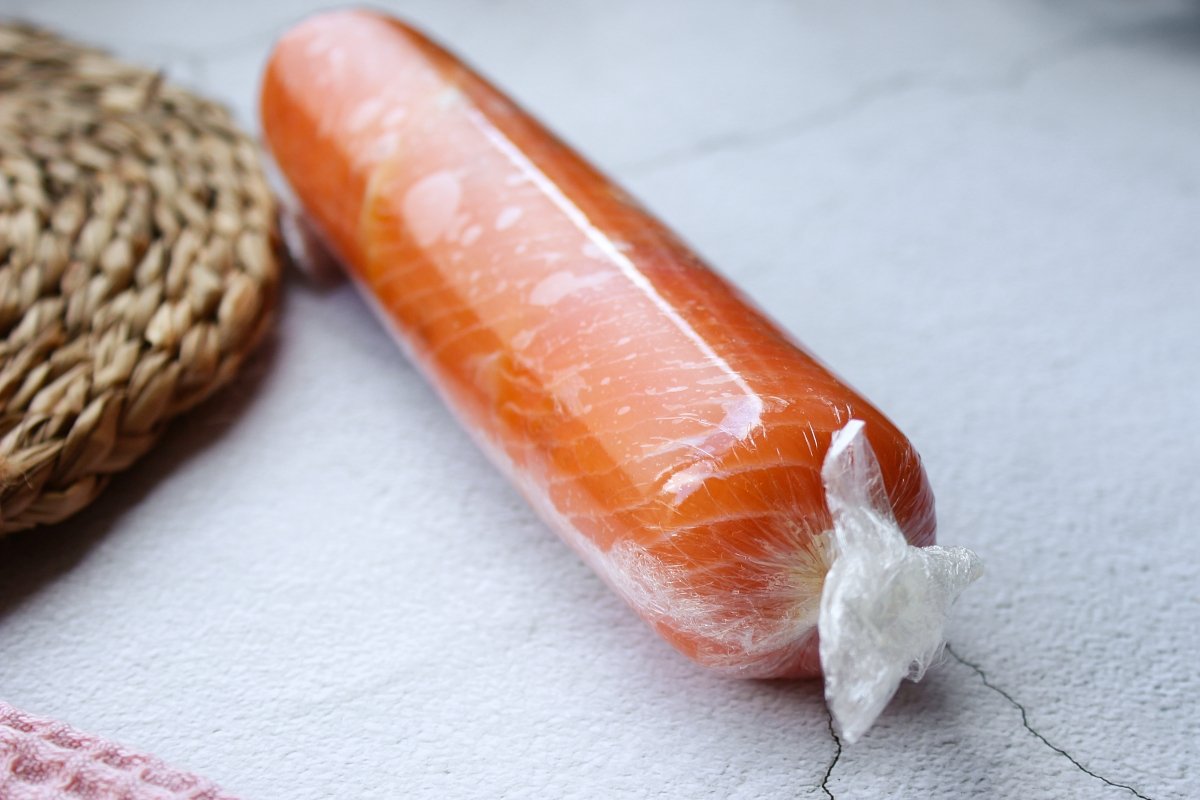 STEP 7
For at least one hour, chill the smoked salmon wrap. Remove the transparent film from the roll, slice it into four equal pieces with a very sharp serrated knife, and top each piece with the reserved surimi and grated egg when it is time to serve.
For making it smoked add coal in it for some time in the end.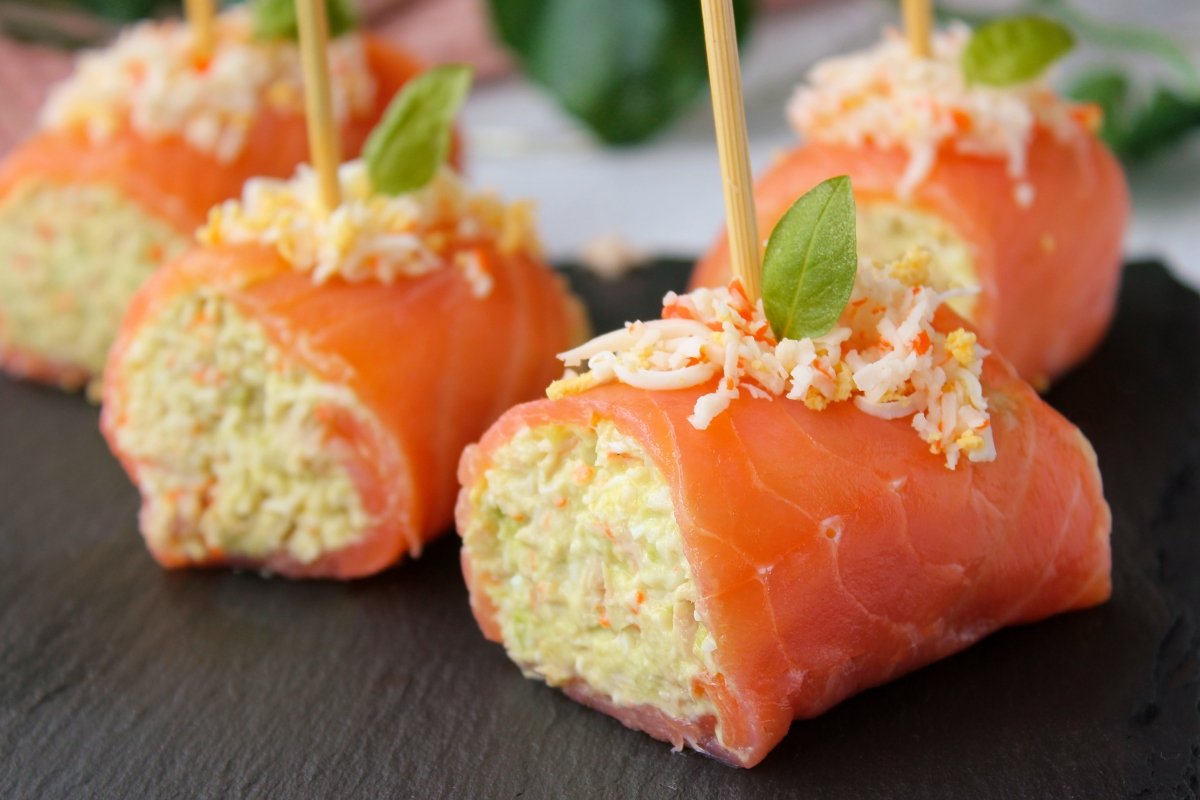 ALSO READ:
EASY CARNITAS RECIPE