Today we are going to prepare sea bass in green sauce, one of the most traditional and classic sauces in Spanish territory. Although there are different versions around the world, the green sauce is made with garlic and parsley, and it is very tasty, so it goes perfectly with many fish or seafood dishes.
INGREDIENTS
25ml extra virgin olive oil
1 clove of garlic
1 tablespoon wheat flour
1 glass of white wine
1 handful of chopped parsley
100g frozen peas
2 bar small or medium
Sal
How to make sea bass in green sauce
STEP 1
In a large frying pan over low heat, add 25 ml of virgin olive oil. Add 1 finely chopped clove of garlic when it is heated, and simmer it for a few minutes while stirring.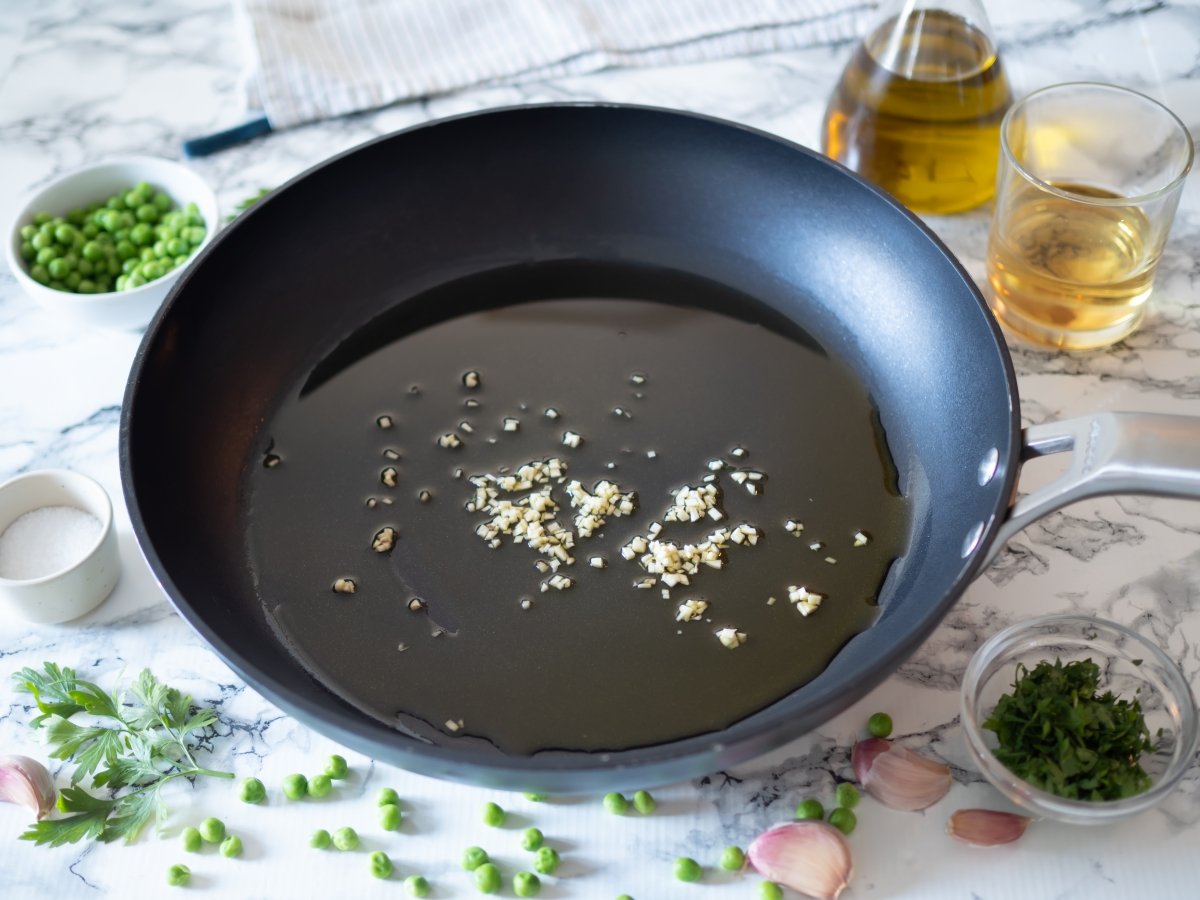 STEP 2
When the garlic begins to dance, add 1 tablespoon of the wheat flour and stir until combined while maintaining a low heat.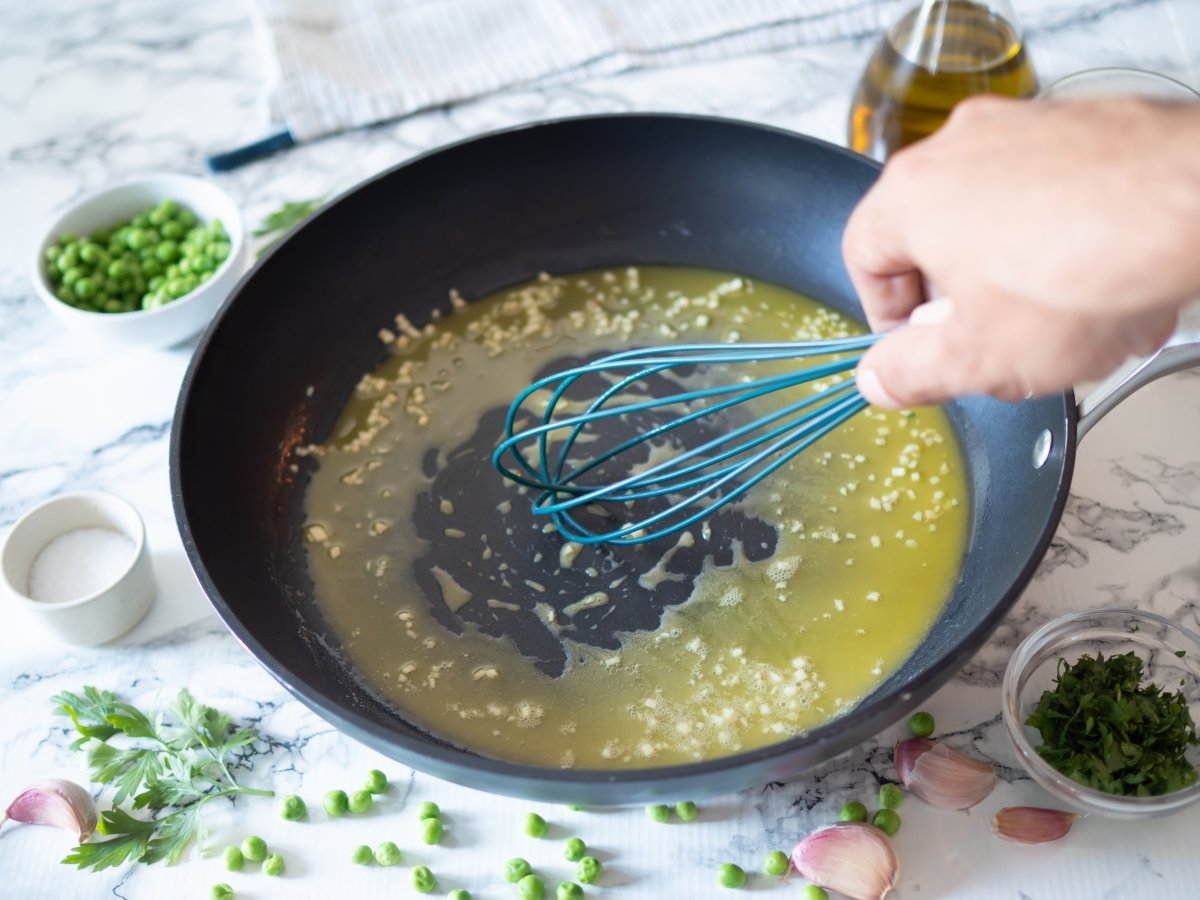 STEP 3
One glass of white wine should now be added, a little at a time, while stirring after the flour has been completely incorporated.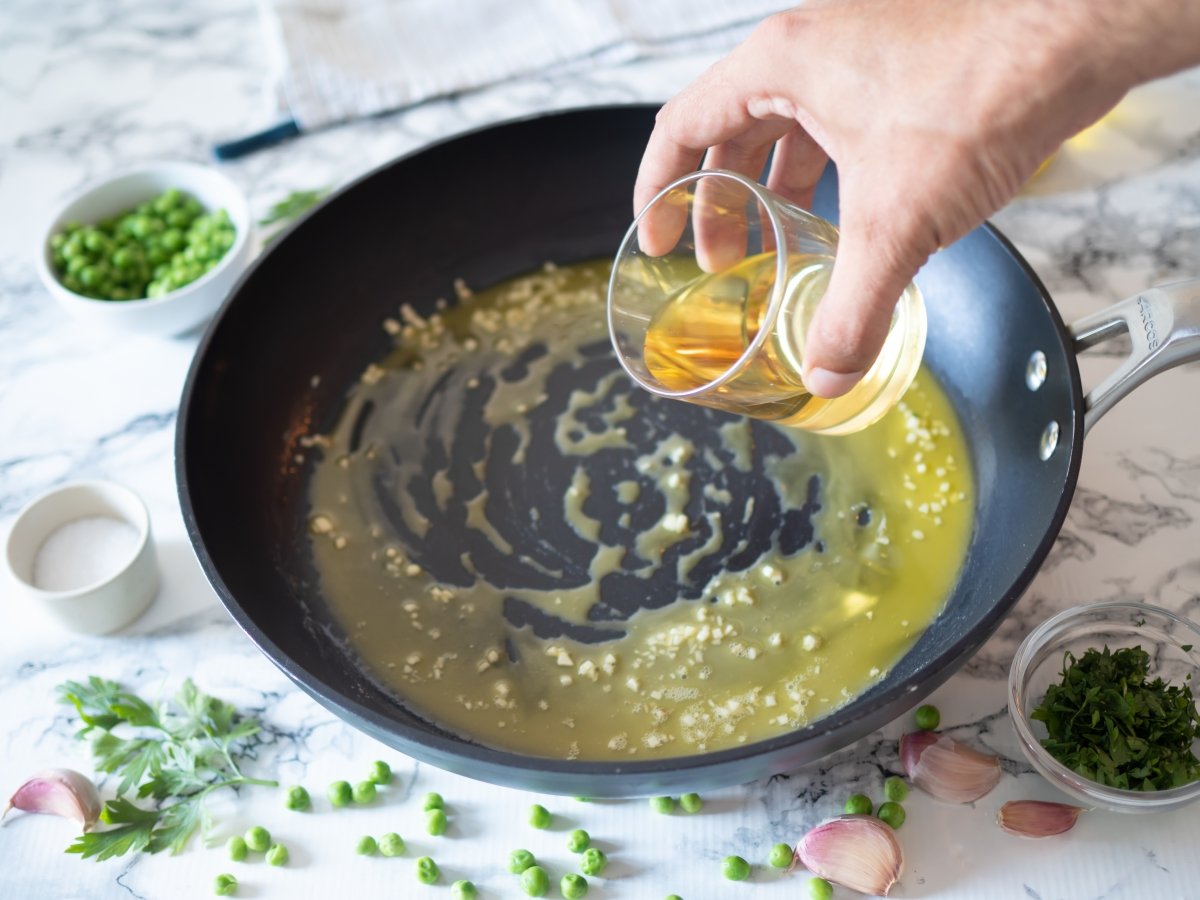 STEP 4
Turn up the heat a little and whisk the sauce while adding 100 g of frozen peas and 1 handful of minced parsley.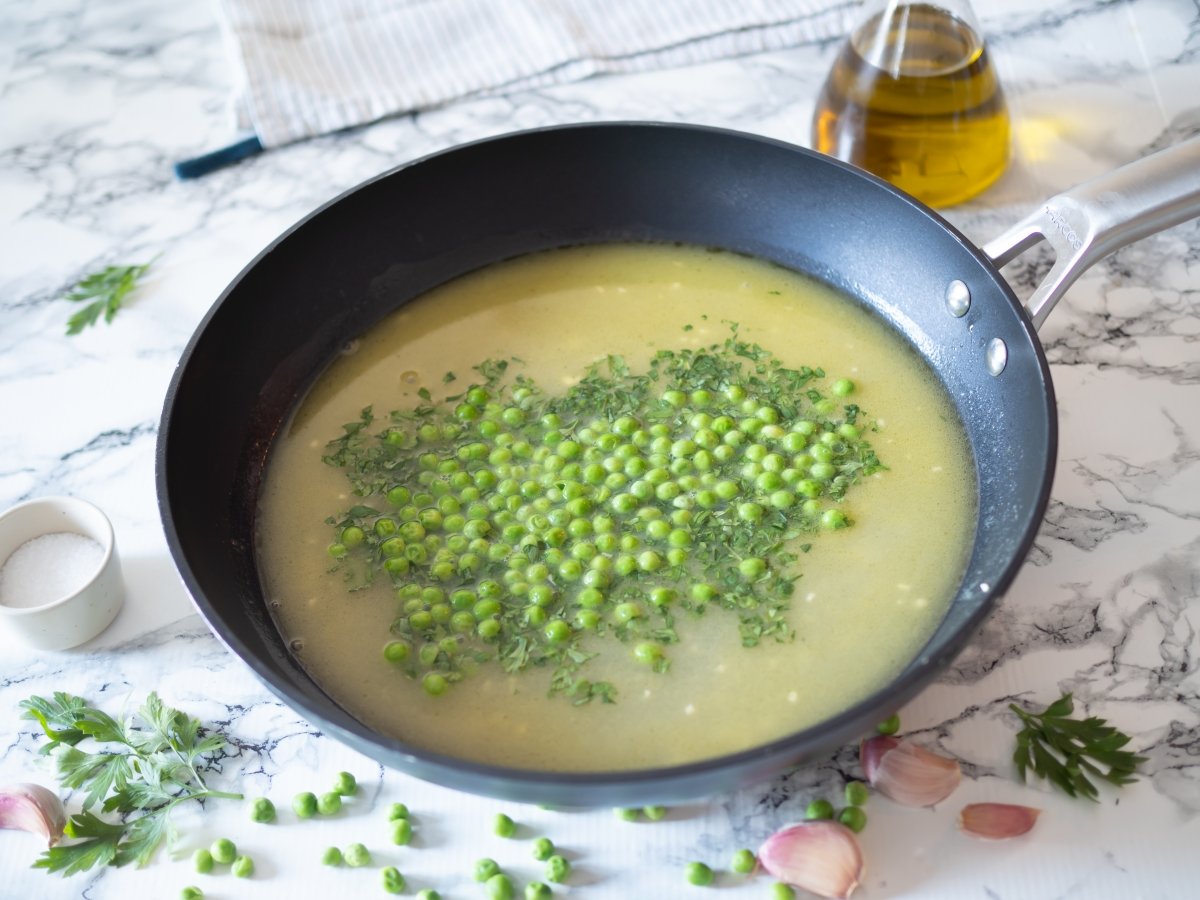 STEP 5
With their kidneys already cleansed and divided in half, we add two seabass. We can ask for the sea bass to be prepared in this way so that we can take it home ready to cook from our go-to fishmonger.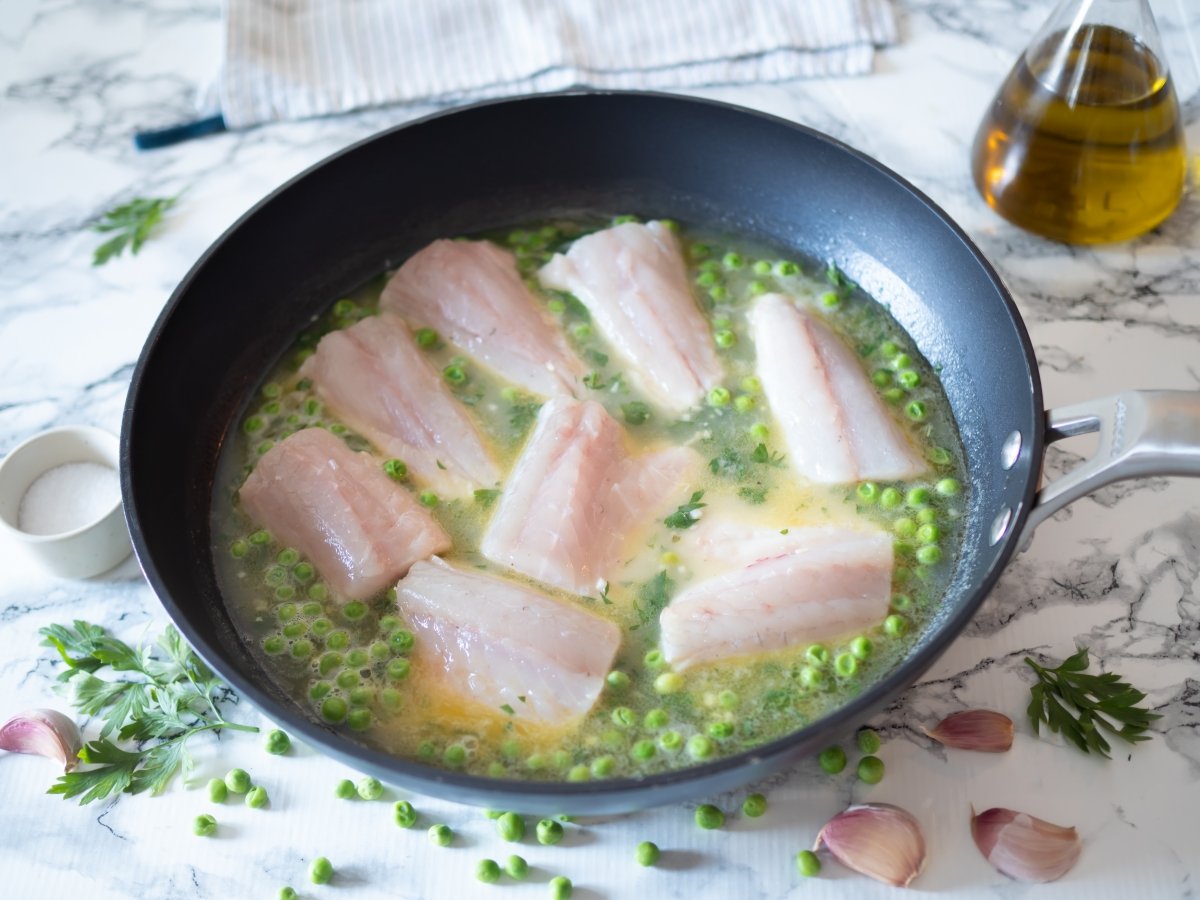 STEP 6
Turn the pan in circles for a few minutes to make sure the sauce thickens and covers the sea bass while it cooks.
Once we have determined the ideal level of doneness, we remove the sea bass from the fire and place it on a platter. It's crucial that the sea bass is moist and not overcooked.