This delicious Simple Green Bean Salad Recipe is easy to make and is bursting with flavor. With just a few simple ingredients, you can whip up this light and refreshing side dish in minutes.
There are countless salad recipes, from the simplest with just a few ingredients, ideal for serving as an appetizer or side dish, to those known as mixed salads, which include foods from all groups to form a completely nutritious meal, perfect for serving as a complete single plate.
Green beans are the base ingredient in Simple Green Bean Salad Recipe; cooked potatoes cover the carb portion and the protein source is topped with boiled eggs, although another portion of some canned foods such as tuna or bonito can be optionally added.
As for condiments, the possibilities are very varied: the combination of oil and vinegar works very well, in addition to a few aromatic herbs such as oregano, basil, or rosemary. Italian green bean and potato salad are very easy to make at home.
If you are a salad lover, you must include Italian tomato salad recipes in your weekly menu, prepare it in advance to eat potato green bean and tomato salad very fresh and enjoy it anywhere and at any time of the day. Let's discuss in detail How to make Simple Green Bean Salad Recipe.
INGREDIENTS
500g potatoes
Coarse salt
500g green beans (can be frozen)
4 boiled eggs
1/2 new onion
15 pitted green olives
1 tablespoon of white wine vinegar
3 tablespoons extra virgin olive oil
1 tablespoon dried oregano
1 pinch of ground black pepper
12 cherry tomatoes
How to Make Simple Green Bean Salad Recipe
STEP 1
We must first wash 500 g of potatoes to get rid of any dirt or traces of soil. One handful of coarse salt, the potatoes, and a lot of water should be added to a saucepan.
Depending on the size of the potatoes, cooking over medium-high heat until there is no resistance when pierced should take about 30 minutes.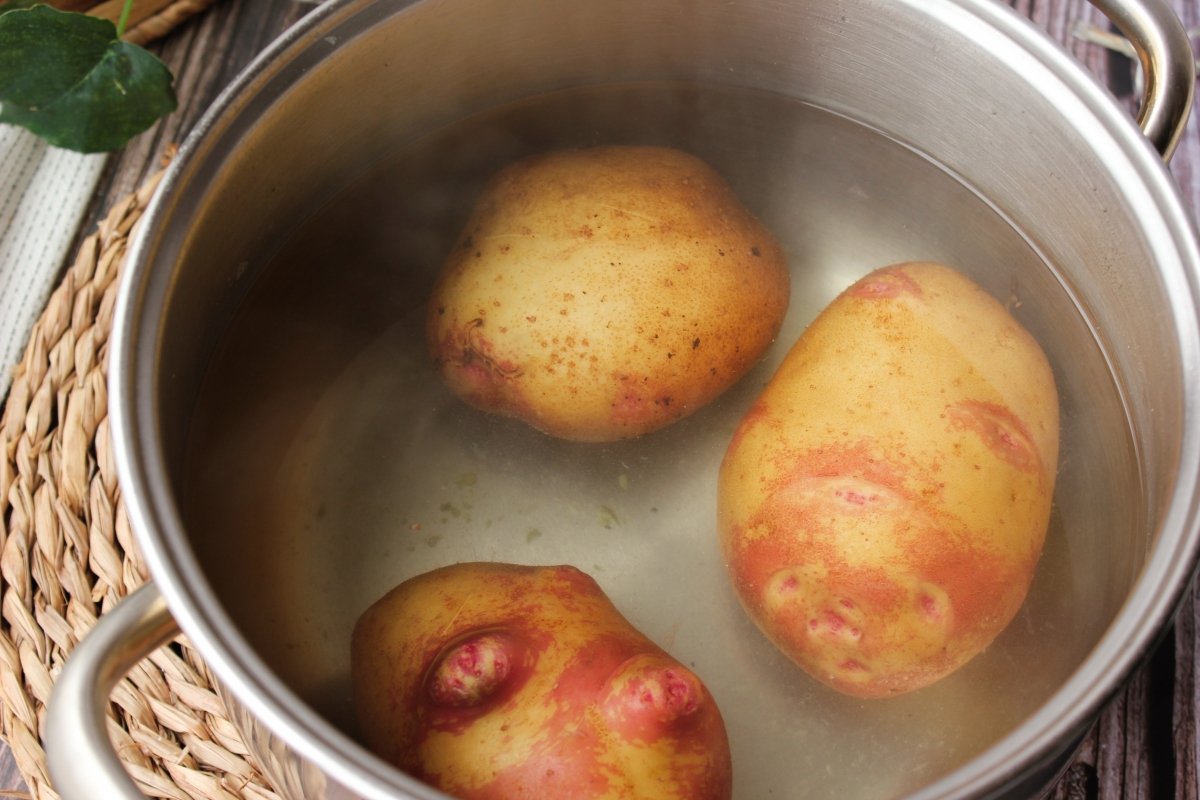 STEP 2
While the potatoes are cooking, a large amount of water is heated in a separate saucepan. When it begins to boil, add 1 handful of salt and 500 g of chopped green beans.
Fresh or frozen, they are cooked for 10 minutes starting when the water starts to boil again. Once done, take them out of the pan and set them aside for later use.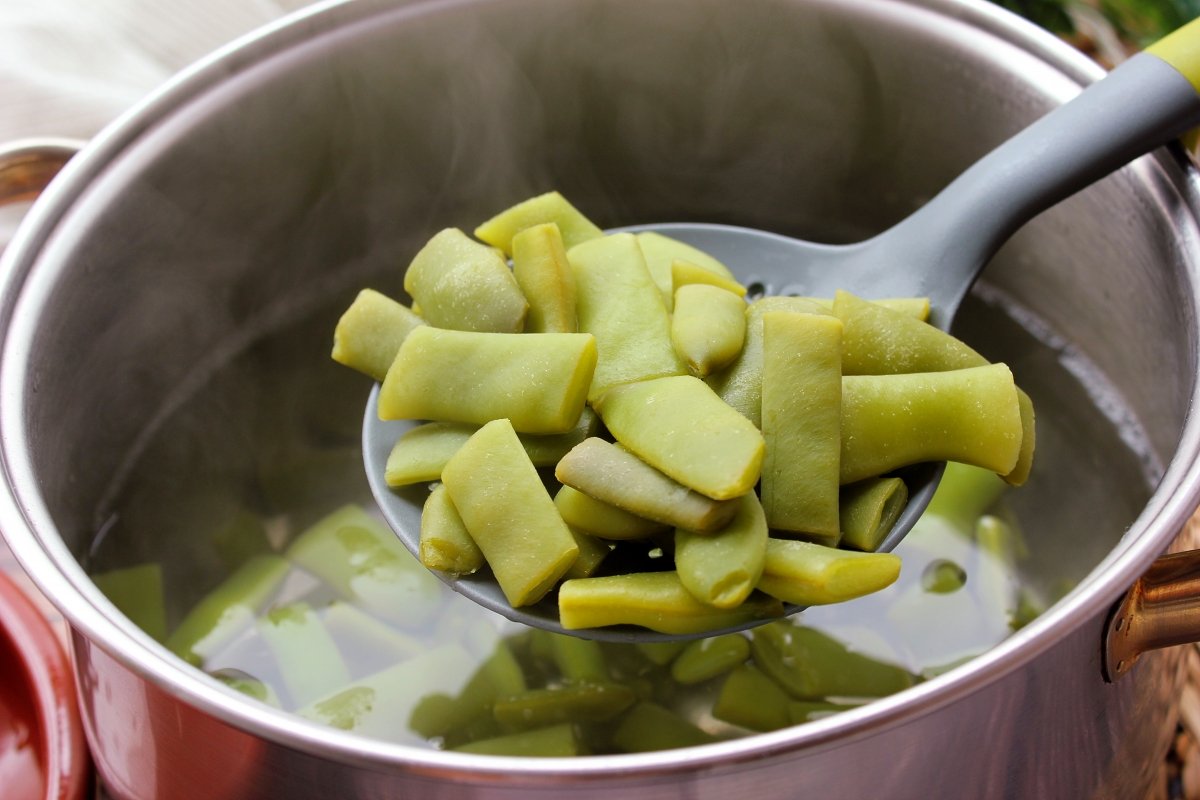 STEP 3
When the potatoes are done cooking, take them out of the pan and let them cool for a while. We cut them into cubes after removing the skin.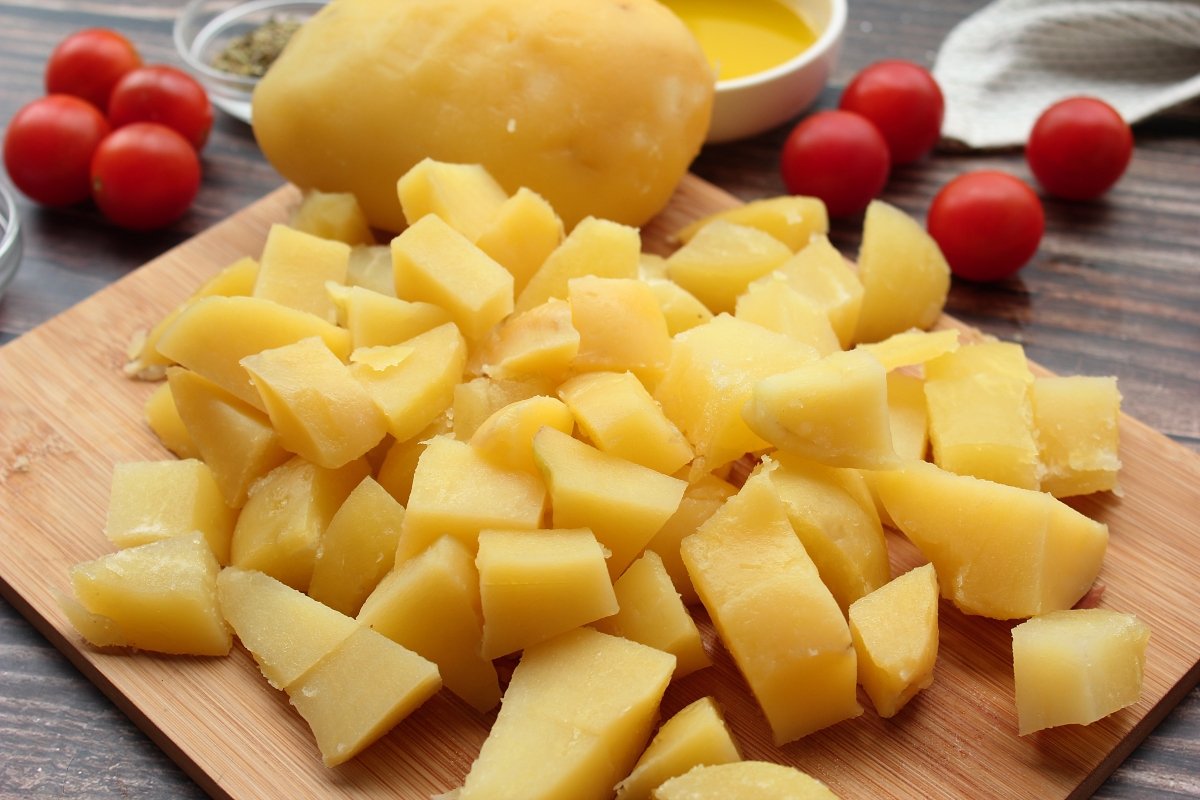 STEP 4
Quarter a dozen hard-boiled eggs after peeling them. We also peel and slice half of a tender onion into thin pieces.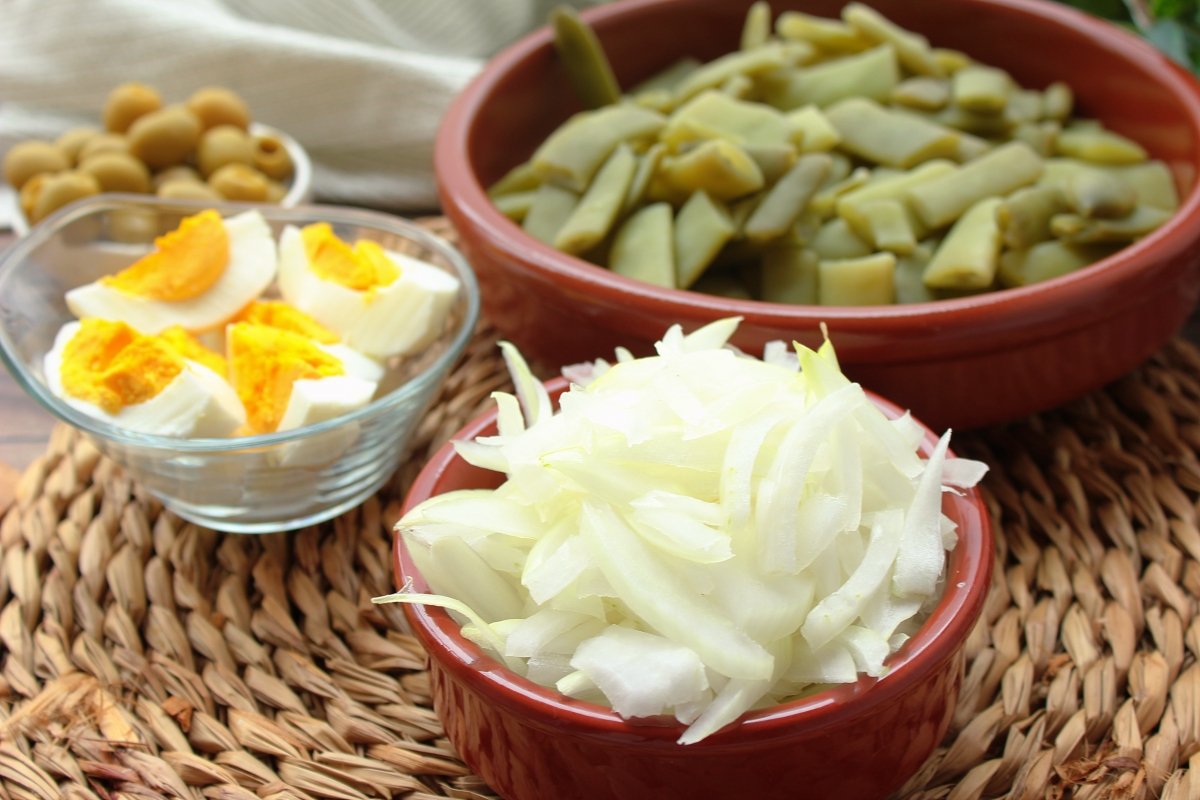 STEP 5
Cooked green beans, potatoes, chopped onion, 15 pitted green olives, 1 tablespoon dried oregano, 1 pinch of black pepper, 3 tablespoons extra virgin olive oil, and 1 tablespoon white wine vinegar, in a big bowl.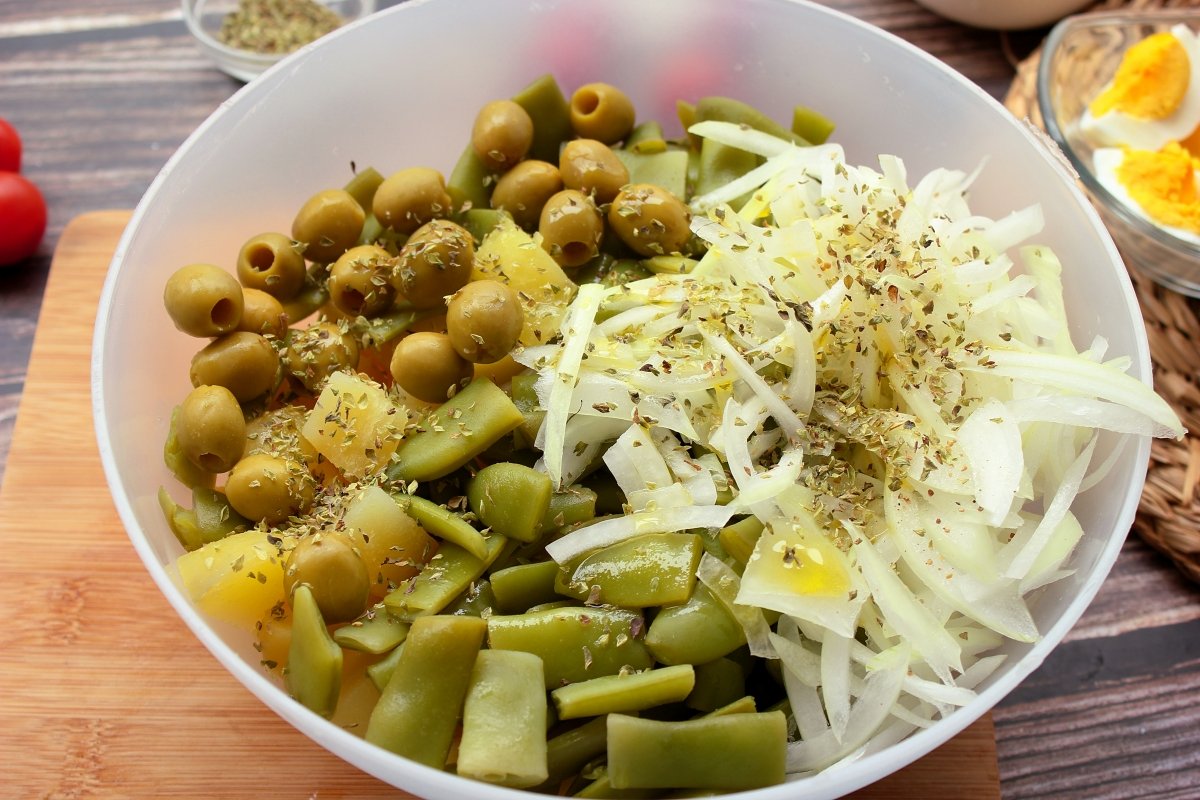 STEP 6
All the ingredients are combined thoroughly before being placed on the tray where the salad will be served.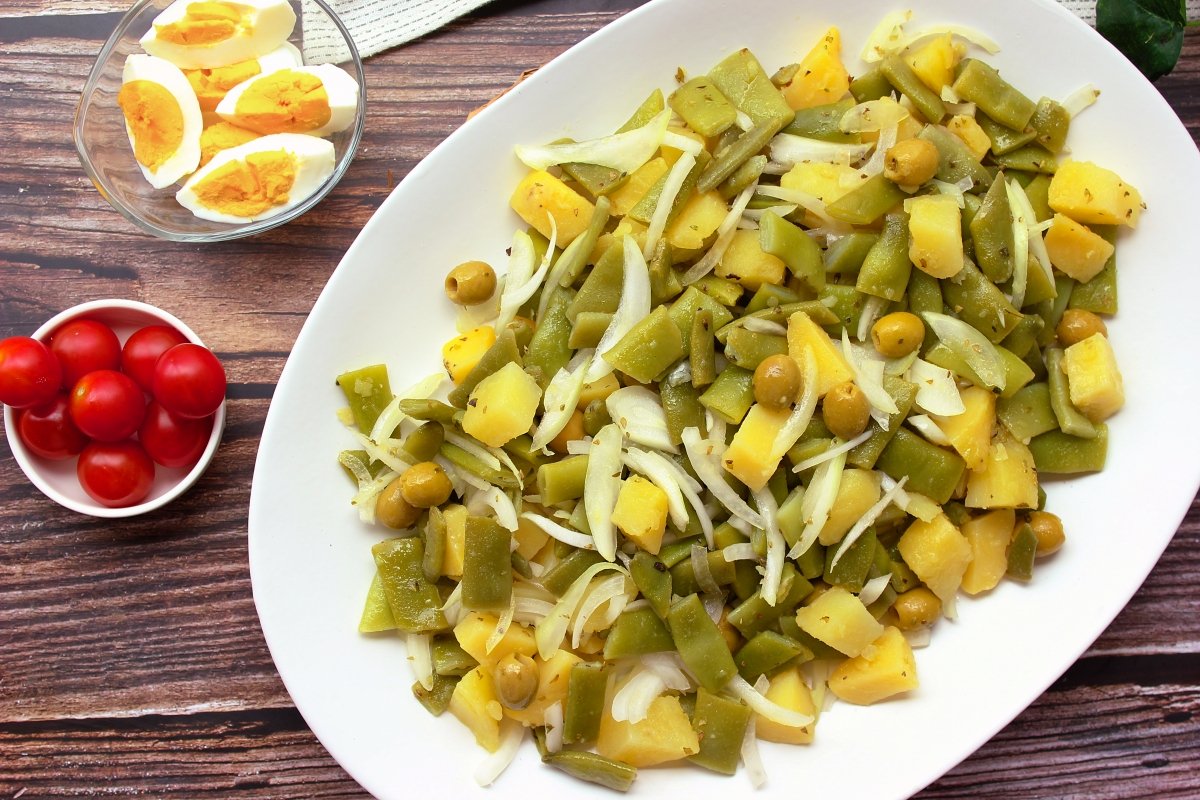 STEP 7
For a chilled salad, garnish the green bean and potato salad with 12 cherry tomatoes and chopped hard-boiled eggs. Then, chill the Simple Green Bean Salad Recipe for at least an hour.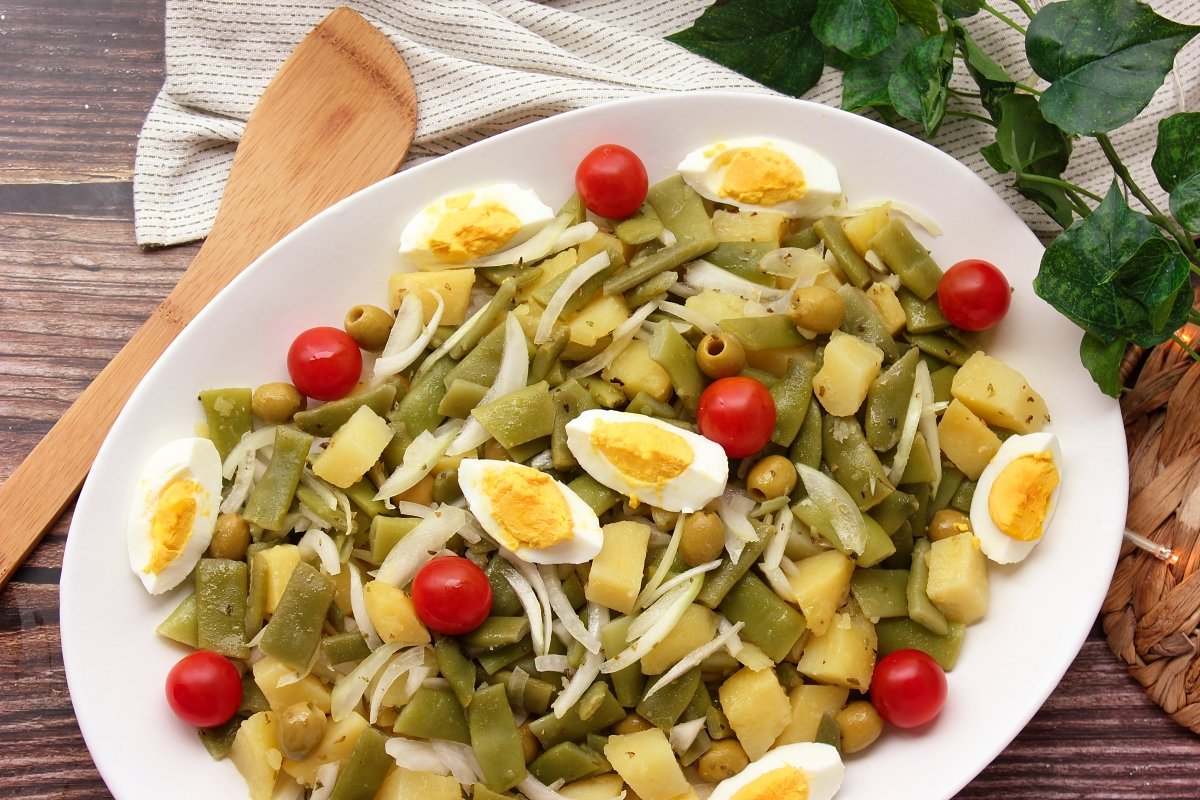 FAQS
What can I add to green beans for flavor?
To make your green beans taste flavorful and fresh, try adding garlic powder, onion powder, thyme, salt, and pepper.
Are raw green beans good in a salad?
Although they can give a salad a terrific crunch, entire raw beans don't hold a dressing very well. By slicing them thinly, you give the flavor more surface area and nooks and crannies to cling to.
What do you eat raw green beans with?
Lemon, potatoes, red peppers, onions, shallots, garlic, mushrooms, fennel, tomatoes, carrots, and squash are among the produce. Lemon zest, basil, salt, pepper, tarragon, mustard, dill, mint, chili pepper, and parsley are among the herbs and spices.
Protein-rich foods include turkey, prawn, pecans, almonds, bacon, fish, chicken, and pork.
What is the best seasoning for beans?
Generally speaking, herbs like parsley, rosemary, sage, savory, and thyme pair well with most beans. Generally speaking, garlic and onions are also good choices.
Is it healthier to steam or boil green beans?
When compared to a full pot of water, one inch of water boils in a fraction of the time. Green beans lose fewer nutrients when they are steamed as opposed to when they are completely immersed in boiling water.
Is it healthy to eat bean salad every day?
The original plant-based protein, beans have no inherent difficulties. They are incredibly beneficial to eat because they are high in fiber, potassium, iron, and vitamins.
What are the benefits of green bean salad?
Fiber, a crucial ingredient for numerous reasons, is abundant in green beans. By reducing your levels of LDL cholesterol (bad cholesterol), the soluble fiber in particular may assist to improve the health of your heart. Green beans' high fiber content supports a healthy, efficient digestive tract.
How to make beans tastier?
Drained, rinsed, and dried beans should be combined with a little olive oil (or avocado oil) and your preferred seasonings. Crushed whole seeds (coriander, cumin, fennel, mustard, etc.) and woody herbs (thyme, oregano, rosemary, sage), as well as salt and pepper, are all acceptable additions.
What spices reduce gas in beans?
I swear by the epazote, although both ajwain and epazote will lessen gas output when added. Just add a spoonful or so to a big pot of beans as they're cooking. You can also include cumin or ginger because they aid with digestion.
How long does it take to cook green beans?
For whole or sliced green beans, cook them for 10 to 15 minutes, covered, in a little amount of boiling, salted water. For french-cut green beans, 5–10 minutes.
ALSO READ: BEST FOCACCIA RECIPE