Simple Microwave Salmon Recipe quick salmon and veg recipe is great for those looking for an easy mid-week meal.
If you're still one of those people who think the microwave is only for reheating breakfast coffee the night before, let me tell you that with this recipe, you will discover a whole world of possibilities with the microwave, your new favorite device.
 INGREDIENTS 
2 carrots
1 small onion
1 medium potato
120g green beans
1 pinch of salt
1 teaspoon of dill
1 pinch of granulated paprika
1 pinch of ground fennel
25ml extra virgin olive oil
2 salmon fillets
HOW TO COOK SIMPLE MICROWAVE SALMON RECIPE
STEP 1
Carrots, onions, and potatoes should be peeled and chopped. Remove the stem after washing the green beans.
STEP 2
Place the potato on top of the other vegetables in the microwaveable container. Lightly season with salt, dill, paprika granules, ground fennel, and some extra virgin olive oil. Cook for 5 minutes on high, covered with a lid or cling film.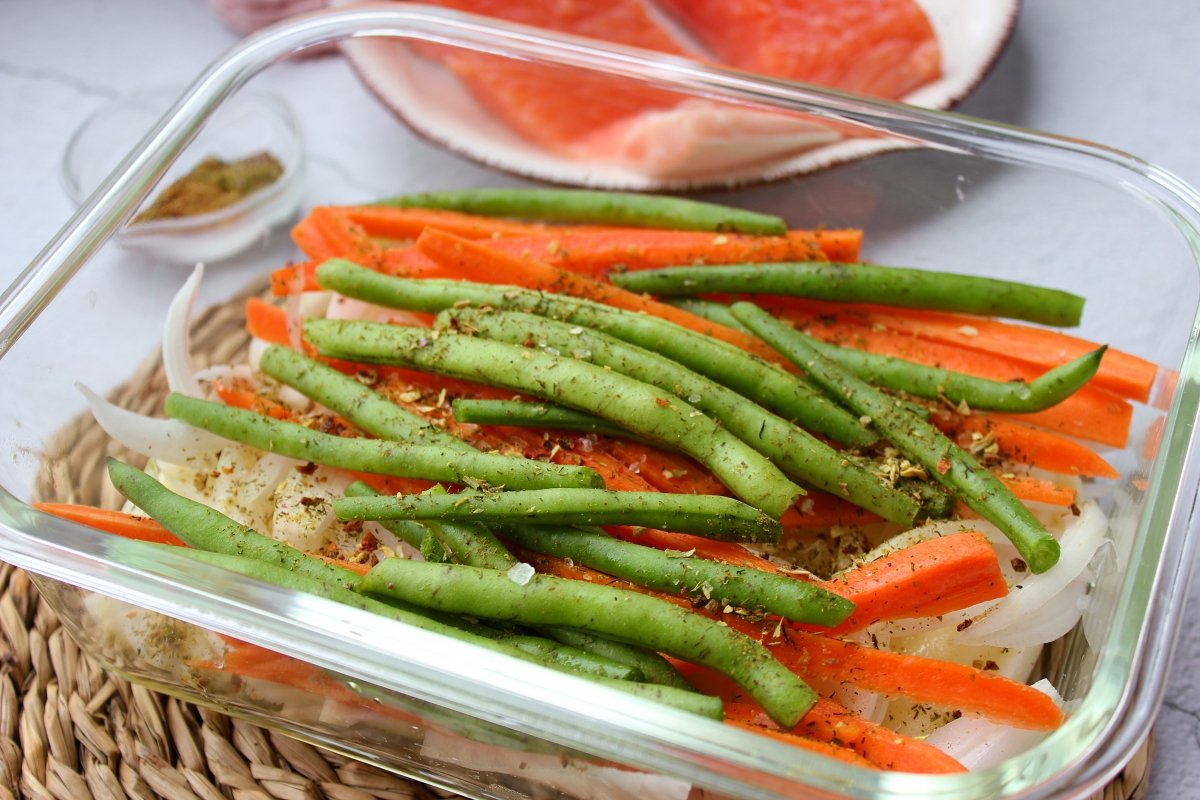 STEP 3
Add the salmon loin fillets and season them similarly to the veggies after brushing them with extra virgin olive oil. Also, apply sauce if you want.
STEP 4
Put the dish back in the microwave along with the lid or film, and set the timer for 7 minutes on high power. Make sure the salmon is done by checking the cooking.
STEP 5
Serve the salmon in the microwave with its vegetable garnish