The simple pear compote that you know the most is surely applesauce, although this type of elaboration can be made with many fruits, including pear.
To make this pear compote, we used the conference pear variety, and we chose fleshy and not overripe pears. It's our choice, although it could have been done with any other variety.
We added a little sugar, but not so much that it wouldn't be cloying. We have also added lemon juice so that the pear does not oxidize and retains its more attractive pale color.
Most often, "possibly, this compote can be flavored with cinnamon or star anise, which is even better." For these flavors or others, you would only have to add them during cooking.
Pear compote can be eaten hot with a meat dish, or cold as a dessert with good cream cheese. It can also be eaten as is, by the spoonful, because it is delicious.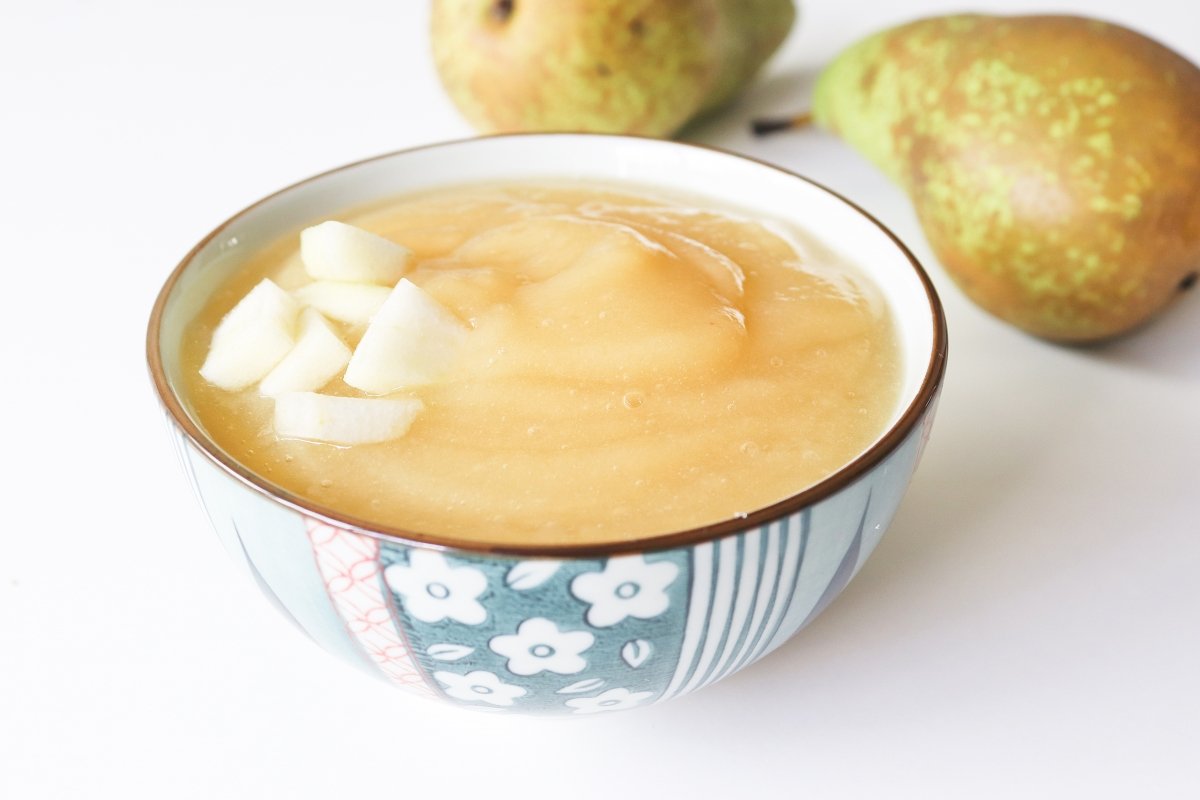 INGREDIENTS 
4 conference pears
30g of sugar.
The juice of half a lemon
2 tablespoons of water (optional)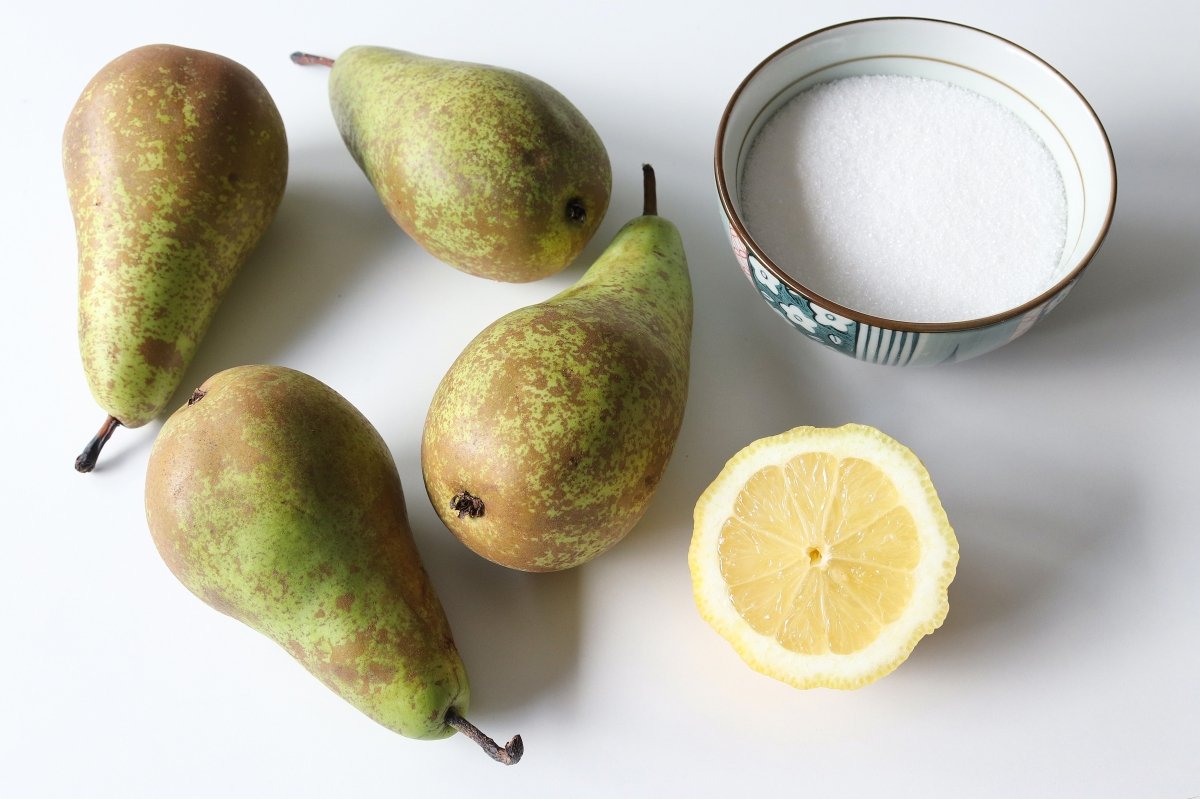 HOW TO MAKE SIMPLE PEAR COMPOTE
STEP 1
Wash and peel 4 conference pears.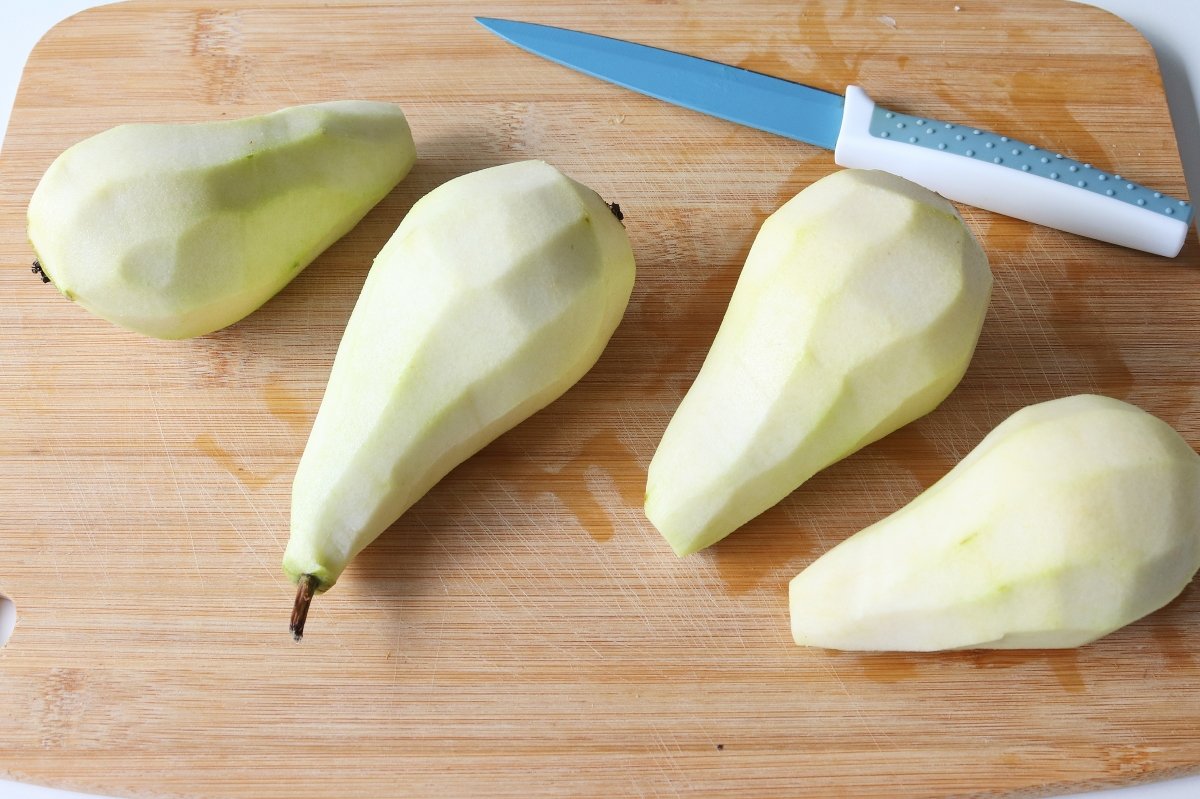 STEP 2
Cut the pears into quarters and remove the central stem and seeds.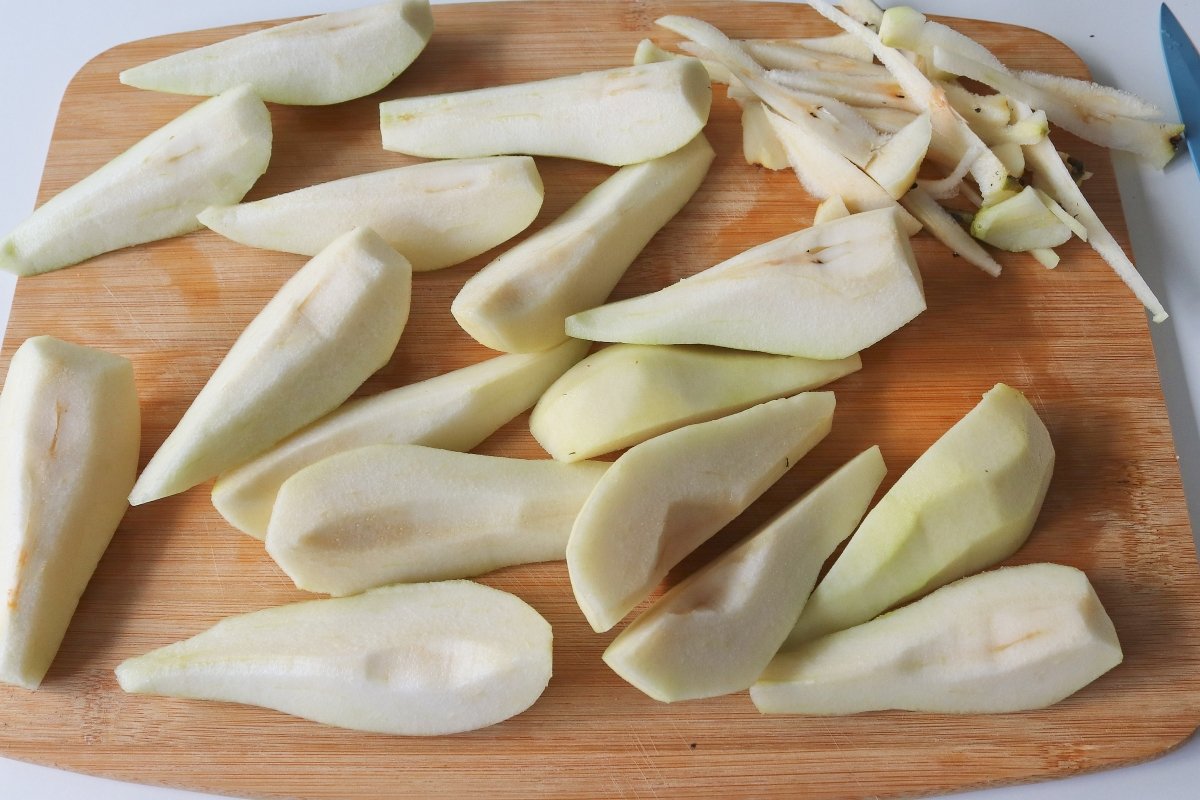 STEP 3
We put the pears, cut into regular pieces, in a saucepan with 30 g of sugar and the juice of half a lemon.
Cook the pears, covered and over low heat, for about 30 minutes, until the pears are tender.
This time may vary depending on the variety and degree of ripeness of the pears. Therefore, in the following steps, we indicate what to do if the pears are not yet tender when the cooking water has been consumed.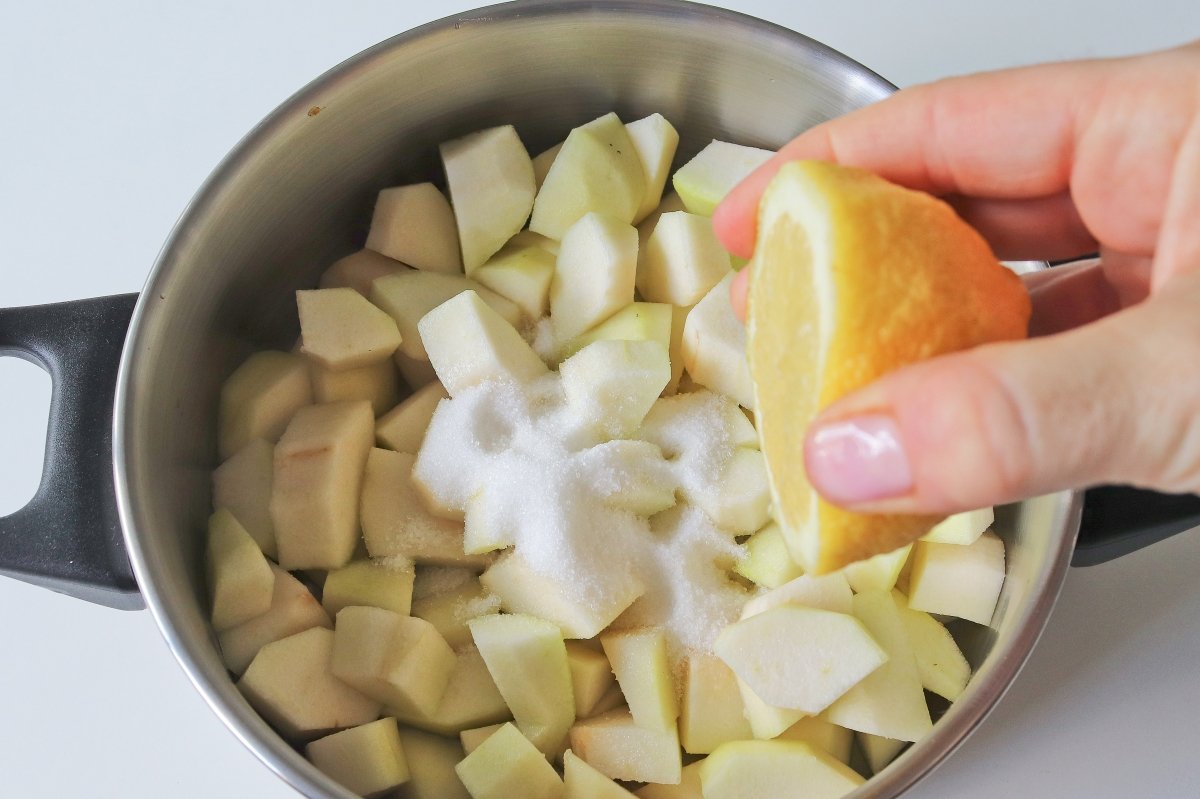 STEP 4
After 30 minutes of cooking, check that the pears are tender. In our case, they still needed a little cooking and all the liquid had been reduced, so we added 2 tbsp of water and continued cooking for a few more minutes.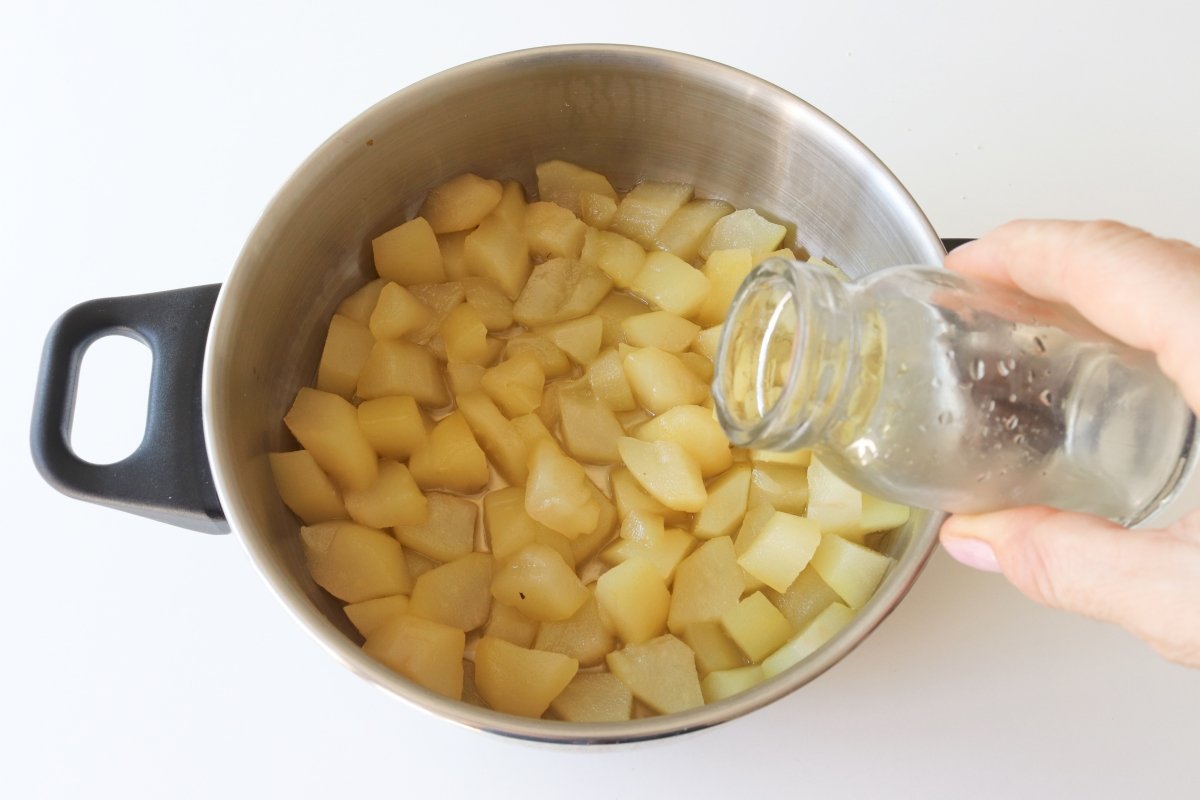 STEP 5
After 10 minutes of adding water, the pears were already soft, so we took them off the heat.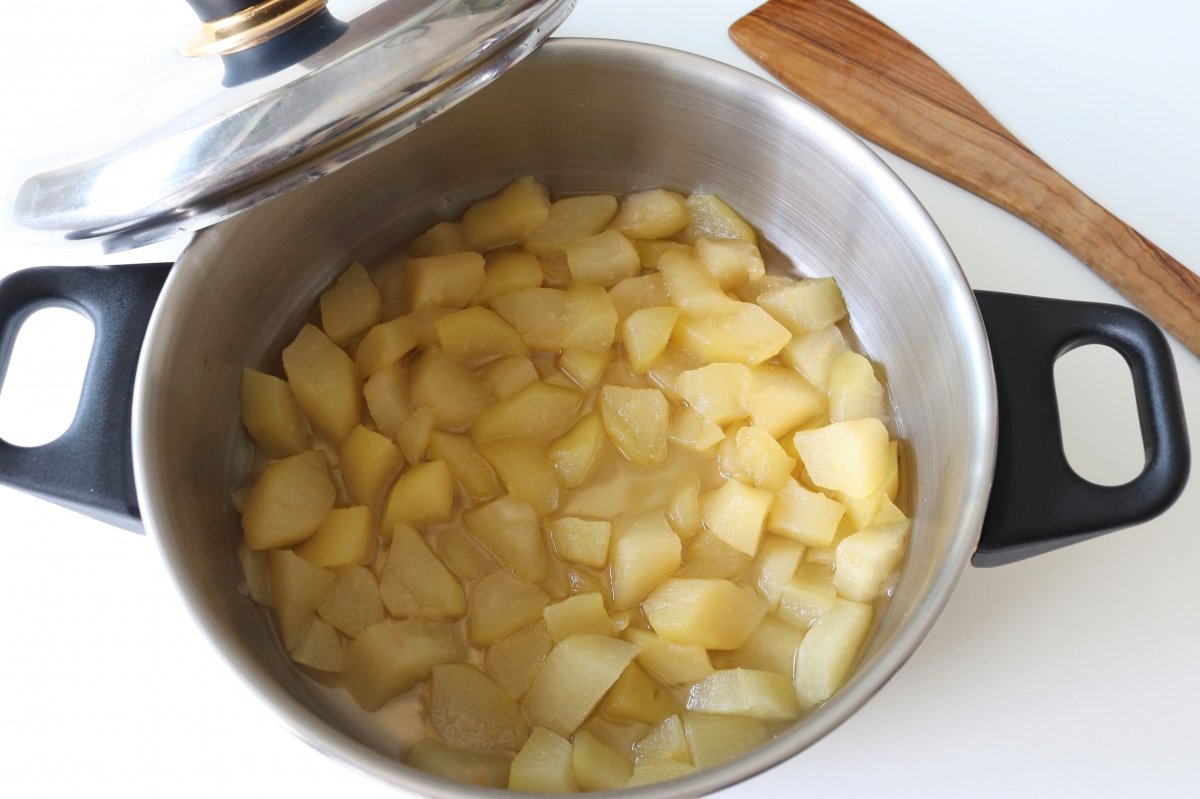 STEP 6
Mix the compote away from the heat until you obtain a silky texture without lumps.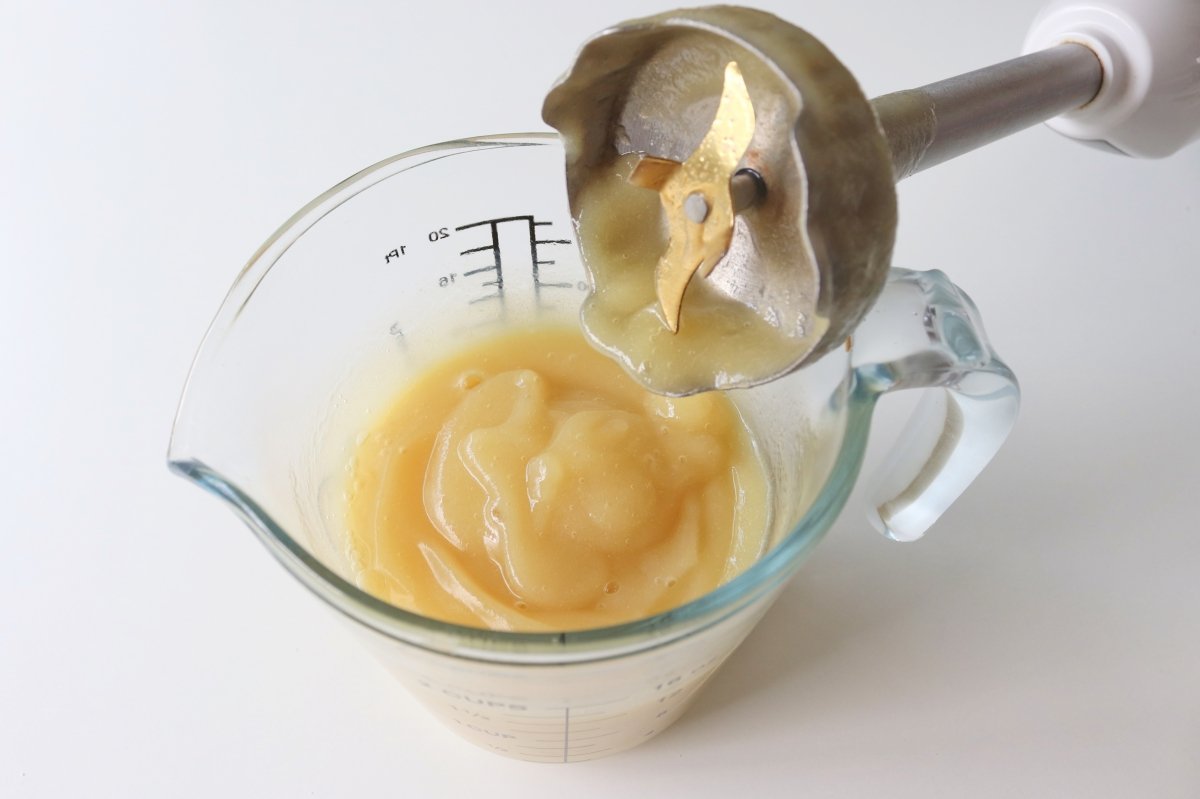 STEP 7
The compote is served hot as an accompaniment to a meat dish or cold as a dessert.