skillet chicken with mushrooms and caramelized onions. how versatile is chicken meat? With chicken, we can prepare countless recipes, from a juicy grilled chicken breast to more elaborate recipes like this mushroom chicken stew.
The recipe we're going to make today couldn't be simpler, we're going to cook this delicious chicken stew with great care to give the result a wonderful and tasty dish with a sauce that will scream for a good loaf of bread to leave the plate looking like a clean whistle.
Although for the elaboration of this recipe we have opted for the juiciest parts of the chicken since it is the thigh and drumsticks, we can use any other part. Even being a dish where the sauce is very present, the chicken breast will be very juicy.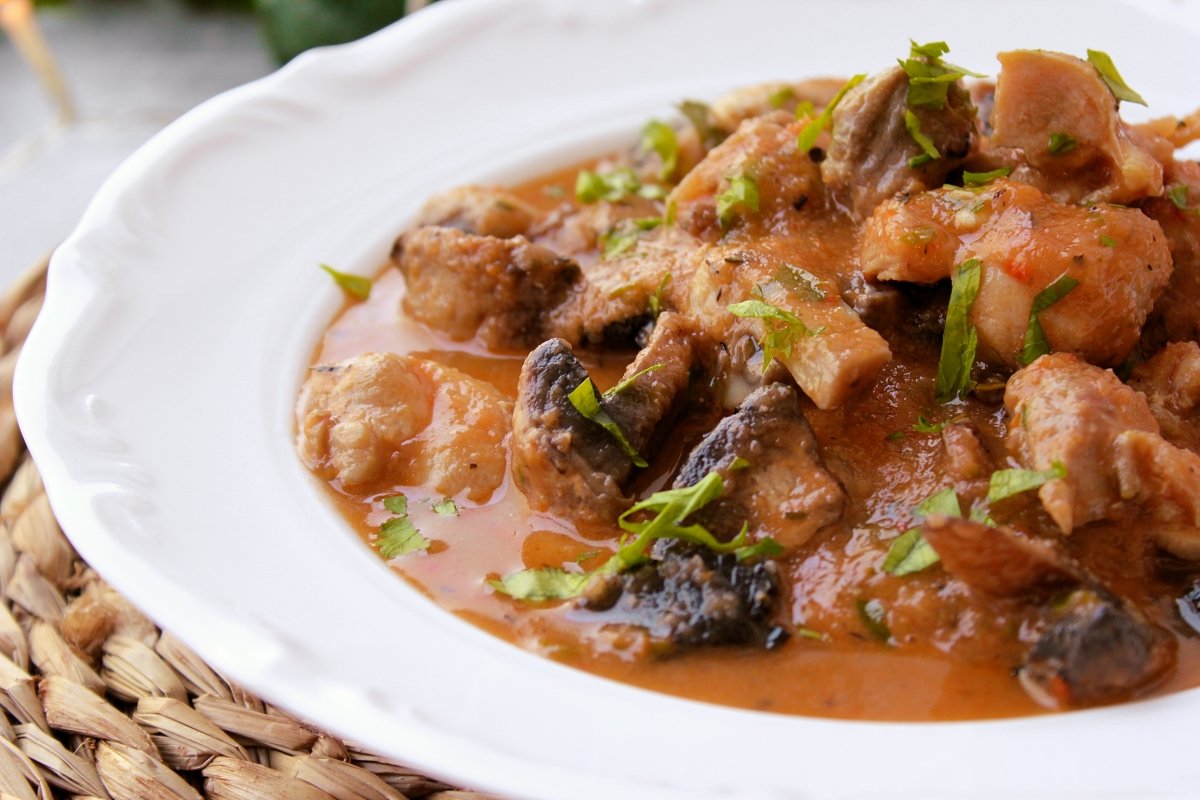 INGREDIENTS
1 chicken leg
200g of mushrooms
1/2 onion
2 cloves garlic
1 ripe tomato
3 tablespoons extra virgin olive oil
Salt to taste
1 pinch of ground black pepper
1/2 tbsp thyme
1/2 tbsp rosemary
550ml chicken broth
A few leaves of fresh parsley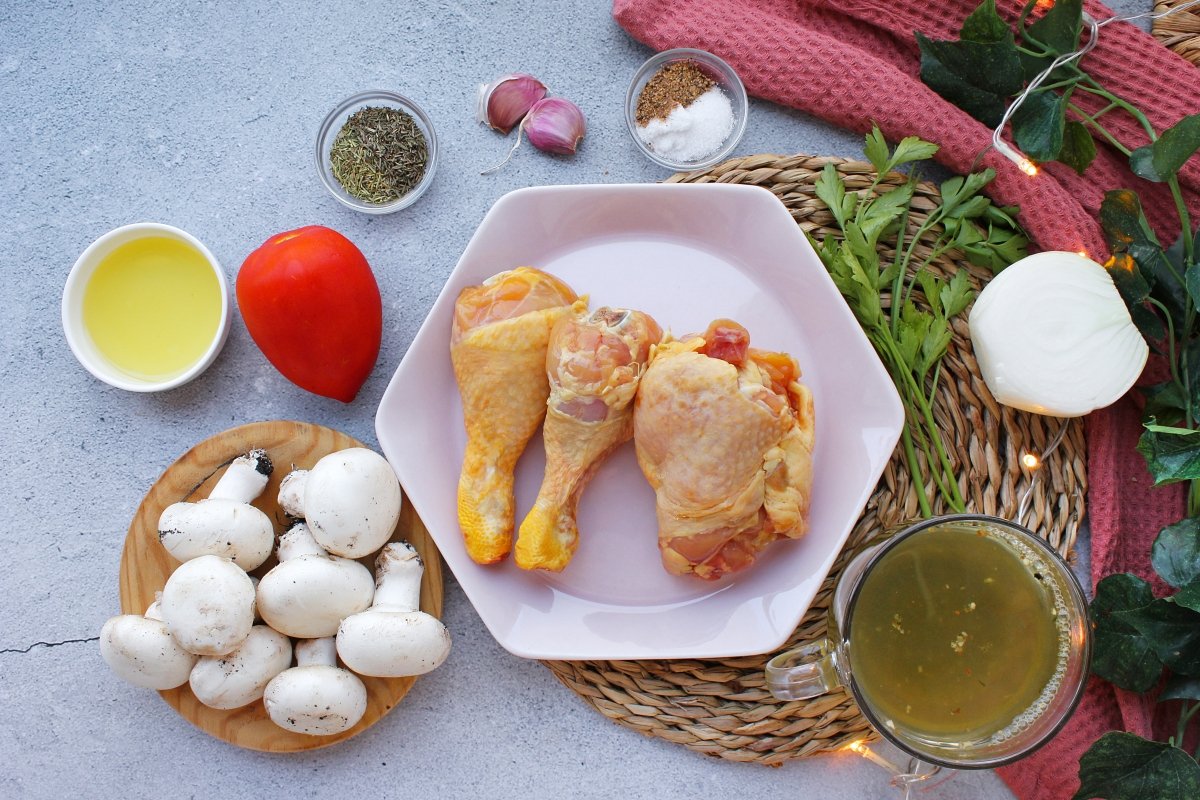 HOW TO MAKE SKILLET CHICKEN WITH MUSHROOMS AND CARAMELIZED ONIONS
STEP 1
The first step is to prepare 1 chicken leg and 2 drumsticks. We peel the skin off, debone them, and chop them into bite-sized pieces. We can alternatively buy the chicken meat already deboned, which will require roughly 400 grams.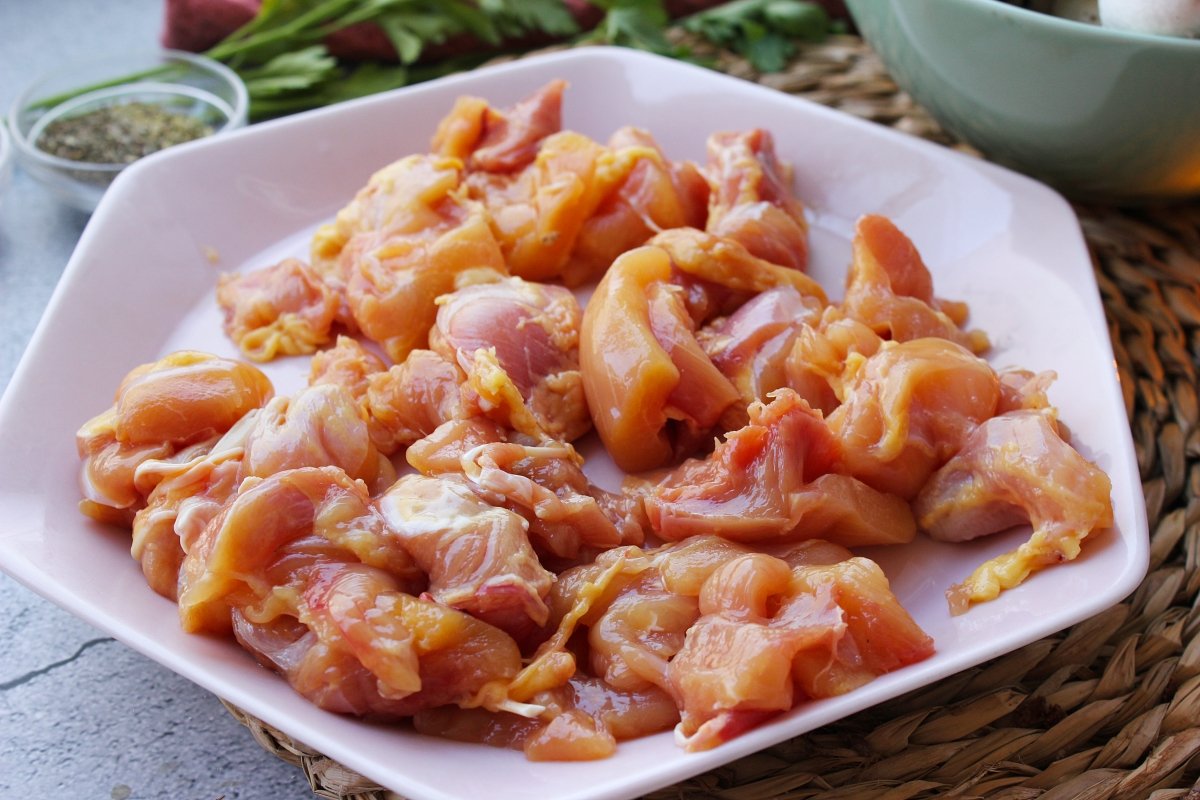 STEP 2
We keep working on the vegetables. We clean 200 grams of mushrooms and cut them into quarters; peel 1/2 onion and 2 garlic cloves and cut them roughly. Finally, chop one ripe tomato into eight pieces.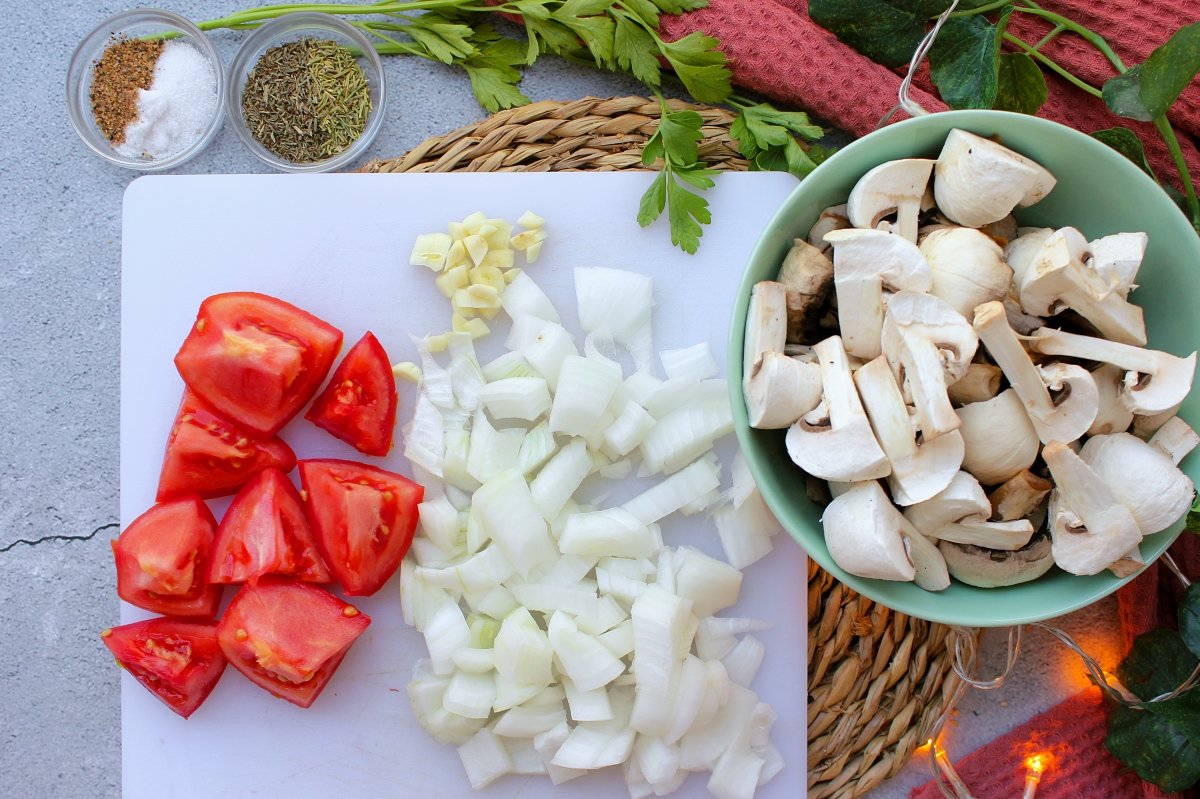 STEP 3
2 tbsp extra virgin olive oil in a low pan, when hot, add the ground chicken and cook till golden brown.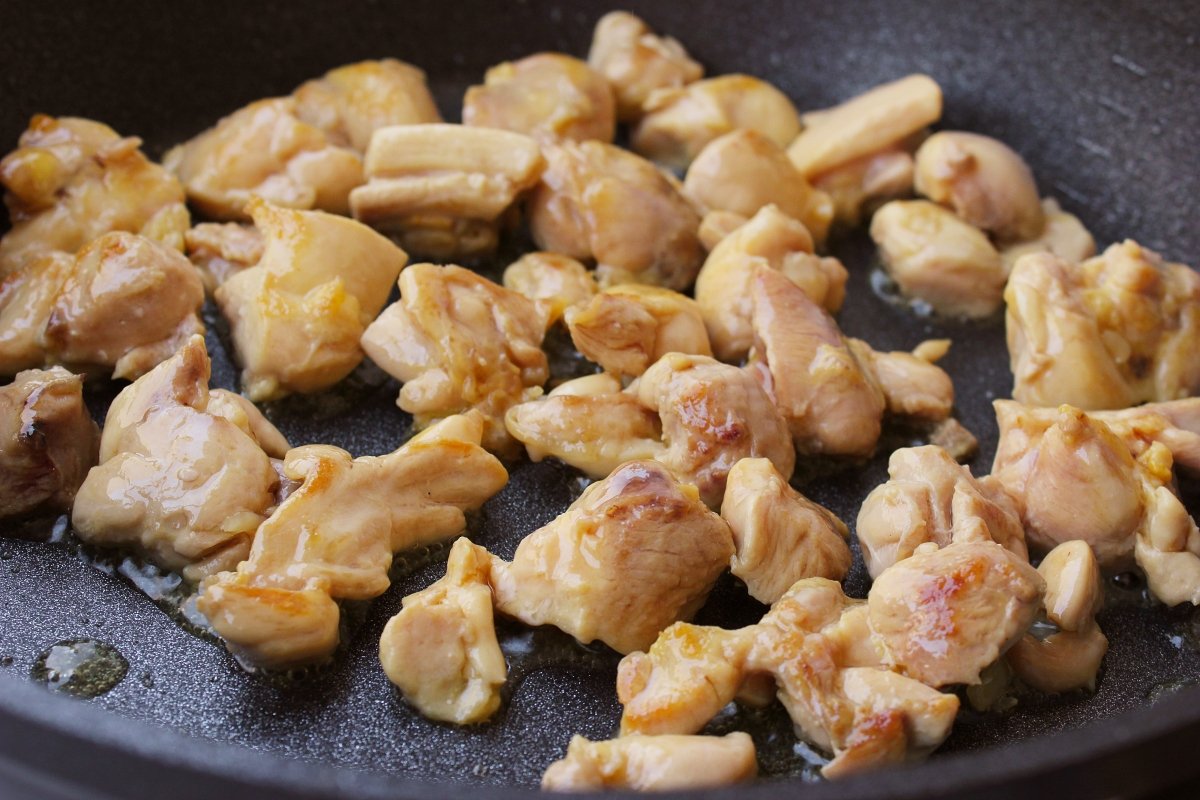 STEP 4
Cook for 3 minutes over medium heat after adding the chopped mushrooms, seasoning to taste, and adding 1/2 tbsp thyme and 1/2 tbsp rosemary. Set aside the chicken and mushrooms, leaving the liquids in the pan, until needed.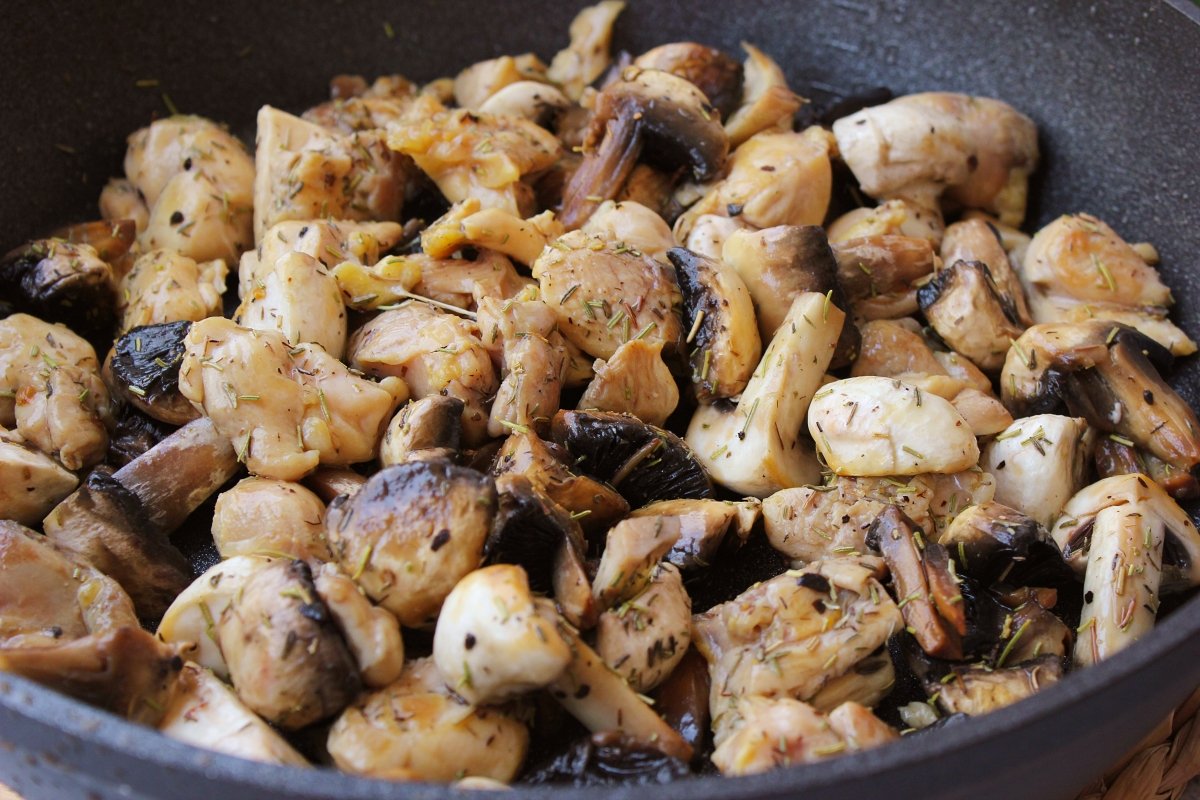 STEP 5
1 tablespoon extra virgin olive oil, onion, garlic, and tomato, chopped Cook for 10 minutes over medium heat, seasoning moderately.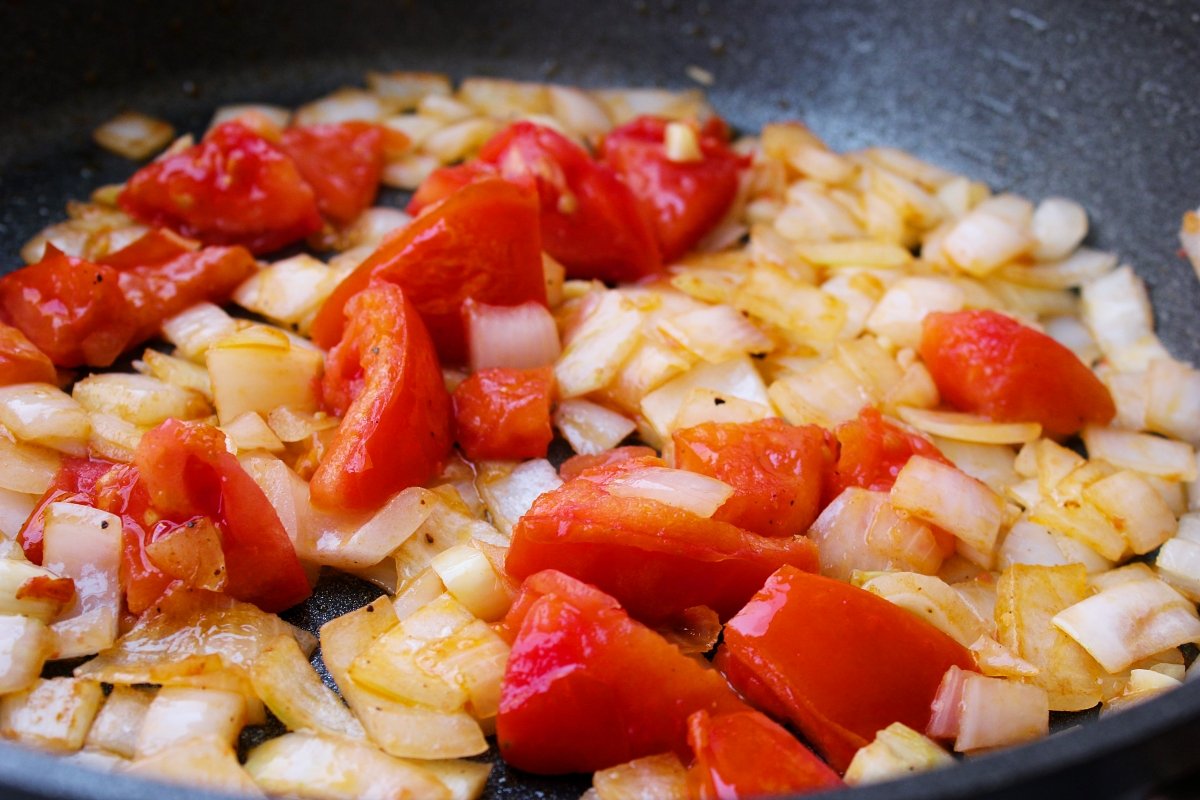 STEP 6
After the veggies have been fried, transfer them to a blender glass, add 550 ml of chicken broth, and puree until you have a lump-free sauce.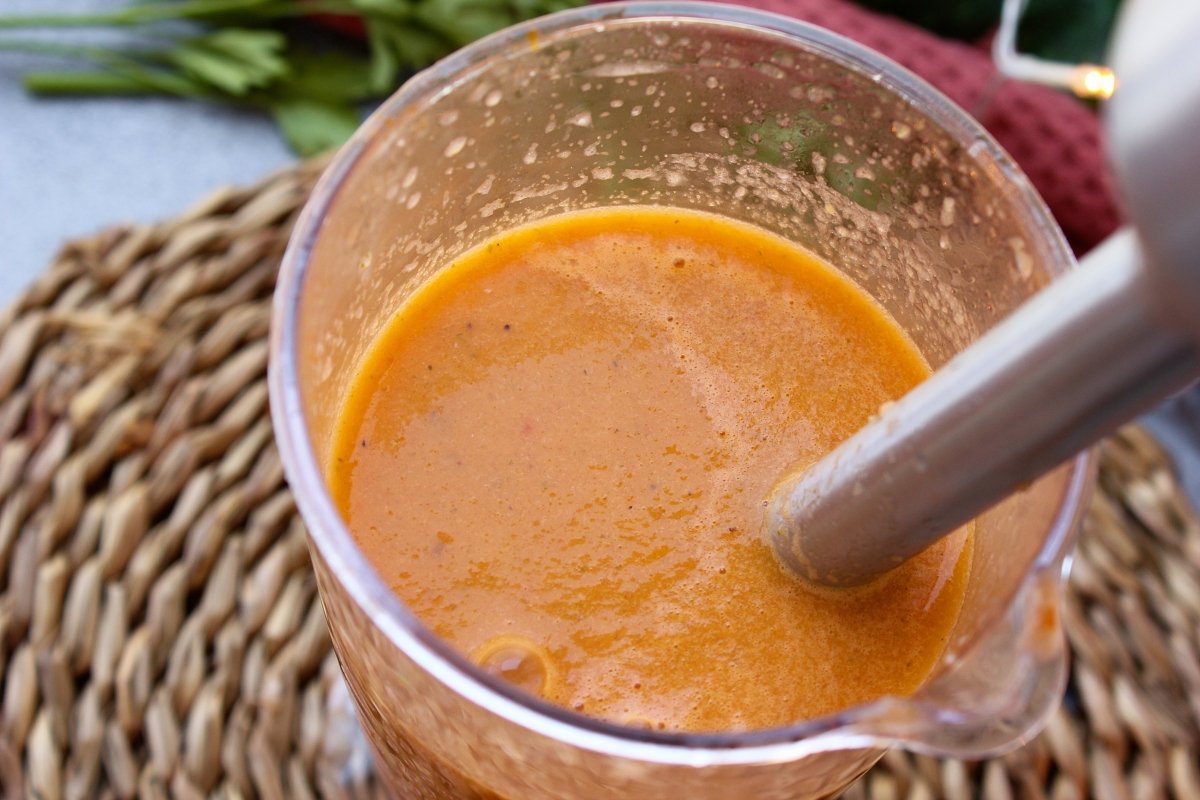 STEP 7
We return the sauce to the pan and add the reserved chicken and mushrooms. Cook for another 20 minutes over medium heat, adjusting the salt level as needed. After cooking, stir in with chopped fresh parsley.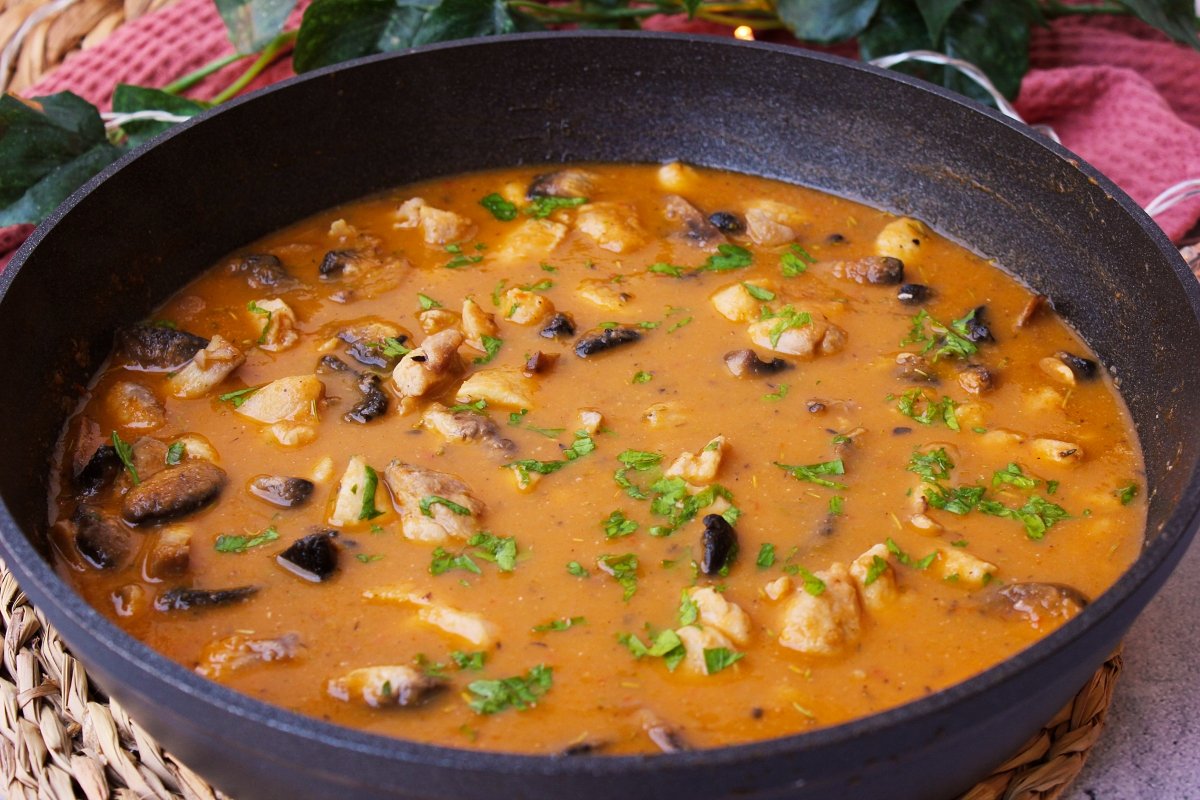 STEP 8
When the dish is served, it is garnished with a little additional chopped fresh parsley.