This soft and chewy caramel popcorn recipe mixes a sweet, straightforward, and slightly tangy caramel sauce that tastes great on popcorn.
Caramel popcorn that is crispy, delicious, and very delightful is ideal for Halloween, Christmas, birthday celebrations, or even simply an after-dinner snack. It's really easy to make, and it keeps its crunch for a very long time!
INGREDIENTS
1 tablespoon olive oil
60g corn kernels for making popcorn
100g white sugar
50ml water
HOW TO MAKE A SOFT AND CHEWY CARAMEL POPCORN RECIPE
STEP 1
For the popcorn, we heat 1 tablespoon of olive oil in a pan and when it is very hot, add 60 g of corn to make popcorn.
STEP 2
We leave the pan on medium heat and mix well so that the corn kernels are well-impregnated with oil. Cover the pan to prevent the popcorn from flying away.
STEP 3
Once we have made the popcorn, we reserve them in the same pan.
STEP 4
Now it's Candy's turn. To do this, put 100 grams of white sugar and 50 ml of water in a saucepan, bring to medium-high heat and stir constantly until the sugar dissolves.
STEP 5
When this syrup begins to bubble, lower the heat to medium and stir occasionally.
STEP 6
Quickly, we incorporate the caramel into the popcorn at the same time that we stir them constantly.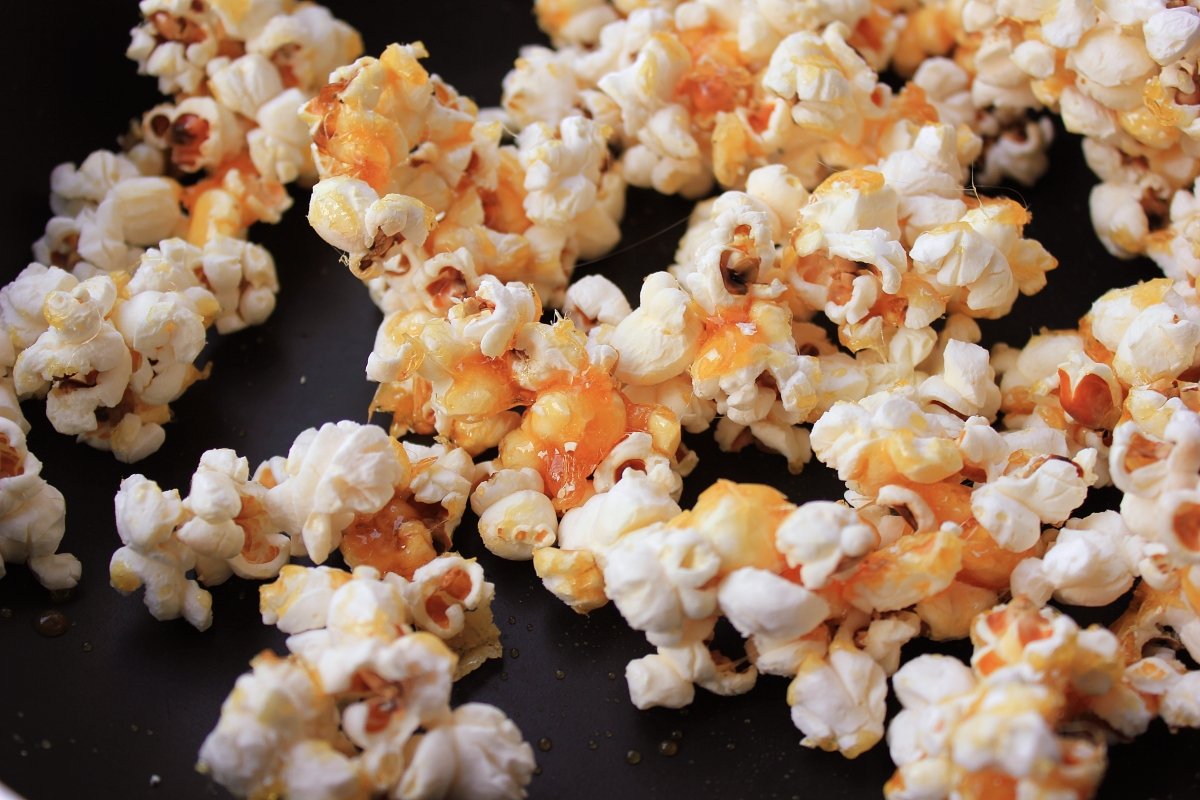 STEP 7
Spread the sweet popcorn on parchment paper or a silicone mat and wait for it to cool completely.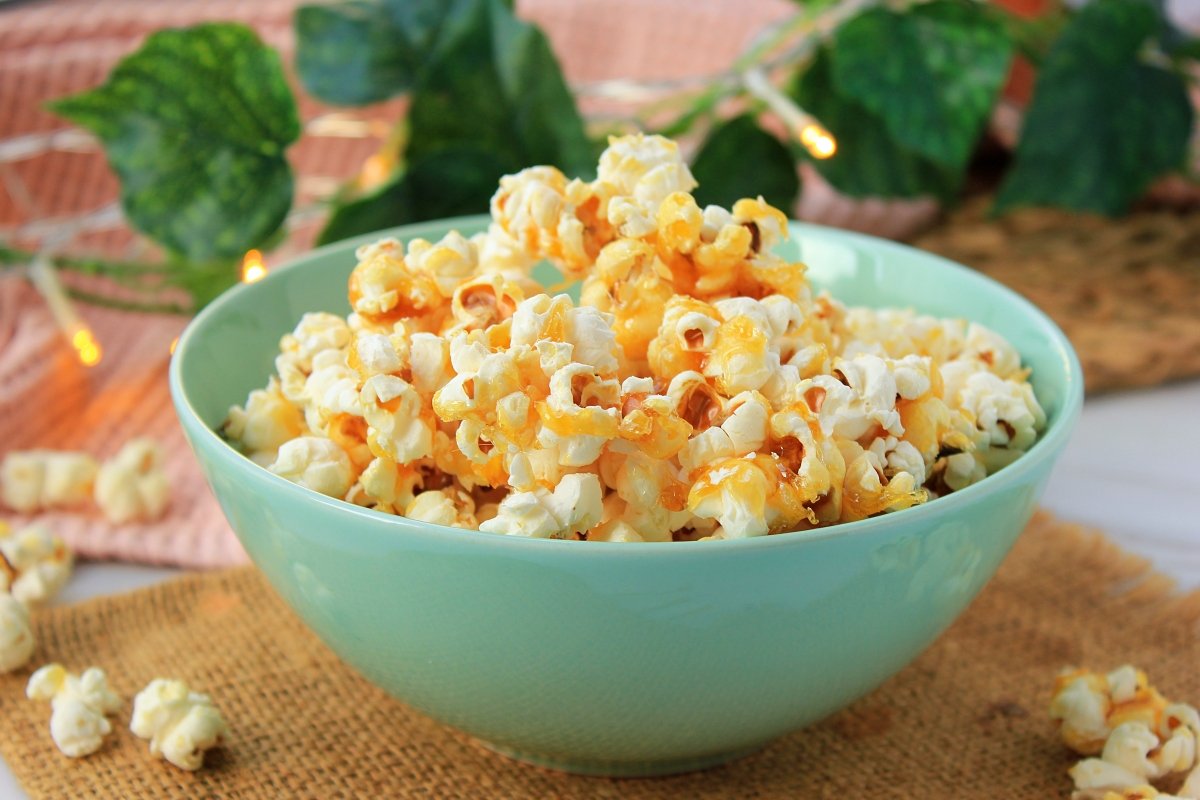 ALSO READ: PORK TENDERLOIN WITH MUSTARD AND HONEY RECIPE