Sorrentino's stuffed with ham and cheese Recipe is an insanely delicious dish with the most classic of Italian flavors!
This meal is the perfect comfort food for the family but will easily impress the fussiest guests.
Being square isn't always in vogue. This classic Argentine-filled pasta is loaded to the brim with our mouthwatering ham and cheese filling.
The Sorrentinos are a type of fresh stuffed pasta very popular in Argentina. In fact, in Italy, they are not known. Everything indicates that they were popularized with this name by an Italian emigrant from the city of Sorrento.
INGREDIENTS
For the fresh pasta:
100g all-purpose wheat flour
100 g fine durum wheat semolina
2 medium eggs
Sal
For the fodder:
200g cooked ham
150g ricotta
150 g grated mozzarella (or other cheese)
ground black pepper
How to Make Sorrentino's stuffed with ham and cheese Recipe
STEP 1
To prepare the fresh pasta, combine the flour and semolina in a bowl. Make a hole in the center and add the eggs and a small amount of salt.
STEP 2
Mix and knead for about 5 minutes, let stand
STEP 3
Prepare the filling in the meantime by combining 200 g of cooked ham with 150 g of ricotta and 150 g of shredded mozzarella.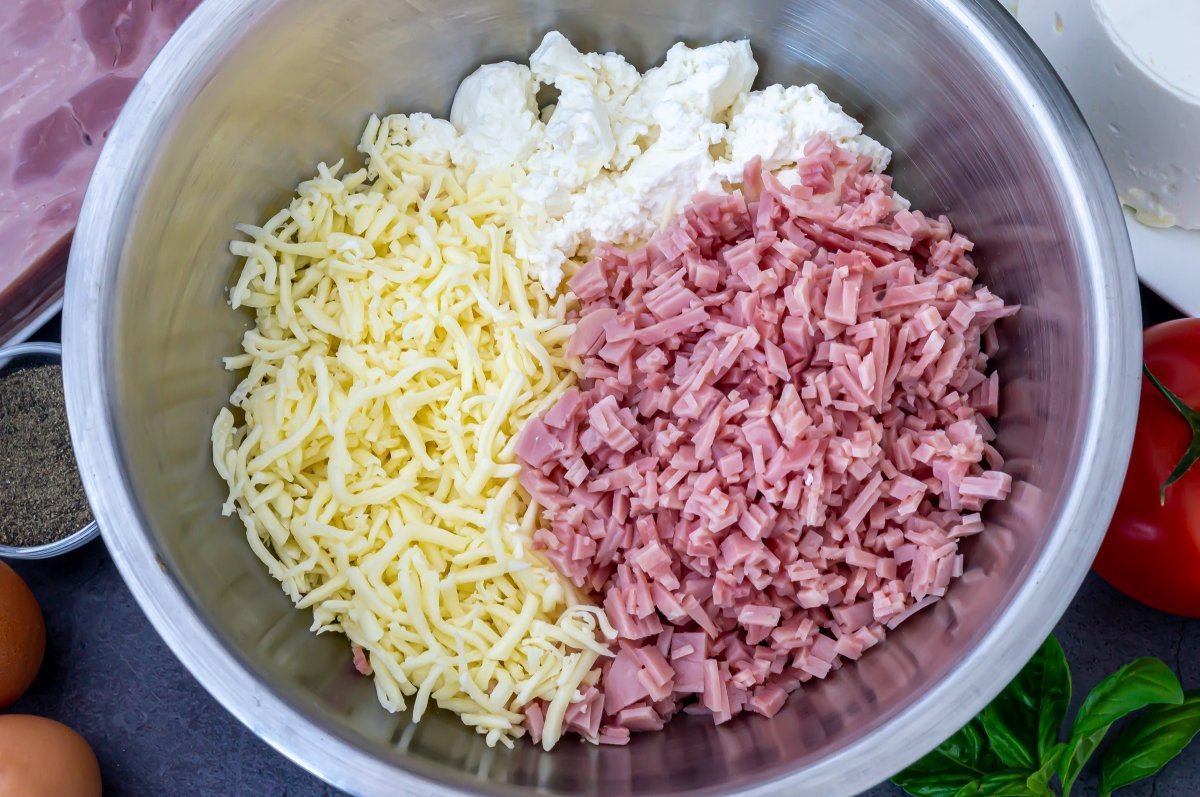 STEP 4
This topping doesn't require salt because the ingredients already contain some, so we only season it with a little freshly ground black pepper. Simply mix everything together until it forms a paste.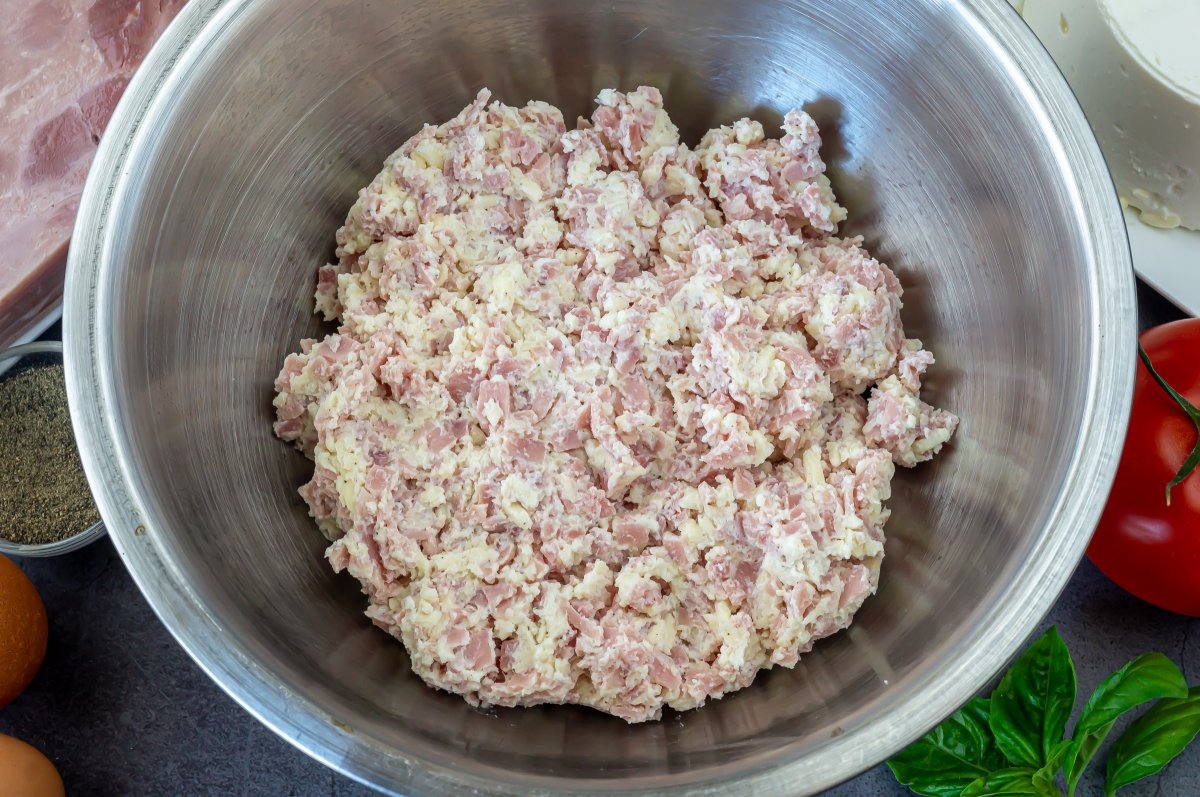 STEP 5
Then, using tiny bits of stuffing, we create very small balls (about the size of ping-pong balls).
STEP 6
Divide the dough into 4 parts and roll it out with a rolling pin or machine. until we have a sheet about 2 millimeters thick.
STEP 7
Now we mark the position of the Sorrentino's on the dough using a cookie cutter about 6 cm in diameter. Inside each circle, we put a ball of stuffing.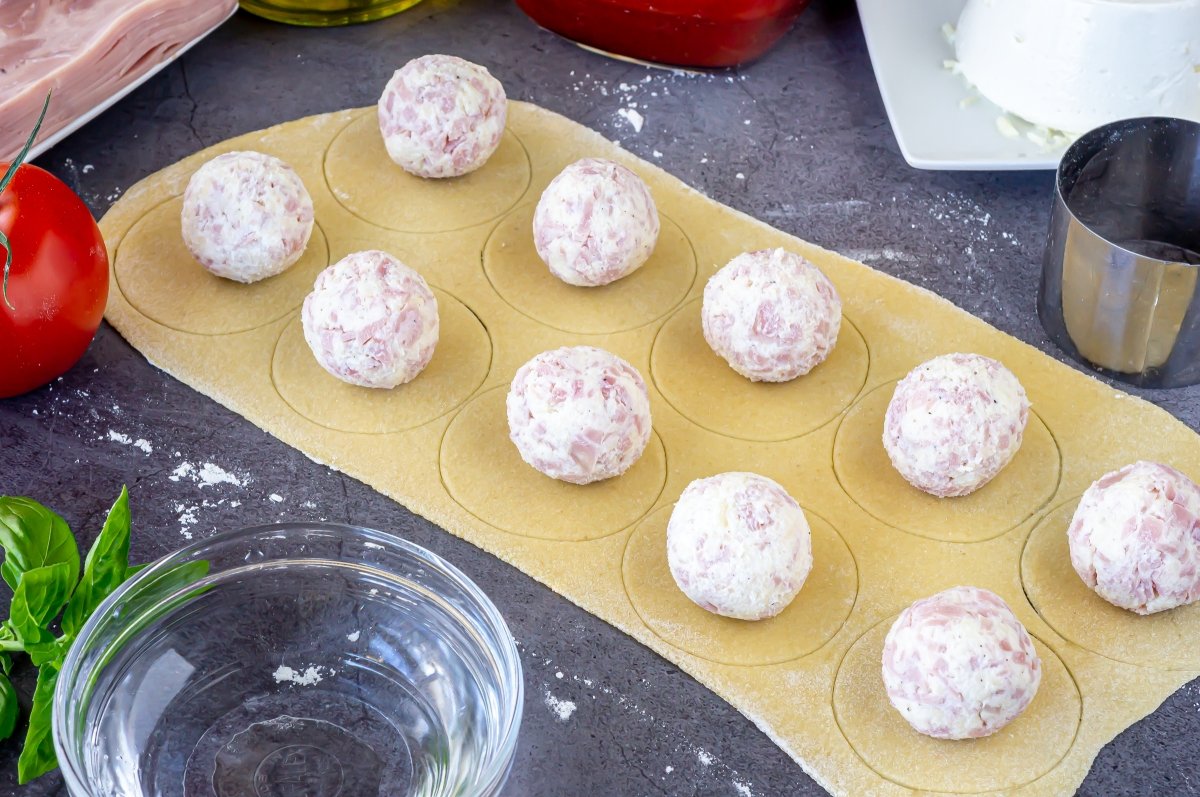 STEP 8
With a finger moistened with water, moisten the dough around each ball, place another sheet of dough on top, and line the balls with filling, making sure the dough sticks well.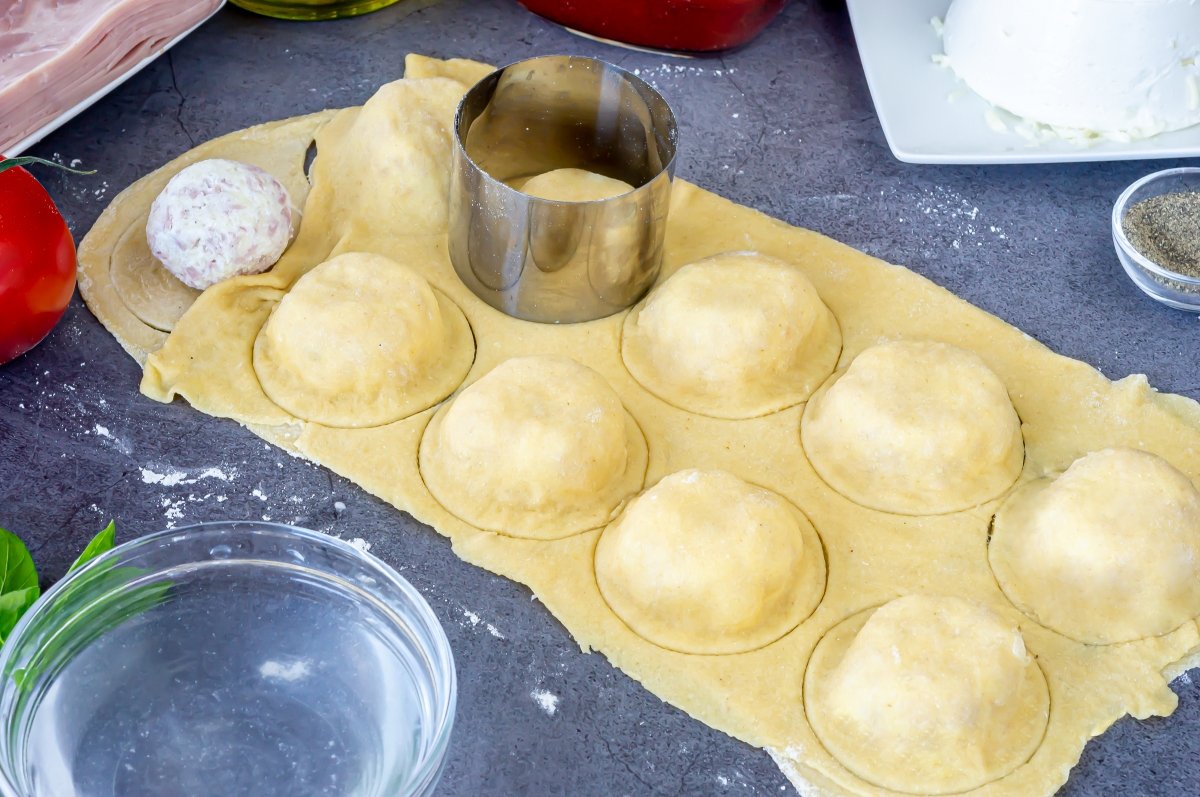 STEP 9
When cooking Sorrentino's, we heat plenty of water in a saucepan. When it begins to boil, add a little salt and then the Sorrentino's. 
STEP 10
While the Sorrentinos are cooking, we mix them with the previously heated marinara sauce or with another sauce of our choice.
We finish with a few fresh basil leaves and bring them to the table right away.