These spicy garlic shrimp stir fry recipes are very delicious and, with their rich garlic flavor, simply irresistible.
It is crucial to use high-quality components when making this recipe. First off, shrimp can be used fresh or frozen, but it is usually best to choose large prawns because smaller ones would get lost in the sauce.
The day before making this recipe, if you decide to use frozen shrimp, you must remove them from the freezer and place them in the refrigerator.
The prawns will only require two to three minutes of cooking because they will get dry if they are cooked for any longer.
If available, extra virgin olive oil serves as the second ingredient. We used just enough oil to thoroughly fry the garlic and prawns and to make a small amount of sauce.
Speaking of garlic, since this recipe calls for candied garlic, we must take special care to avoid burning them and to heat them to the proper temperature.
Finally, the spicy touch will be brought by the peppers of Cayenne. We used two but you can decrease or increase the amount to taste. If you don't have cayenne pepper, you can use fresh or dried pepper.
INGREDIENTS 
500 g fresh or frozen large prawns (about 16 prawns)
Sal
freshly ground pepper (optional)
75ml extra virgin olive oil
2 cayenne peppers
5 garlic cloves
chopped parsley to taste
HOW TO MAKE SPICY GARLIC SHRIMP STIR FRY RECIPE
STEP 1
For this dish, we are going to use 500 g of large prawns, or about 16 prawns in total. Then we peel them after removing their heads.  Once the prawns have been peeled, we use a toothpick to remove the casing that is contained inside.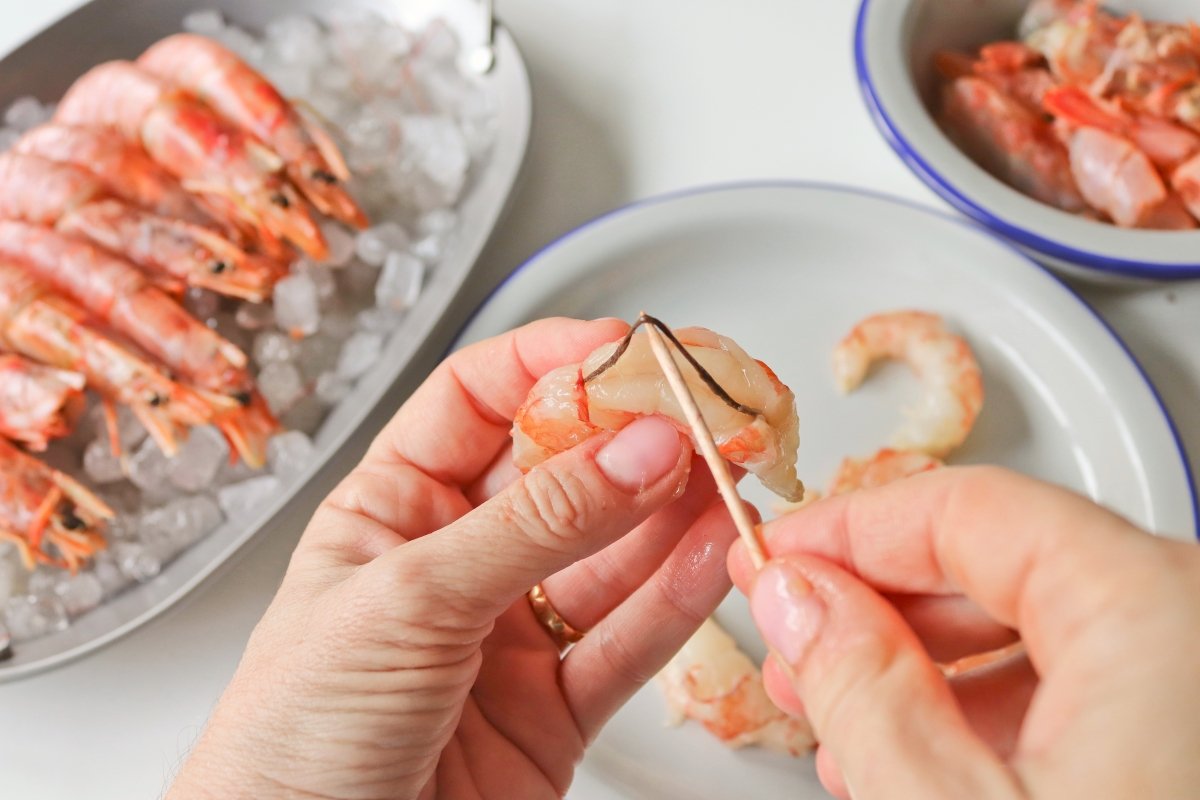 STEP 2
The shrimp must then be seasoned before frying. Since the recipe already calls for another spicy ingredient, you can simply add salt in this instance. However, since we prefer the flavor that freshly ground black pepper gives, we'll add a bit more.
STEP 3
In a frying pan, pour 75 ml of extra virgin olive oil and heat it with 2 cayenne peppers.
STEP 4
Add the thickly sliced ​​garlic to the pan and cook for 4 or 5 minutes, heating it with the cayenne peppers. Cook cayenne peppers and garlic slices for 4 or 5 minutes over low heat.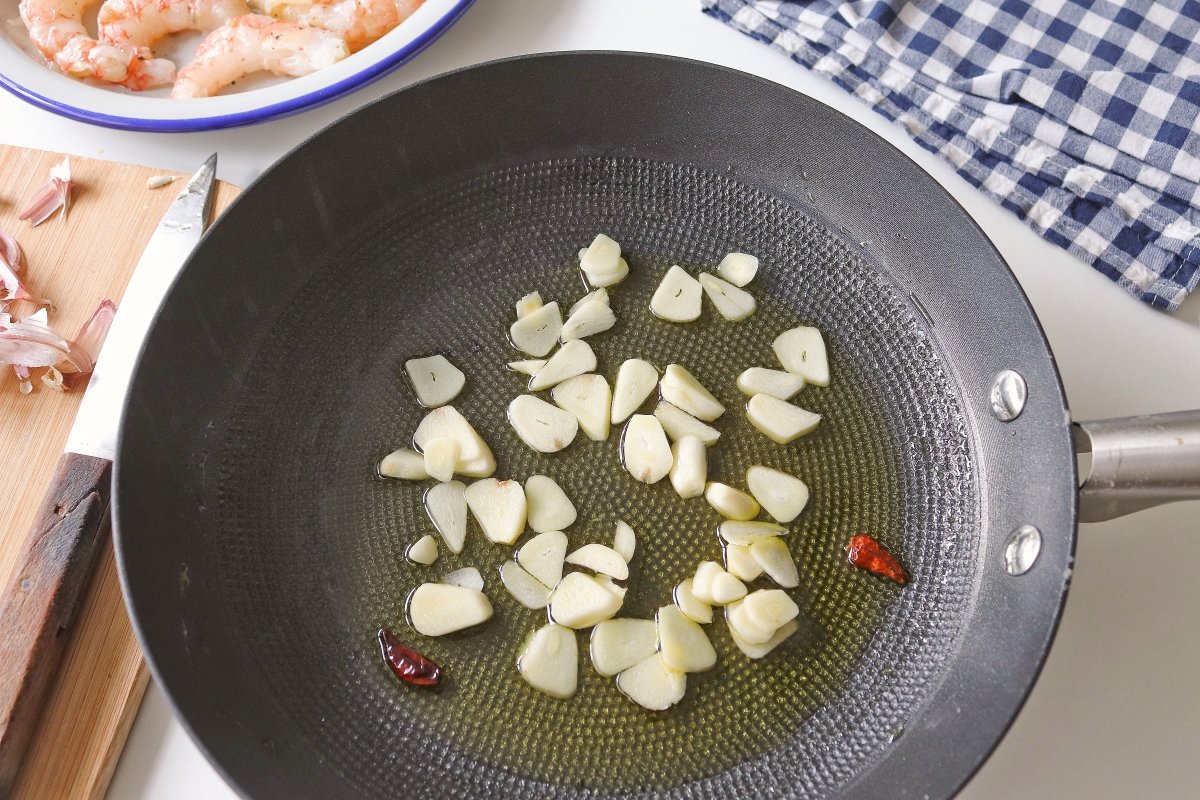 STEP 5
Add the shrimp to the pan and cook for 1 minute on one side.
STEP 6
With the garlic and cayenne pepper still on the other side, flip the shrimp and cook for an additional minute.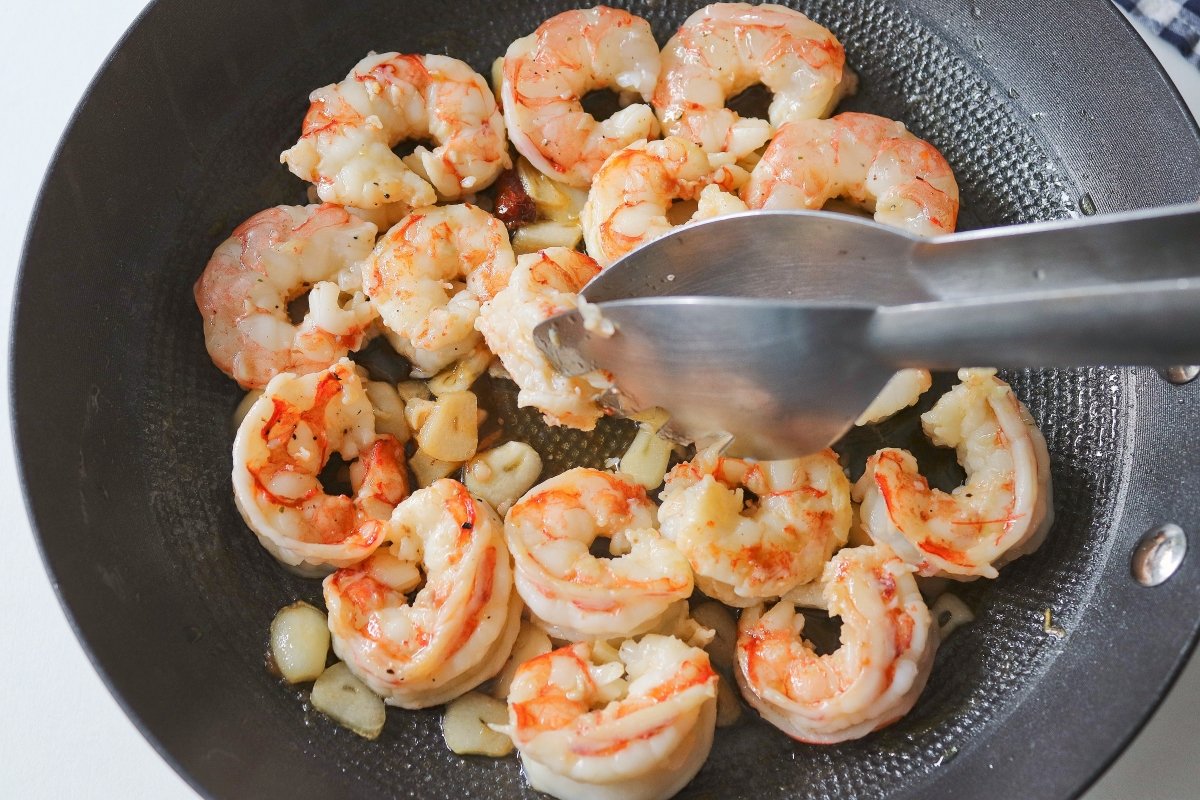 STEP 7
To help the prawns better retain heat, we serve them hot in a clay pot. You can taste it and add a little minced parsley if you like. Prawns in garlic sauce should be served with bread for dipping.