Strawberry Freezer Jam without Pectin can be one of the most popular homemade jams, both to put on toast for breakfast and using the best strawberry jam ever as a filling in a cake. Once made, it keeps perfectly for a week in the fridge, although I doubt very much that homemade freezer strawberry jam can last as many days without attacking the pot of refrigerator jam. When preparing this recipe, the strawberries do not completely dissolve during cooking, so you can leave the jam as it is with the strawberry pieces or crush it to make it thinner.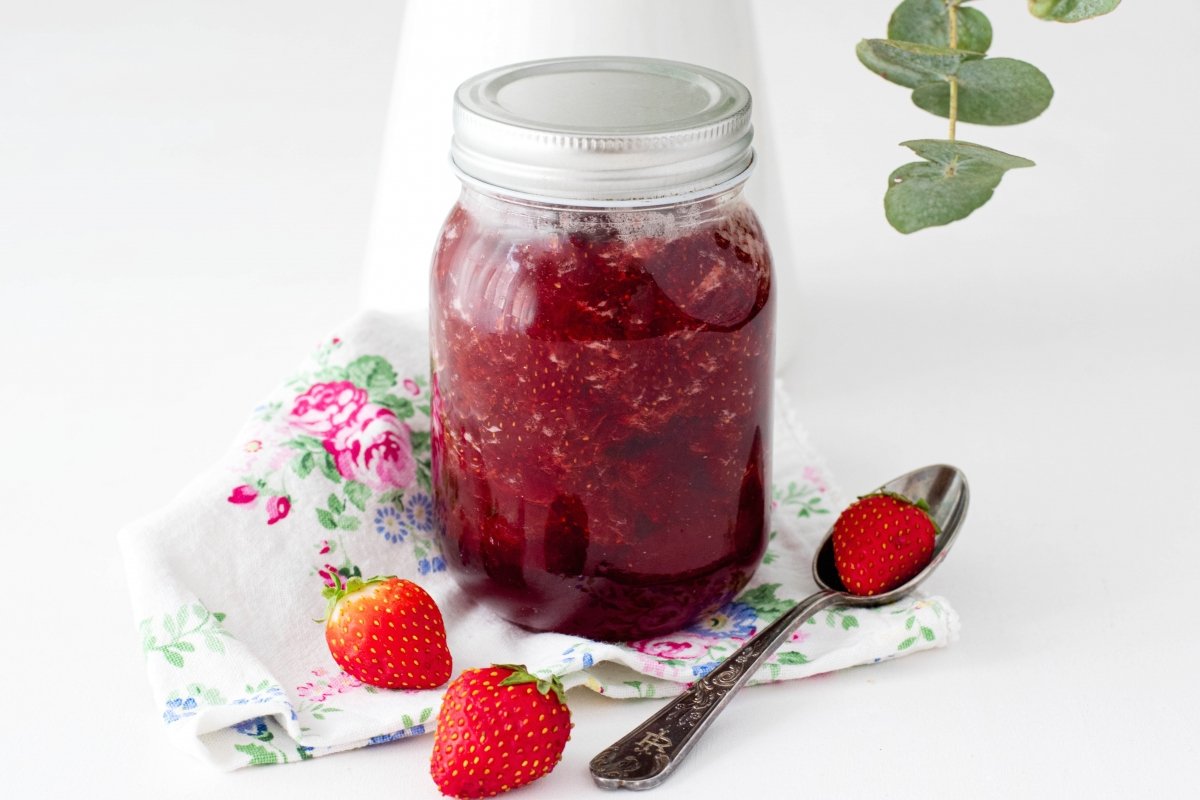 3 ingredient strawberry freezer jam
400g chopped strawberries
300g white sugar or stevia in case of diabetics (sugar-free jam recipes for diabetics)
1 tablespoon lemon juice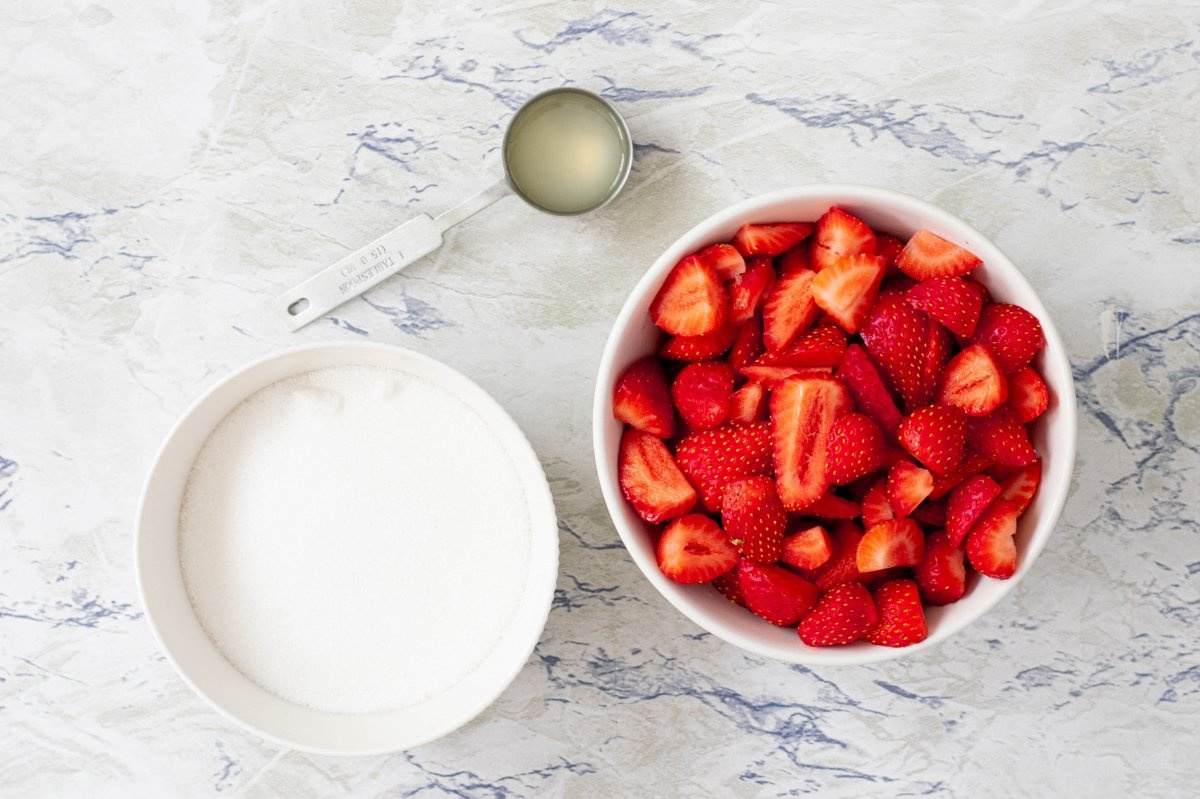 HOW TO MAKE STRAWBERRY FREEZER JAM WITHOUT PECTIN
STEP 1
Sugar-free jam for diabetics In a saucepan, combine 400 grams of finely chopped strawberries, 300 grams of white sugar, and 1 tablespoon of lemon juice. sugar-free homemade strawberry jam is made when you put stevia instead of sugar in this recipe.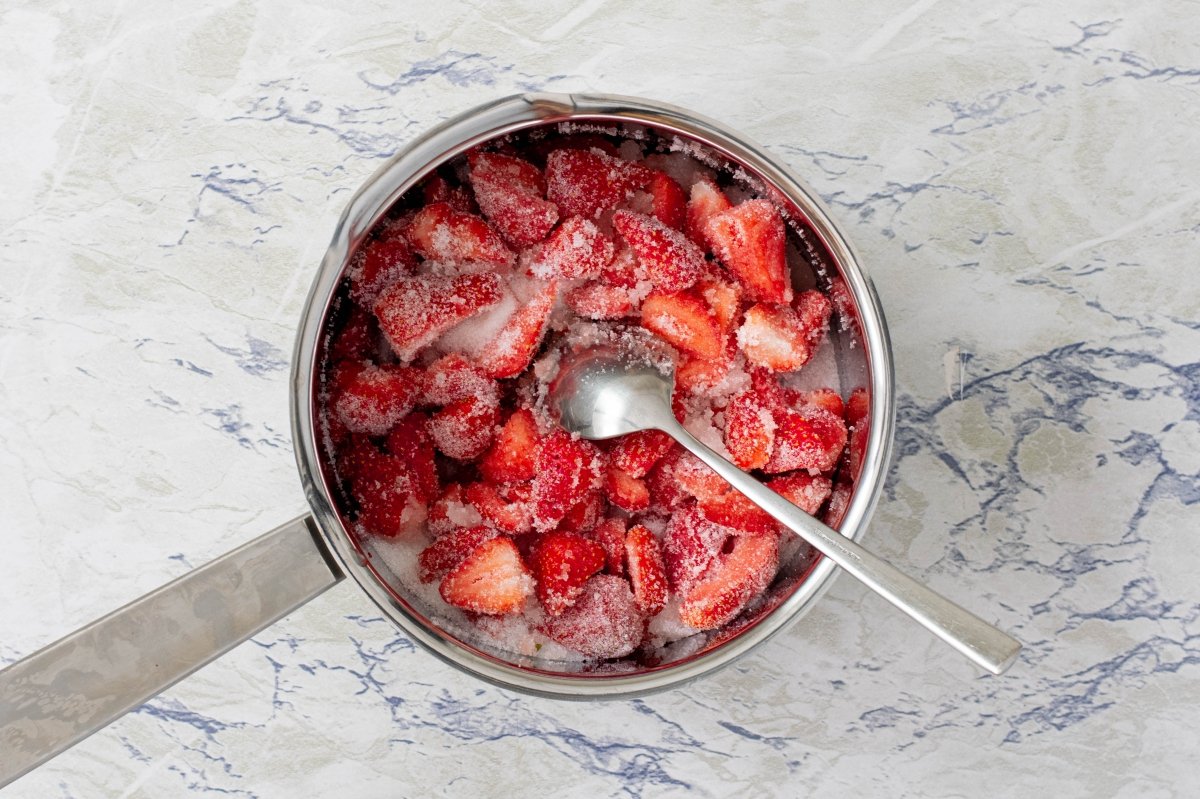 STEP 2
Bring the pan to the fire and heat it until the mixture starts to boil over medium heat.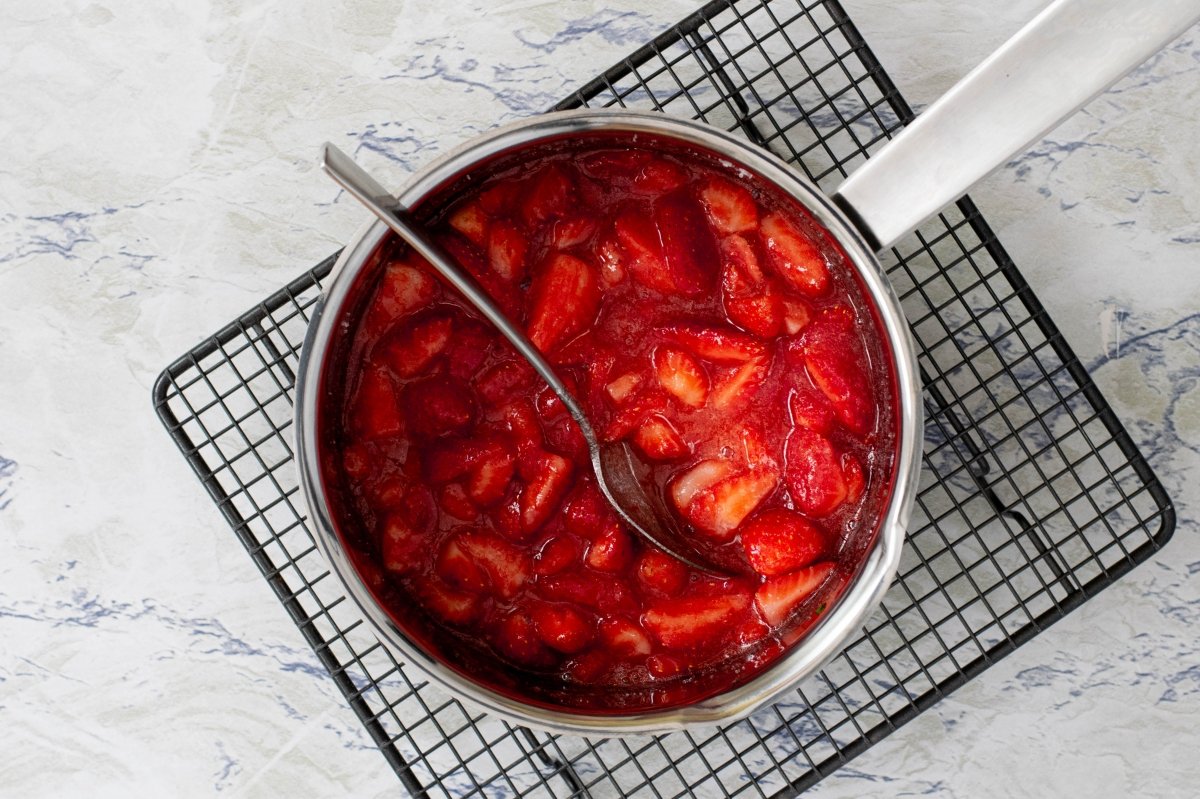 STEP 3
Cook the strawberry jam for about 30 minutes on the lowest heat setting, stirring occasionally to prevent it from sticking to the pan's bottom. The froth that develops on the surface is eliminated while the jam cooks.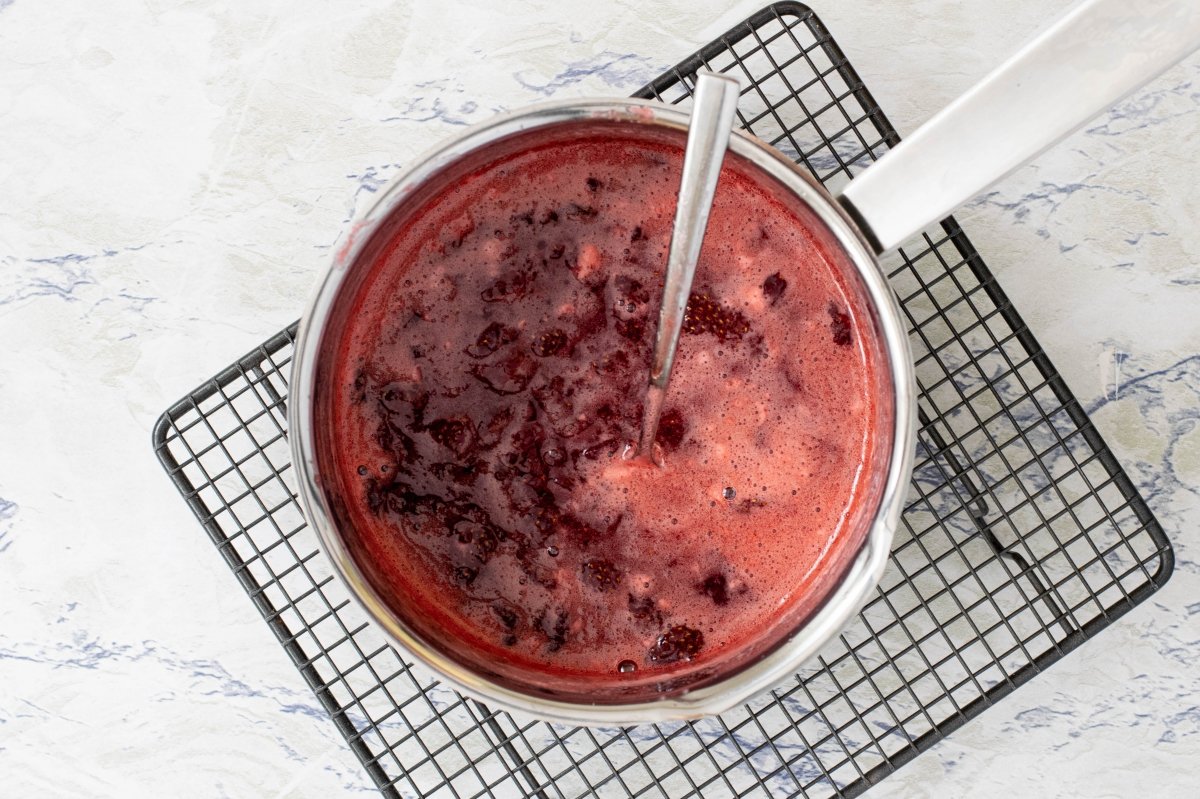 STEP 4
The homemade strawberry jam should be cooked, poured into a clean pot, and allowed to cool fully before consumption. It can also be kept in the refrigerator to be used whenever you like.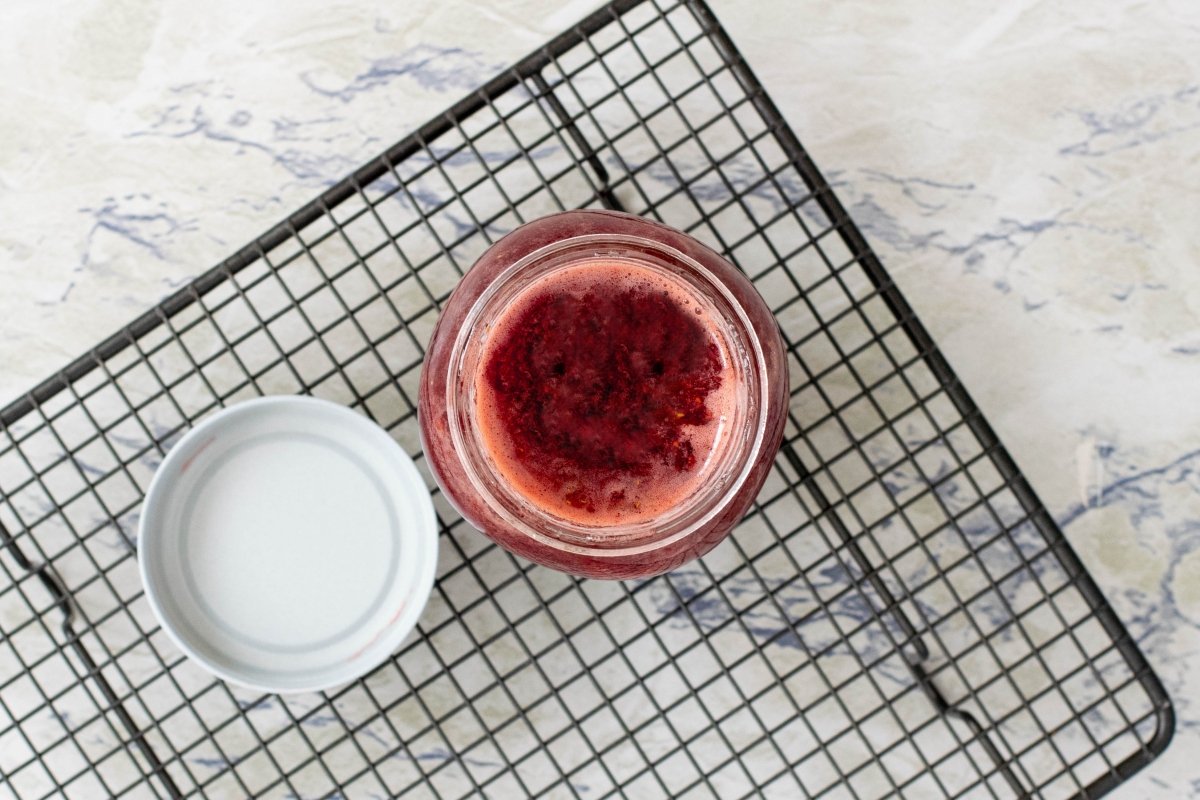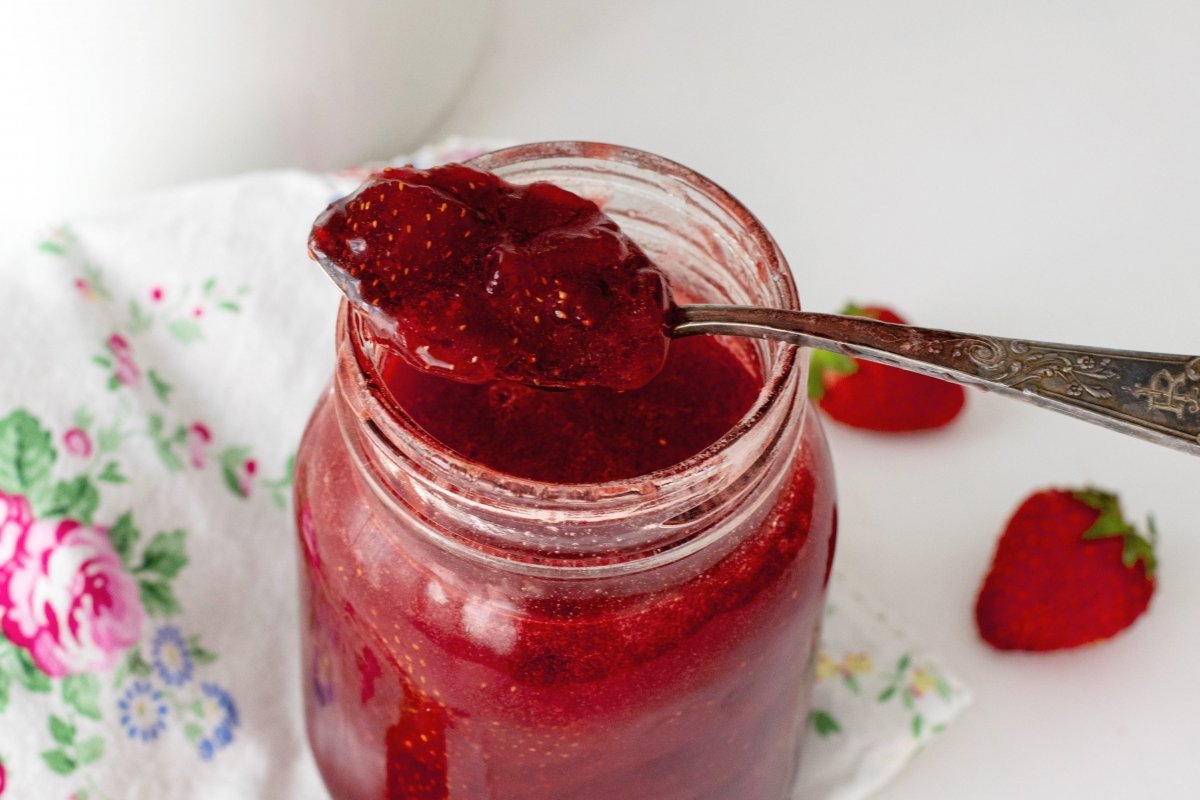 ALSO READ; EASY PEACH JAM RECIPE