sugar-free jam recipes for diabetics are a great option for preserving fruit, especially if it's in the season when it's at its best. If you are a fan of how to make mixed berry jam without sugar or pectin but you do not want to use sugar in the preparation of sugar-free strawberry jam made with stevia, today I will explain to you how to make one of my favorite jams, red fruit jam, very easily and with very few ingredients. In addition, a healthy mixed berry jam recipe can be prepared with fresh or frozen berries.
Jam without sugar or sweetener The most common ratio of sweetener to fruit in homemade jams is usually 1:2, with 1 being sugar and 2 (double) fruit. However, in this sugar-free mixed berry jam recipe, in which we will be using another type of sweetener, specifically erythritol, the ratio of fruit and sweetener will be slightly different from the sweetened version, and, in addition, we can adjust it according to our personal tastes. The sugar-free gooseberry jam recipe has an artificial sweetener in it.
healthy jam no sugar A trick I always use to get that gelatinous texture without the need to add sugar is to add chia seeds. Its absorptive power when mixed with the fruits during cooking makes them swell and thicken the jam, thus obtaining a perfect texture. This sugar-free jam for diabetics is a recipe for diabetics so they can enjoy their favorite jam without hesitation.
INGREDIENTS
100g strawberries
100g raspberries
100g blueberries
100 g currants
100g blackberries
150 g of erythritol
1 small tablespoon of chia seeds,
1 tablespoon lemon juice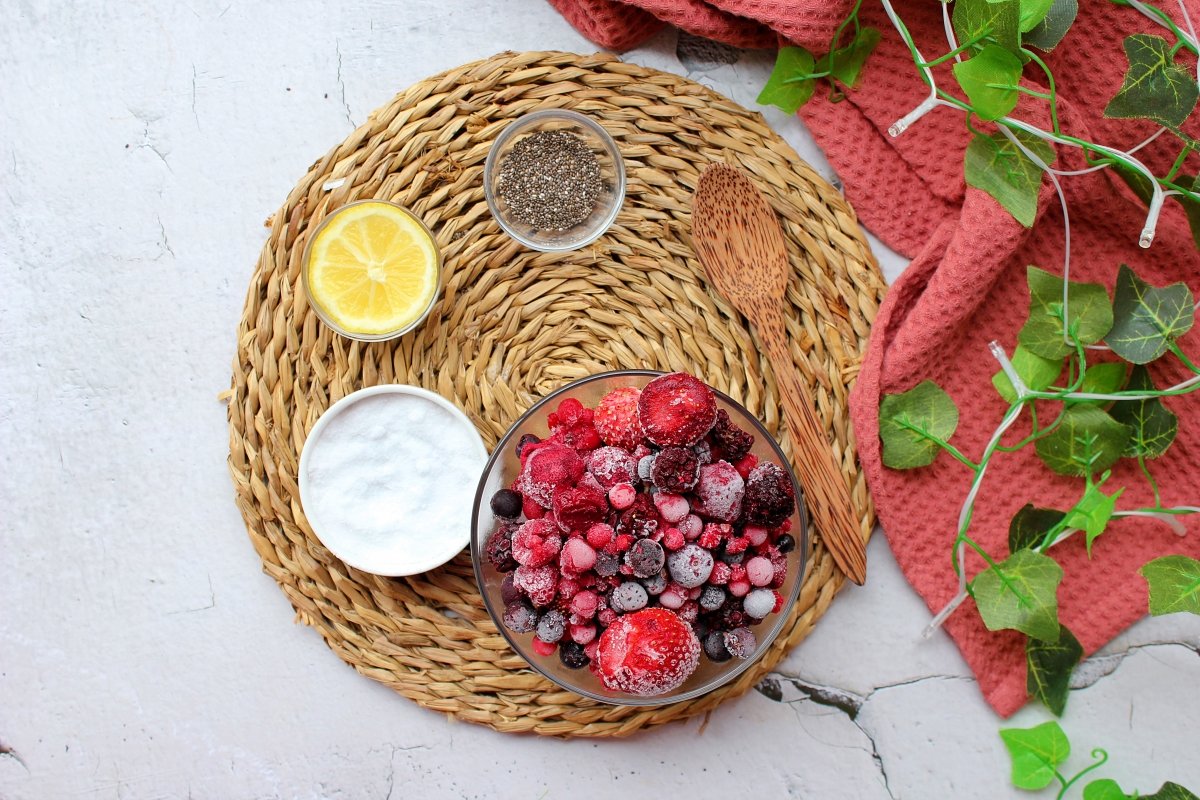 HOW TO MAKE SUGAR-FREE JAM RECIPES FOR DIABETICS
STEP 1
If the red fruits were still fresh, the first thing to do would be to thoroughly wash them and remove any stems or leaves they might have. In this case, we will omit this step and simply add the prepared, frozen red fruits to a skillet. 100 grams each of frozen blackberries, currants, raspberries, blueberries, and strawberries.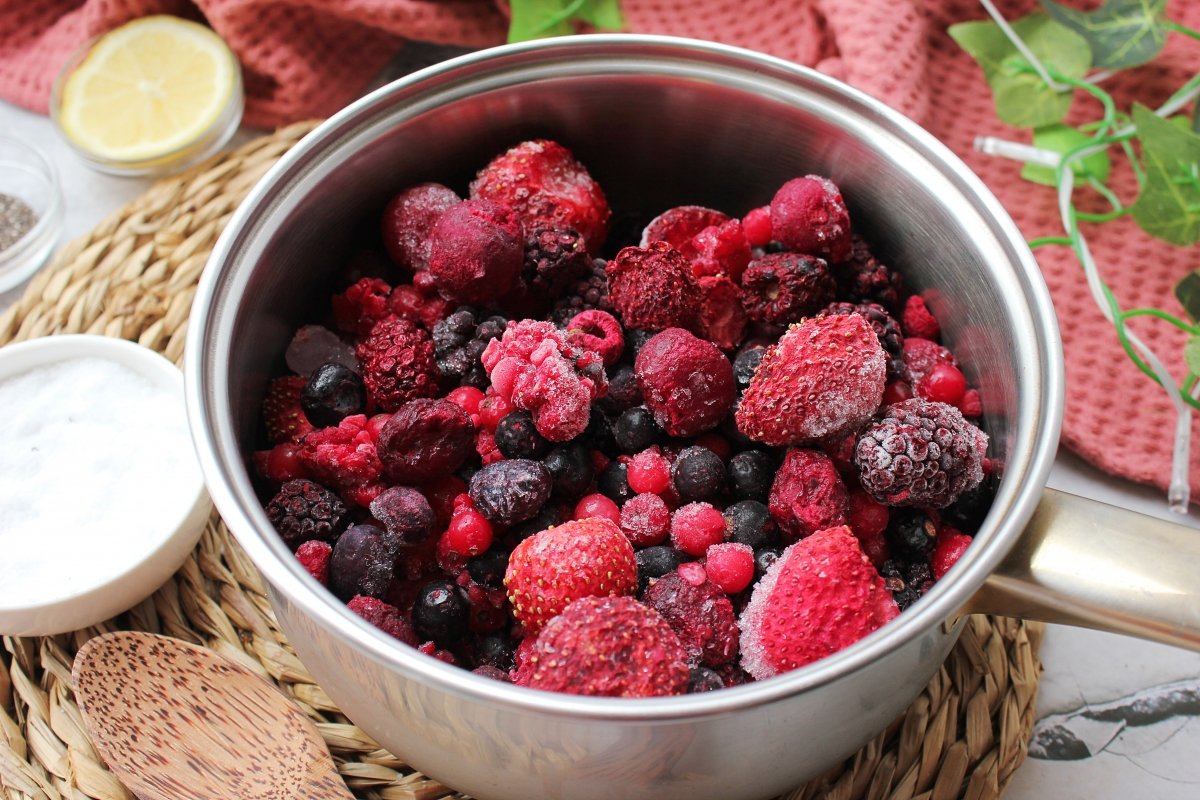 STEP 2
We turn on the stove and heat the pan with red berries until it boils, stirring occasionally. While this is happening, occasionally mix the berries with a wooden spoon.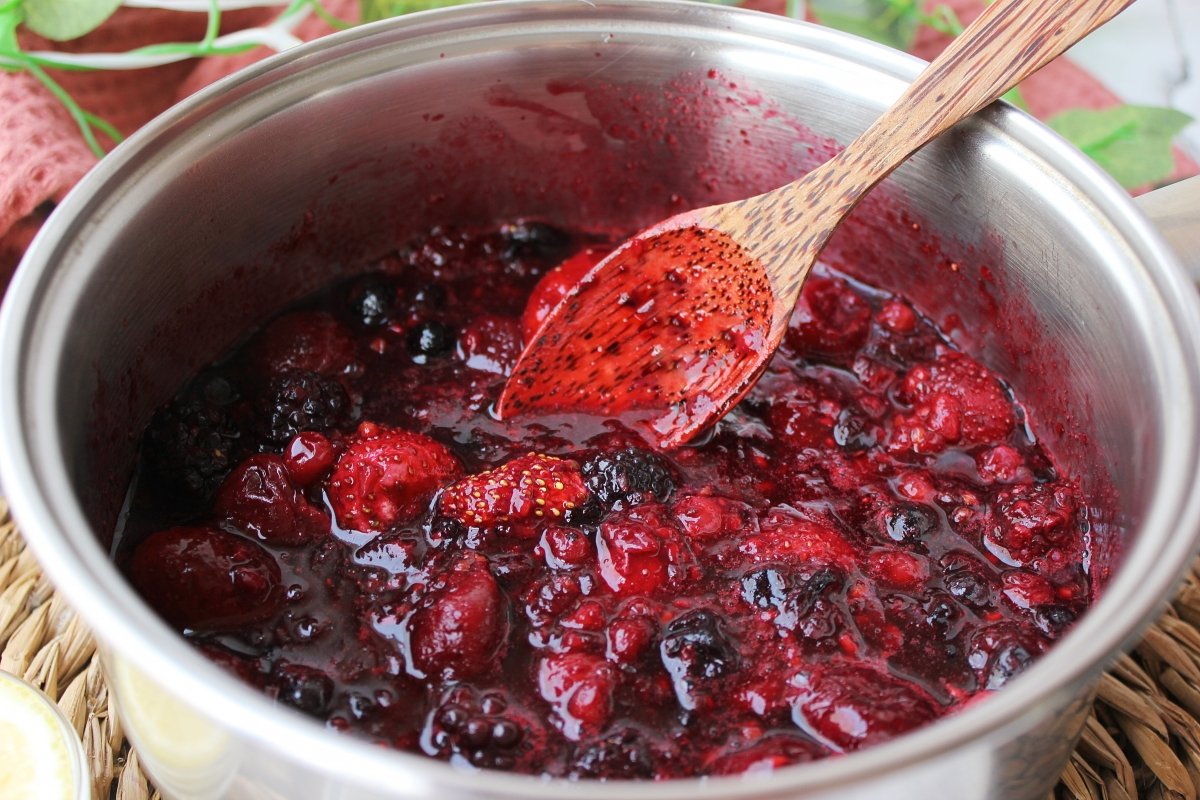 STEP 3
Add 150 g of erythritol, 1 teaspoon of chia seeds, and 1 tablespoon of lemon juice.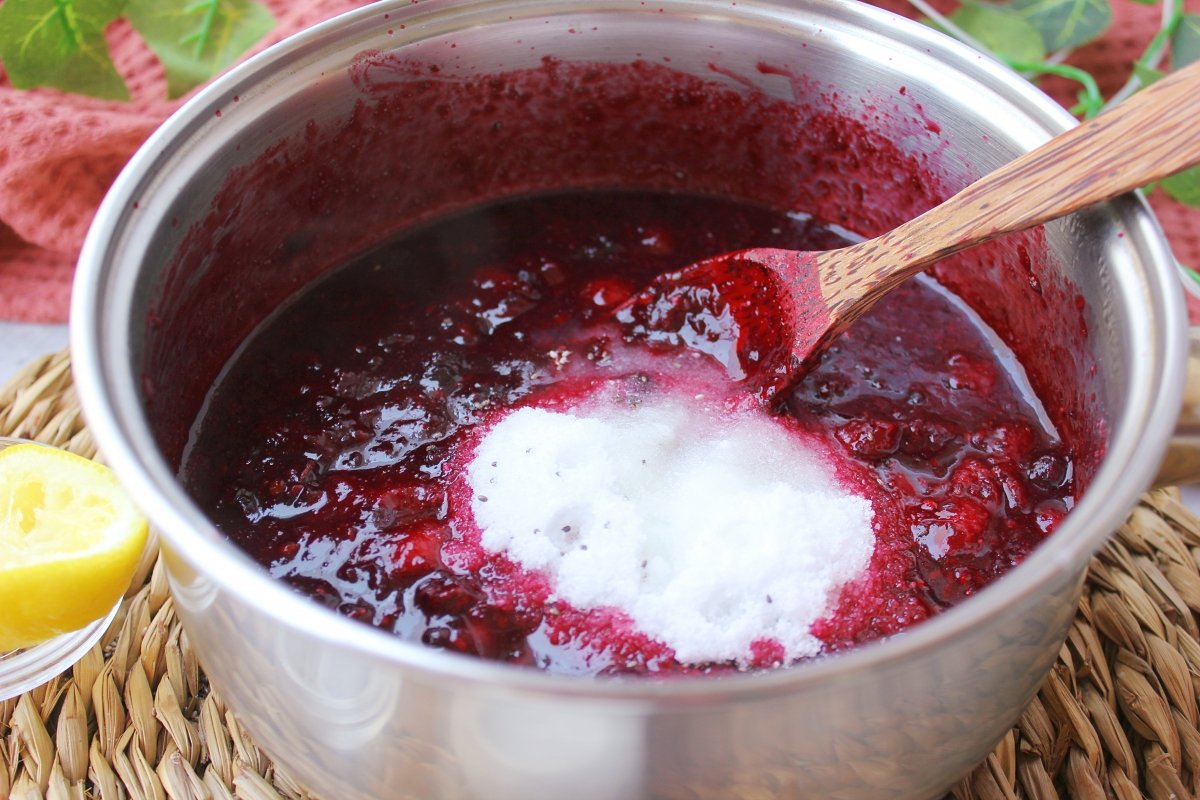 STEP 4
Since the chia seeds will continue to thicken the jam after cooking is complete, we mix and simmer the jam on low heat, stirring occasionally, until we have a bit more liquid consistency than desired.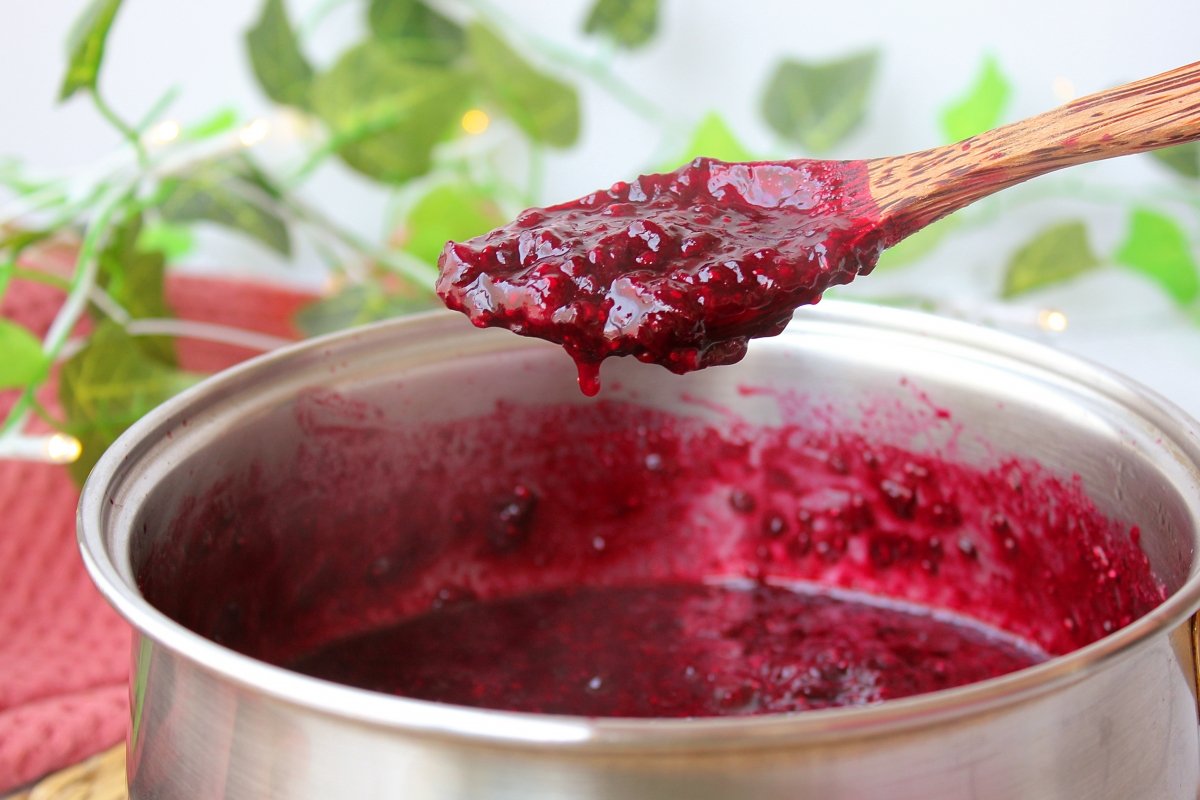 STEP 5
At this stage, we have two choices: either crush the jam to get a smooth, homogenous texture, or leave the jam's fruit fragments in place. The red fruit jam should be stored in an airtight glass jar and kept in the refrigerator for no more than a few days before using.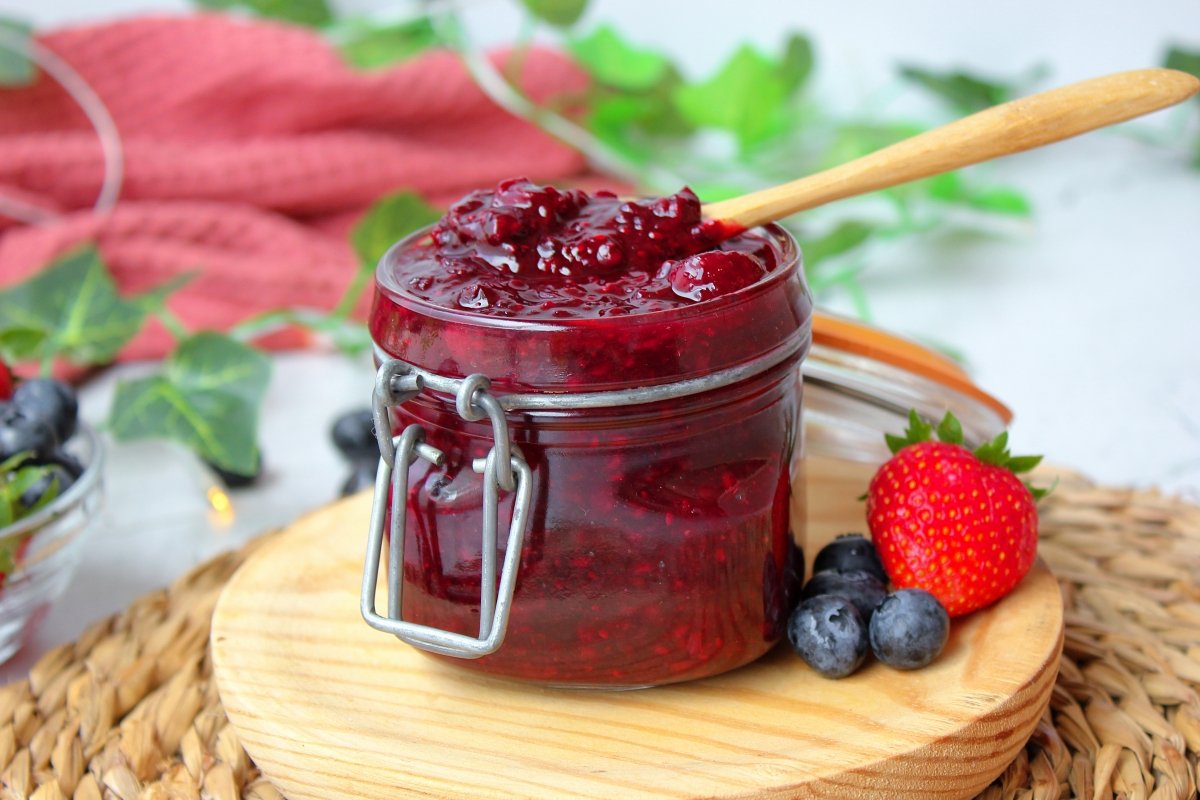 Also read:
SPICY TOMATO JAM