Swiss Chard Recipes Main Course is not as famous as spinach, although its flavor is slightly sweeter than spinach. The cooking time for chard is relatively short, so any recipe in which it is used will take us very little time to prepare. sauteed, braised, cooked, beaten, in hot creams, as a filling for empanadas, etc. The possibilities of Swiss chard are limitless, so if you see a nice bouquet of this vegetable on the market, do not hesitate to take it home.
If you are in a hurry, at the supermarket you can buy ready-to-cook chard, a very good alternative when you don't have much time in the kitchen. To cook the best swiss chard recipes, it is advisable to make a previous sofrito, which will take their flavor to another level. My recommendation is that you also add a few cubes of the ham so that each bite is an authentic explosion of flavors.
INGREDIENTS
2 tablespoons extra virgin olive oil
1 chopped onion
2 ripe tomatoes, diced
2 minced garlic cloves
1 pinch of coarse salt
1 pinch of ground black pepper
1/2 tablespoon Vera sweet paprika
100g diced ham
500 g chopped fresh chard
300ml vegetable stock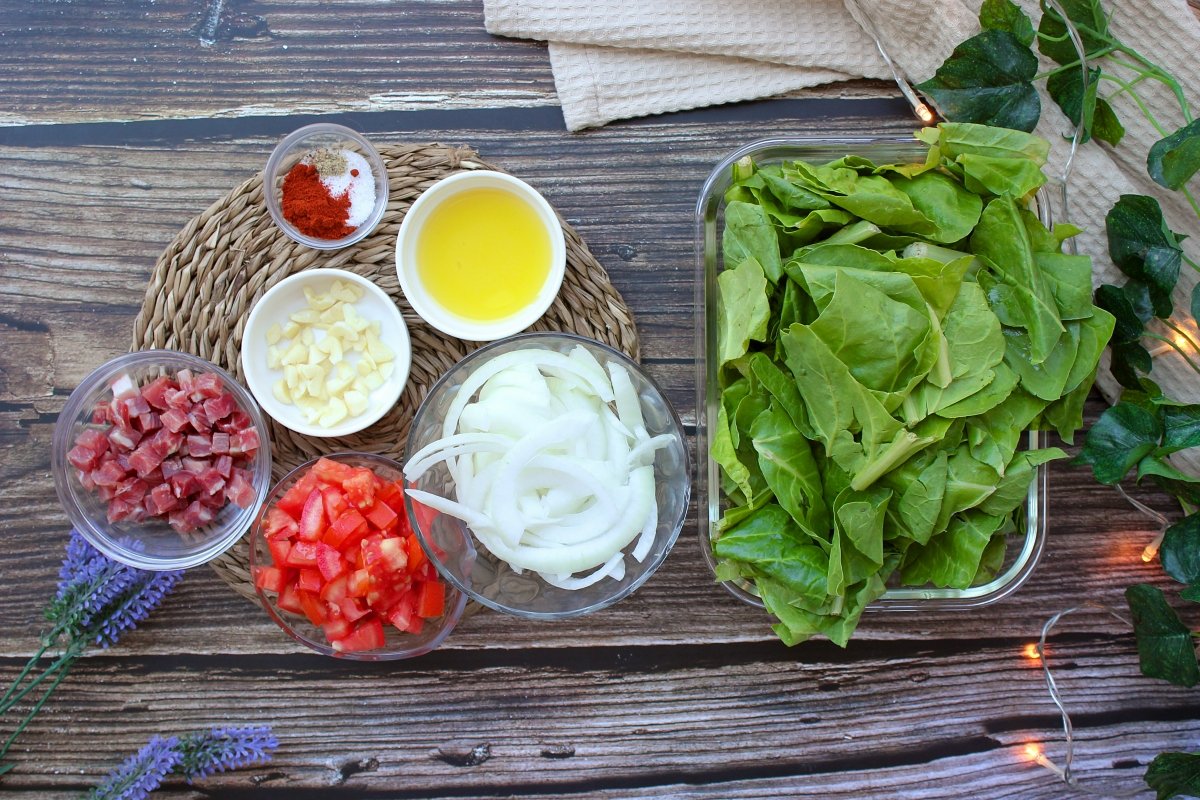 HOW TO MAKE SWISS CHARD RECIPES MAIN COURSE
STEP 1
The first thing we will do is prepare the ingredients as indicated in the list. So, since we already have the ingredients ready to cook, we will start by making a sauce with the vegetables.
Pour 2 tablespoons extra virgin olive oil into a big frying pan and add 1 chopped onion, 2 diced ripe tomatoes, and 2 minced garlic cloves when heated.
Season gently with salt and pepper, then top with 1/2 tablespoon sweet Vera paprika. Cook for 8 minutes over medium heat, or until the onion becomes translucent.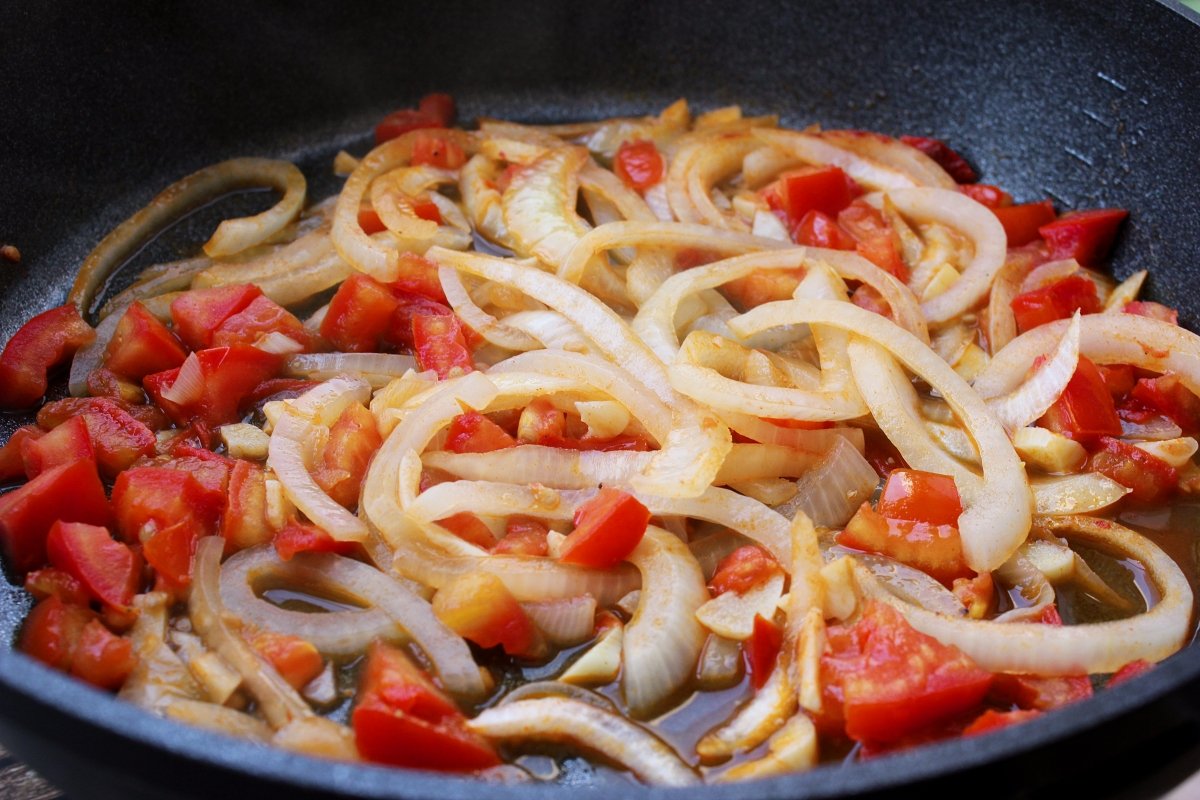 STEP 2
At this point, we add 100 g of ham cubes and simmer for a few minutes more.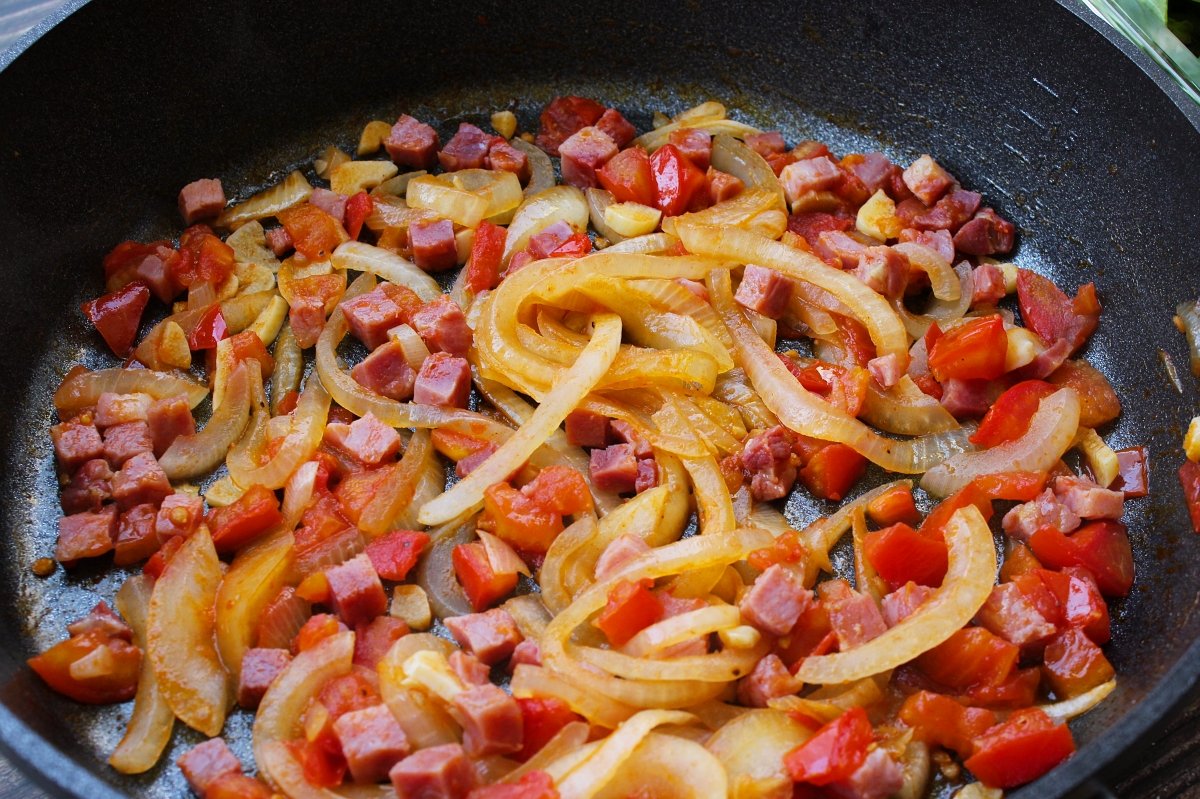 STEP 3
We add 500 grams of fresh chopped chard, cover the pan for a few minutes, and when we uncover it, the chard has significantly reduced its volume.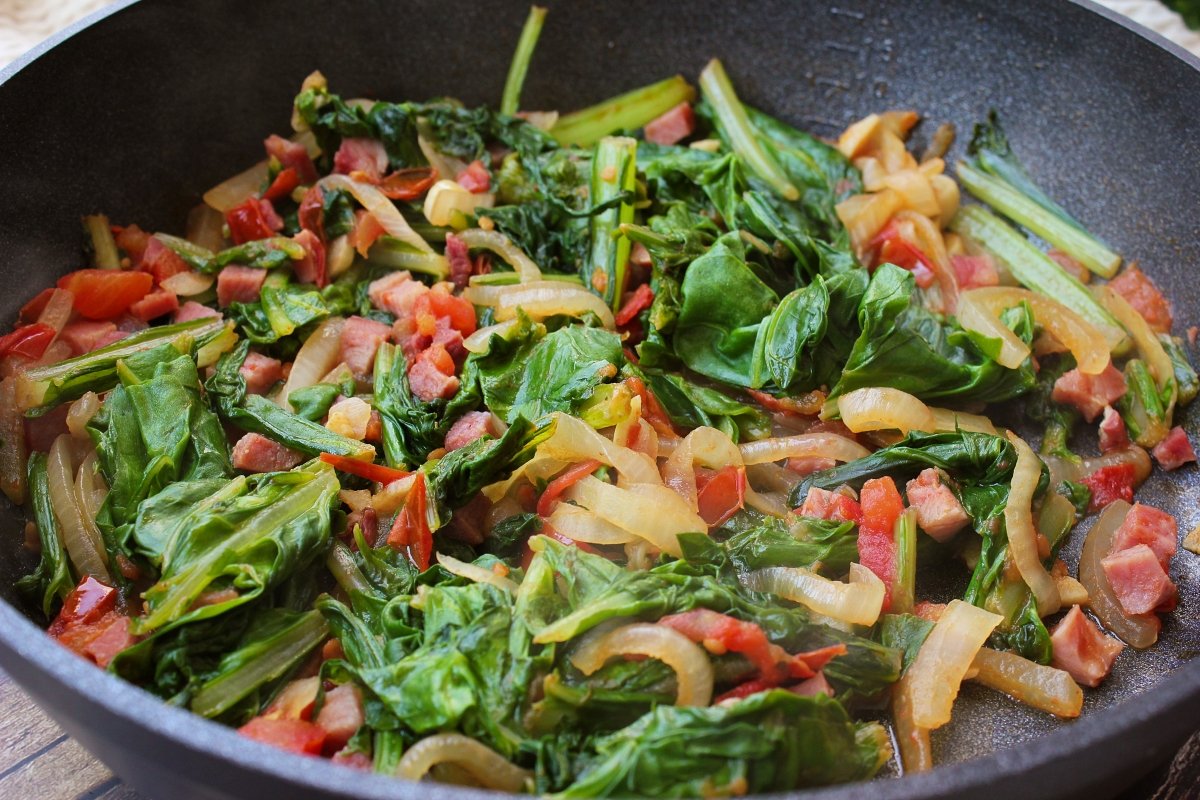 STEP 4
Then, add 300 mL of vegetable stock, taste, and adjust as needed. Cook the chard for another 10 minutes over medium heat. We'll need really juicy stewed chard in a little reduced sauce.
STEP 5
As an alternative to individual clay pots, we can dress the cooked chard in a clay pot and invite each visitor to serve their part. This stew grows richer as it sits, so it's a terrific recipe to make ahead of time.