The Famous Catalan Sweet Bread Coca de former, or coca de baker, is a flat frying pan typical of Catalonia. This recipe was born to take advantage of leftover bread dough, which instead of being thrown away, was used to make pancakes with sugar and serve them as a dessert. The cokes also helped warm up the wood-fired ovens before making the first batch of simple bread cakes. The temperature reached by the ovens was too high, and thus, during the manufacture of cocas, the temperature dropped while bringing steam to it.
The pan dulce coca paste is a bread dough with a little olive oil. The grace of these cocas comes when they are painted in oil and sugar with pine nuts before cooking, and once outside, they are sprinkled with anise.
INGREDIENTS
500g strong flour
10g salt
50 ml of olive oil (30 ml for the dough and the rest for painting the cocas)
300ml water
10 g of fresh baker's yeast
50g pine nuts
50g of sugar.
50 ml of anise liqueur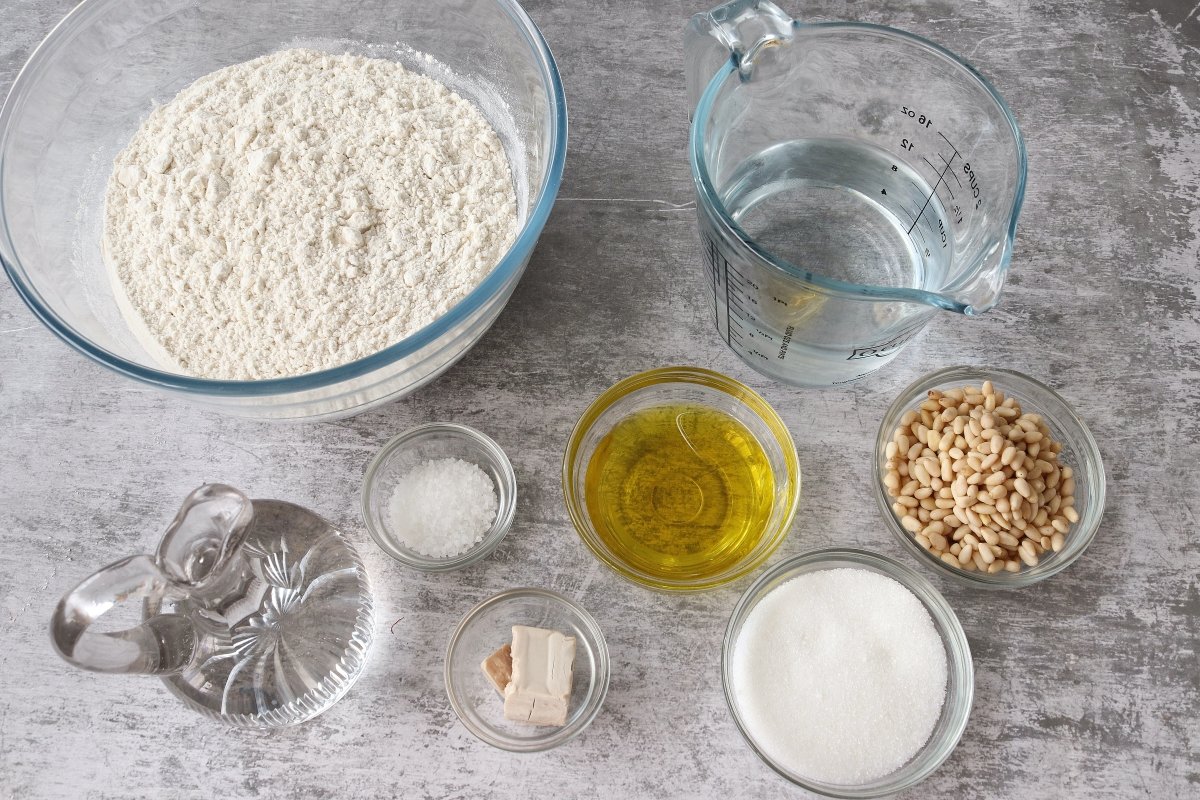 How to make the famous Catalan sweet bread.
STEP 1
We measure 500 g of strong flour, add 10 g of salt, and 30 ml of olive oil to a basin. The 300 ml of lukewarm water should also be added, with a few tablespoons left out to dissolve the yeast.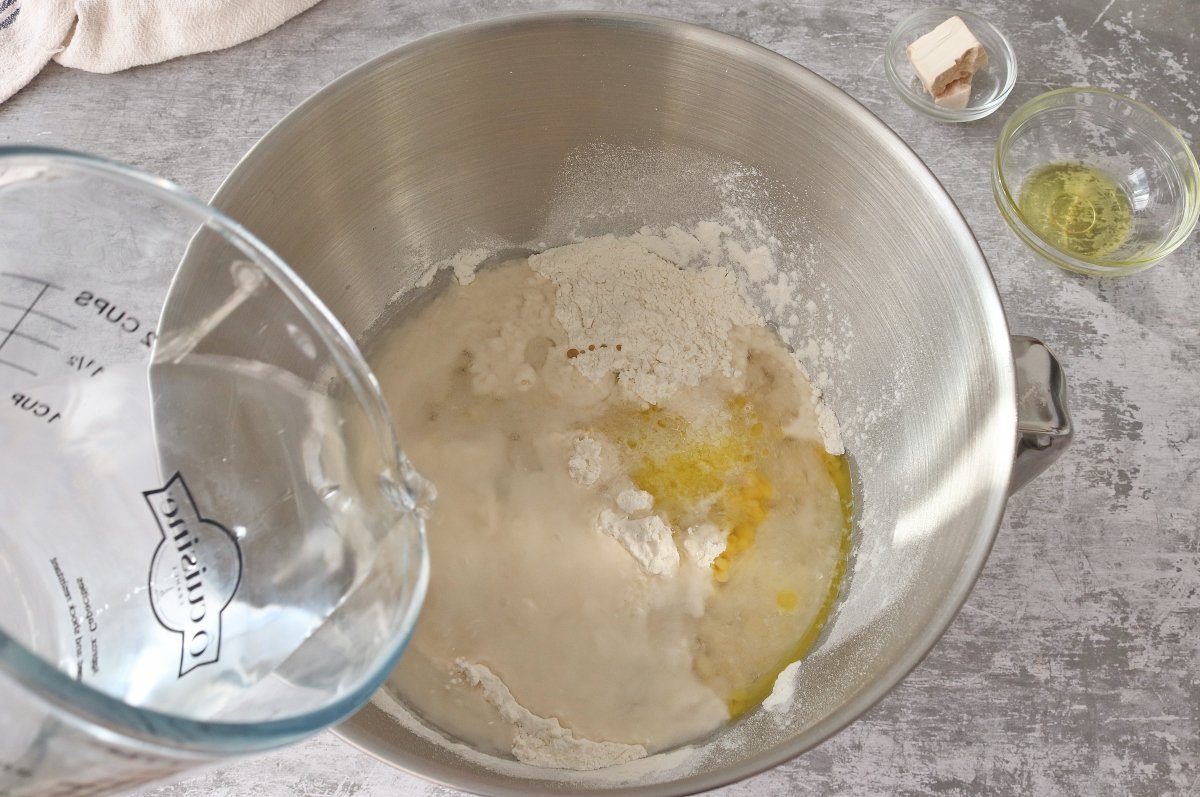 STEP 2
Add 10 g of fresh baker's yeast dissolved in the 2 tablespoons of lukewarm water that we had previously set aside after kneading for 5 minutes to ensure that all the ingredients are thoroughly combined. The dough is worked for a further 10 minutes, followed by 5 minutes of rest. This means that you should knead for five minutes, rest for five minutes, and then repeat.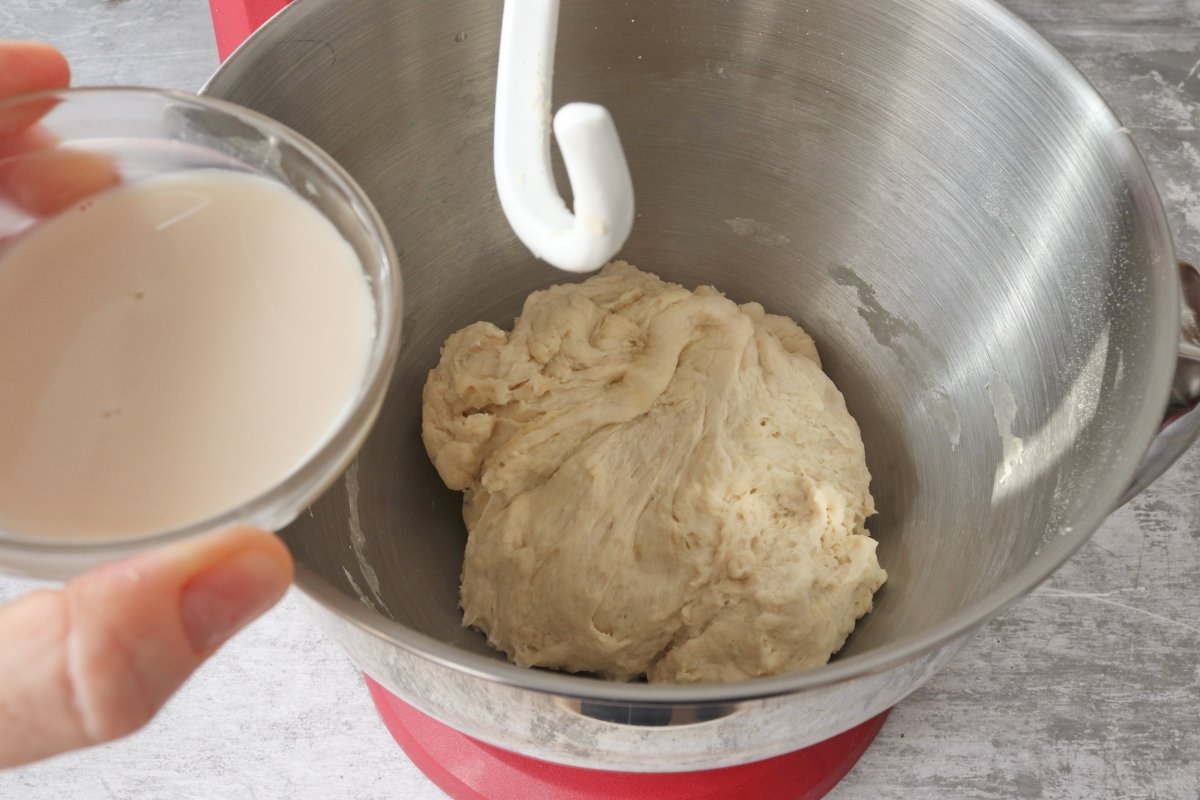 STEP 3
Place the dough in a basin that has been oiled with oil and cover with a towel. Give the dough between one and two hours to rest so that it can double in size. The temperature of the space where we left the dough will determine how long it needs to rest.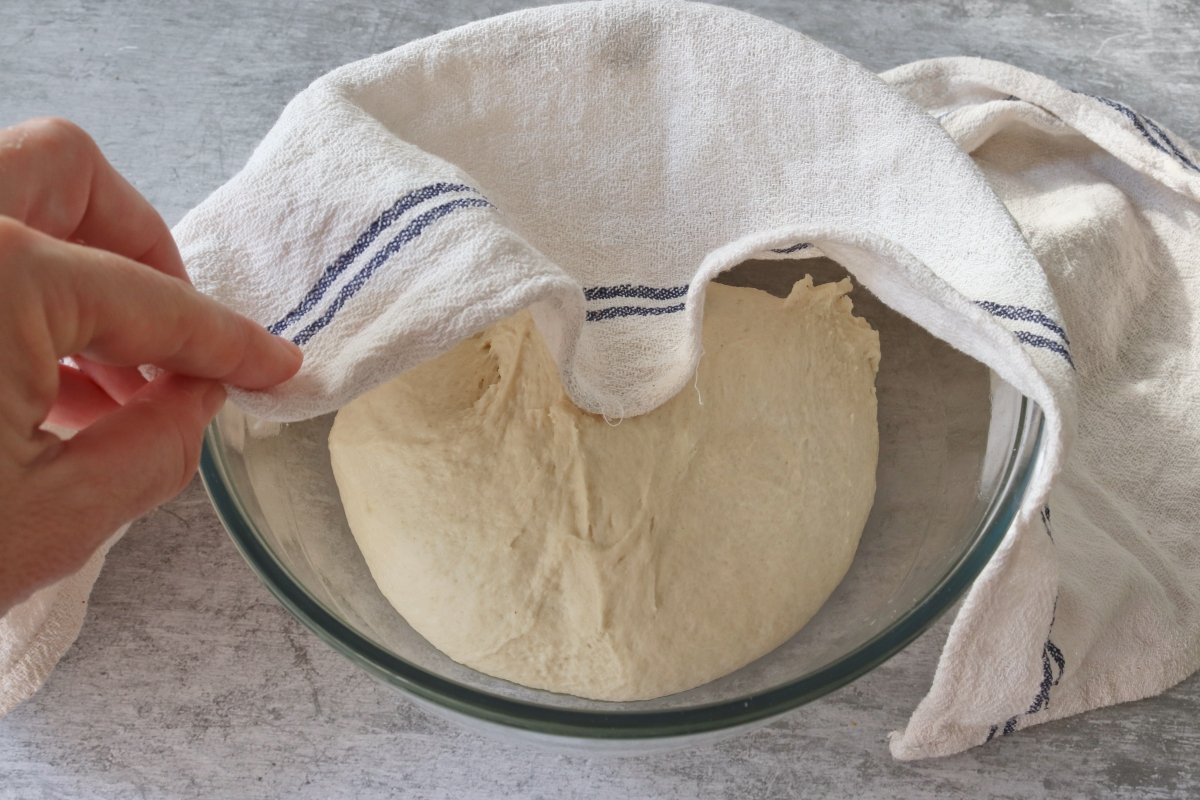 STEP 4
Remove the air from the dough after it has doubled in size, then stretch it.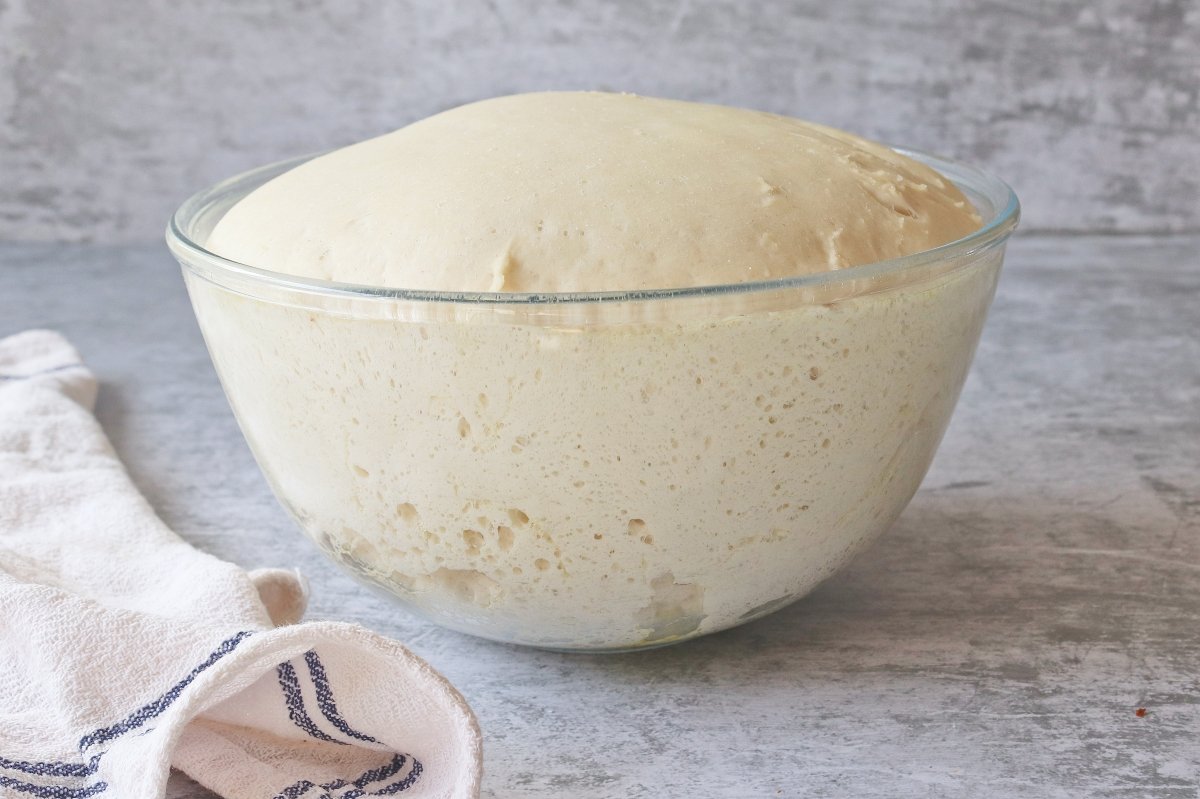 STEP 5
The dough is divided into four pieces. We do this to create cakes that will endure in our home ovens.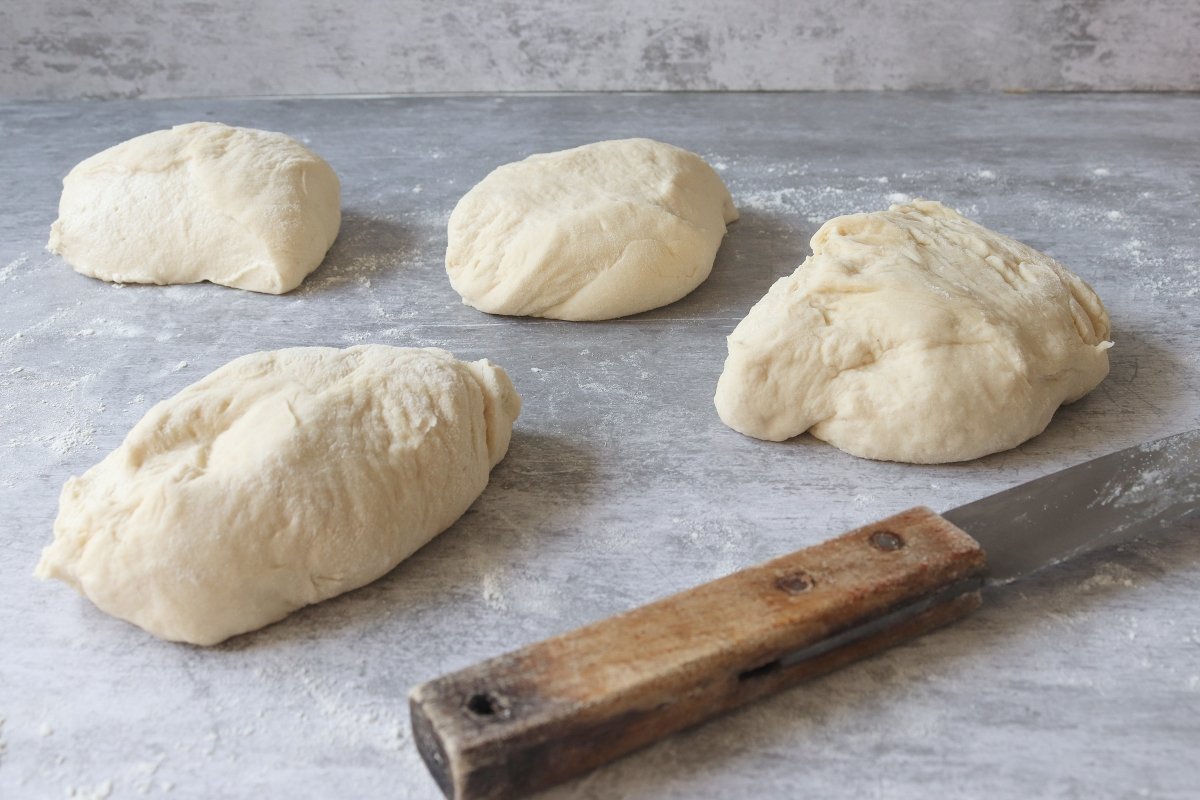 STEP 6
Each piece of coca paste is stretched into an oval shape and made to be about 1 cm thick.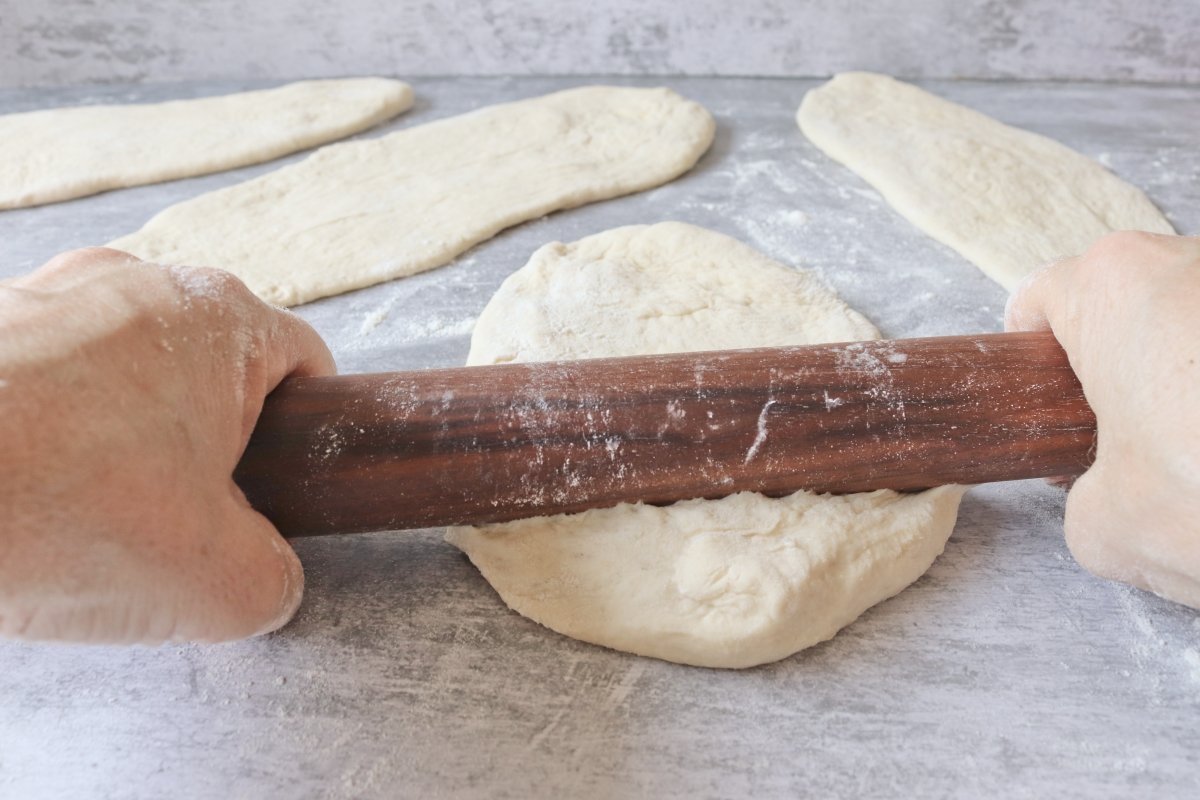 STEP 7
To ensure that the coca or bread is crispy on the bottom when cooked, place a piece of parchment paper on the tray and brush it with oil before placing the coca or bread on it.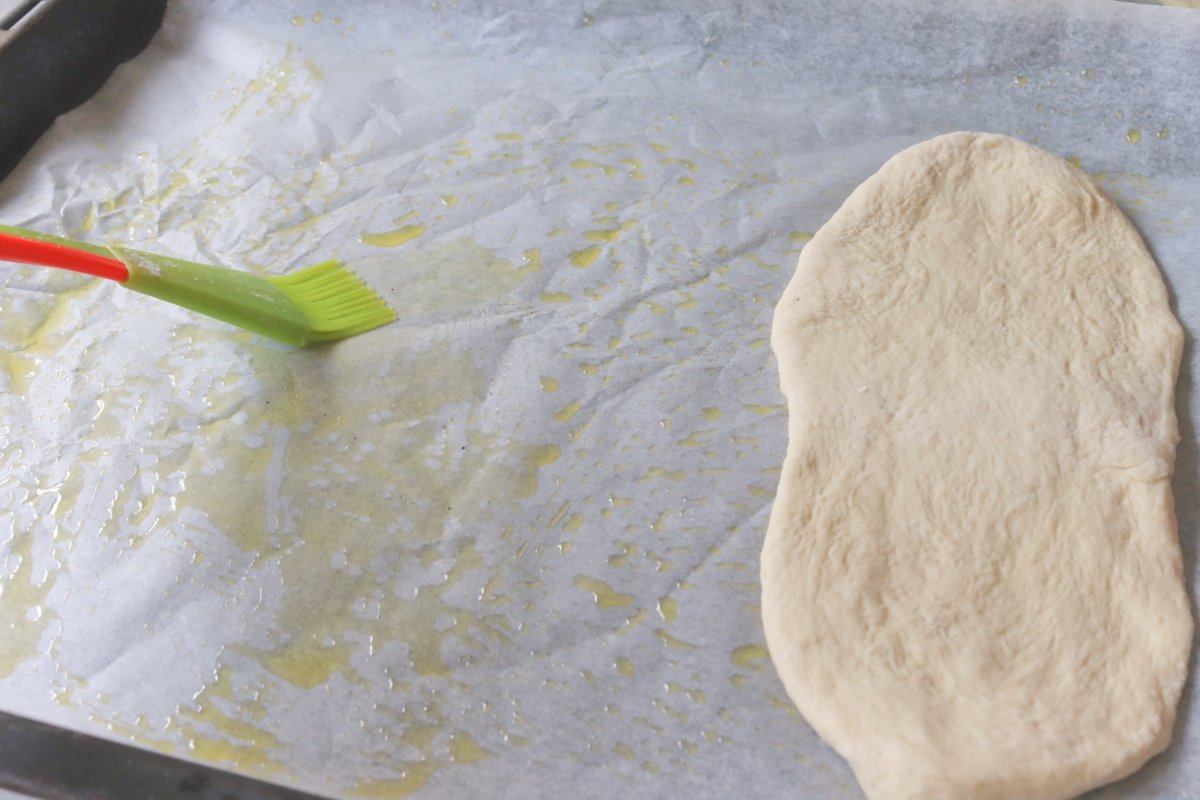 STEP 8
The coca or bread will rise once more if you place them on the oiled parchment paper and cover them with a kitchen towel once again. We'll only leave them this time for 30 minutes.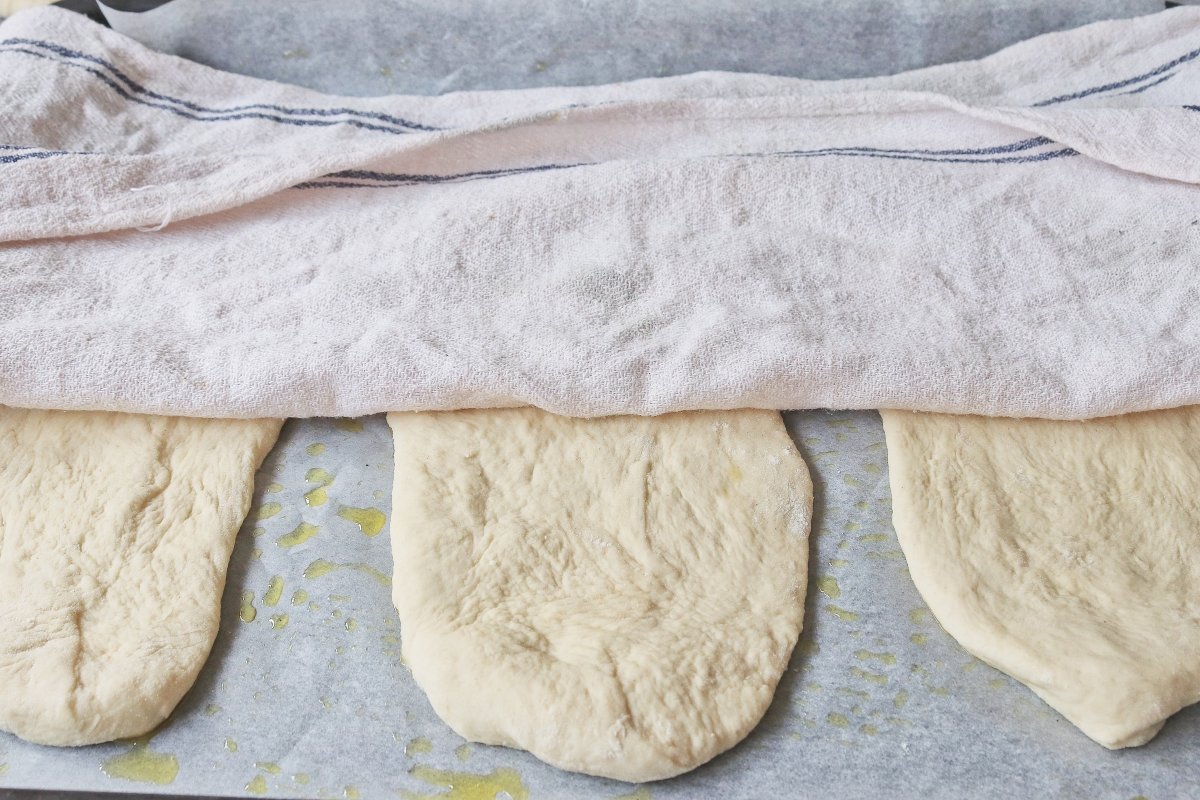 STEP 9
After 30 minutes, distribute 50 g of pine nuts evenly over the patties and brush them with 20 ml of olive oil.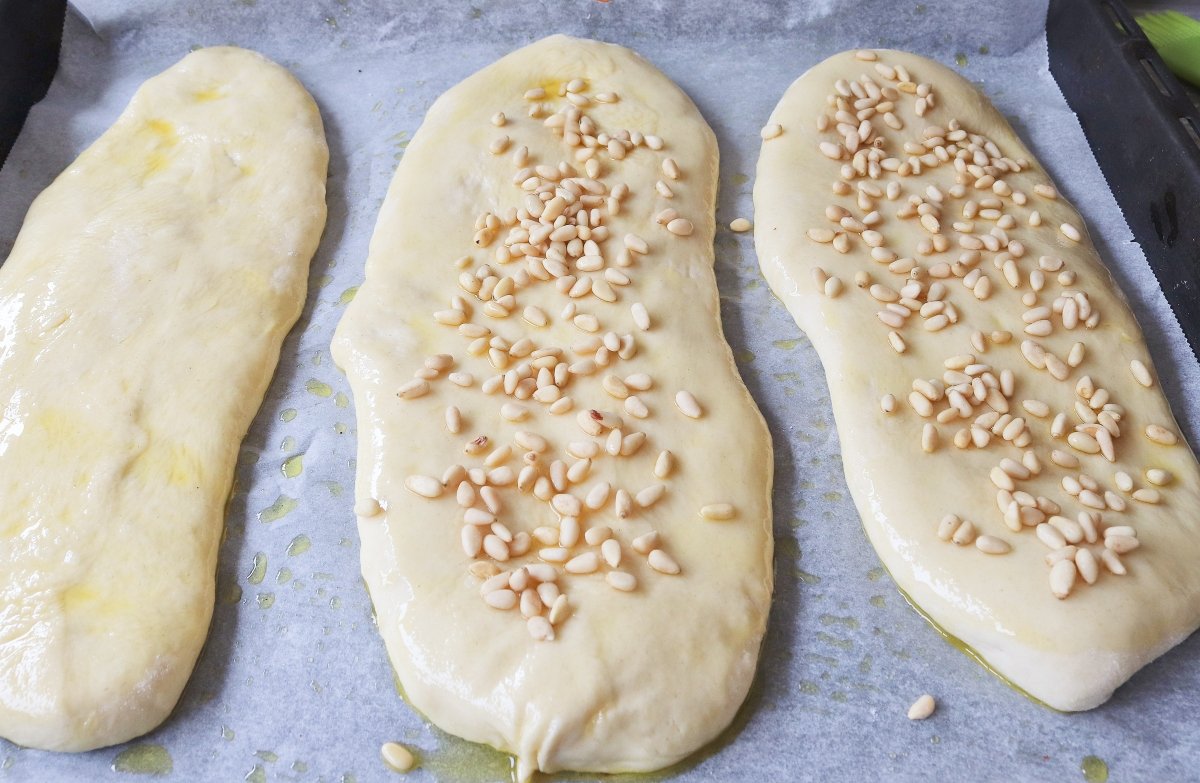 STEP 10
Then we distributed 50 g of sugar among all the cakes. Each cake should have a thick layer of sugar evenly spread across its top and around its borders.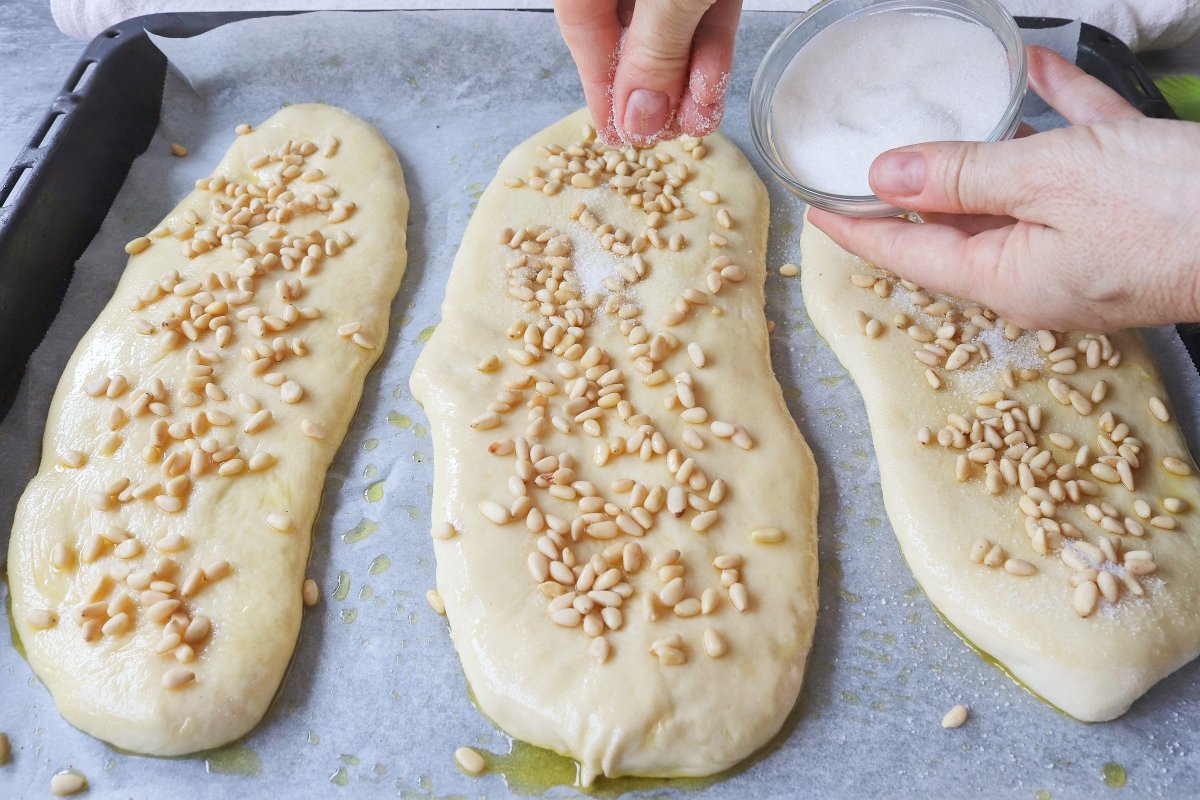 STEP 11
We place the coca or bread in the oven once it has been preheated to 230 oC and let it cook for around 15 minutes. After this, we remove the cakes from the oven and immediately pour 50 ccs of anise over each cake, making sure to evenly distribute it.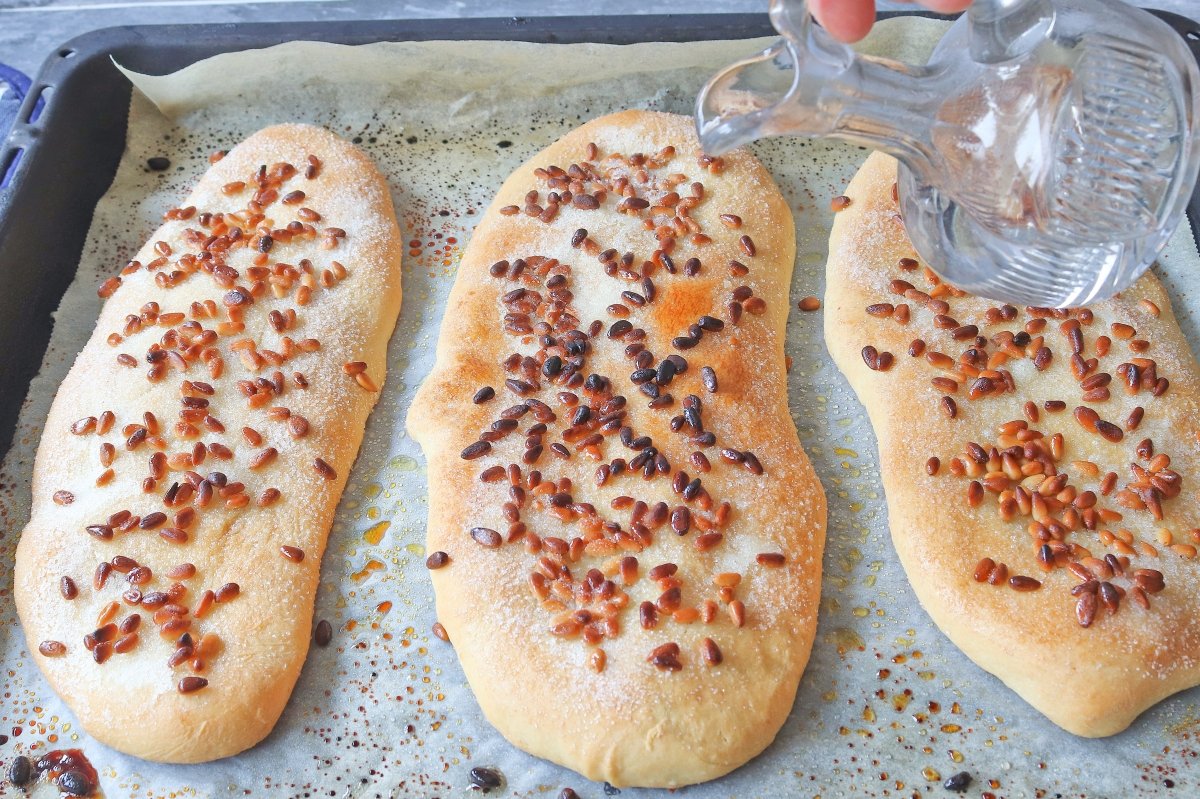 STEP 12
To ensure that the base of the cakes stays crisp, we transfer the baked cakes to a wire rack to cool. By doing this, we allow air to circulate throughout the dough, maintaining its crispness.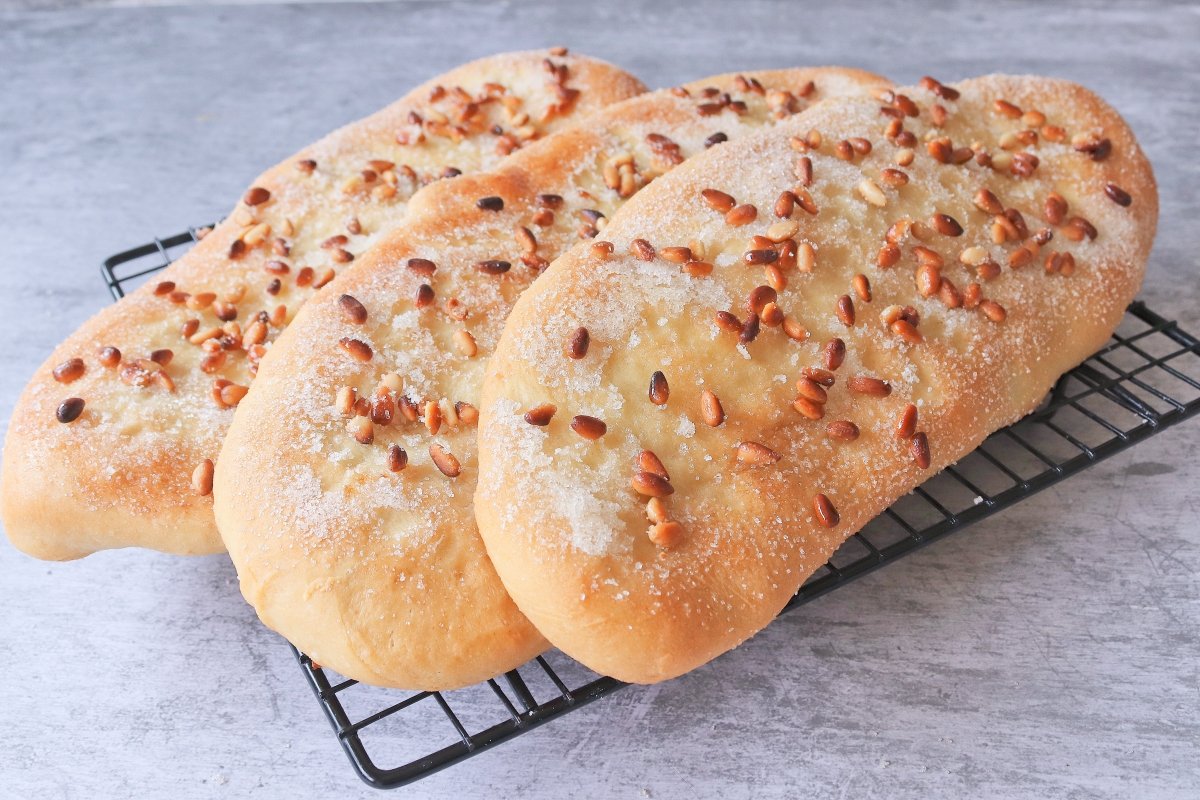 STEP 13
We serve the coca or bread cakes the same day they are cooked so that they keep the semi-crispy crust on the outside and the soft crumbs on the inside.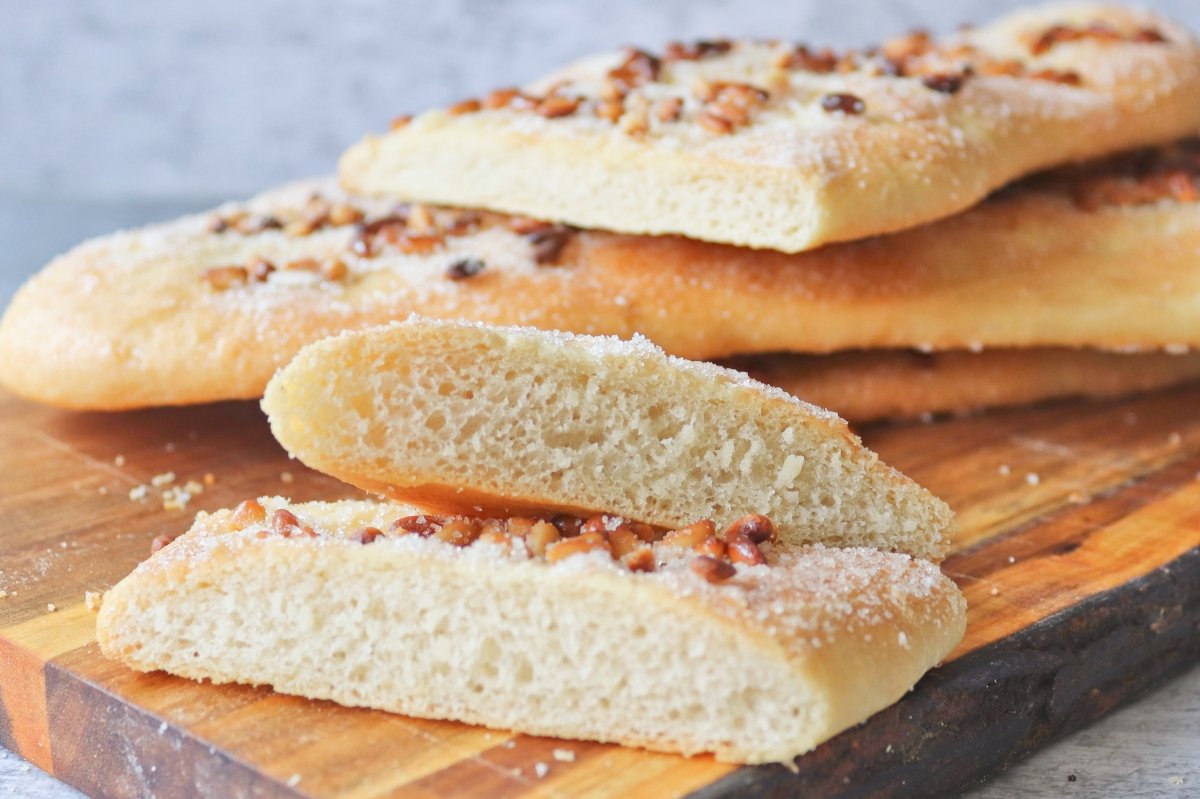 Also read: KETO BREAD