Grilled endive (vegan chicory recipes) is a bud-shaped vegetable. When we go to buy endives, we must make sure that they are very hard and tight and that they are an intense white color on the body and yellow on the tips.
The best season for chicory root recipes is spring, but thanks to greenhouse cultivation, chicory root inulin recipes can be found on the market throughout the year.
They have a very distinctive, slightly bitter taste. The most common is to have them in salads or cold preparations, but in this recipe, we are going to cook them in a very simple way, simply grilled with a little garlic and oil vinaigrette.
INGREDIENTS
300 g endive
1 clove of garlic
20g olive oil
ground black pepper
flake salt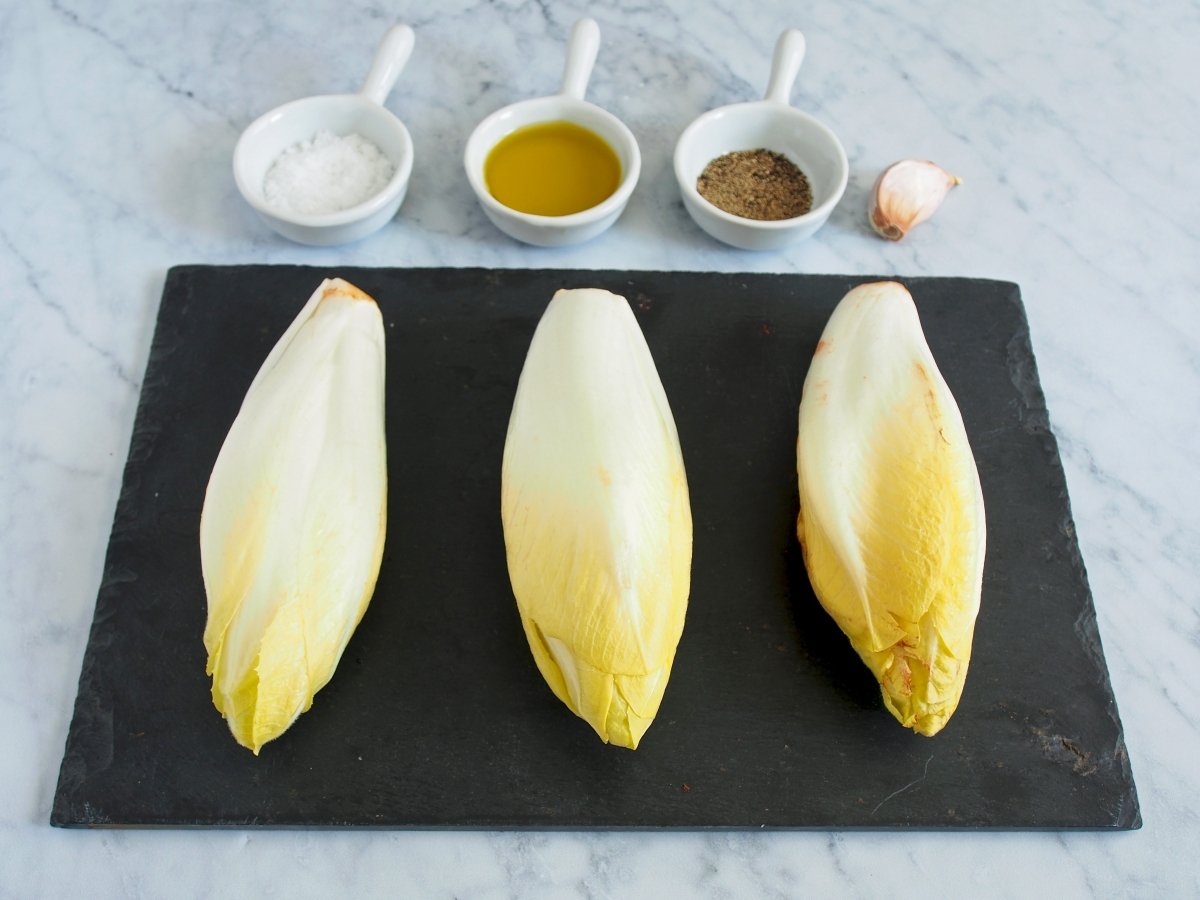 HOW TO MAKE VEGAN CHICORY RECIPES
STEP 1
The first thing we are going to do to prepare the grilled endives is to wash the 300 g of endives well on the outside and then dry them with a paper towel. Then we cut off the hard end of the stalk and cut it in half lengthwise.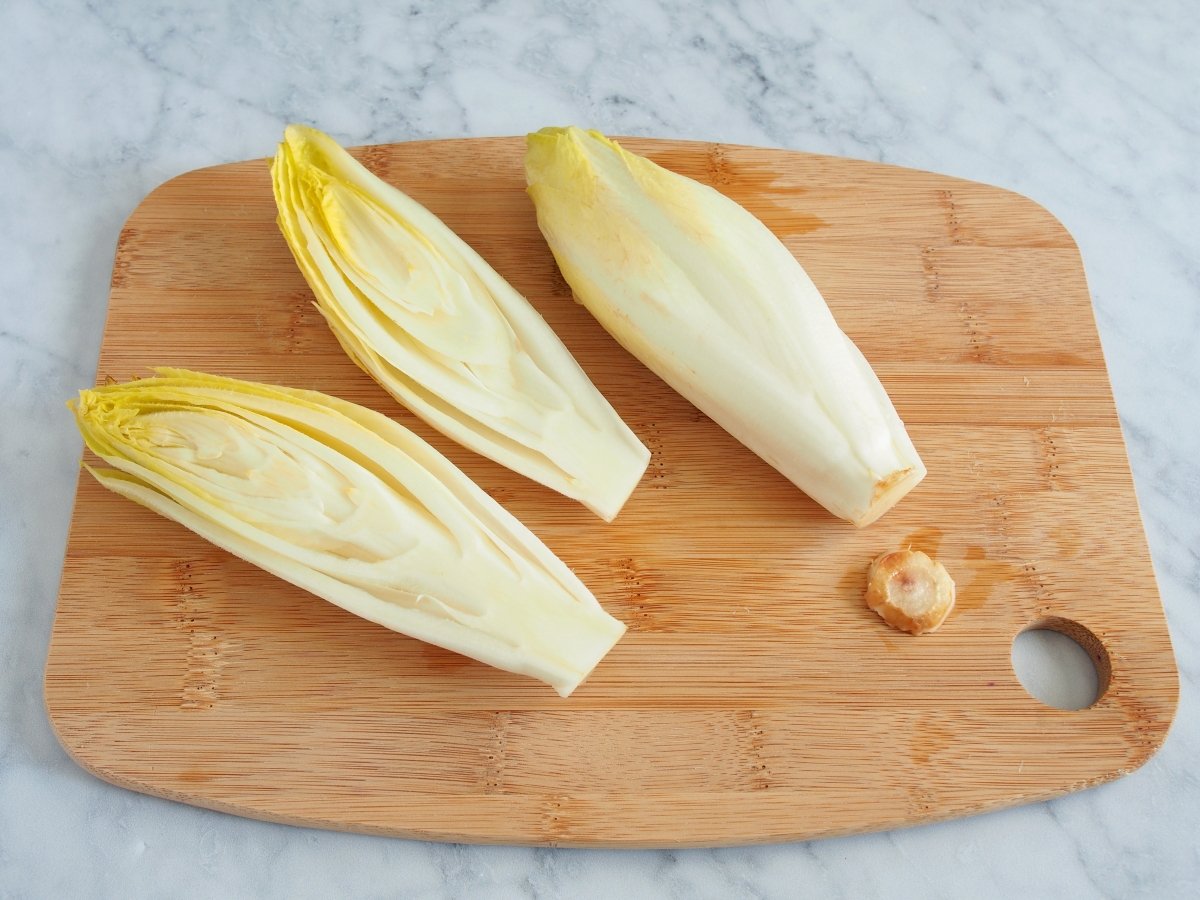 STEP 2
We are going to prepare a vinaigrette with which we are going to make the grilled endives. To do this, put 1 finely chopped clove of garlic, 20 g of olive oil, and a little ground black pepper in a bowl and mix well.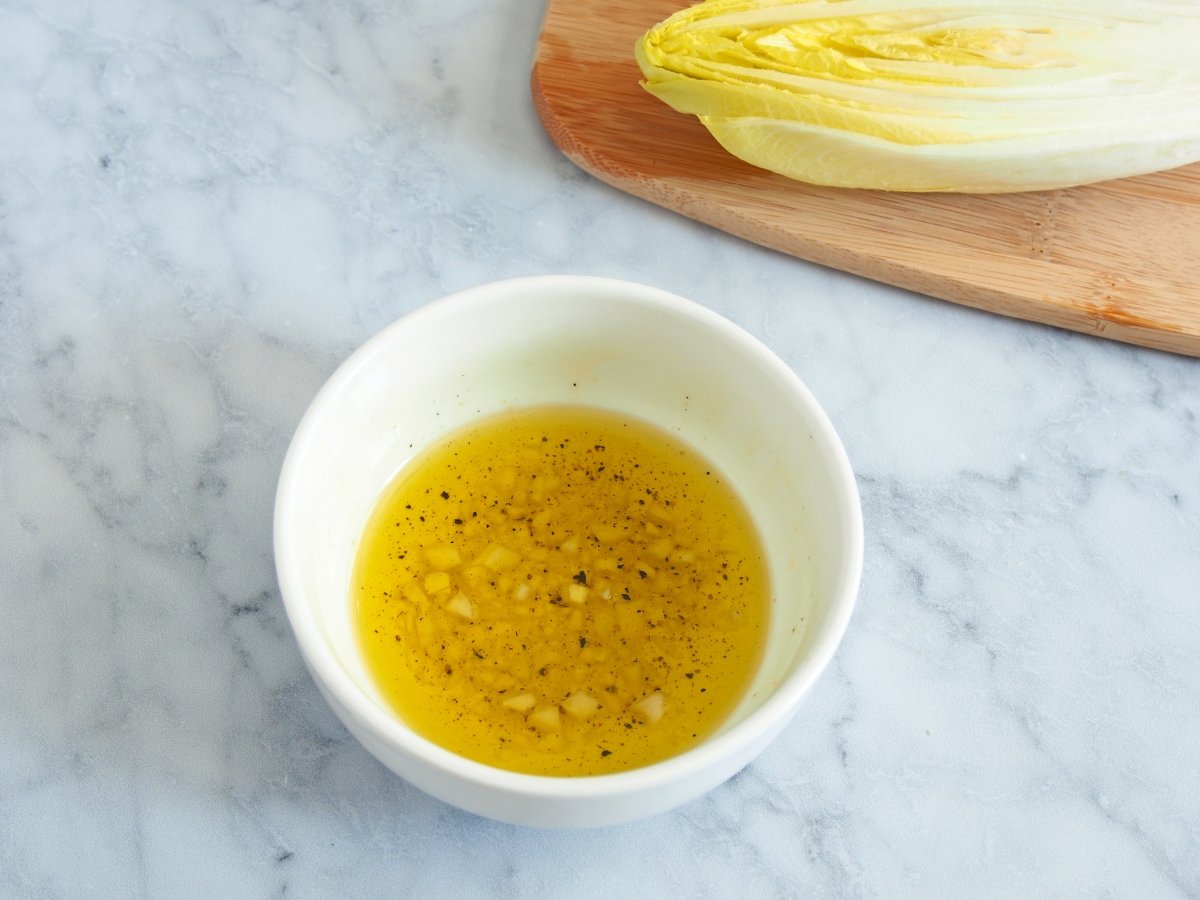 STEP 3
Next, we are going to brush the inside of the endives with the vinaigrette we have just prepared.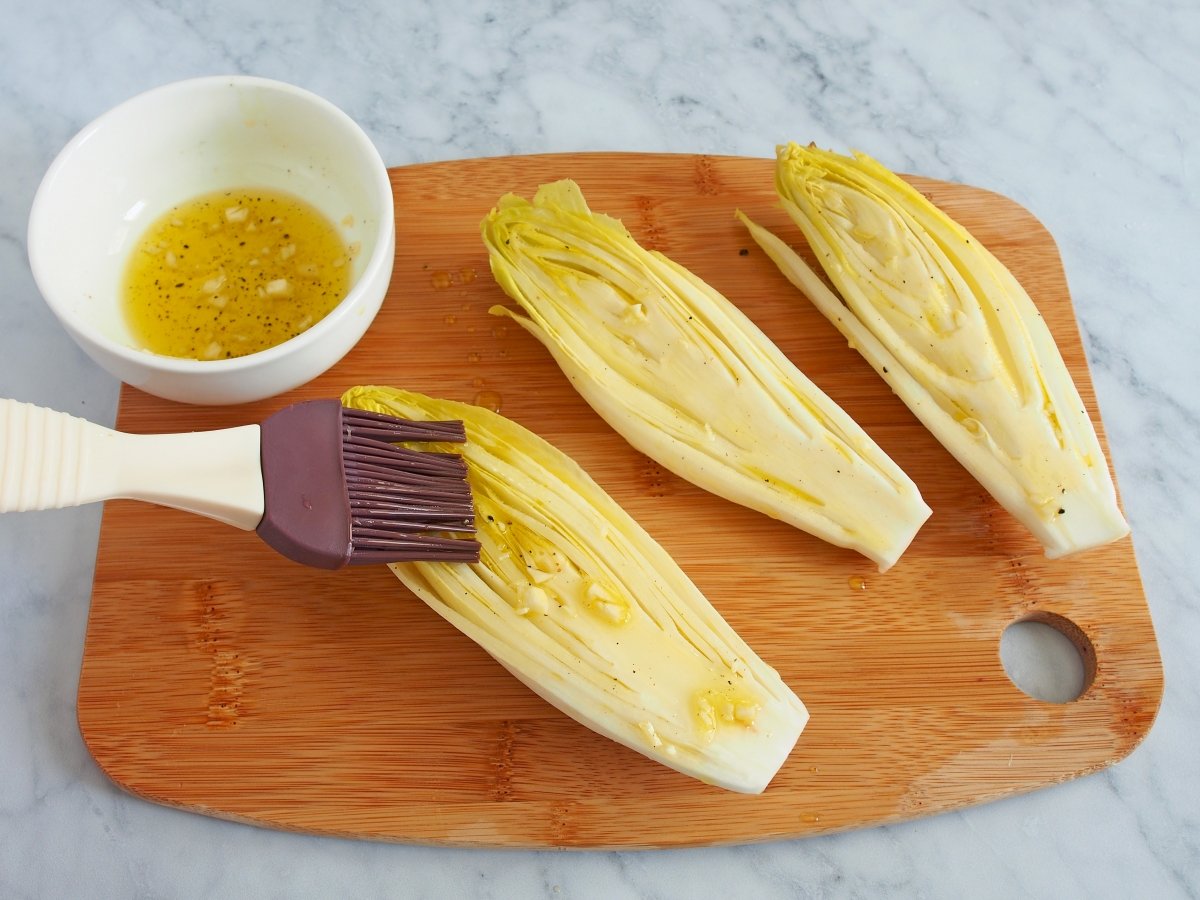 STEP 4
Heat a non-stick pan or griddle over high heat and, when the pan is very hot, place the endives with the inside side down.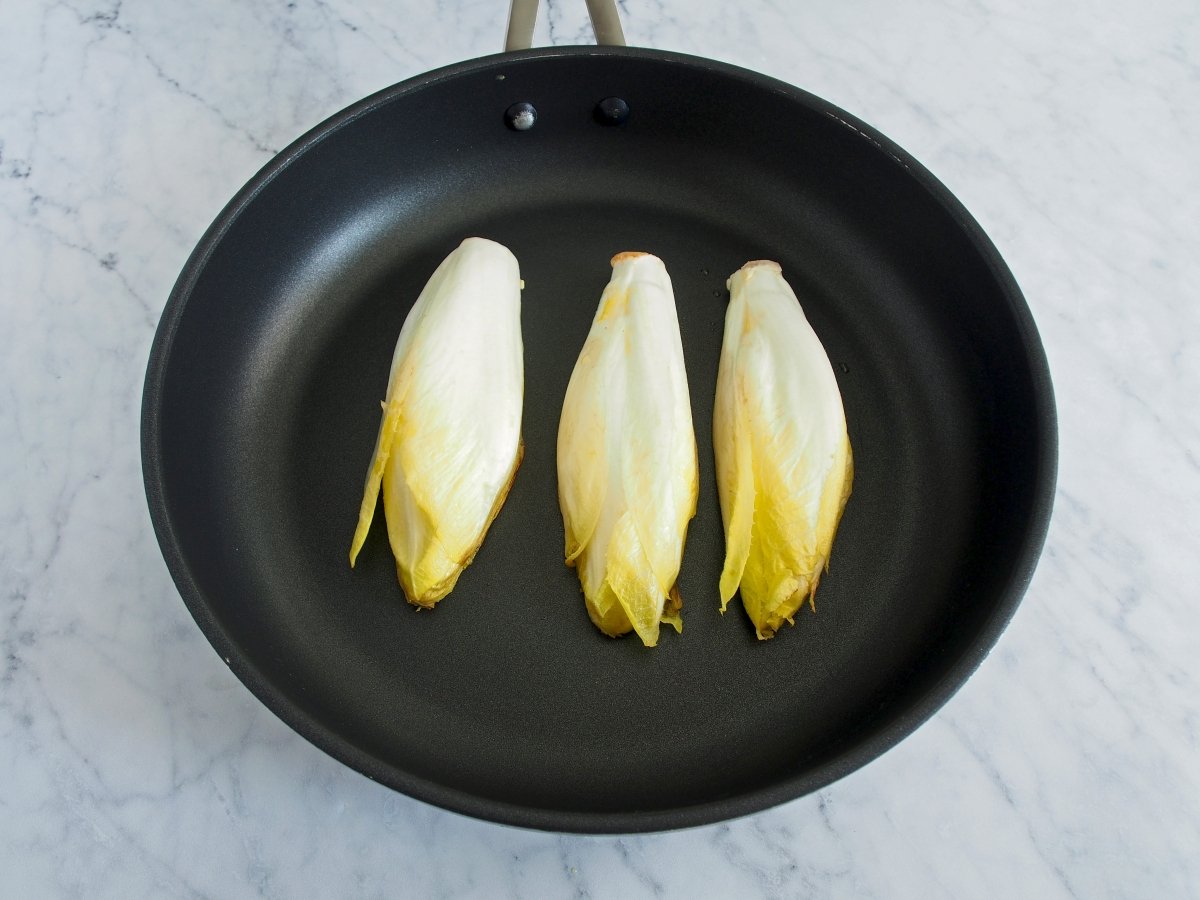 STEP 5
Let the endives cook over medium-high heat for 3 minutes, and before turning them, brush them with the vinaigrette on top.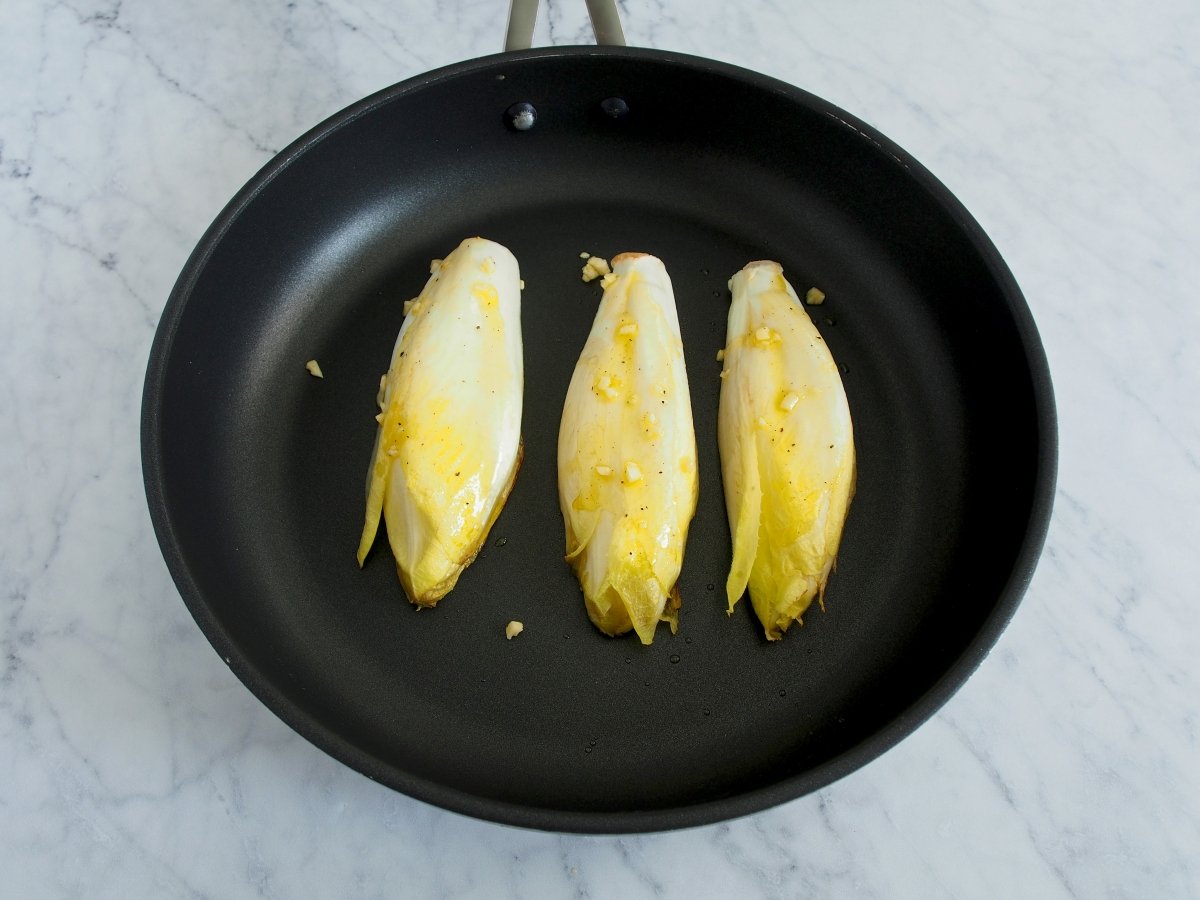 STEP 6
Turn the endives over and cook for two minutes on this side.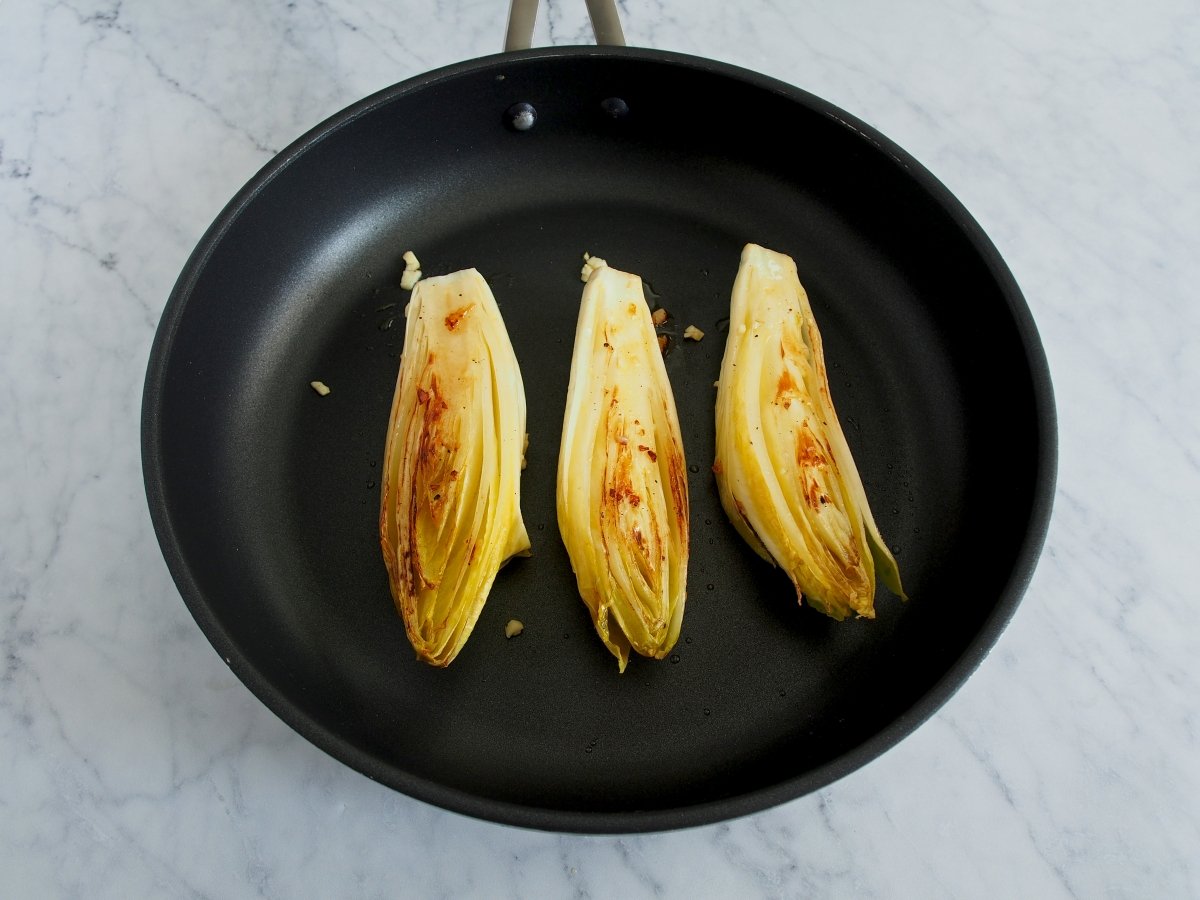 STEP 7
We remove the endives from the pan, add salt flakes to taste, and they are ready to serve.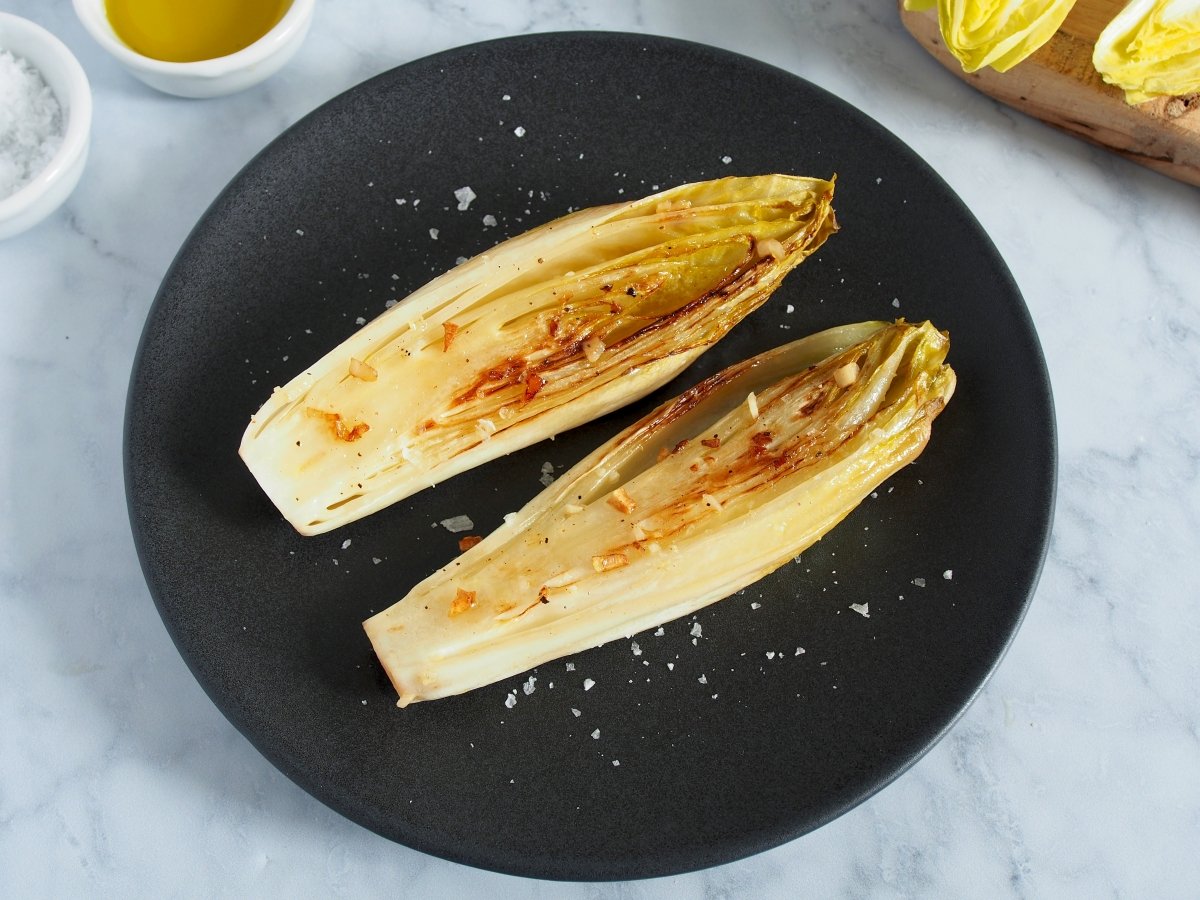 Also read:
ENDIVE SALAD WITH YOGURT SAUCE