Use your spiralized vegetables in this tasty Vegetable Cheese Souffle Recipe; I believe they look so gorgeous and contribute to the soufflé's soft, fluffy texture.
The name "soufflé" shouldn't scare you off because this is just my simplified version and is much simpler to create.
These go well with a salad for lunch or dinner and are fantastic for serving at breakfast.
Why not prepare some in advance since they can be stored in the refrigerator for up to three days? (although they will drop in height and not look so pretty once they have cooled).
This elaboration is also composed of whipped egg whites. It is very important to carry out this step well so that our soufflé retains its puffed appearance beyond the cooking time and does not fall apart quickly.
To prevent the soufflé from going down eggs should be at room temperature and when whipping the egg whites a pinch of salt should be added to help them firm up.
INGREDIENTS
100g of carrot
70g onion
100g zucchini
70g green pepper
1 pinch of salt
200g potatoes
3 large eggs at room temperature
100 ml cooking cream
100 g grated parmesan
1 pinch of ground black pepper
Cream butter to spread the mold
HOW TO MAKE VEGETABLE CHEESE SOUFFLE RECIPE
STEP 1
Preheat oven to 200℃ with top and bottom heat with a fan. Grate the zucchini, green pepper, onion, and carrot.
STEP 2
For ten minutes, fry the grated vegetables in a pan.
STEP 3
Before peeling the 200 g of potatoes, wash them first and then cook them in salted water until they are fork-tender.
STEP 4
Mash the potatoes with a fork or pass them through a potato masher. Separate the whites from the yolks of 3 large eggs and add the yolks to the mashed potatoes.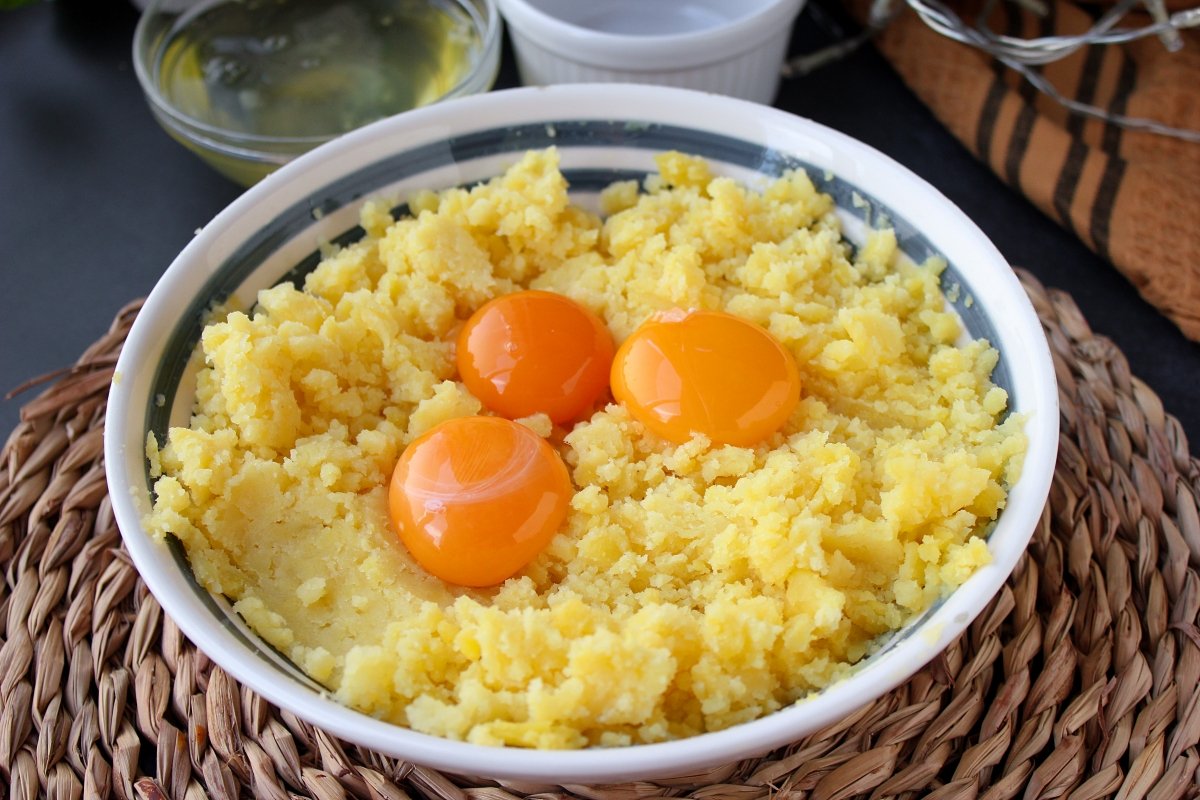 STEP 5
Stir the mashed potatoes while adding the cooking cream and sautéed veggies.
STEP 6
Add 100 g of grated parmesan, and 1 pinch of ground black pepper and add again.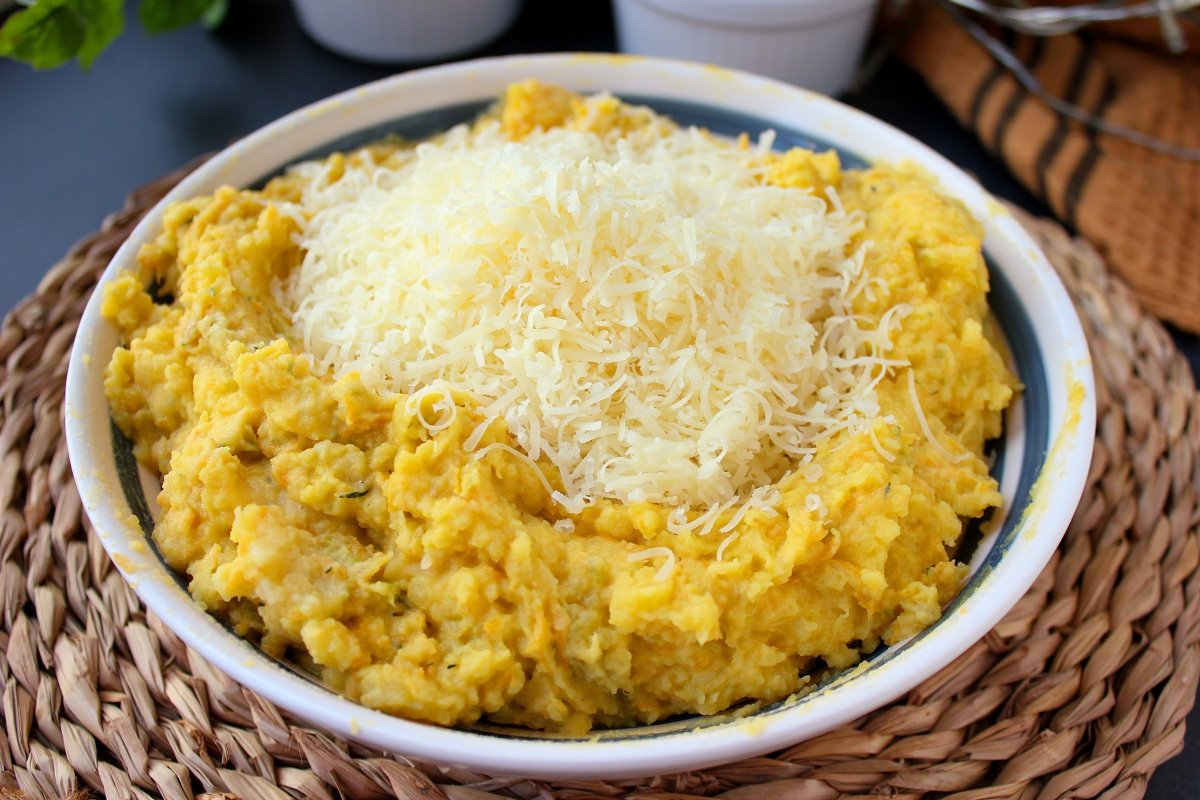 STEP 7
Beat the egg whites We put them in a container with 1 pinch of salt and beat them with electric rods until they are assembled.
STEP 8
The potato mixture should have a few teaspoons of whisked egg whites added. Fold the egg whites in completely.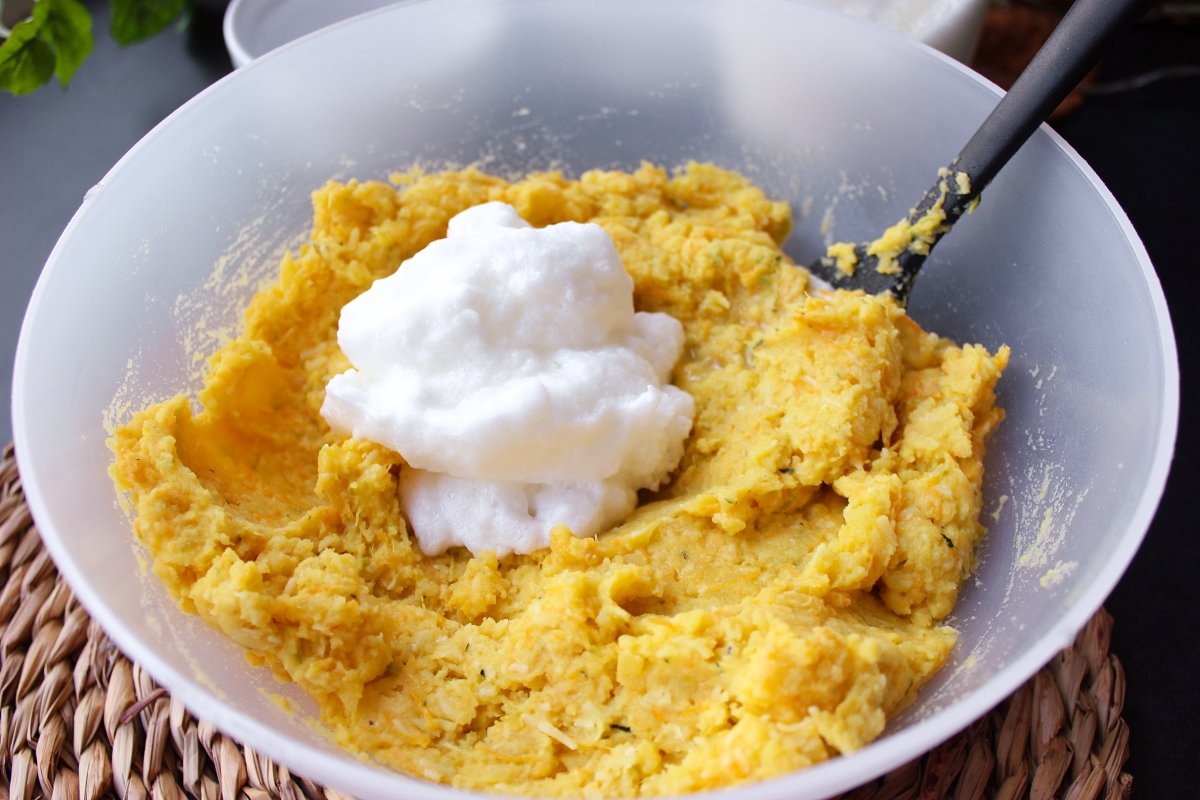 STEP 9
We continue to add the rest of the whipped egg whites until they are completely incorporated to obtain the resulting mixture with which to fill the molds.
STEP 10
With a brush, paint the sides of 4 ramekin-type molds about 9 cm in diameter, with creamed butter. Brush from the bottom up to form vertical streaks that encourage the soufflé to grow.
STEP 11
After cleaning the edges, add the soufflé mixture to the molds. The ramekins should be placed in the bottom of the oven and cooked for 20 minutes at 200°C on low heat without air.
Cook for another 8–10 minutes after turning on the higher resistance.
STEP 12
Close the oven door slightly once the soufflés have completed cooking and leave them to cool for ten minutes.