Vegetarian steak tartare Currently, it is quite common to have vegetarian or vegan versions of traditional dishes. This is the case of the vegetarian steak tartare that we present here today, in which, as you can guess from its name, the meat is replaced by tomato. Believe us when we tell you that when you try it, the first sensation you receive is that you are tasting a classic tartare. and it's great!
In this case, the main ingredient is the canned tomato because the heat treatment it receives during the blunting process gives it a texture closer to minced meat than if we were using it fresh.
The rest of the preparation will be the same as for a classic steak tartare. First, we start chopping everything. Next, prepare the vinaigrette, which consists of a small emulsion with egg yolk, mustard, and oil. Finally, we add the rest of the seasonings and finish by mixing the tomatoes with the rest of the chopped ingredients.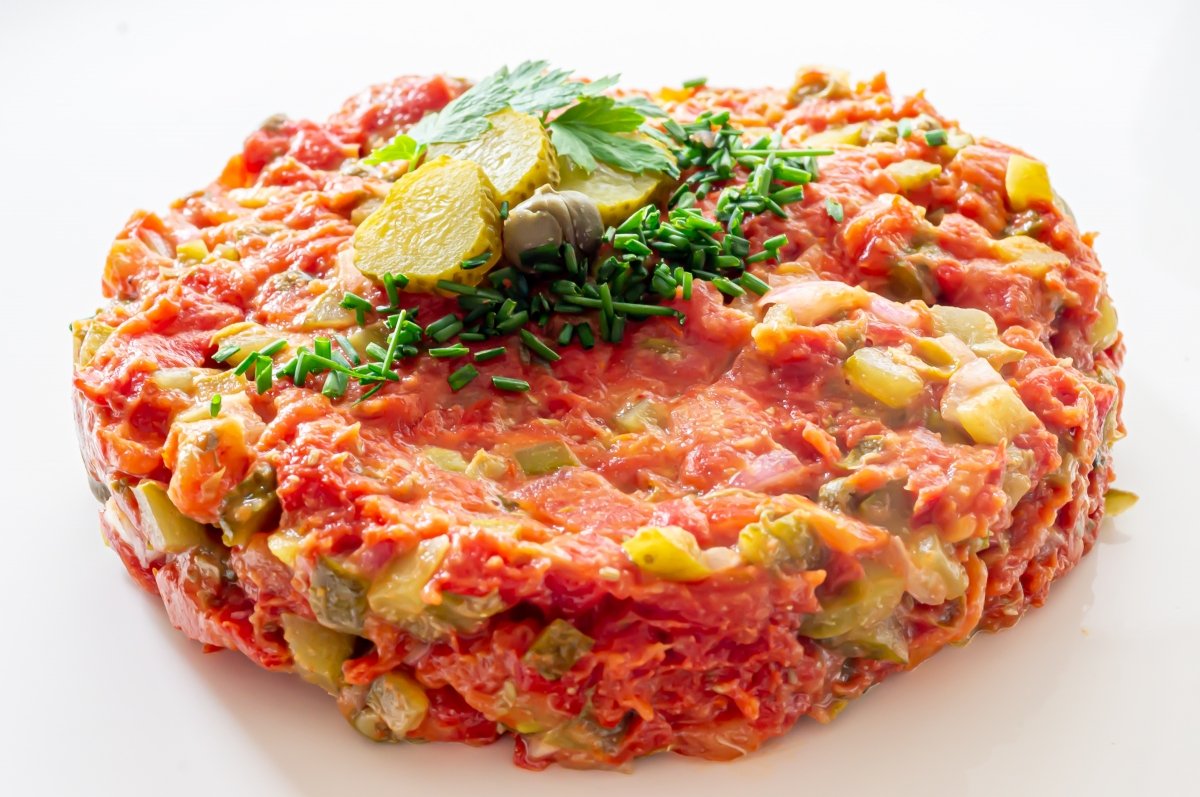 As you may have noticed, the dressing contains raw egg yolk in its preparation, which is why we must warn you that great care must be taken to consume it safely. Use as many fresh eggs as possible. Prepare the vinaigrette just before consuming it and do not store it overnight.
If you decide not to consume the egg yolk, you cannot use it. Also, you can replace the egg yolk, with the oil, with a tablespoon of mayonnaise.
When serving our tomato tartare, we will put it in a dressing circle to give it a rounded shape, as it is much more attractive. Finally, we recommend that you accompany it with some cookies or toast to spread. This is delicious!
 INGREDIENTS
250g of tinned tomatoes (drained weight).
3 or 4 pickles
1 or 2 teaspoons of capers.
½ shallot (green onion, sweet onion, or regular onion)
Fresh chives
1 egg yolk
1 teaspoon Dijon mustard
1 tablespoon extra virgin olive oil
2 or 3 drops of hot sauce
1 teaspoon Worcestershire sauce (or Worcestershire sauce)
ground black pepper
Sal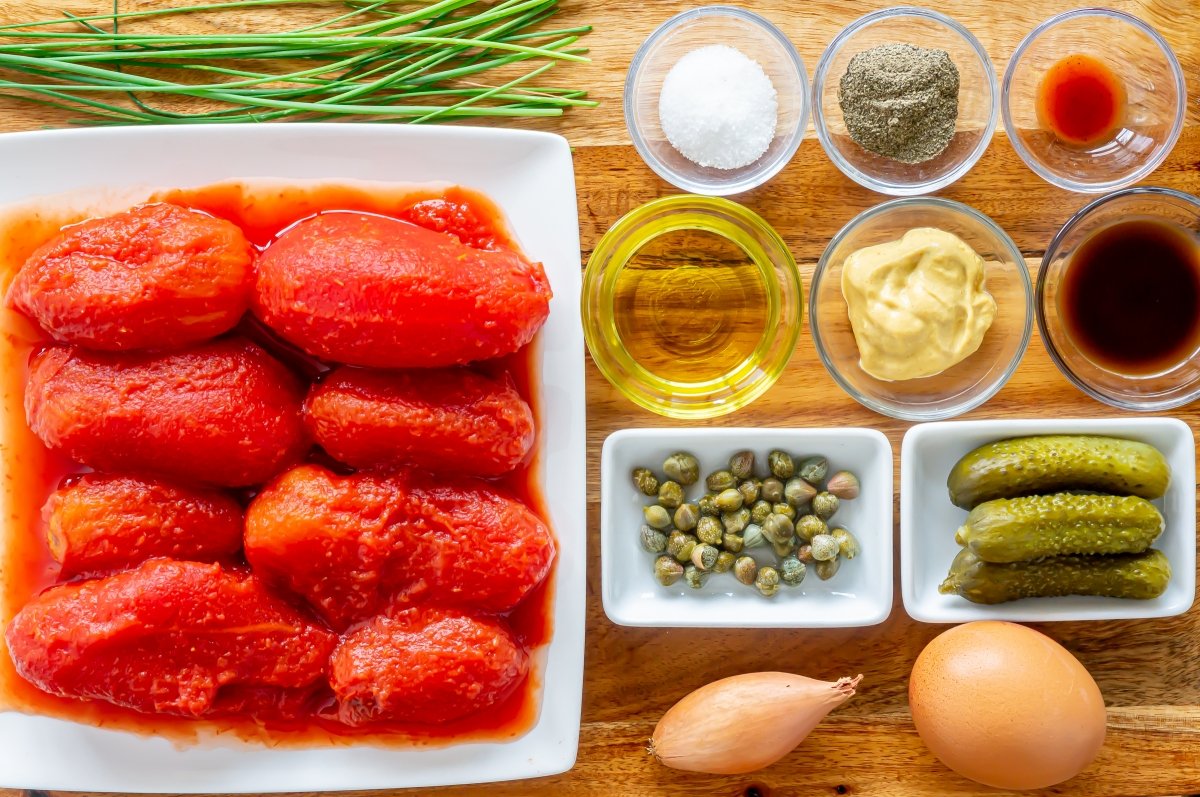 HOW TO MAKE VEGETARIAN STEAK TARTARE
STEP 1
With the tomatoes, we begin making the tartare. Each dish requires roughly 250g of canned tomatoes. To get the seeds and the tough pieces out, we'll need to open them. We can reserve any extra tomatoes that we won't consume and use them to make tomato sauce or to add to stir-fries. To ensure that they completely evaporate all of their water, spread the tomatoes out on a tray lined with paper towels or a fresh tea towel. Leave them to rest for about an hour and a half. Two or three times, the paper or fabric is changed.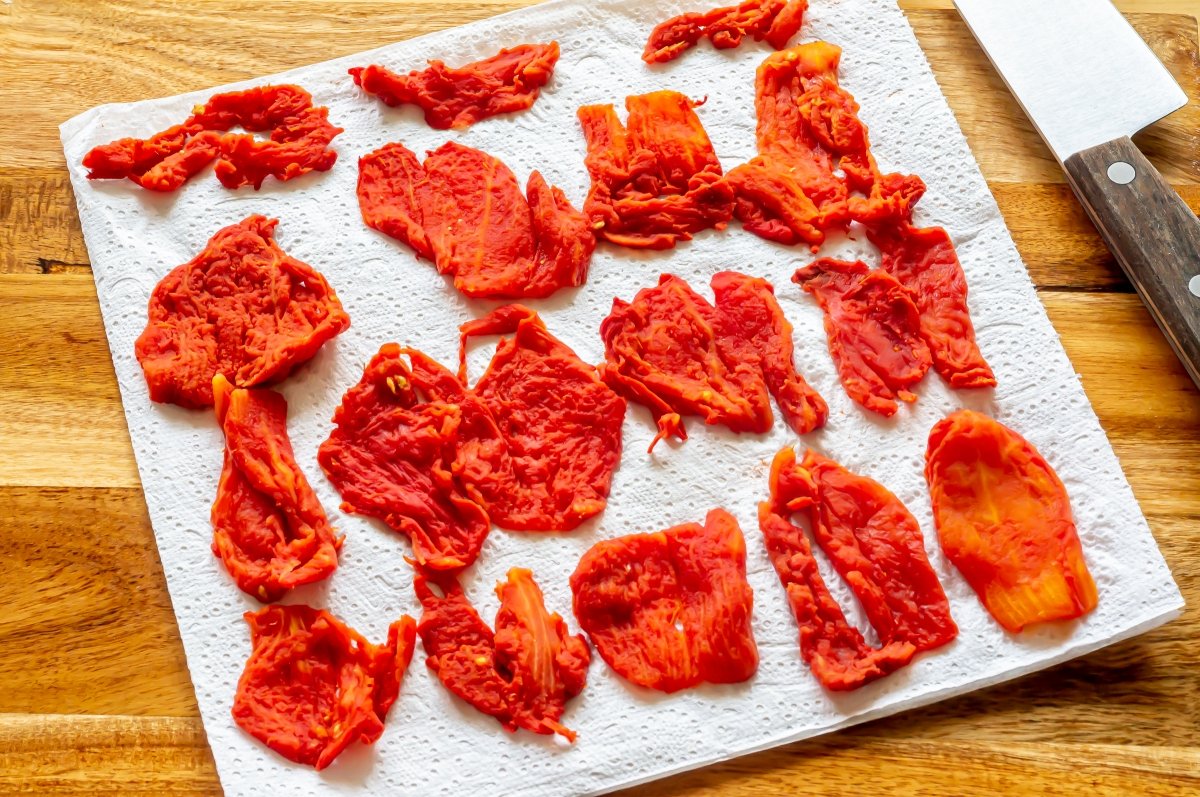 STEP 2
When the tomato is prepared, we will use a knife to carefully cut it. We take advantage of it and chop a half-shallot, a shallot, three or four marinated cucumbers, one or two tablespoons of capers, and a few fresh chives at the same time. We reserve everything until the moment of consumption. In the absence of a shallot, we can substitute a sweet onion or enough chives for one tablespoon. It would also work to macerate a regular onion in a few drops of vinegar to soften its flavor. For the final garnish, we save a few pickle slices and a few capers for the final garnish.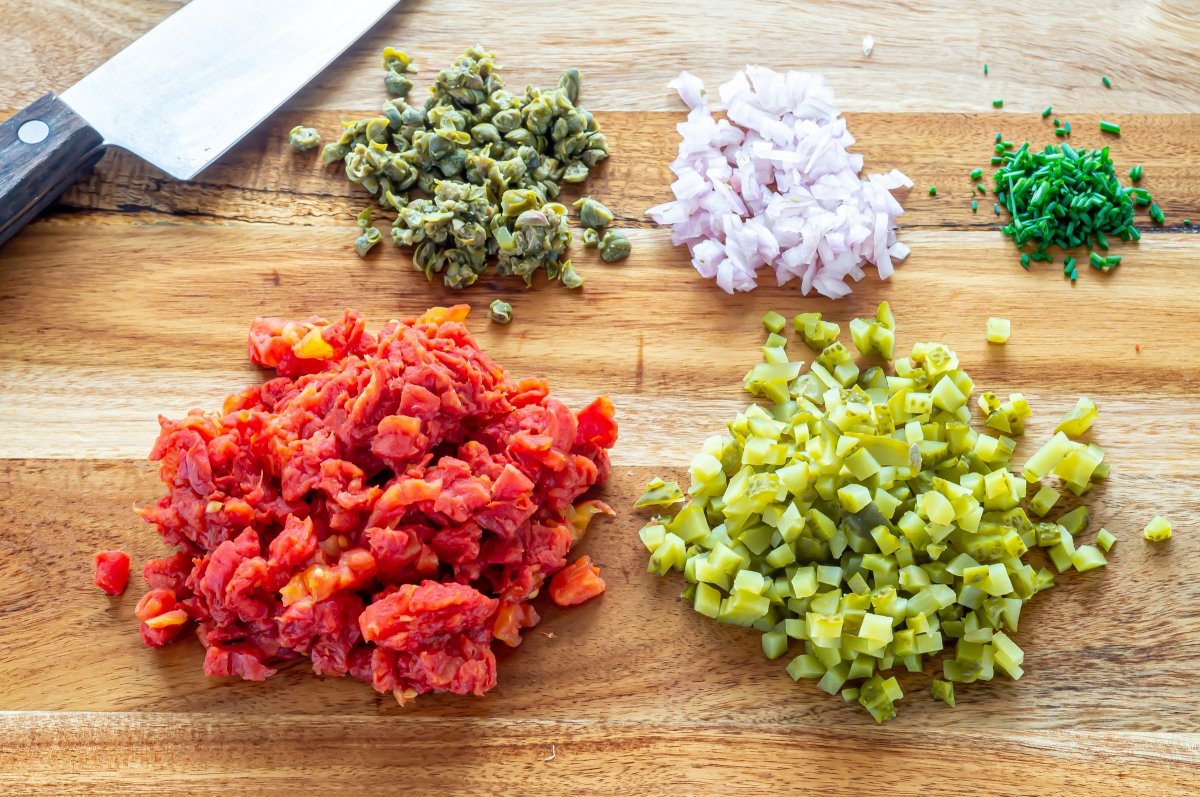 STEP 3
We make the vinaigrette right before serving the tomato tartare. There is no need to rush because everything is completed instantly. To begin, separate one egg's white from the yolk and place the white and yolk in a bowl with one teaspoon of Dijon mustard. The Clair can be frozen or kept to use in another dish.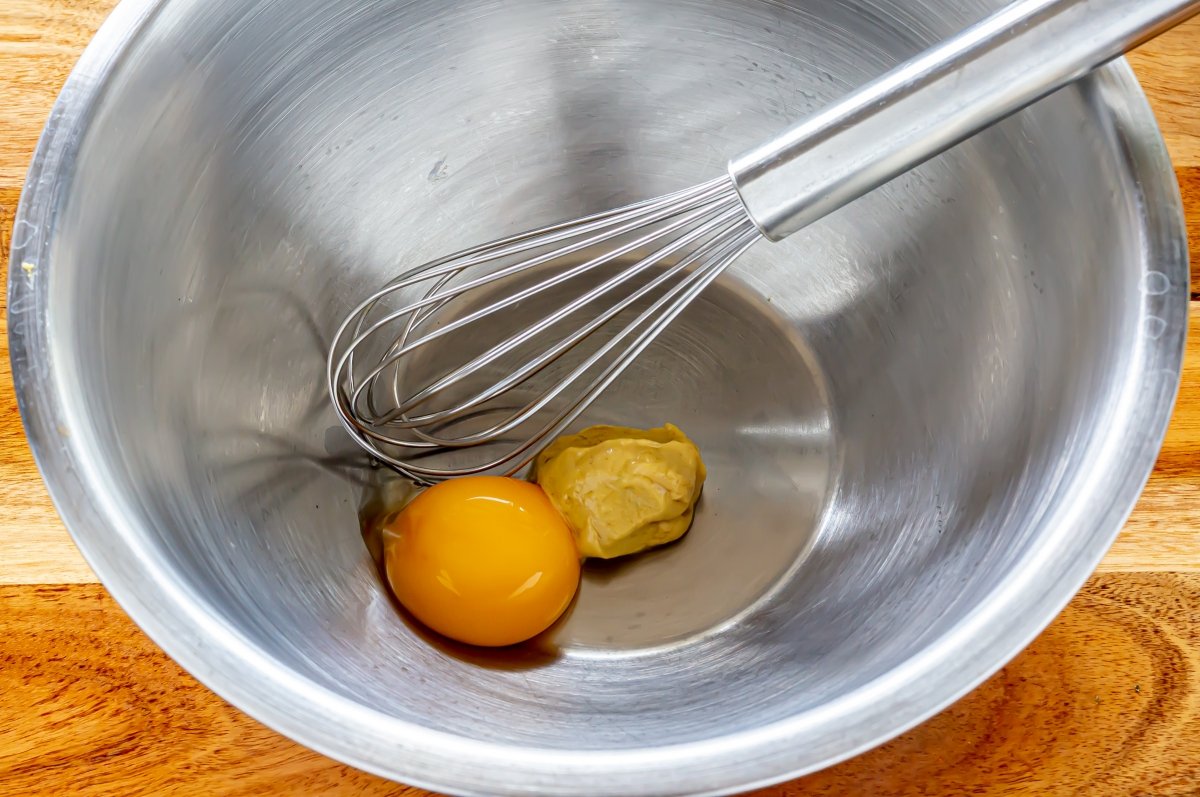 STEP 4
To create a tiny emulsion of the ingredients, beat the yolk with a few sticks while adding 1 tablespoon of good extra virgin olive oil gradually. A few drops of spicy sauce, a teaspoon of Worcestershire sauce, some freshly ground black pepper, and salt to taste are added to the dressing to complete the preparation.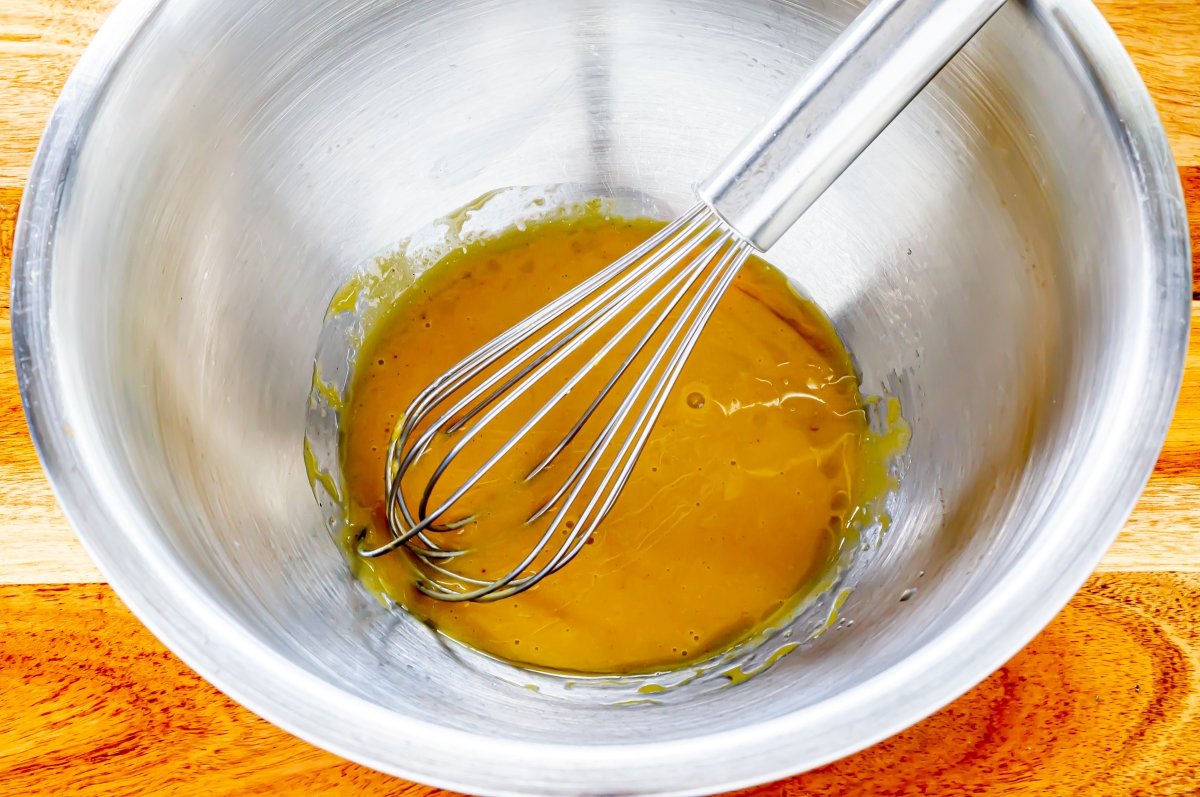 STEP 5
As soon as the dressing is completed, we add the diced tomato, pickles, capers, and shallot (or whatever sort of onion we used) to the bowl.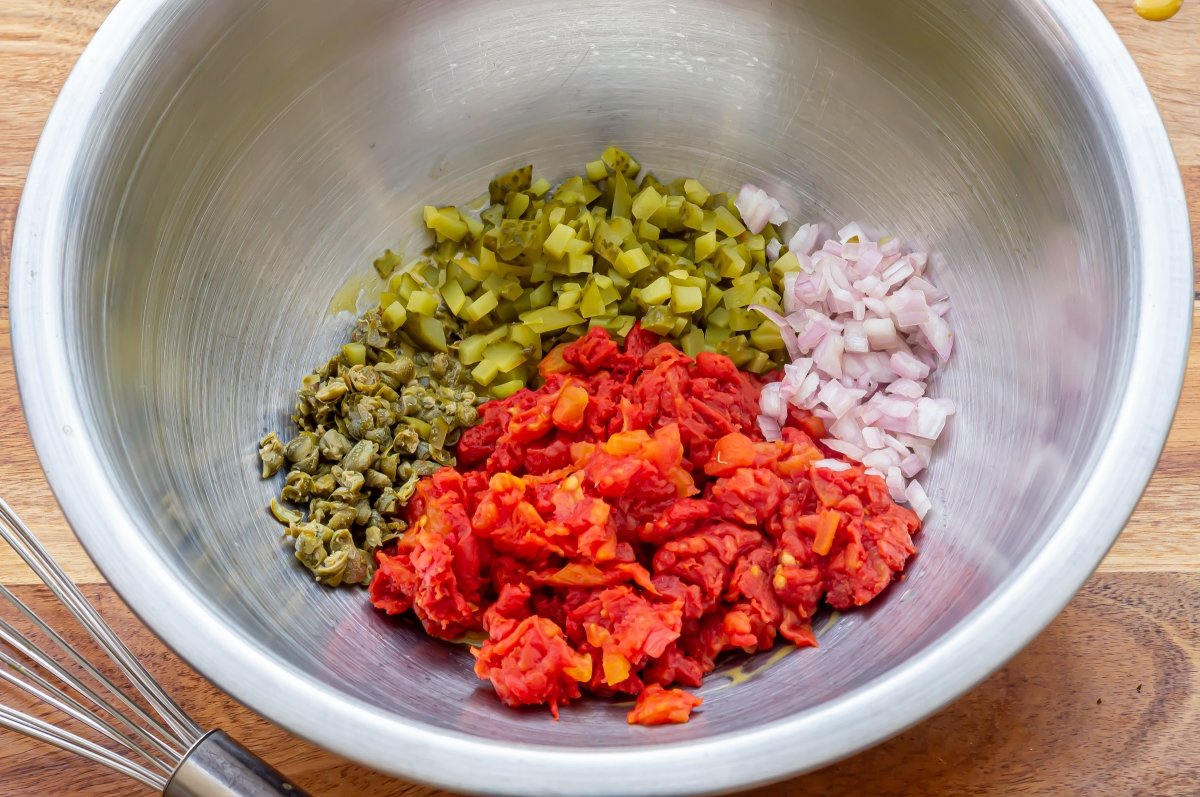 STEP 6
Mix thoroughly to evenly distribute the dressing over each component. Before completing the preparation, we test the tartare and adjust the vinaigrette by changing the amounts of the toppings as needed.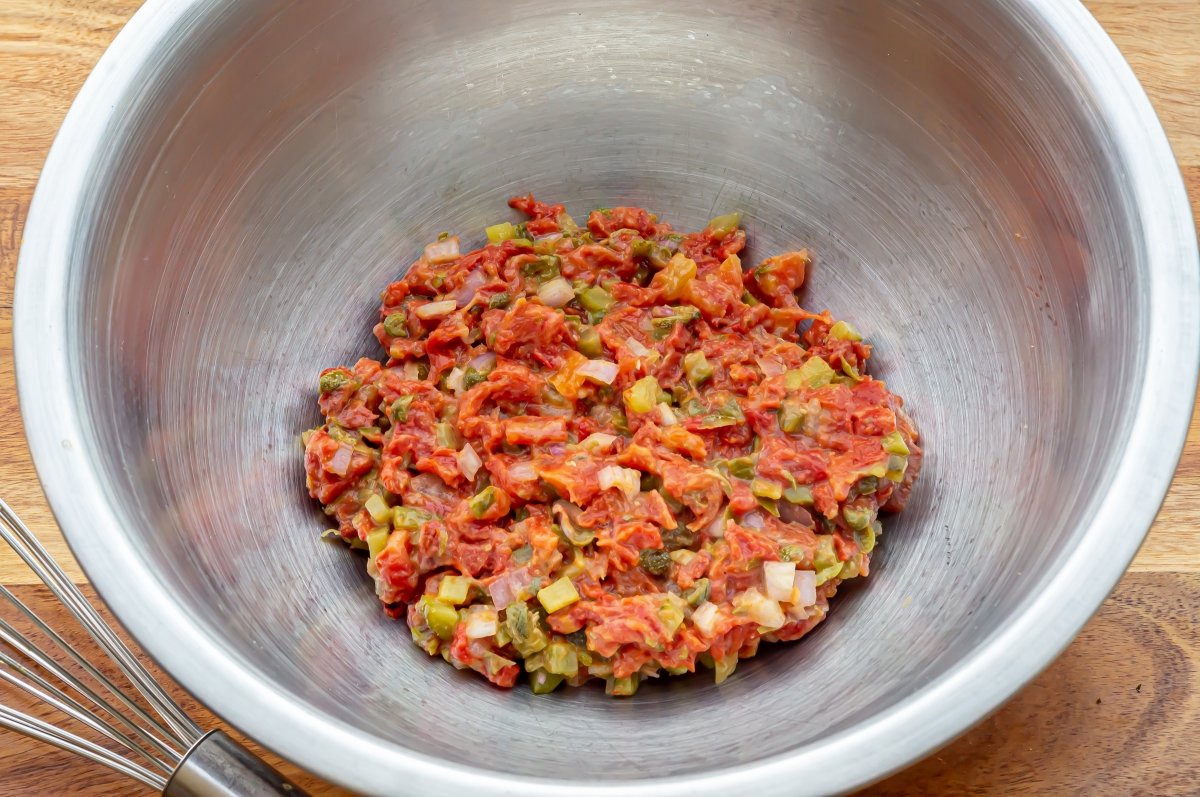 STEP 7
If desired, it can be given a rounded form on the plate for presentation. Using a plated ring is an easy way to accomplish this. Fill it with tartare and lightly compact it with the back of a spoon.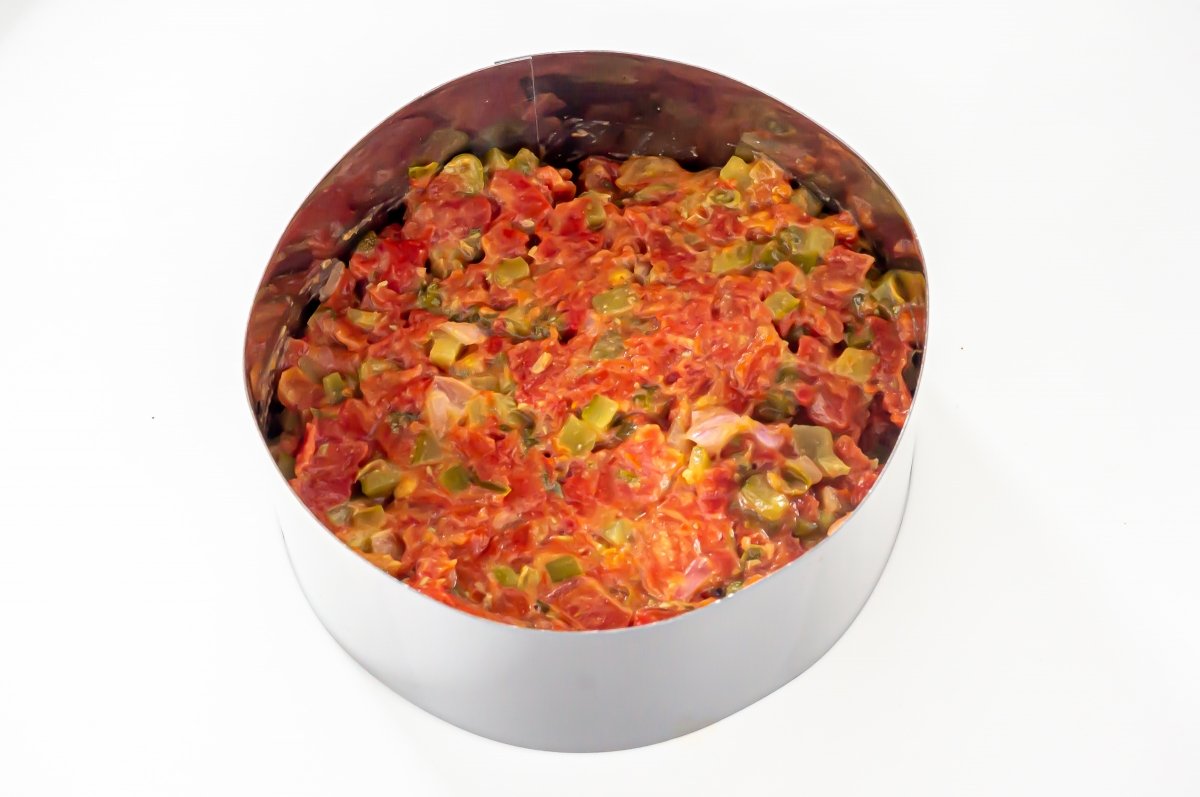 STEP 8
Finishing touches include scattering the chopped chives we had set aside and, at your discretion, adding a few pickle slices and one or two capers. We deliver right away.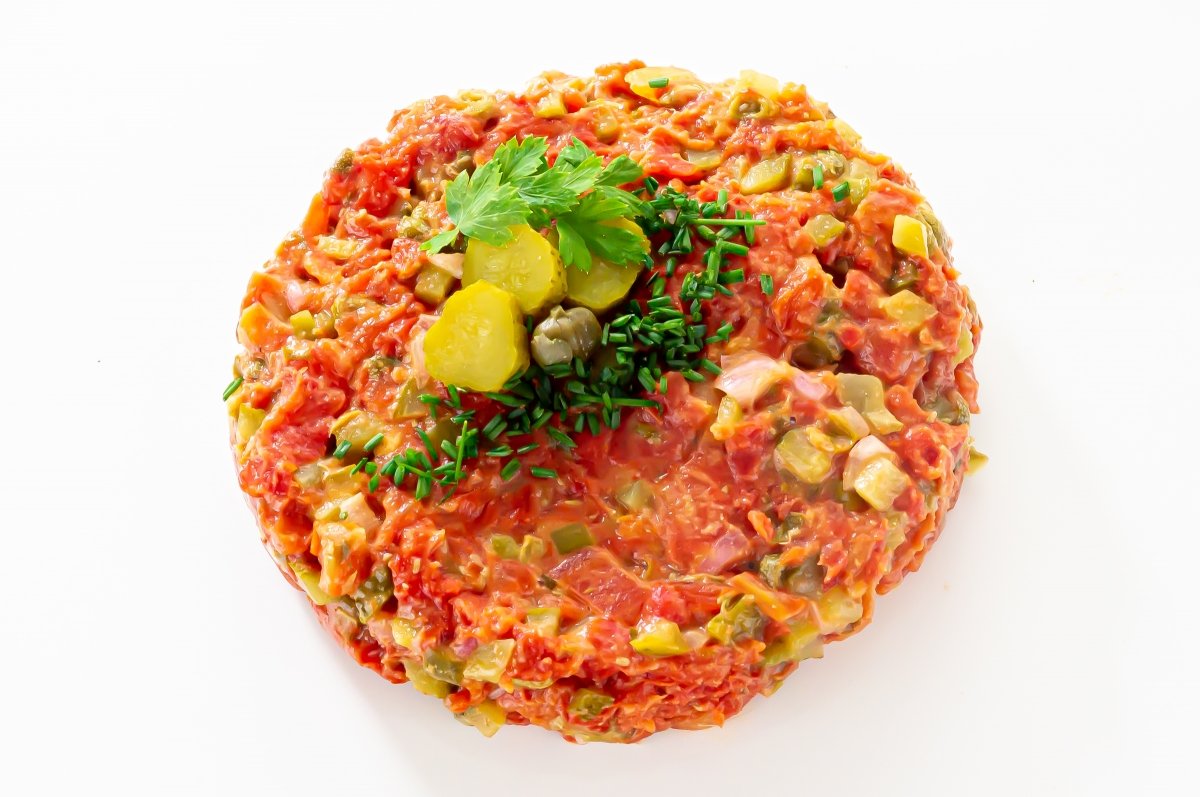 Also read: HEALTHY CHICKEN AND VEGETABLE PIE RECIPE